When a back injury at the start of 2020 saw Marcus Rashford sidelined for the foreseeable future, the Manchester United forward decided to make the most of the situation by giving back to the community in a meaningful way. More specifically, he decided to tackle inequalities he had experienced during his own childhood, by campaigning against child food poverty.
His activism forced not one, but two government U-turns over providing food vouchers to children from vulnerable families, earning Rashford an Order of the British Empire (MBE) in the process and showing that athletes can effectively drive social change.
Rashford is just one among a new wave of sports changemakers who are discovering the power of their voices, with experts advising companies across the board to take note.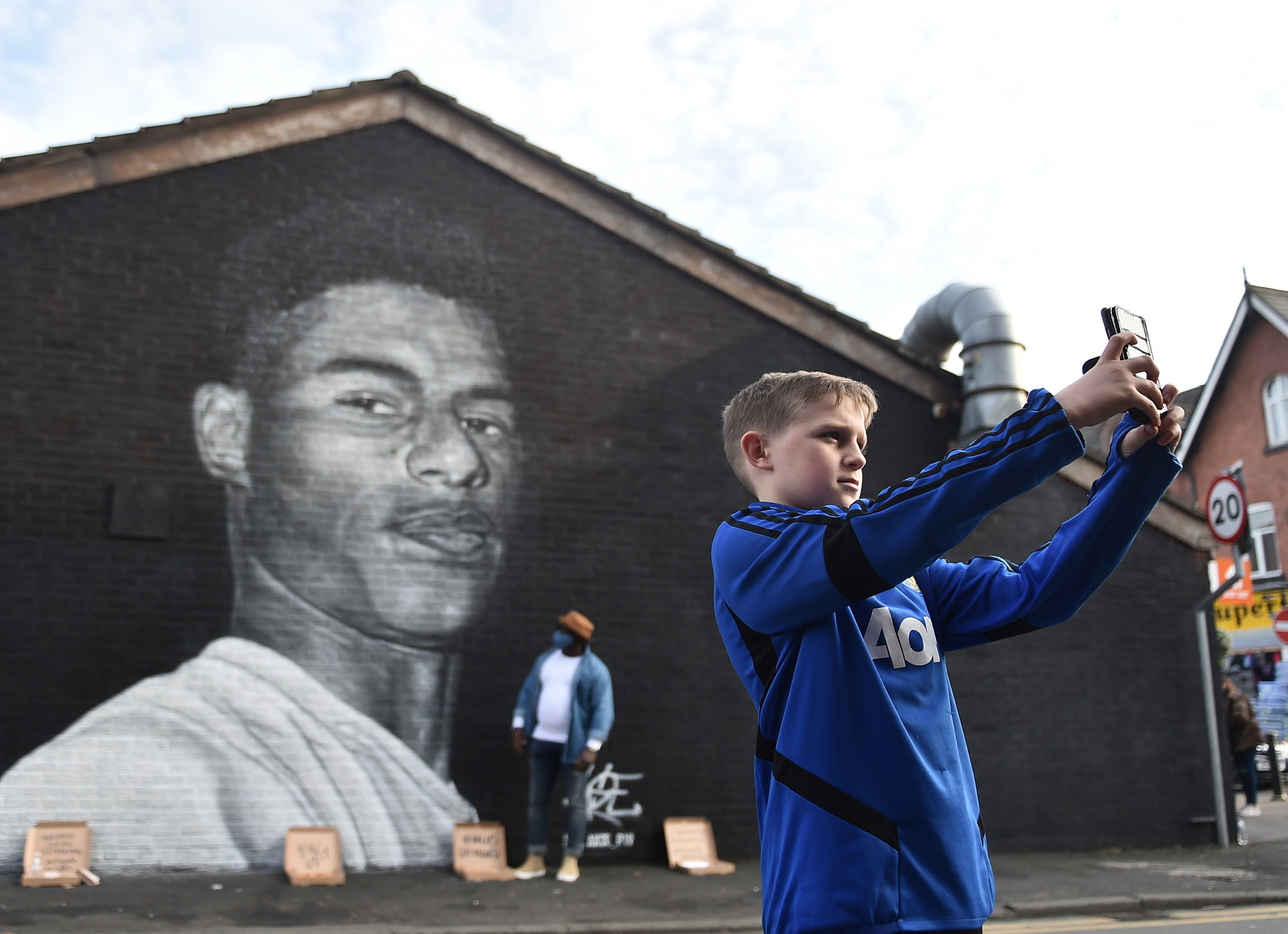 The Ripple Effect
This spirit of change appears to be rippling through the world of sports. It was present in the NFL in 2016 when San Francisco 49ers teammates Colin Kaepernick and Eric Reid called attention to the issues of racial inequality and police brutality by taking a knee during the United States national anthem.
It's also alive in the actions of athletes such as Los Angeles Lakers basketball star LeBron James, Chelsea soccer standout Raheem Sterling, OL Reign's Megan Rapinoe, and tennis stars Naomi Osaka, Serena Williams and Dylan Alcott as they use their platforms to spotlight issues around poverty, racism, mental health, LGBTIQA+ inclusion, women's rights and disability.
In fact, some of these stars believe their biggest legacy will be their efforts to change society for the better. Alcott is one such example, although the 2022 Australian of the Year is laden with medals including a Paralympic gold medal in wheelchair basketball, three more in tennis, 23 quad wheelchair Grand Slam titles and a Newcombe Medal. His efforts to provide scholarships and grant funding are making a huge difference to marginalized Australians with a disability.
"Sportspeople have an ability to connect with people across different socio-economic, cultural, religious, racial and ethnic divides."
- James Skinner
Although the long-term impact of sports activism is up for debate, athletes certainly hold a special kind of clout when it comes to inspiring others, according to James Skinner, Director of the Institute for Sport Business at London's Loughborough University.
"Sportspeople have an ability to connect with people across different socio-economic, cultural, religious, racial and ethnic divides. They are able to share their biography of experiences across these groups that people can relate to," he tells The CEO Magazine.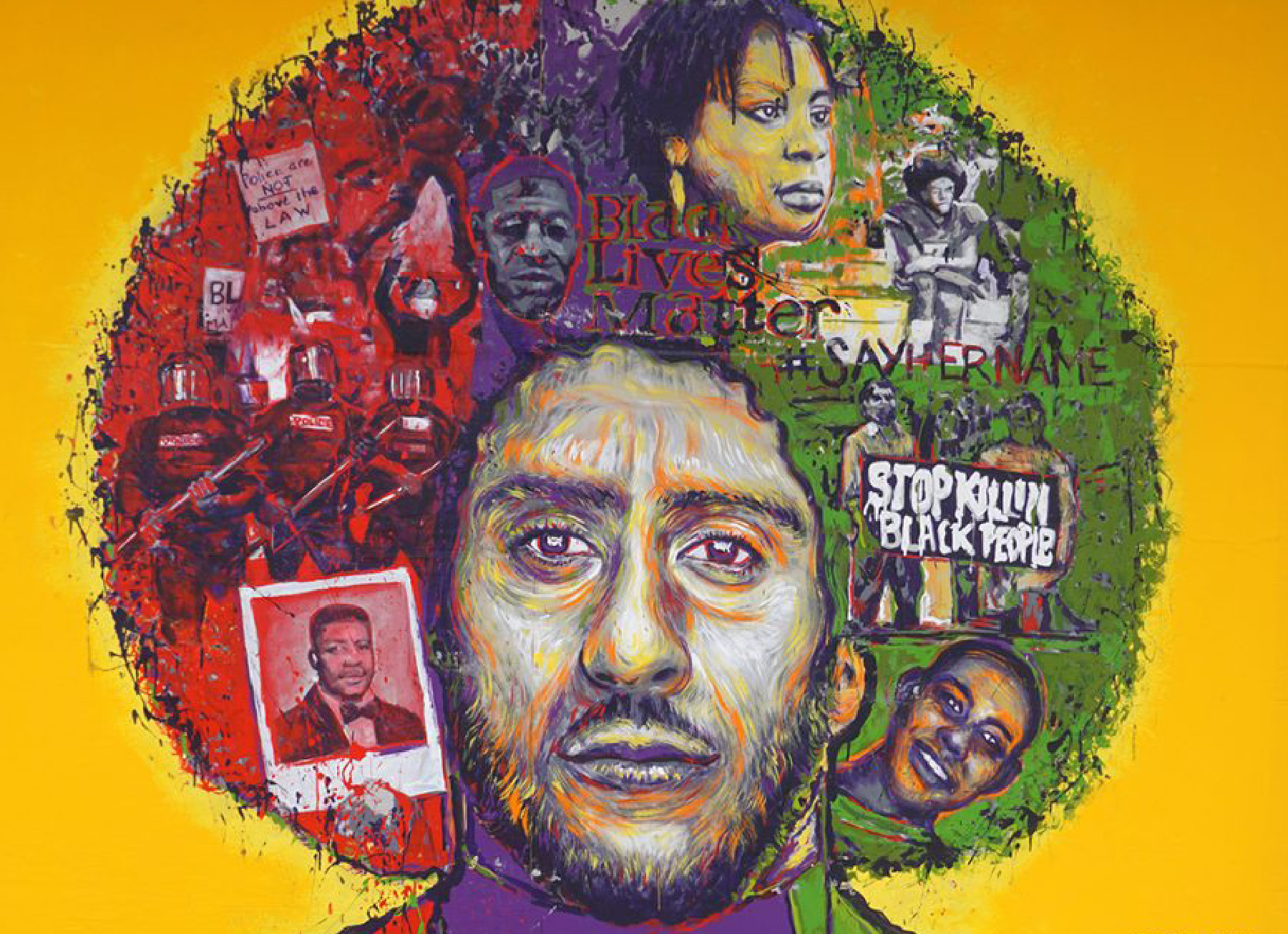 "Despite the economic, cultural and social barriers sportspeople have had to overcome to be successful, they have been able to do this, and people respect what they have achieved. This provides them with a powerful voice that can shape public discourse across a range of social issues."
Passion for Purpose
But how does this translate to the world of business? In a recent survey, 63 percent of millennials said businesses' primary purpose should be "improving society" instead of just "generating profit." Another study from the Society for Human Resource Management found that 94 percent of millennials want to use their skills to benefit a cause.
"Employees want to be able to connect their individual values and beliefs with the values of their company."
- Ben Fennell
The trend is gathering momentum with the next generation of workers, with gen Zers even more likely to share content related to human rights, environmental, social or political issues on social media.
Not only can drawing inspiration from this new wave of influential changemakers help businesses find purpose and enrich culture, but it can also enable them to reach the end consumer as well as attract and retain both millennial and gen Z talent, explains Ben Fennell, CEO of The Growth House and co-author of World Class: How to Lead, Learn and Grow Like a Champion.
"Employees want to be able to connect their individual values and beliefs with the values of their company. They want to feel proud of their employer. They want to feel a sense of community and shared endeavor," he says. "A business without any sense of purpose will attract talent that lacks purpose."
A Smart Approach
Indeed, big business is already taking note, with companies starting to look at what they can learn from sport's greatest changemakers, with many pledging their support to campaigns such as Rashford's and others seeking out these stars as ambassadors.
Nike has incorporated some of the world's most high-profile changemakers such as James, Williams and Kaepernick into its Just Do It campaign. Evidence shows that despite some initial controversy, Nike's embrace of social justice has been positive for the brand.
"Not everything in sport is more progressive or enlightened than in business, but one area that is still light years ahead is sport's understanding of wellbeing and self-care."
- Ben Fennell
Mental health app Headspace appointed Sterling as an ambassador in 2021. Known for his efforts both on and off the field, he was even appointed an MBE for his services to racial equality in sport.
"We've seen Raheem navigate many challenges throughout his career with such grace and integrity," Headspace's former Vice President of Marketing Louise Troen said upon the announcement. "From intense international training schedules and overcoming adversity both on and off the pitch, to being a devoted family man, it's clear Raheem is committed to finding space that helps him to manage all."
Meanwhile, tennis ace Osaka has landed a number of major deals with companies such as Louis Vuitton and Panasonic, in large part because of her commitment to driving change. She publicly advocated for the Black Lives Matter movement during the 2020 U.S. Open and then famously took a stand for mental health, prioritizing her own by refusing to do press and ultimately walking away from the 2021 French Open.
"Naomi is an exceptional woman who represents her generation and is also a role model for everyone. Her career and convictions are inspiring," Louis Vuitton Creative Director Nicolas Ghesquière said in an official statement.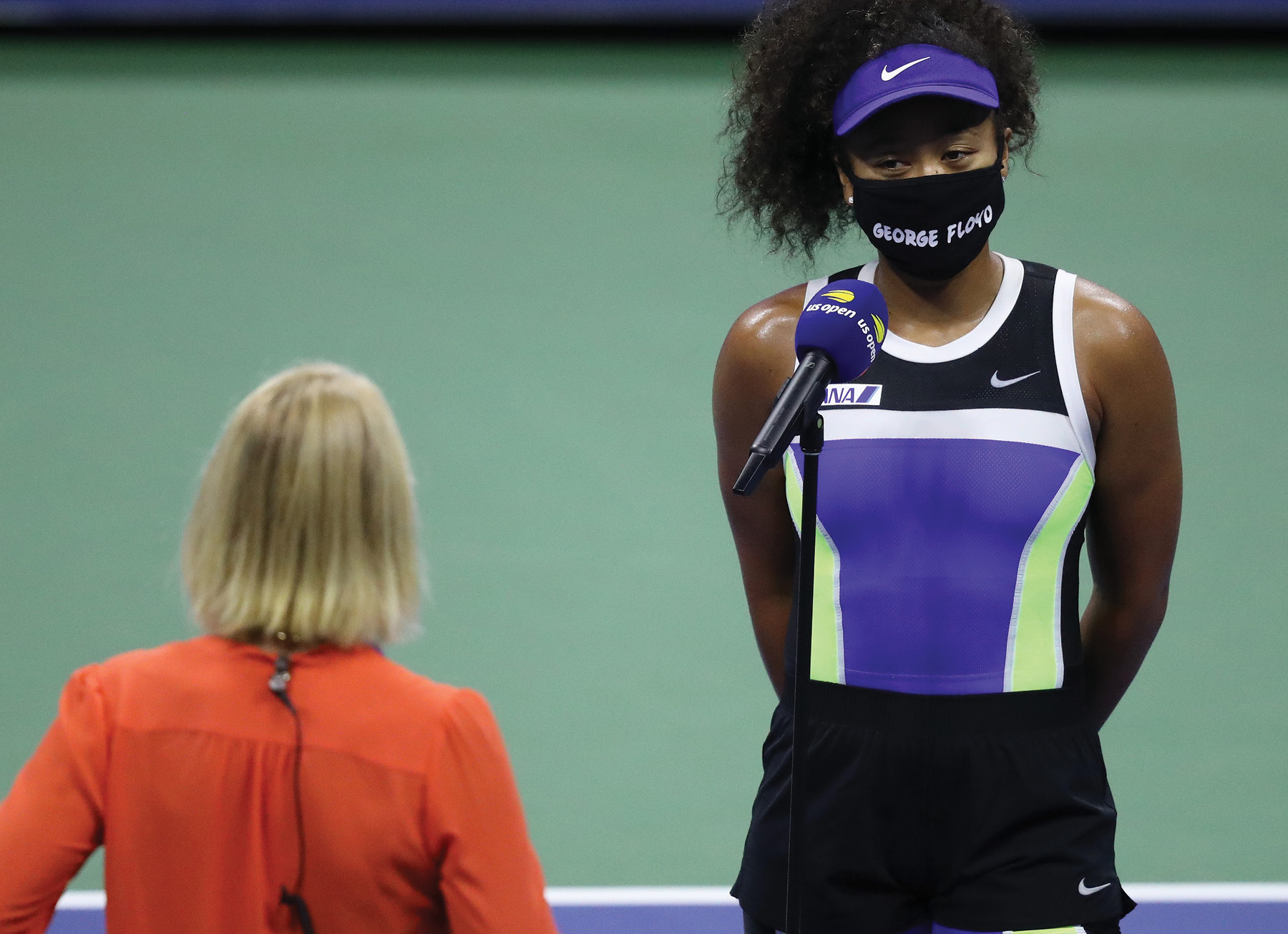 This championing of wellbeing is particularly relevant for business, which lags far behind on this front, Fennell explains.
"Not everything in sport is more progressive or enlightened than in business, but one area that is still light years ahead is sport's understanding of wellbeing and self-care," he says. "Coaches and athletes understand what is required to give individuals and teams the best possible chance of performing. They understand that nutrition, hydration and sleep really matter."
Stepping Up
The trend represents a huge opportunity for both businesses and sportspeople, but one that many on both sides are not yet seizing upon. Interestingly, former soccer player Louis Saha is on a mission to connect the two worlds.
We created AxisStars to really empower athletes, giving them the tools that many entrepreneurs need to be successful."
- Louis Saha
After hanging up his cleats following 16 years on the field playing for some of Europe's top teams, Saha found a new purpose. He was perturbed by the fact that so many athletes were going broke after ending their professional careers. Research puts the figure at 40 percent within five years for ex-Premier League soccer players, with 78 percent of former NFL players either bankrupt or under financial stress within two years of retirement, and 60 percent of former NBA players within five years.
It's an issue Saha wished to address, because in his eyes it represented a wasted opportunity. These athletes were not only missing the chance to capitalize on their immense platforms, but also to help drive societal change.
This is exactly what he set out to remedy with the 2014 creation of AxisStars, a collaboration with marketeer Kate Hamer, which has built a diverse community of athletes from a wide range of sporting backgrounds – some still playing, others who are retired.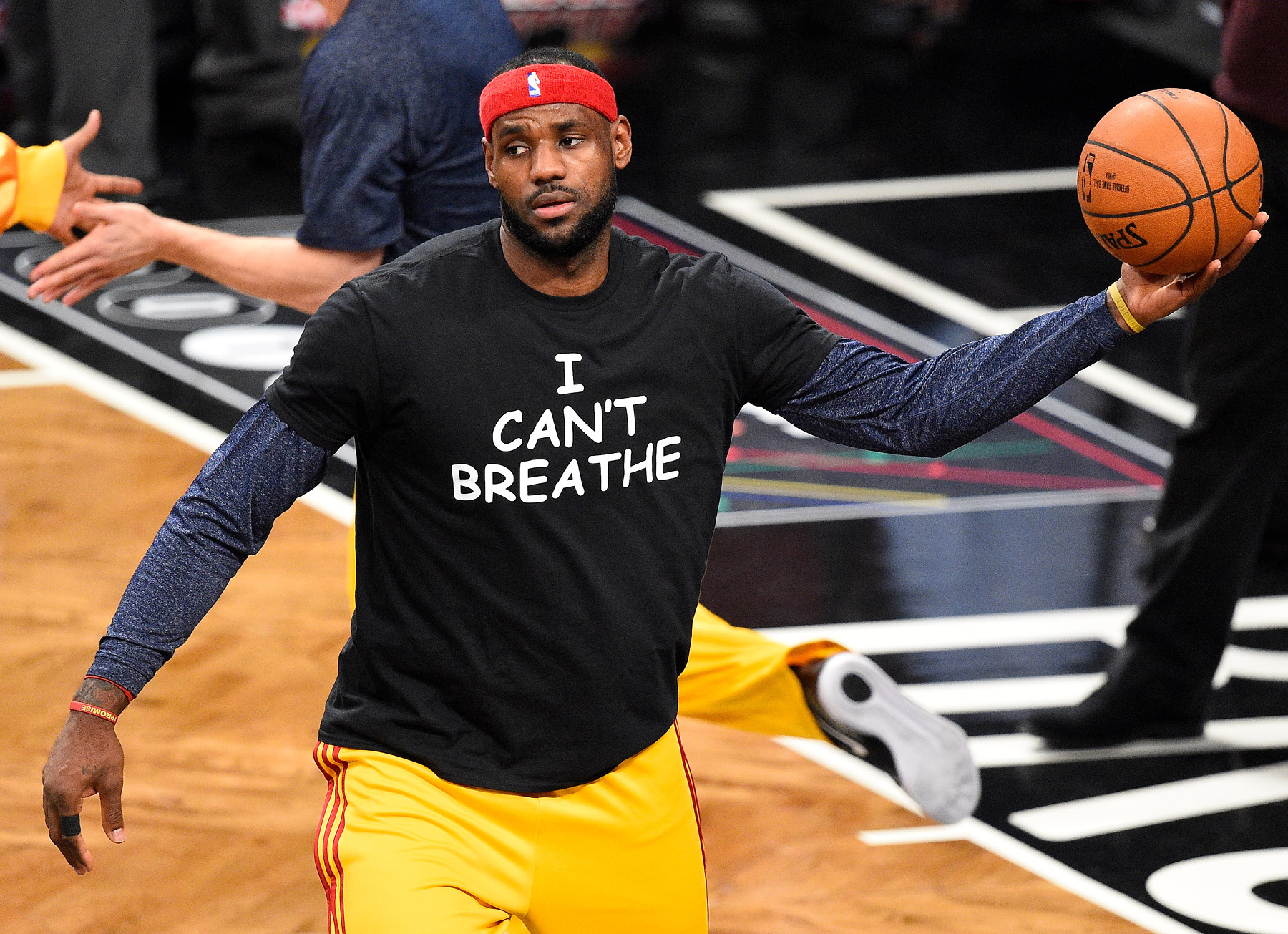 "We created AxisStars to really empower athletes, giving them the tools that many entrepreneurs need to be successful," Saha shares. "All this is based on my experience as an athlete. I know exactly how to educate yourself, how to manage time because you need to be really focused on what you need to do to perform on the field, so you can't distract yourself and do too many things."
A Common Goal
The immense platform held by athletes can, and should, be used for the greater good, according to Saha.
"Just imagine, thousands of these sportspeople combined can do pretty much anything. They can have an enormous impact," he enthuses. "It's not going to be easy, but that's the dream. Changing the world is not about politics for me, it's about entrepreneurship. The more we get the athletes to think like entrepreneurs and understand how to behave in that world of business, then I'm sure they will have a massive impact."
The same is true for companies. Finding purpose as a changemaker is critical to stay relevant and retain employees, explains Anna Cherry, National Head of Strategy at global media agency Spark Foundry.
"Aligning with those who are at the forefront of driving societal change, or being there yourself, is the very definition of future-proofing," she explains. "To fail to understand the motivations and needs of consumers or fans is to risk losing relevance. In a world of abundant choice, that is a very risky strategy. It is not enough just to 'win' anymore."
Playing the Game
With the very definition of the bottom line shifting, businesses must put people at the heart of their thinking and strategy, Anna Cherry stresses.
"Whereas once the economics and the culture of a business were understood as largely mutually exclusive, the shifts that we're seeing in sport – and indeed, in culture at large – indicate that this is simply no longer the case," she says. "Sustainable high performance does not come from putting performance and profit ahead of people, nor can it be achieved through cursory change."

Here are her practical tips for companies eager to learn from this wave of sports changemakers.
Deeply understand your business's purpose, and then live and breathe it every day

"This provides the organization with a meaningful true north that employees can rally around."

Make a commitment to foster and support diversity, equity and inclusion

"This works to create a more harmonious workplace where people can bring their full selves to work and, more importantly, feel a sense of identity and belonging."

Adopt a human-centric approach to work

"Ideally, one that recognizes the holistic nature of wellness, and provides proactive means by which to support the facets that exist internally and externally to the workplace."
This feature was originally published in May 2022 and updated in May 2023.