Costa Rica has seen strong economic growth in recent decades, which has helped the country maintain one of the lowest poverty rates in Latin America. Alongside this growth, the service sectors have also boomed with industries like tourism, professional services, health and education coming to account for around 70 per cent of all gross domestic product. 
The country's once-dominant agricultural sector has come to play a less prominent role as the economy has diversified. By 2019, agriculture accounted for just 4.2 per cent of GDP, according to World Bank figures. Nonetheless, the sector continues to play a key role in poverty reduction and the wellbeing of Costa Ricans, and as a result, benefits from the government's strong support. 
Agriculture is seen in the Central American nation as part of a broader social mission to ensure a prosperous and sustainable country. The sector plays a vital role in the labor market, employing some 12 per cent of the workforce, and it makes up a key segment of the country's export market. Meanwhile, the role of farmers is inextricably linked to the country's internationally recognized approach to sustainability and environmental protection. 
Just under a third of Costa Rica's land is under some form of protection. While this can make things challenging for agricultural companies by, among other things, putting pressure on land availability, it has overall been a huge boost for the sector, offering exporters opportunities to add value to products by emphasizing their green credentials in their marketing.
Ethical leaders
Since 1947, one dairy farming cooperative has epitomized the social role played by agriculture in Costa Rica. Cooperativa Dos Pinos was founded by 25 milk producers who had a vision for improving the lives of farmers through solidarity, with an emphasis on the common good and economic development. Today, the cooperative has 1,400 producer associates, 600 collaborating associates and nearly 5,000 collaborators across the region. 
It is widely recognized as one of the most trusted and well-liked brands in Costa Rica, and has won accolades farther afield too. The Revista Summa magazine this year ranked Dos Pinos first out of a list of 25 companies in the country for reputation and ethics, and also ranked it the most ethical brand in the region. Dos Pinos's Corporate CEO Gonzalo Chaves was recognized by the magazine as well, ranking third in a list of 50 Costa Rican business leaders with the best professional ethics.
"My role is simply to make sure that the organization fulfills its mission and vision, adds value for its associates and fulfills its strategic processes year after year."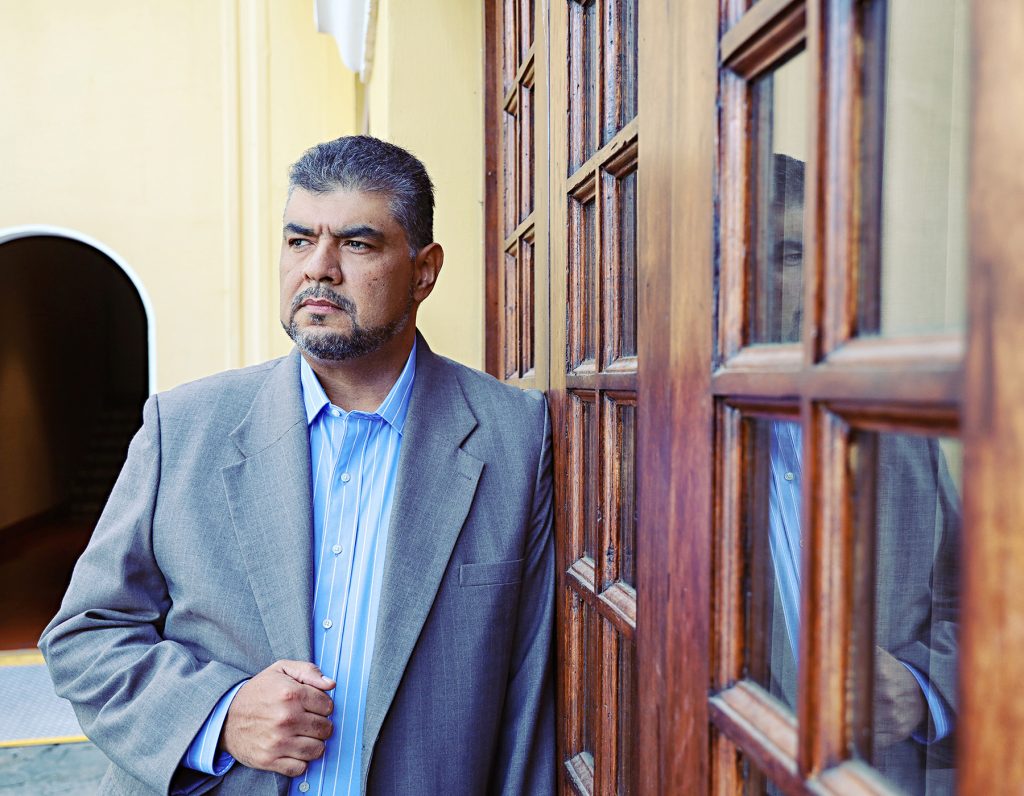 Last year, the corporate reputation monitoring firm Merco bestowed similar accolades upon both Dos Pinos and Gonzalo. The cooperative came second for its reputation and third for its social responsibility practices, while Gonzalo himself made the top 10 in a list of most valued business people in Costa Rica. 
For Gonzalo, winning such recognition is a by-product of focusing on the values and goals that Dos Pinos has embodied since its inception more than 70 years ago. "My role is simply to make sure that the organization fulfills its mission and vision, adds value for its associates and fulfills its strategic processes year after year," he says. 
"Cooperatives fairly and equitably distribute the wealth they produce."
The vision is a simple one: to be the leading company in the region, supporting people's health and wellbeing with a varied portfolio of high-quality, sustainably made products, and to do so while maintaining financial stability for the benefit of the cooperative's members and partners.
Alongside this, Dos Pinos's leadership always strives to remain aware of its founding principle of solidarity, while recognizing the company's limitations along with the opportunities available to it.
The cooperative model plays a vital role in helping the company to achieve its vision, Gonzalo says, noting that the country's cooperatives are key drivers of social progress and economic democratization in the areas where they operate. 
"Cooperatives fairly and equitably distribute the wealth they produce," he explains. "At the end of every year, any surplus from our operations is returned to the members." 
The culture that results from this equitable distribution makes the cooperative an edifying place to work, Gonzalo adds. 
"For the cooperative, the most important thing is the people, and we try to ensure that our workplaces respect people and allow them to do what they need to do," he says. "We work to create healthy environments where there is healthy competition and where we can give the best of ourselves. We also work with our leaders, so that they can guide people in the best way and achieve their objectives."
Diverse product lines
Working under the slogan 'Always with Something Better', Dos Pinos has developed some 900 product lines in the food and beverages space, which it exports to 10 markets around the world. Employing around 4,500 people, it is a leader in the dairy industry in Central America, where it produces in several countries and in the Caribbean. It also produces animal feed for the agricultural sector, where it has developed more than 3,000 products.
As Costa Rica's economy has become more dynamic, the food and beverages sector has grown increasingly crowded and innovative, prompting Dos Pinos to react to maintain its leading position. 
"We work to create healthy environments where there is healthy competition and where we can give the best of ourselves."
"The market has been in constant motion, and the number of competitors has increased," Gonzalo points out. "But Dos Pinos continues to be at the forefront in dairy production and in the food industry in general. Our consumer listening processes allow us to innovate and bring products of the highest quality and nutritional value to the consumer's table.
"We compete in a very aggressive market, and we believe that the quality of our products, as well as our innovation processes, are the reason we continue to be the preferred brand of consumers."
The key to further growth in the coming years, he reveals, will be to "continue innovating and diversifying the value proposition that we give to the consumer, with an offering of products that meets the nutritional needs of the population of the Central American region".
Another key challenge has been the COVID-19 pandemic, Gonzalo admits. But as with the increase in competition, it's one that has driven the cooperative forward. "Without a doubt, the pandemic has forced us to be very innovative and use all of our strength to protect producers and collaborators, while at the same time continuing to operate with excellence," he shares.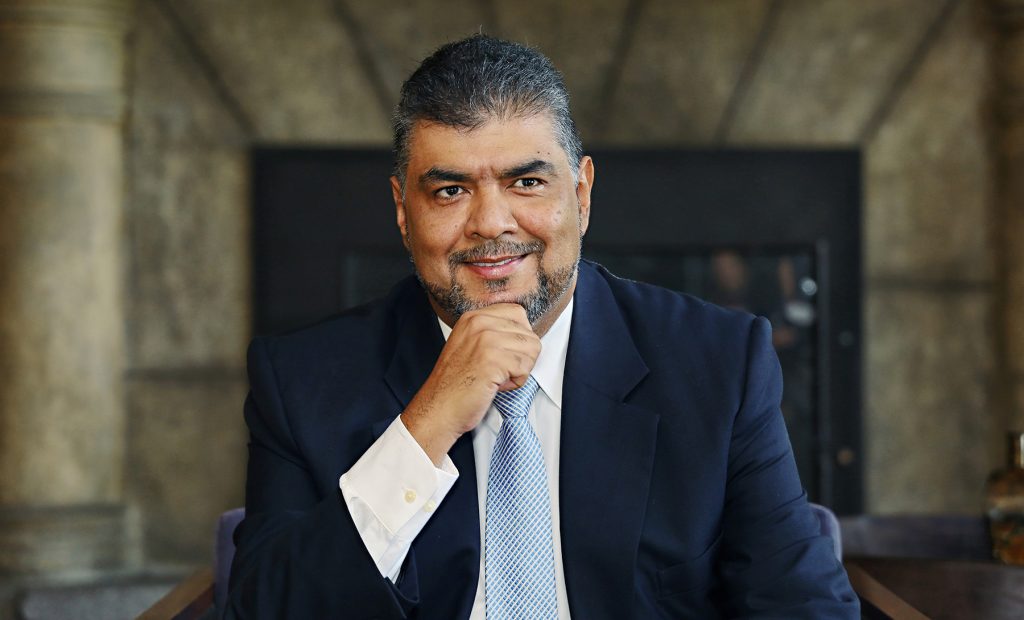 "Like all businesses, it has impacted us, but we have managed to get ahead thanks to our producers and the work of our collaborators in the region. The pandemic prompted us to innovate even more and open new channels to bring the product to all consumers." 
A prime example of innovation is how the cooperative accelerated its shift towards ecommerce over the past two years. Its Express Dos Pinos platform is a one-stop delivery service for a vast array of dairy-based products, from protein-rich yogurt snacks and milkshakes to cheese. Meanwhile, the La Estación app allows consumers to have ice cream delivered to their door, and offers a click-and-collect service.
"The pandemic prompted us to innovate even more and open new channels to bring the product to all consumers."
Dos Pinos has engaged consumers online in more unexpected ways too. Its EntreteniDOS en Casa – or Entertaining at Home – platforms offer videos featuring light entertainment, recipes and exercise guides.  
The cooperative has even launched its own podcast, which takes its commitment to wellbeing to the next level with a focus on mindfulness and relaxation – content that came to be in high demand amid anxieties about the pandemic.  
Underpinning this online marketing strategy is a commitment to innovation that enables Dos Pinos to constantly update its product offerings. The cooperative is currently launching between 50 and 60 new products a year, and roughly 90 per cent of its sales growth comes from innovations. By staying on top of health and wellness trends, it is able to anticipate changing tastes and consumer needs.
Its brands have received recognition in several local and international market studies, including the Kantar Worldpanel Brand Footprint. Dos Pinos has been named in the rankings as the preferred brand for Costa Ricans for six consecutive years, while its Coronado brand occupies the number 10 position. The La Chiricana brand also ranks 10th regionally in the study. 
Such a rich diversity of successful products is something that the cooperative achieves with a careful investment strategy – one that, like everything Dos Pinos does, is carried out with a strong focus on its founding principles. 
"All investment decisions are made as precisely as possible, and in each step we take, we ensure that the return on investment is adequate," Gonzalo says. "Each investment in machinery, technology or innovation helps us improve and meet the goals we have as a company." 
New milestone
For Gonzalo, as well as every other member of the cooperative, such innovative success is only worthwhile if it is achieved in harmony with every stakeholder, and in a sustainable way. That's why, in 2020, Dos Pinos relaunched its sustainability commitments for 2024, pledging to further reduce the impact that its members' farms have on the environment while also reducing the use of resources across the cooperative and better integrating with the circular economy. 
Being socially responsible is already deeply embedded into Dos Pinos's management model, which is exactly why the leadership and members want to go even further to ensure it continues to operate responsibly in the future. 
"Integrating sustainability into all of our processes is another great milestone for us," Gonzalo says. "But it's one that we are gradually reaching."