Committing to sustainability has suddenly become the biggest and most reliable predictor of long-term business success.
Far from jeopardizing the bottom line, the unstoppable momentum of the net zero bandwagon careering through every major global industry is proving to be an unexpected opportunity for those who've happily hopped aboard.
As customers, investors, staff, legislators and those all-important celebrity influencers gang up to demand carbon footprints be significantly downsized, companies not complying with their wishes won't be companies for much longer.
A third of CEOs polled by the United Nations last year said their investors actively insist that more progress be made on cutting emissions, nearly double the figure from just seven years ago.
"The last time we saw this type of sharp change in priorities was in 2009 during the global financial crisis," Gartner Fellow Mark Raskino says.
But going green is no longer just about consolidating carbon, it's about being a better corporate citizen, giving back to communities, using data in ethical ways, repairing ruined ecosystems and prioritizing the wellbeing of your employees.
New trends in futureproofing through sustainability emerge almost every week, but here are the five set to dominate in 2023.
---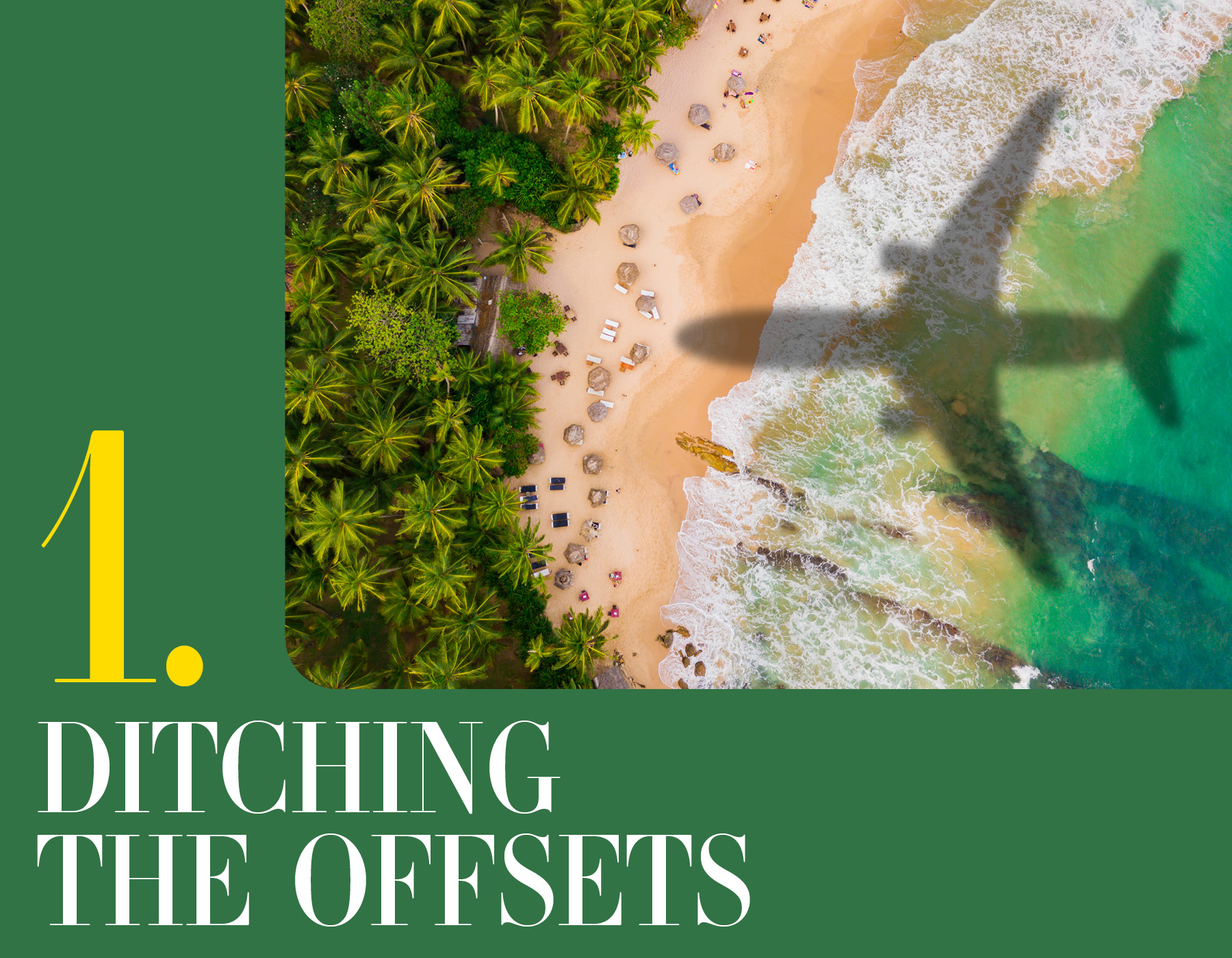 Why should companies invest in pricey green technologies to reach emissions targets when instead they can continue belching out noxious clouds of gas and simply pay someone to plant a nice forest in Eastern Europe?
Their carbon footprint is neatly offset by all that oxygen-producing greenery, and shareholder dividends are safe.
That's certainly been the playbook for hundreds of major corporations, but, in reality, many offsetting schemes have been exposed as greenwashing scams, with funds diverted to areas already forested and in no danger of being destroyed.
Not only that, but if they are combined all together, the area would be many times bigger than the 500 million hectares around the world deemed suitable for tree planting. Shell alone is promising to reforest 10 percent of that figure!
INDUSTRY TO WATCH: AVIATION
Airlines have relied on offsets more than most, but are now protecting their future in a decarbonizing reality by investing heavily in emerging technologies. Airbus plans to have the first ever zero-emissions commercial jet airborne by 2035, and Rolls Royce's joint venture with easyJet spawned the first aircraft engine powered by hydrogen last year, while Boeing is partnering with NASA to develop more fuel-efficient planes. As authorities crack down on bogus carbon trading and phony offsetting, airlines are upping their game to survive.
---

The circular economy is all about reusing, repairing and recycling products instead of tossing them in the trash – and it's very big business.
It could boost global economic output by US$4.5 trillion by the end of the decade and US$25 trillion by 2050, the World Economic Forum estimated last year, so ignoring it could be calamitous. But a depressing number of major businesses are still doggedly sticking to the garbage can route, with waste set to rise by three-quarters worldwide in the next 30 years.
That said, Goldman Sachs predicts circular economics will soar as rising commodity prices force energy efficiencies and corporate pressure for emission reductions grows.
INDUSTRY TO WATCH: FASHION
Textiles account for 10 percent of all greenhouse gas emissions, with 92 million metric tons ending up in landfill every year. Clothes are so cheap they're worn fewer times than ever before, and in the United States, only 13 percent are recycled.
But circular initiatives are beginning to boom, delivering tangible economic benefits. Adidas now sells sneakers that, it says, customers 'will never own' as they're made from just one material so are completely recyclable and could therefore be recycled almost indefinitely.
By 2025, all of the polyester and viscose sourced by Ralph Lauren will be recycled, while 100 percent of its cotton will be from sustainable sources.
Patagonia pioneered the idea of 'zero waste' clothes, but acknowledges there's still a long way to go. "We're ahead of the pack, but that's not saying much," said Patagonia's Lead Material Developer Ciara Cates. "The bar is low."
---

The impact of globalization and climate change on vulnerable communities in developing countries is an increasing focus, with more companies investing in the health, wellness and education of local staff and suppliers. Failing to practice corporate social responsibility in India literally presents an existential threat as it was made compulsory in 2014.
The trend isn't entirely altruistic as businesses see the value of unlocking new markets and increasing productivity through boosting engagement.
INDUSTRY TO WATCH: CONSTRUCTION 
Smart cities with affordable housing, energy efficient infrastructure and greater online access for rural areas are being built across Asia and Africa. Unlike past urbanization, it won't just be the rich who benefit. In Guadalajara, Mexico, IoT technologies are being used to improve drinking water in poor areas and install affordable electricity infrastructure. The same is true in Santiago, Chile and La Paz, Bolivia.
---

Fifteen years ago, most multinationals delegated the newly coined term ESG to the CFO, who then quietly passed it to the finance team to 'sort out'. It then showed up as a minor agenda item at board meetings, of interest only as an easy way to write off tax and boast about green credentials.
One of the world's first chief sustainability officers was appointed by Nike in 2004, which started a trend that is still accelerating today. That dismissive CFO has seen their power base collapse and the inevitable route to CEO challenged as CSOs extend their reach into every crevasse of organizations, driving innovation, culture, brand identity and growth strategies.
However, they too might need to watch their back as 'chief trust officers' are now emerging, and could make CSO positions a bit less sustainable.
INDUSTRY EXAMPLE: FINANCIAL SERVICES 
Deloitte warned in 2021 that sustainability was 'the crisis of our generation' and explained that sustainability and financial services are intricately connected. Crucially, its research found that corporations are more successful when the CSO has the ear of the CEO.
The seismic shift in C-suite dynamics has ruffled feathers, but, if anything, the appetite for change across banks and private equity is growing. In 2019, more than US$80 trillion in managed assets were held by companies who'd signed up to the United Nation's strict principles for responsible investment.
---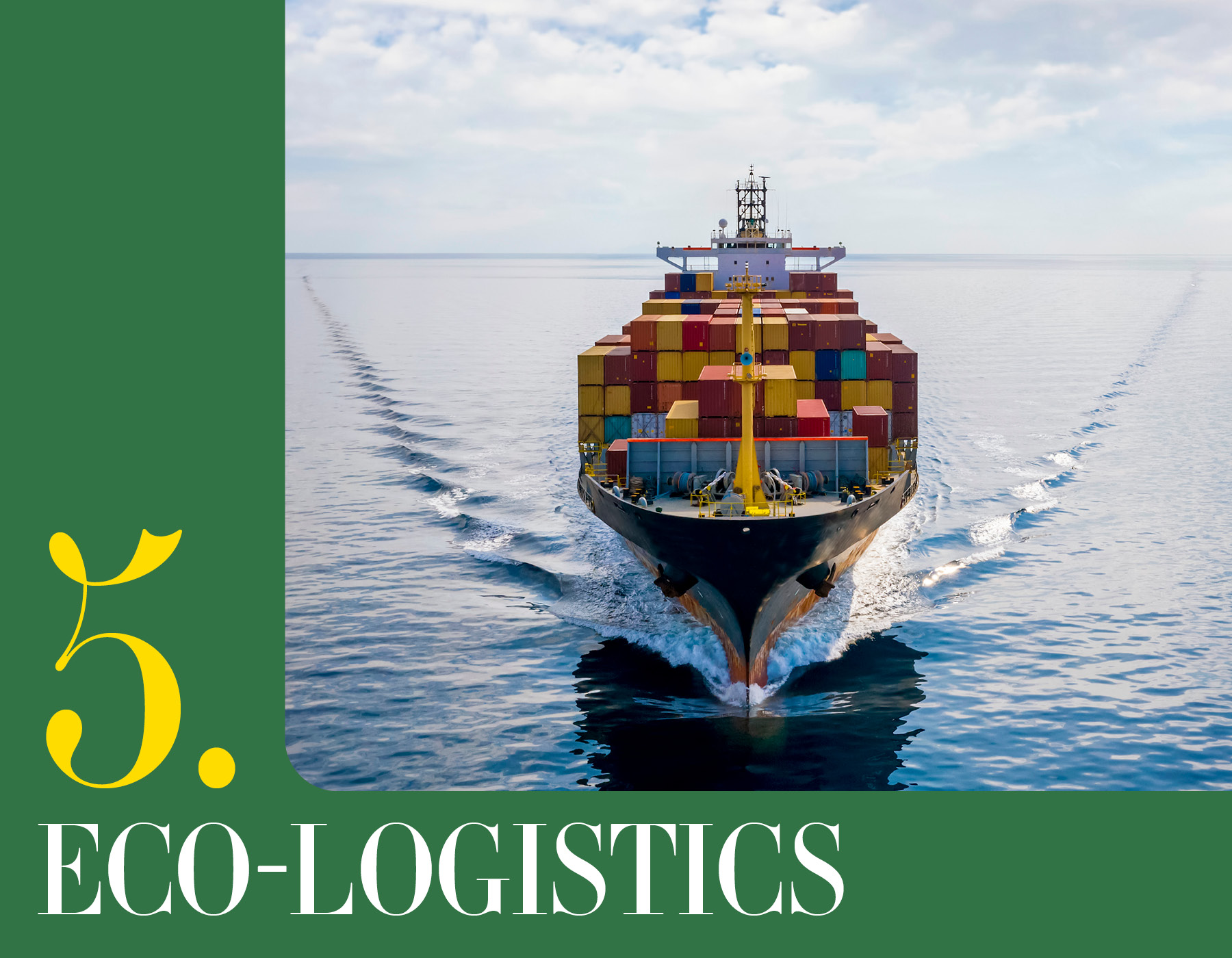 The global supply chain chaos of the past two years was caused by the COVID-19 pandemic, complicated by the war in Ukraine, made much worse by rampant inflation and then, the cherry on the cake, devastated by further pandemic infections sweeping through China.
In January this year, three-quarters of exhausted logistics professionals surveyed by Container xChange said they thought the crisis was set to worsen.
But, despite the gloom, the sector has embraced sustainability as never before. While AI is minimizing waste, anticipating logjams and reducing freight mileage, cleaner fuels and more efficient engines are lowering energy costs.
INDUSTRY TO WATCH: SHIPPING 
More than 90 percent of everything we consume is carried on ships that pump out 2.5 percent of annual CO2 emissions, but the International Maritime Organization projects a 50 percent reduction by 2050, meaning transportation will be a powerful weapon for companies aiming for net zero.
Using technology from the European Space Agency, United Kingdom startup Smart Green Shipping is pioneering wind-assisted, vertical hydrofoils that anticipate weather patterns to guide ships in the most energy efficient way, slashing fuel consumption.
 "In a few years, almost every company  in the world will have adopted mandatory sustainability reporting standards – either by law or because they can no longer resist stakeholder pressure," says Florian Hoos, Professor of Sustainability at the International Institute for Management Development in Switzerland.
Maybe so, but the most futureproofed ones will be those who didn't begrudgingly comply when they had to, but saw the opportunities early and genuinely took responsibility for their impact on the planet and its people.
A rush for B Corps
The number of companies pursuing B Corp certification is a trend gaining momentum as corporate sustainability becomes increasingly central to long-term survival, according to Tim Duggan, a startup entrepreneur and author of Cult Status – How to Build a Business People Adore.
"It's moved from being a PR or marketing problem to the C-suite and now into the CEO's office," he tells The CEO Magazine. "Companies are looking at their entire impact on communities. The B Corp movement is one of the most impressive of the last decade and gives companies a rigorous, independent take on their corporate social responsibility."