From beekeeping and meditation to wellness retreats and safari lodges, no style of hotel was off limits for Travel + Leisure's assessment of the best new hotels in the world. Hundreds of hotels from all over the globe were rated by travel experts who traveled to 29 countries, but only 73 openings made the list.
---
Crown Sydney
Quickly cementing itself as Australia's most luxurious new destination, Crown Sydney's shining tower boasts 349 hotel rooms and suites while offering one of most iconic views in the world – Sydney Harbour. Not to mention the dining experiences are world class, with the first and only female chef to run a restaurant with three Michelin stars in the UK, Clare Smyth, set to call the prestigious venue home.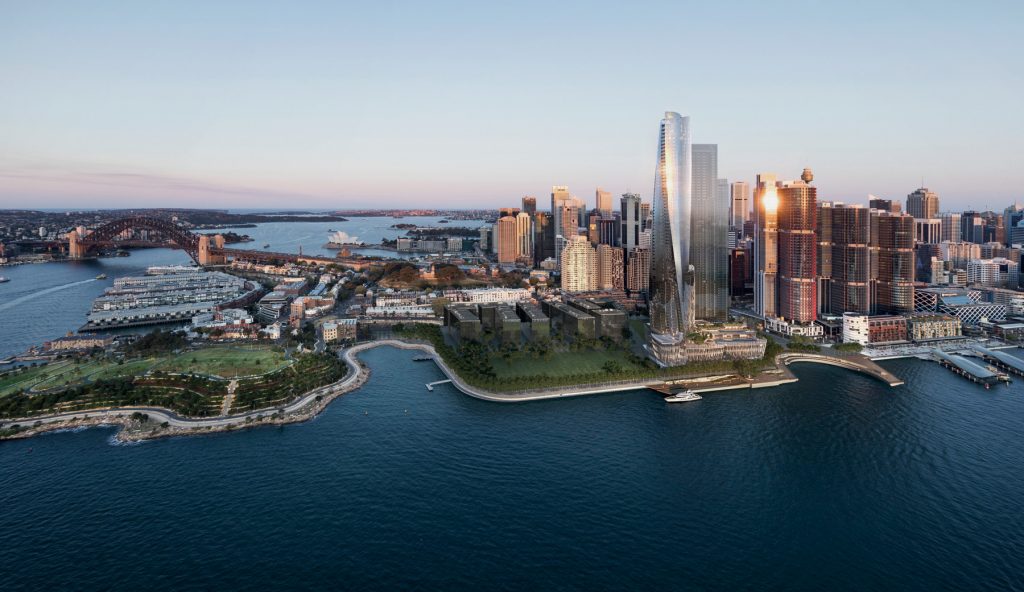 ---
Kruger Shalati
Suspended above the Sabie River in South Africa's Kruger National Park is a train-turned-hotel offering a safari-style lodge. With 24 glass-walled rooms, the bucket list hotel is a true engineering feat that balances heritage status with environmental management.
---
The Leela Palace Jaipur
Vibrant colors, rich textures, Venetian mirrors, glittery chandeliers, butlers, a daily high tea service and fortune tellers are all part of the beautiful show at the Indian grand palace. Featuring 74 palace rooms, 16 palace suites, 22 grand villas with terraces, 23 royal villas with courtyards, 41 royal villas with plunge pools, one royal suite and one exquisite maharaja suite, there are ample options for any occasion.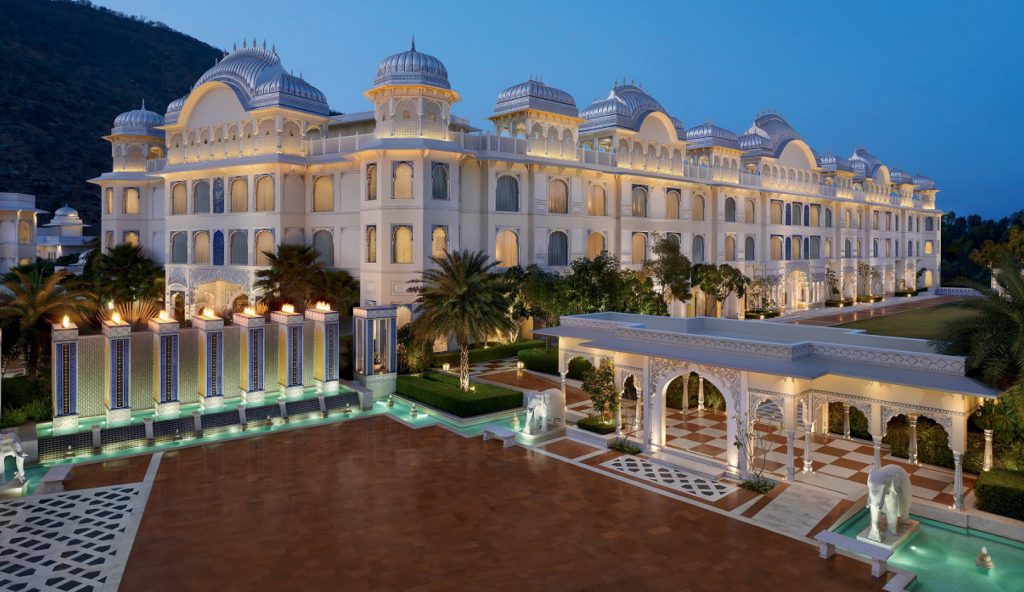 ---
One&Only Desaru Coast
Situated at a pristine part of Malaysia's eastern coastline, the state-of-the-art hotel was one of the last projects by the late Australian architect Kerry Hill. The tropical relaxation destination is hugged by jungle, sand and sea, creating an exotic paradise begging to be explored.
---
Caerula Mar Club
There aren't many problems a touch of sunshine, white sand and crystal-clear water can't soothe. And where better to relax than on the largest least inhabited island of the Bahamas? One of the stand-outs of Caerula Mar Club is the divine gastronomy – think lobster Benedict for breakfast, pizza with wild mushrooms and goat's milk cheese, and Peruvian ceviche.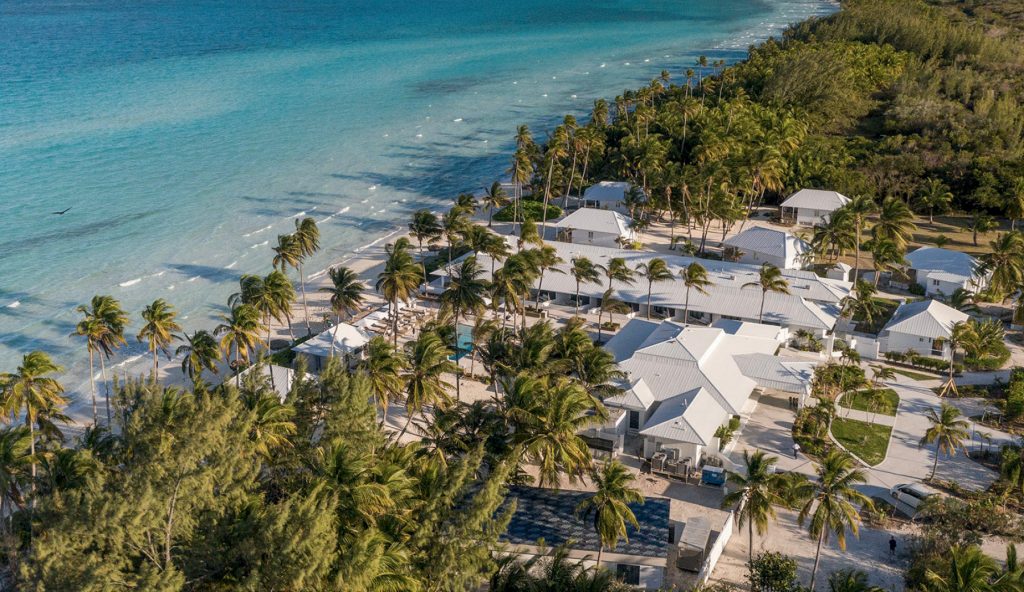 ---
Galleria Vik Milano
At the heart of Italy's fashion capital is one of the most opulent hotels of 2021. Among the best rooms in the hotel are suites with private balconies overlooking the historic glass dome of Galleria Vittorio Emanuele II – the country's oldest shopping mall. Not only is it enchanting for stylists, but those with a penchant for history will also revel in the true beauty and charm of 19th century architecture.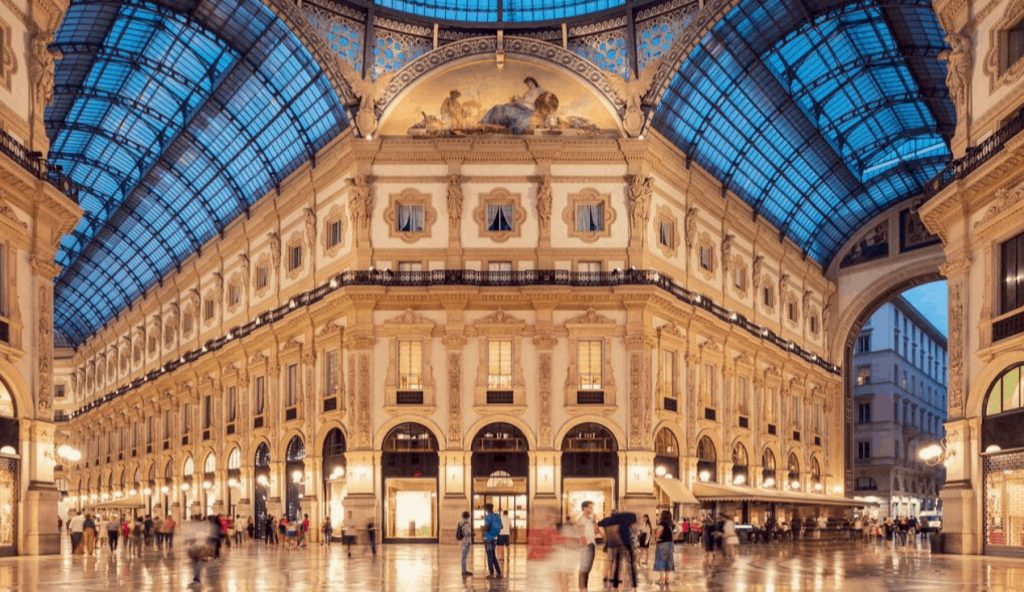 ---
Maslina Resort
Driven by sustainability, the Croatian hotel celebrates luxury with a higher meaning through its love letters to the Mediterranean. From its "garden to skin" spa and pebble beach alcoves, it's a vision of astonishing landscapes and natural beauty, ultimately creating a legacy for generations to come.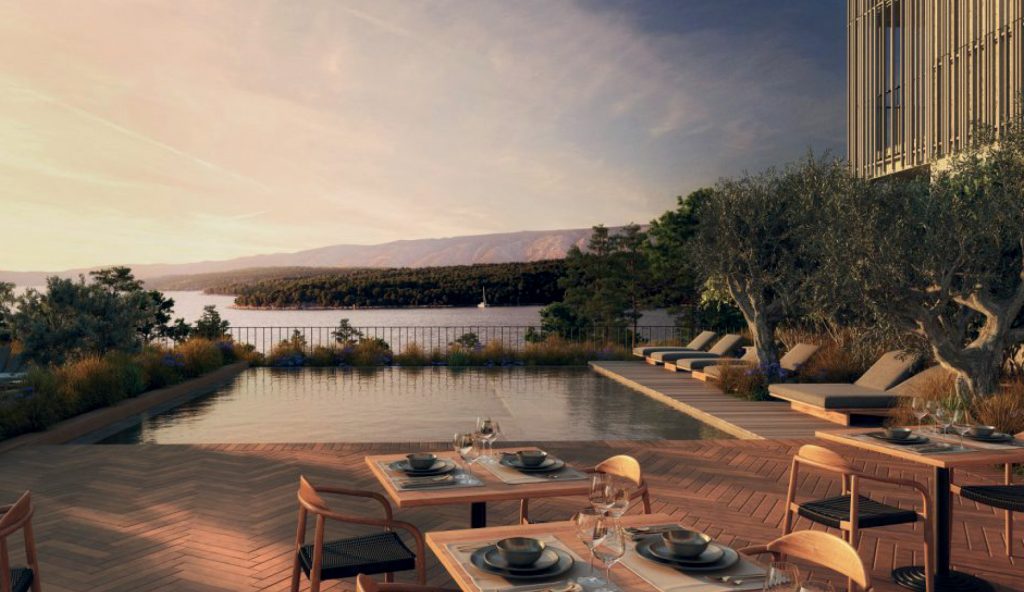 ---
Hotel Sin Nombre
Offering a "choose your own adventure" experience, the Mexican hotel gives guests "the walls within which to rest" leaving a world of exploration up to each individual. A vegan restaurant, handwoven textiles, potted cacti, white limestone columns and arched entryways make for a relaxing environment in Oaxaca City.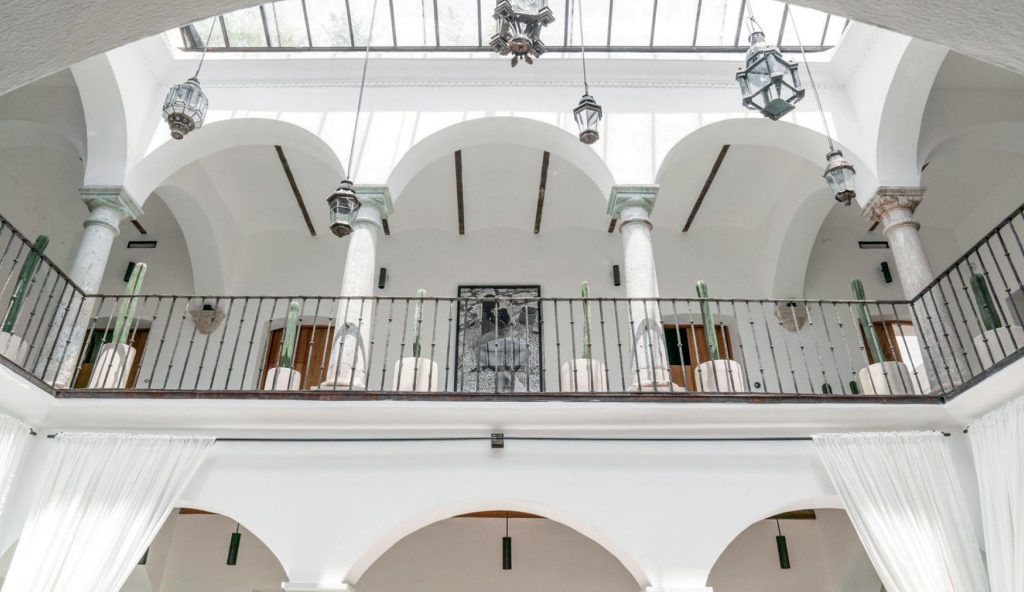 ---
Camp Sarika by Amangiri
Perhaps now more than ever, the world is seeking fresh air to escape the reality of the pandemic. Camp Sarika in the US state of Utah is the perfect place to catch a breath. Tucked in the dramatic desert, explore the 600-acre landscape before retreating to the hotel's private plunge pool and canvas-topped pavilion – it's next-level glamping.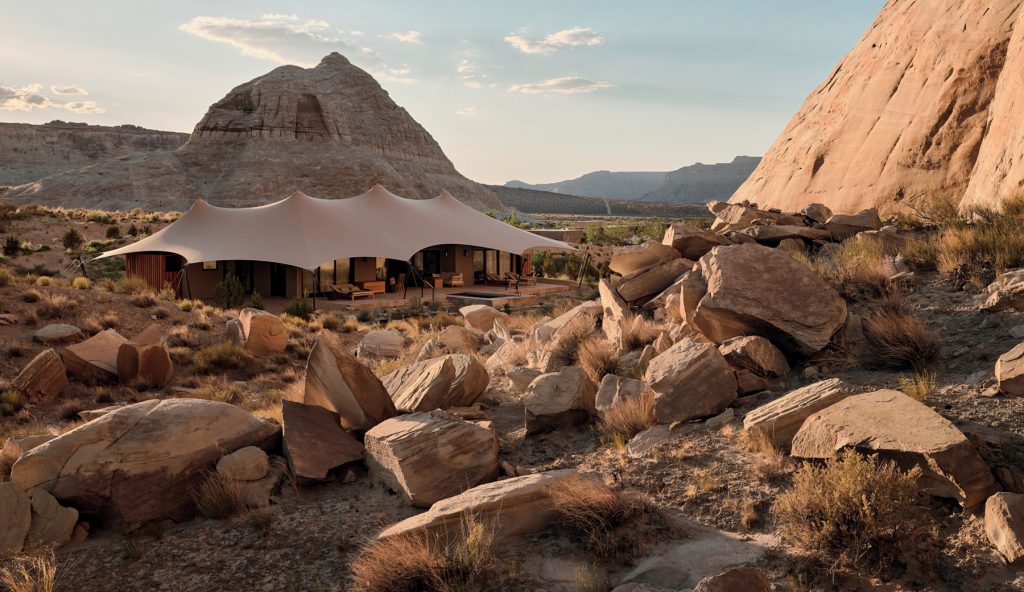 ---
Wander the Resort
Situated in Southern Ontario, newly opened Wander the Resort is sold out through to December 2021, and it's easy to see why. With windows as walls, snug fireplaces, private outdoor showers, handmade linen and pottery, and heated floors, the Nordic-designed Canadian cabins are simple luxury at its finest.