Talking to Geraldine Huse about her career with Procter & Gamble (P&G) is very refreshing. She doesn't flood you with the minutiae of finance and management; instead, she radiates her natural leadership qualities by sharing her passions for sustainability, diversity and inclusion, helping the community, and a need for P&G to be a force for good, as well as a force for growth.
Having spent her first 10 years at P&G in UK sales, where she also married and had two children, she then sought international experience by moving to Poland to work in marketing. After several more moves, she became CEO of P&G for Central Europe, before moving to Canada as President.
"My career has been across a broad spectrum of markets, categories and continents," Geraldine says. "I've constantly been learning, which has been great – so I can constantly grow."
You can tell by her passion, though, that Geraldine's empathy for diversity was not learned, but was there from the very beginning. "I joined P&G in 1986 and there were 30 females and 30 males in my intake," she recalls. "But by the time we got to the lead team, it was 19 men and one woman – which was me. I realized that it wasn't that the men were all better than the women, but that there was something in the system that just made the playing field sloped. That meant we were basically diluting talent because we recruited lots of great people, but we didn't always progress them." 
EMBRACING CHANGE FOR GOOD
It was the first of many outdated norms that Geraldine set out to change. "I've always spent a lot of time looking at what we need to change to create the right culture, the right environment so that everybody can thrive, which leads to stronger business results as we harness the power of diverse thoughts and ideas," she says.
"In the early days it was gender but, over time, it's been sexual orientation, it's been different races, different backgrounds and different nationalities."
"We're trying to be a force for growth and a force for good, which is certainly something I've been very focused on throughout my career."
Caring for people also extends to caring for the planet. "We have a responsibility and need to do more in the sustainability area, and I have been heavily involved in driving innovations in this area," Geraldine says enthusiastically. "We have very publicly launched goals for 2030, which detail what we will achieve as a company. We will be carbon neutral, for example, by 2030. We will move our plants to 100 per cent renewable electricity and make all our packaging re-usable or recyclable by 2030."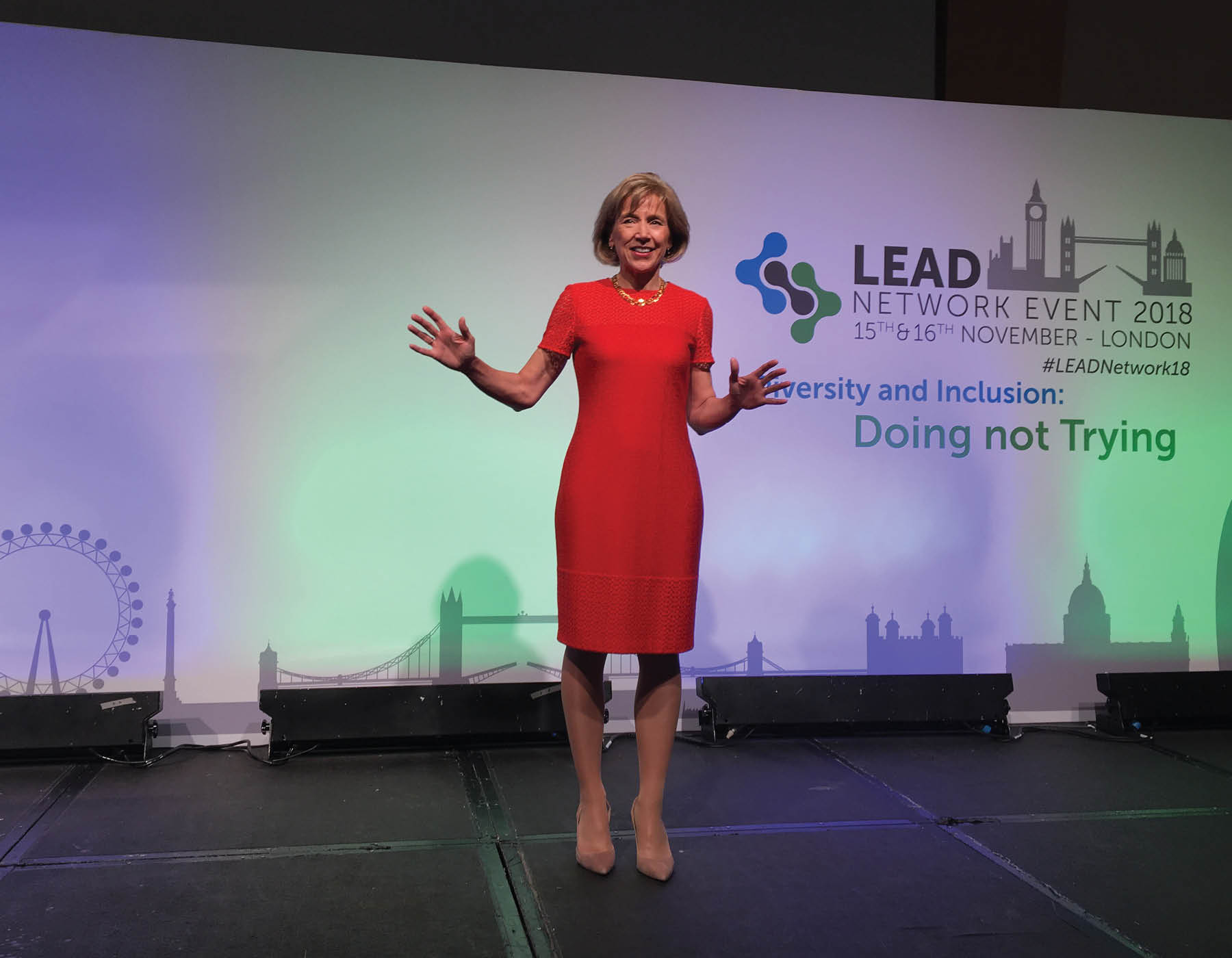 It's an initiative that P&G knows needs to be symbiotic with its supply chain and customers. "We have to look at the whole supply chain," Geraldine agrees. "It's not just what we do in our factories, it's also the kind of raw materials that we source, how we transport our products and how they are used in the home."
She cites the particular benefit to the company's sustainability and ecological efforts, and the positive impact P&G is contributing to Indigenous peoples, by partnering with organizations such as the Forest Stewardship Council® Canada. Its President Francois Dufresne has been particularly supportive.
One especially innovative move has seen the company partner with ecologically driven third parties to produce shampoo bottles made from beach plastic.
"And then for our products, when somebody is using Tide detergent, for example, it works in cold water, which has huge savings in terms of energy and CO2 emissions," Geraldine adds.
INNOVATING FOR THE FUTURE
Geraldine's love of innovation was fueled by a period working with P&G's global business unit, where the company develops its innovation for the future, which is critical for continual growth. She explains how innovation goes way beyond just the product – and in fact to what she calls "the five vectors of superiority".
"People want innovation in packaging, particularly now on the environmental side," she explains. "And people also want to be able to buy the product whenever and wherever they want, so we need to be cognizant of how they're going to shop. That in turn impacts the packaging in terms of size, variants and flavors, depending on their needs.1
---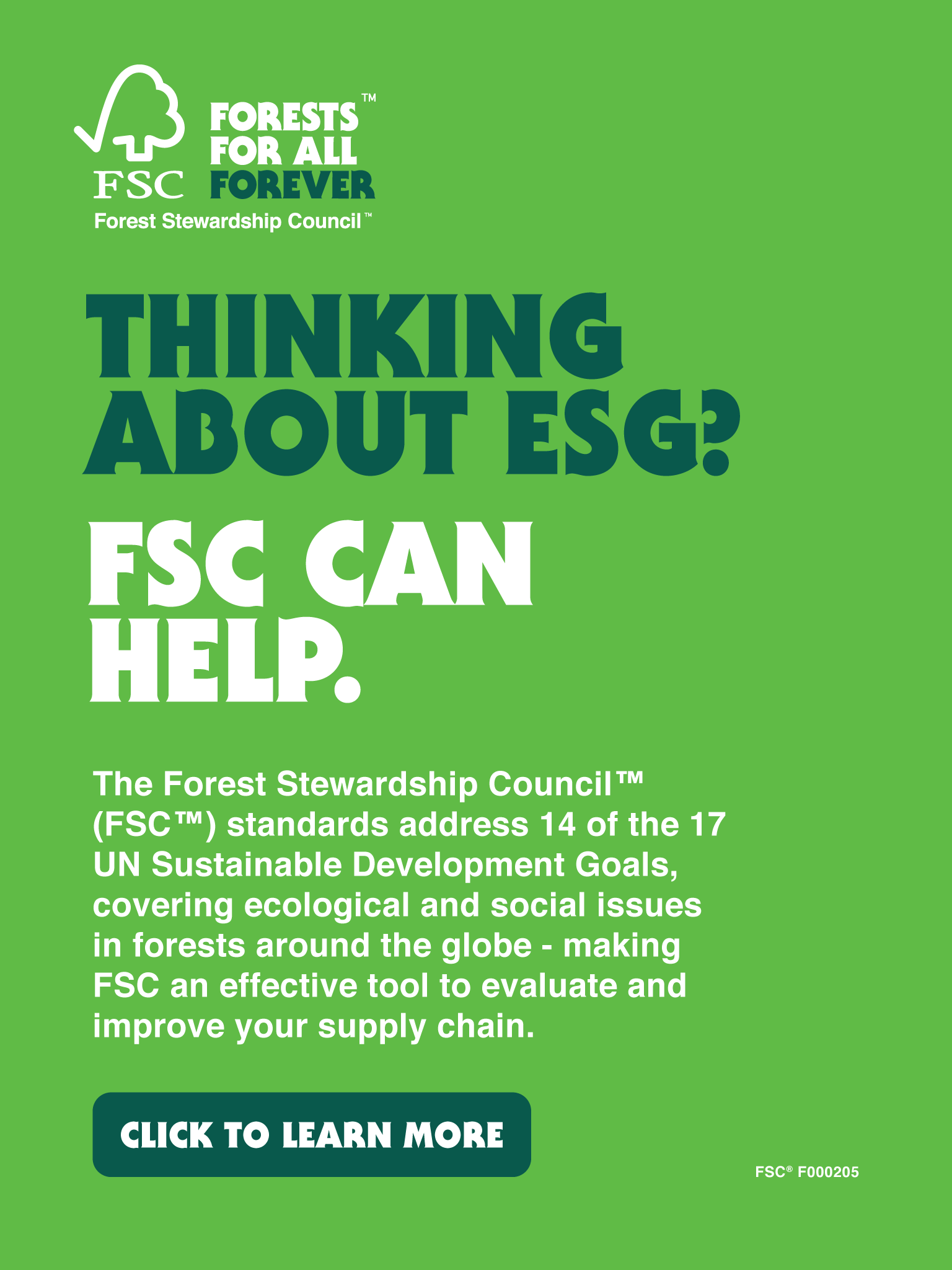 ---
Advertisement
1
"So we need to look at innovation very holistically. We need to have superiority in the product performance, but also in the packaging, how we communicate with consumers, the value we offer and how we execute at retail, whether that is online or instore."
"Clearly no leader can manage everything, so I need to make sure I've got an empowered organization that has the agility to respond."
Geraldine's approach to innovation, and also her approach to treating people equally, has naturally led to creating an empowered organization. "Clearly no leader can manage everything, so I need to make sure I've got an empowered organization that has the agility to respond," she says.
Importantly, Geraldine understands that addressing the bigger picture in an empathetic way isn't just a philanthropic exercise, it also pays dividends. "We want to be a force for good and give back. And, actually, it is a virtuous circle because people now expect big companies to give back. It influences their purchase decisions," she points out.
"We're trying to be a force for growth and a force for good, which is certainly something I've been very focused on throughout my career."
And long may such good and growth continue.