When Frederic Dehon, Corporate Vice President of Inventec Performance Chemicals, runs into someone who used to work with his father or grandfather at the company, they often tell him the same thing: "You know, it's very surprising that the company survived." They're referring to a period in the 1990s, when it was one of the leading European suppliers of refrigerant, when an international treaty to reduce greenhouse gas emissions threw a very large spanner in the works.
"After the Kyoto and Montreal Protocols, our family business suddenly decreased a great deal and we had to find solutions," Frederic tells The CEO Magazine. "We lost 80 per cent of the revenue in two years, so afterwards, the whole family got together and said, 'OK, we can't make the same mistake again.'
"And it wasn't an easy thing to say, because developing a new business model takes a lot of energy – it's very stressful. But we decided to become more environmentally friendly and promote sustainability in our products."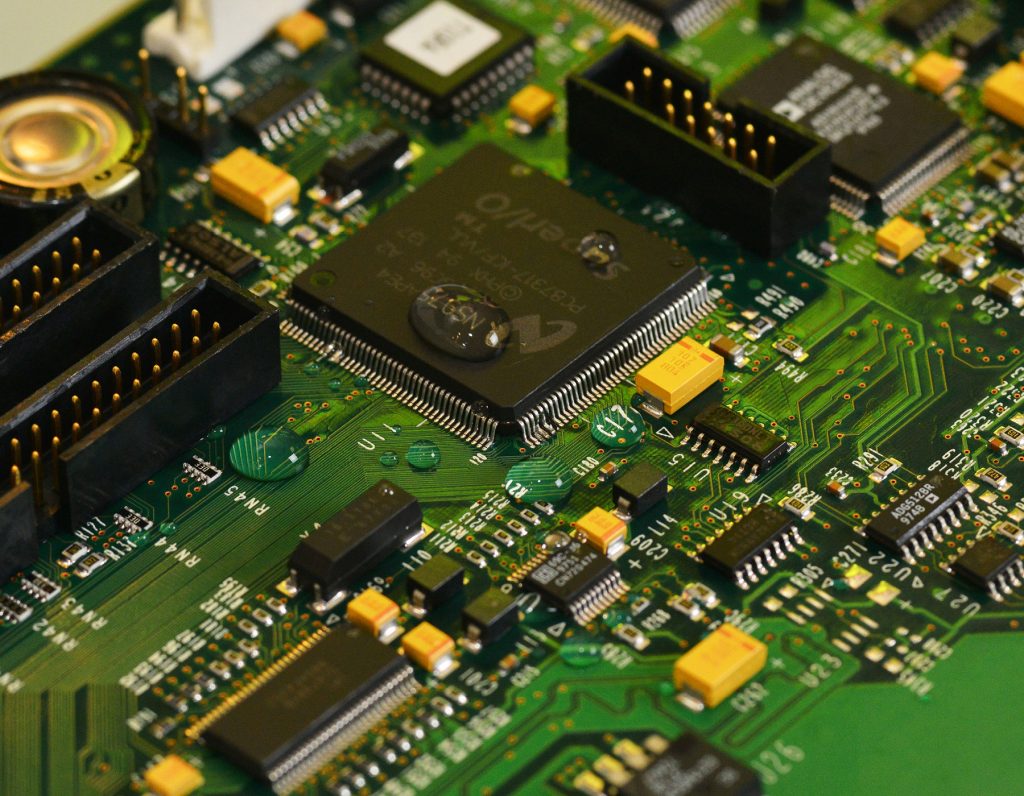 "For us, sustainability isn't something new."
Inventec is part of the Dehon Group, a family-owned company that has been a specialist in refrigerants and air-cooling technology since 1874. It has also diversified into other industries such as automotive, aeronautics, semiconductors, optics, electronics and medical. 
The business committed to pursuing environmentally friendly practices a long time before others hopped on the bandwagon. Its cleaning products, for example, have been free from carcinogenic, mutagenic and reprotoxic ingredients for 15 years. 
Adapting to stay ahead
"For us, sustainability isn't something new," Frederic shares. "We see in the news every day how important it is, but for Dehon Group, it's a very old subject because of what happened 30 years ago. Since 2000, we've had a major focus on enhancing circularity and inventing chemicals that are kind to the environment. 
"What we really want to do is reduce consumption by focusing on nanotechnology, for example. We're not as big as some chemical companies, as we're a family business, so we concentrate on areas where we can add value, and an important way to do this is to reduce the amount of product used."
There are many ways Inventec is already achieving this, whether it's ultra-thin coating, more efficient cleaning processes or being able to calculate the amount of pollution caused by manufacturing a material so it's easier to work out ways to reduce it. The company is currently researching and developing radical new ways to clean and protect key electronic components and complex metal parts, extending their lifetime and saving its customers and their customers a fortune.
"It can all help reduce pollution, which is really the key to how we are going to be creative in the future. We have a dedicated innovation team that works outside the boundaries of general product development and, next year, we will have our own innovation centre," Frederic reveals. 
"And it's not just for France – we want to demonstrate the quality and impact of our products in all our subsidiaries. What motivates and drives me is that I'm in a very high-tech industry where we are always adapting to stay ahead."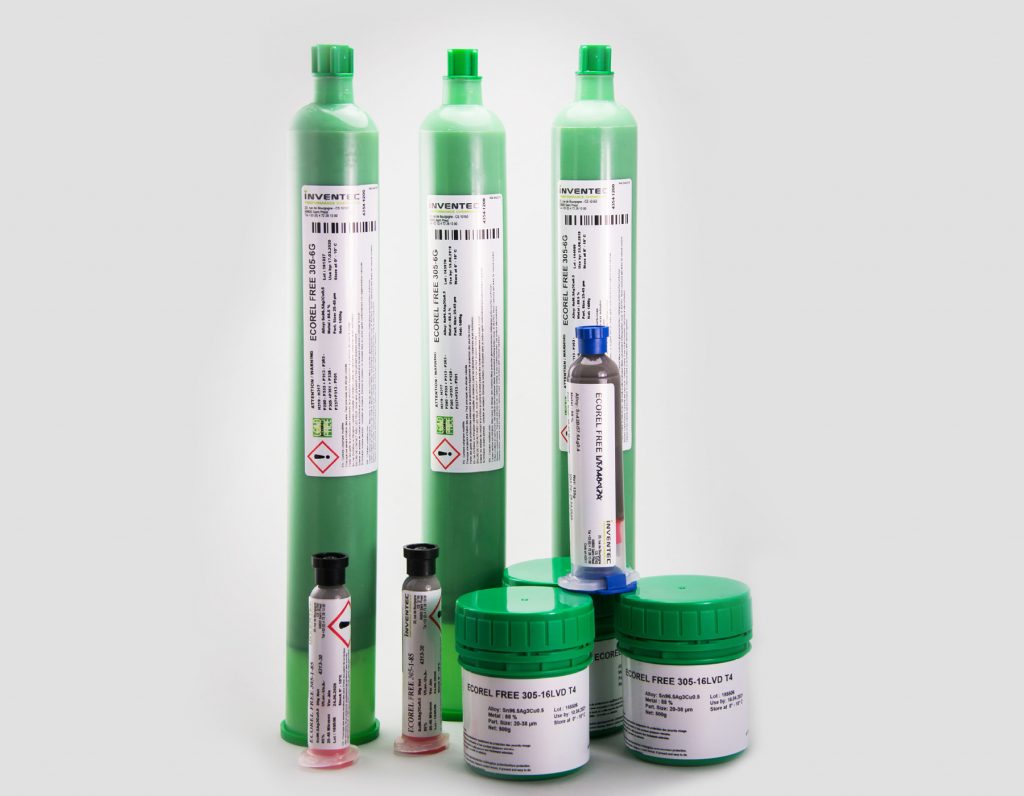 "We're not as big as some chemical companies, as we're a family business, so we concentrate on areas where we can add value."
Inventec formulates, manufactures and sells to multinational electronics companies including Flex, Jabil, Bosch, Airbus and Foxconn, and has manufacturing facilities in Mexico, the US, France, Switzerland, China and Malaysia. It also has strong relationships with semiconductor specialists such as STMicroelectronics and Infineon. 
Frederic says he is proud of how Inventec has pushed the boundaries to produce game-changing new products. "What impresses me most is the incredible technology that goes into our applications, and the extraordinary expertise of our people," he explains. "We develop products where you put two tiny grains on a printed circuit board, and they have to resist extreme and fluctuating temperatures along with exposure to humidity and other elements. Some of these devices that use our products are even blasted into space, so it's amazing to see what can be achieved. 
"And it's not only what we make, but how we do it. One of the things we're really good at is rethinking processes like cleaning, soldering and coating in a revolutionary way. This enables us to offer a total solution for our customers that is the most advanced in terms of performance, reliability and sustainability."
Pandemic slowdown
The advent of COVID-19, however, had a big impact, particularly among the firm's aerospace and automotive customers. "Aerospace, in particular, used to be very key for us as we're a supplier to Airbus, and since the pandemic, there has been a huge reduction. But we were saved by the new developments we're making for our medical customers, participating in the fight against the coronavirus," Frederic shares.
As interrupted trade routes led to raw material shortages, Frederic resisted pressure to overhaul the whole company like all those decades before. "We didn't change our strategy – it's still to grow the international business by being a one-stop shop for interconnection, cleaning and protection. But what did change was our attitude," he points out. "I would say maybe before COVID-19, we were a bit more relaxed, but now we're very much into embracing the uncertainty of things. 
"At the start, we were more like: 'So, this is happening again,' and I think a lot of our team, even me at one point, were complaining about how on Earth we were going to operate. But since early 2020, we've shifted our thinking to: 'OK, we really have to deal with what's on the table and adapt.'"
It meant taking a decisive stand and not deviating from the objectives that Frederic had set out. The move bore fruit almost immediately, and delivered growth in both the past two years, something that had seemed impossible midway through 2020. It's an impressive story, one bearing repetition in future years when anyone asks how the company came through its second existential crisis so spectacularly.
Keep it Clean
"One important recent breakthrough was in immersion cooling for semiconductors where the temperature of the servers for the major players of cloud computing and data centres is substantially reduced, thereby increasing efficiencies," Frederic says.
"We also acquired additional business to work on the nanotechnology of printed circuit boards. We can even do particle cleaning, so we can actually count on a PCB how many more particles there are. This technique has been used to clean COVID-19 respirators."
"Since 1997, 3M and Inventec have shared a vision and strategic commitment to high-tech chemistry and sustainable development. We're committed to meeting customers' specific needs by offering sustainable solutions in precision cleaning and focusing on innovation, performance, health and safety." – Felix von Zeppelin, Area Division Director, Electronics Materials Solutions Division, 3M EMEA Region