Sometimes one plus one equals two, but when it's one Fortune 500 company plus another, the result is far greater than the sum of its parts: it's a force to be reckoned with.
Such is the case with Wesco International. The global supply chain solutions powerhouse acquired Anixter International, a leading worldwide distributor of network and security solutions, in June 2020 against the backdrop of the COVID-19 pandemic.
And together, they form a Fortune 200 company, operating in more than 50 countries worldwide with a blue-chip customer base that includes more than half of global Fortune 500 companies.
"When we put the two companies together, we took the best from each, providing a foundation for us to be the leading, most comprehensive supply chain solutions provider to our customers around the world," CEO, President and Chair John Engel tells The CEO Magazine.
"Together, we established a new mission, a new vision and a harmonized set of values. Our mission is to build, connect, power and protect the world. And our vision is to be the best tech-enabled supply chain solutions provider across the globe, with an emphasis on being tech-enabled."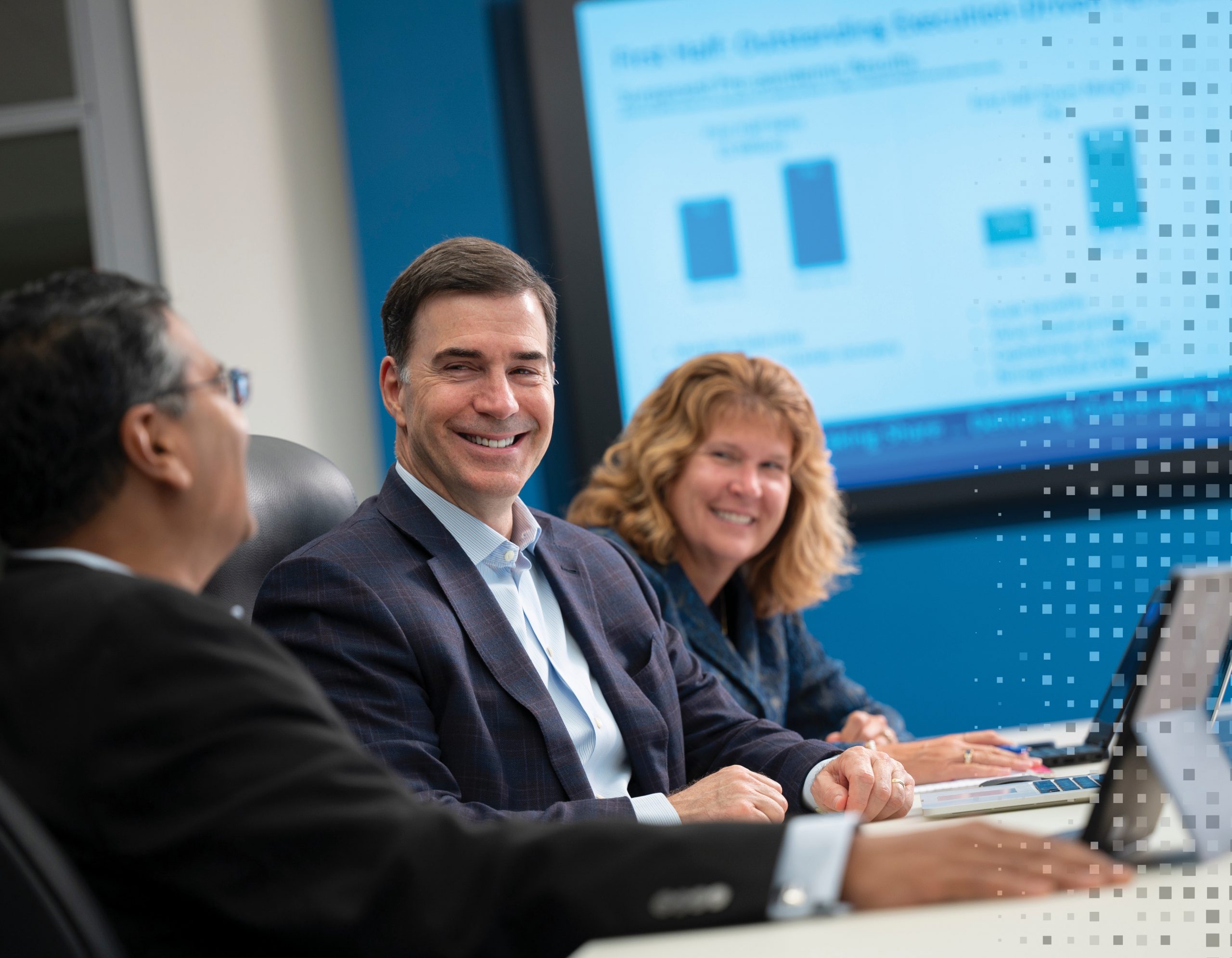 "Anixter was the largest, most transformative acquisition we've done so far."
Setting the Scene
Founded in 1922, Wesco was initially the distribution arm of the famed Westinghouse Electric Corporation, a supplier of electrical products and services. It became a separate private company after a leveraged buyout in 1994. "At the time of the LBO, the company had US$1.5 billion in sales, and was losing money," Engel shares. "Wesco went public in 1999, an IPO, and when I joined in 2004 as COO, we had about US$3 billion a year in sales."
Engel spent five years in that role before becoming CEO in 2009. "The year 2009 was a challenging time because it was the great global recession," he points out. "That's when the board made the decision to move forward and gave me the opportunity and the honor to lead the company as CEO."
Shortly thereafter, in 2011, Engel was appointed Chairman of the Board of Directors.
The board had keen foresight, choosing Engel to lead Wesco into a brighter future. "We've had a terrific run since then," he smiles. "Over my tenure, we've done more than 20 acquisitions. And, in 2019, we made some very strong statements about the future of business-to-business distribution."
As a B2B distributor, Wesco is a key part of the supply chain for its customers. Engel knew that digitalization was accelerating as a disrupter, presenting a huge opportunity for the industry. Of course, as time has proven, he was absolutely right. Digitalization has completely transformed retail distribution over the past two decades and now was moving to B2B distribution.
"I made two key statements to stakeholders at our annual Investor Day: first, that Wesco was committed to leading the digital transformation of our industry," Engel shares. "And second, that our part of the value chain was very fragmented and the bigs had to come together, which created quite a buzz."
While Engel certainly put himself out there, his subsequent actions paid off big time. Anixter had agreed to terms to sell the company to a private equity firm and was in the midst of a standard 'go-shop period', which allowed it to consider more lucrative buyout offers. Engel and his team pounced. "We went after Anixter aggressively," he says.
"The Anixter board understood the compelling strategic and financial rationale, and agreed for Wesco to acquire Anixter in January 2020. Anixter was the largest, most transformative acquisition we've done so far."
The deal closed on 22 June 2020 in the face of the pandemic. Yet, even with all of the challenges the world has come to know as 'the new normal', Wesco emerged stronger than ever as a premier, industry-leading global B2B distribution and supply chain solutions company.
Companies across the globe were merely keeping their heads above water and struggling to keep their customers. Wesco was positioning itself to do more and is thriving today, in a position to offer its customers more – more products, more services and more capabilities – to ensure their long-term success.
A Myopic Focus
While the acquisition has powerfully positioned Wesco for its future success, it wasn't without its challenges. Early on, the company had chosen to finance the acquisition with a combination of equity and debt.
However, shortly thereafter, its stock price "took a pretty big hit" thanks to the pandemic's arrival and the uncertainty it brought with it. Engel and his team had to act fast and decided to finance the acquisition solely with debt. Plans were adjusted and the pace was fast, but throughout all of the struggle, Engel emerged with lessons sure to last a lifetime.
"We were aggressive, but at the same time, we ensured complete alignment with our team, starting with the Wesco board of directors on down. We were committed to this transformational combination, and the real lesson was moving with speed and agility," he says.
Wesco had to become increasingly more agile. It had to move at speeds it had never moved at before. And it had to do all of that while continuing to serve its customers against the backdrop of the global pandemic. "With our spotlight on speed and agility, we completed the acquisition in five months — I truly believe that speed is a competitive weapon," Engel says.
With a pandemic that shows no signs it will let up any time soon, Engel believes that keeping the customer at the center of everything Wesco does is key to moving forward. "The one thing that truly allowed us to thrive through the challenges was our customer focus," he asserts.
"We're a distributor and a supply chain solutions company, so we sit right in the middle of the value chain between customers on one end and our supplier partners on the other. Our technical expertise is unrivaled. We partner with suppliers and then we collaborate with customers to learn their needs and create solutions specifically for them. So absolutely, the key ingredient has been our myopic focus on the customer."
Wesco has a saying that the greatest accomplishments in the company are the successes it achieves with its customers and their businesses. "It's something that drives us," Engel reveals. "We were considered an essential business throughout the pandemic, so we were able to stay open to serve our customers and we were an integral partner in their supply chain. We enabled them to run their businesses and their operations and achieve their goals."
Building A New Company
"Putting these two companies together; it's not just another acquisition story, we're actually building a completely new company. We're looking front to back across the business and taking a best-of-the-best approach and literally reengineering the entire enterprise," Engel explains.
Prior to completing the acquisition, Wesco put out its three-year integration targets. Now, halfway through that integration plan, it is exceeding those targets. "Our goal is to leverage our broader portfolio of products and services enabled by the merger to substantially outgrow the market and deliver margin expansion, leading to double-digit CAGR [Compound Annual Growth Rate] profit growth as well as very strong free cash flow generation," he says.
Wesco is also signaling change with new brand positioning unveiled within the month. The branding reflects transformational business capabilities and the greater value offered by the combined Wesco and Anixter. The new visual identity is fresh and indicative of a new era for the company.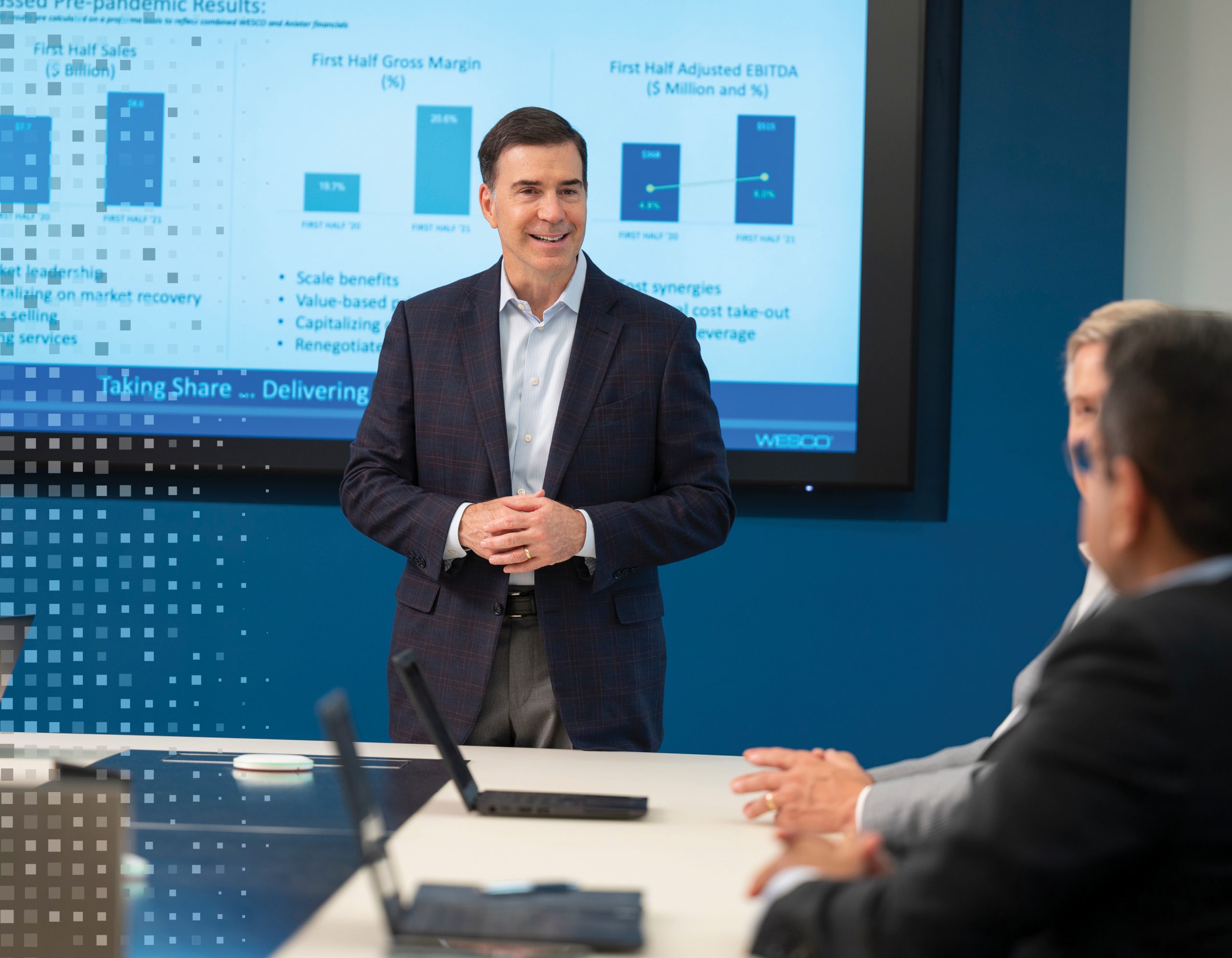 "With our spotlight on speed and agility, we completed the acquisition in five months — I truly believe that speed is a competitive weapon."
It's a transformation story of the ages. The new iteration of Wesco, Engel says, has an entirely new organizational structure and three new business segments that align with strong secular growth trends: Electrical and Electronic Solutions, Communication and Security Solutions, and Utility and Broadband Solutions that together offer a one-stop shop for customers' products, services and solutions needs.
Before COVID-19, there were a series of secular growth trends, particularly in electrification, connectivity solutions, automation, and green energy and sustainability, that have just accelerated and fortunately, they line up perfectly with Wesco's capabilities. "It's very exciting," Engel says.
"We see really exciting opportunities in secular growth. The pandemic has been an accelerant on these secular growth trends, and it's making permanent changes to businesses, and how we all live and work."
Both public and private investments are earmarked for projects like rural broadband infrastructure, resilience and modernization of the utility grids, expansion of data centers, the build-out of electric vehicle charging stations, deployment of automation and smart cities.
"Our dramatically increased scale and expanded portfolio put Wesco in a position to capitalize on these secular growth trends that will be foundational in the global economy in the years ahead," Engel adds. "So, we're lined up for really outstanding value creation delivery for all of our constituents. We're off to a great start."
Already, Engel says Wesco is five quarters post-close and delivering very strong results. "We are taking market share, outperforming the market," he grins. "We've raised our three-year integration targets twice already and have also raised our 2021 target outlook three times, after each of our quarterly earnings calls. We have positive momentum and the future is bright."
The Winning Equation
With a century of history behind it, Wesco is a top-tier global electrical, communications and utility distribution and supply chain solutions company, with sales of approximately US$18 billion a year, more than 150,000 customers, and 30,000 partnership suppliers. The company ships approximately 1.5 million different products in any given year and provides an extensive set of services to its customers. Yet it's the execution of Engel's brilliant futureproofing vision that will ensure the company keeps growing into the next century.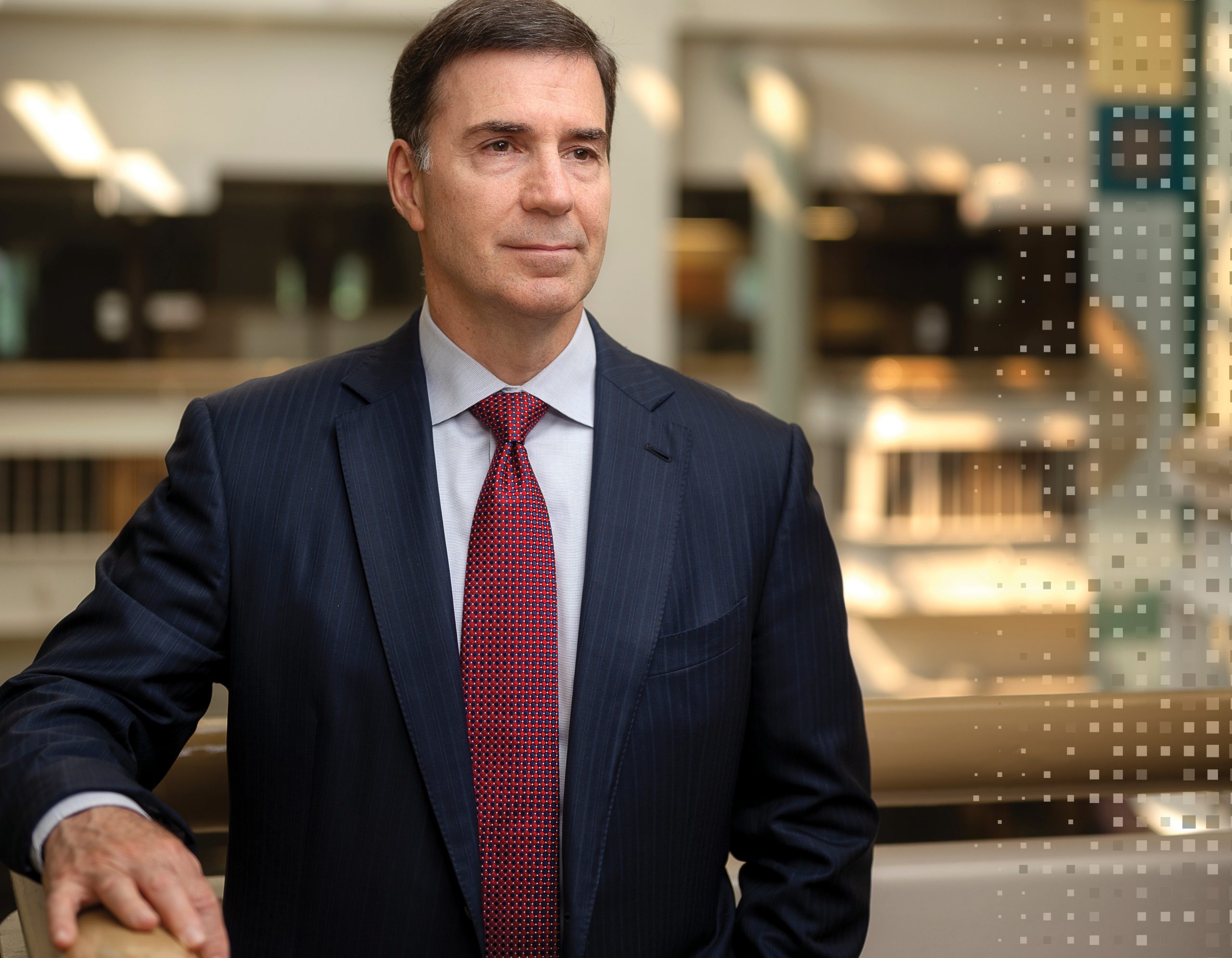 "Talent is my top priority. Attracting and developing talent and winning the war for talent is my commitment to the future of this company."
His impressive career reads like a who's who list of top US manufacturing firms – from his years in engineering, manufacturing and general management at GE, General Manager and Senior Vice President of Gateway, General Manager and Vice President of AlliedSignal, and Senior Vice President and Executive Vice President of PerkinElmer. And while he has undoubtedly helped Wesco achieve new heights, he believes it will take the hands of many to keep it soaring.
"Talent is my top priority. Attracting and developing talent and winning the war for talent is my commitment to the future of this company," he says.
"We're fast and agile with a collaborative, innovative team of talented folks. So, for someone who likes that type of operating pace and cadence, Wesco's an exciting place to be. We put a premium on developing talent and helping people achieve things they didn't even think were possible."
According to Engel, Wesco highly values inclusion and diversity, and has an aggressive set of programs to leverage the best value for customers. "When you look at the composition of our board, our senior management team, and across the organization, it's the diversity of experiences, backgrounds and capabilities that's central to our culture and our customer value proposition," he explains.
"We sell to more than half of the Fortune 500 companies directly. It requires diverse experiences, backgrounds and perspectives because we're interacting with incredibly diverse customers when you look at all the different market verticals we operate in. We're not in one industry, so an inclusive, team-oriented, collaborative environment is a very high priority for us. We work on nurturing that every day."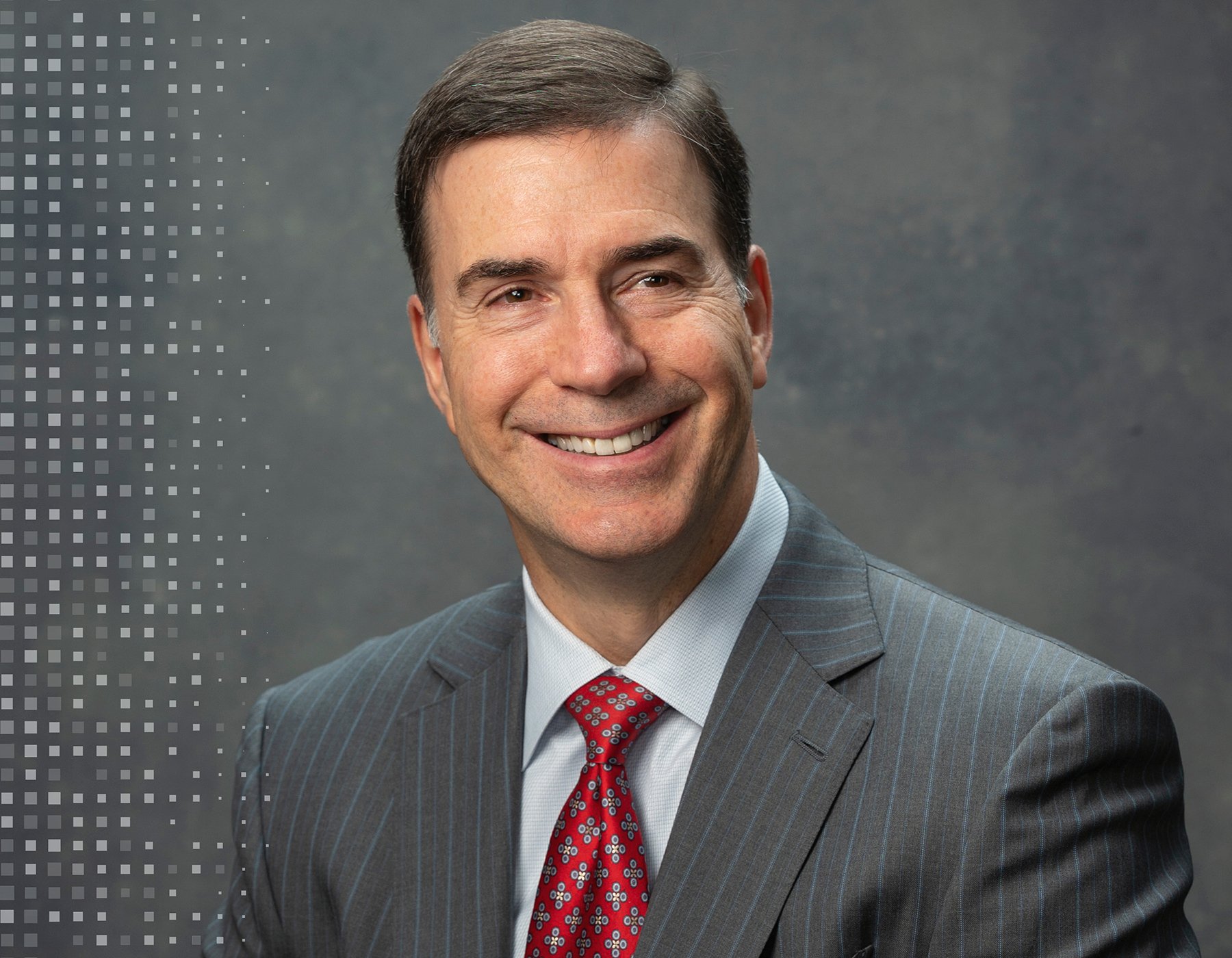 Next to its people, data is Wesco's greatest asset and a key competitive differentiator. "We are the demand creation engine and the front end of the new product development process for our supplier partners," Engel explains. "We hold unique customer data and are unmatched in capability in that regard.
"Our secret sauce is the ability to unlock the power of that big data and use it to provide insights for our suppliers and develop even more effective and efficient solutions for our customers. As we digitally transform our company, our ability to unlock that power grows exponentially.
"Here, one plus one is equal to three plus. In putting these two companies together, we have transformed Wesco. And we intend to digitally transform our part of the value chain and the entire B2B industry. This is really a story of market leadership and the value we can create for all of our stakeholders."
"We appreciate the strong relationship we have with Wesco International. Our partnership has allowed Eaton to deliver outstanding service to our shared customers for decades and we look forward to our continued collaboration." – Craig Arnold, Chair and CEO, Eaton
"Our partnership with Wesco International creates value for our customers through the collaboration we provide during the project life cycle, from planning and design to delivery, deployment, maintenance and operation of Wesco's infrastructure." – Dennis Renaud, President and CEO, Panduit