Experience can shine like military regalia, but it can also shroud like the deepest fog. On paper, Fata Yunus spent just five years with Indonesia's national oil and gas company, Pertamina, and only one year with drilling corporation Pertamina Drilling Services.
It's an impressive series of roles too, first as Head of Well Construction and now as Director of Operations, but his short tenure belies the true extent of Yunus's grounding in the field.
Dig a little deeper and you'll find an impressive depth of practical experience that began off the coast of Balikpapan almost three decades ago.
"While it looks like a drastic change in career to an outsider, to me I'm still doing what I know."
"I've been consistent throughout my career as a driller," Yunus tells The CEO Magazine. "I've supervised rig sites, been a drilling engineer and made my way up to Vice President of Drilling and Completion, but most of my time on the ground was with TotalEnergies, which pulled out of Indonesia in 2017."
That year, Pertamina assumed TotalEnergies' sites and assets, including its people. Yunus was seen as a star player, and his skills and know-how were immediately put to use in Pertamina's well construction operations.
"So while it looks like a drastic change in career to an outsider, to me I'm still doing what I know," he says.
Growing Together
Yunus's knowledge has proven a winner for Pertamina as it continues its journey to become a multinational player in the industry. His time at TotalEnergies, itself a multinational, has helped Pertamina evolve beyond its state-owned origins.
"My background is a mix of onshore and offshore drilling, but when I joined Pertamina, most of its activity was on land," he says. "That's changed as Pertamina has made several indirect acquisitions and expanded its asset portfolio; Chevron, for example, has become Pertamina in Sumatra."
But before that global ascension can happen, Pertamina is dedicated to looking after its Indonesian operations.
"We're expanding on land and at sea, which will give us a firm foothold for whatever's next," he says.
The takeover meant an expansion for Yunus as well. Originally tasked with overseeing the former TotalEnergies sites, his promotion to Director of Operations for Pertamina meant his remit grew to cover the entire country, from Papua in the east to Sabang in the west.
"For an oil company to produce, you have to drill new wells and grow the existing ones," he says. "Otherwise production will naturally drop off. So new wells were my domain until the beginning of 2022, when I became Director of Operations."
This makes Yunus responsible not just for Pertamina, but the many stakeholders the company relies on to get the job done.
"We work together with the owners of the fields," he says. "They give us the program and we do the operation. Our assets are simply the rigs, so we team up with SLB, Halliburton, Baker Hughes, Weatherford and other multinational service providers for directional drilling, cementing and width."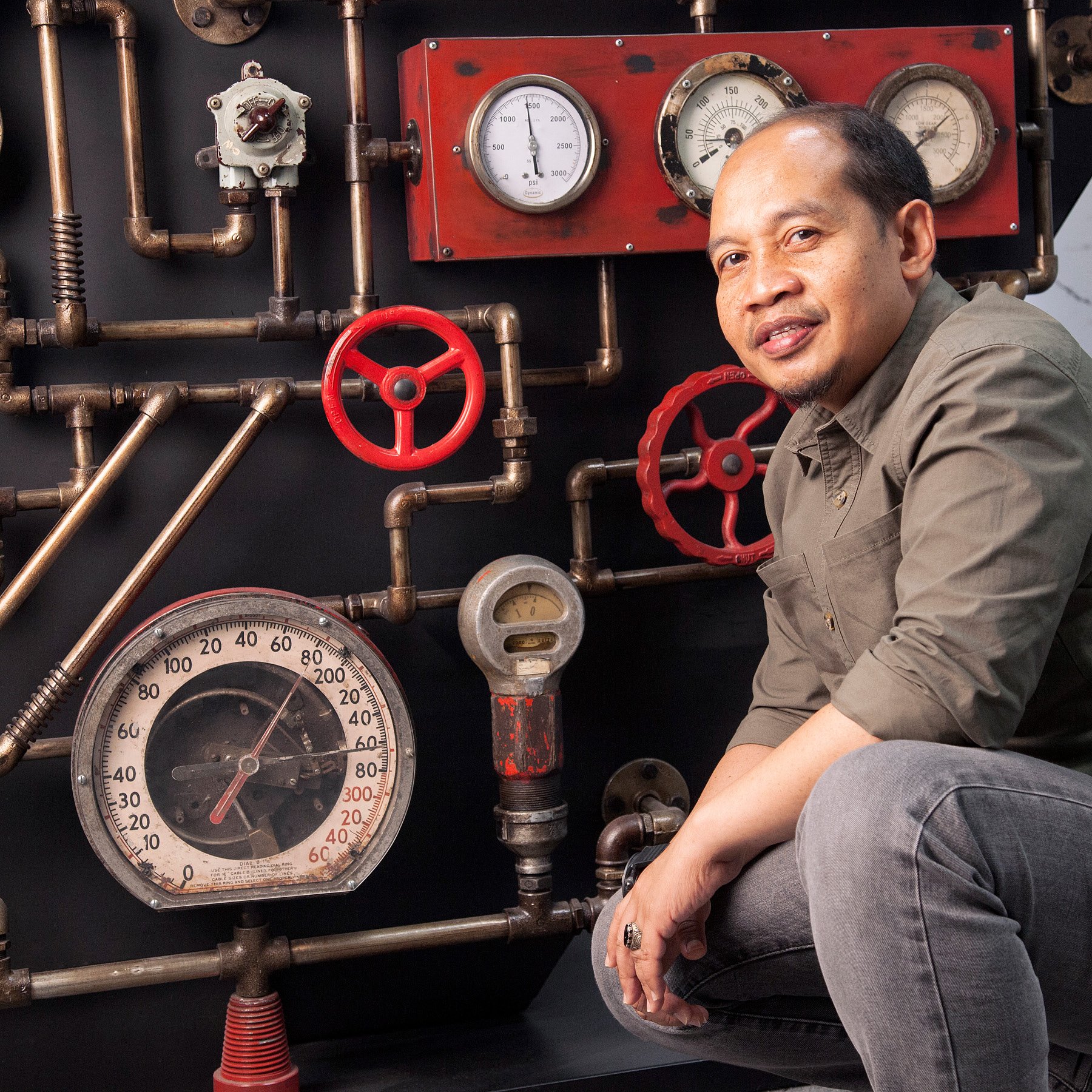 "We are working to become a fully integrated project provider."
And it's here where Pertamina has found inspiration and aspiration.
"We are working to become a fully integrated project provider," Yunus says. "So designing the well, procuring the equipment, contracting partners and service companies, and then managing and executing the project and drilling the well until we deliver."
Pertamina has operated as a service company or drilling contractor in the past, so it has a core competency as a project manager.
"Right now we oversee operations from A to Z until the well is finished," Yunus says. "We provide the rig and all related services to construct the well. We could handle a more complex method of business quite easily."
Overcoming Hurdles
Yunus sees two hurdles in Pertamina's path, but he is confident both can easily be cleared.
"First, there would need to be significant investment in hardware, and we'd need to increase the number of specialists in our team," he says. "We're already upskilling our people to that end at our IDTC, the Indonesian Drilling Training Center, and the more companies we acquire, the more equipment we have."
Pertamina also hires graduates straight into its various silos to start their personal development as soon as possible.
"After six months they have a solid understanding of drilling and the opportunity to become a supervisor, an engineer or a designer," he says. "Providing these pathways is our responsibility, and we take it seriously."
This blend of organic and self-assisted growth is what Yunus hopes will transform Pertamina from a drilling contractor to integrated services company.
---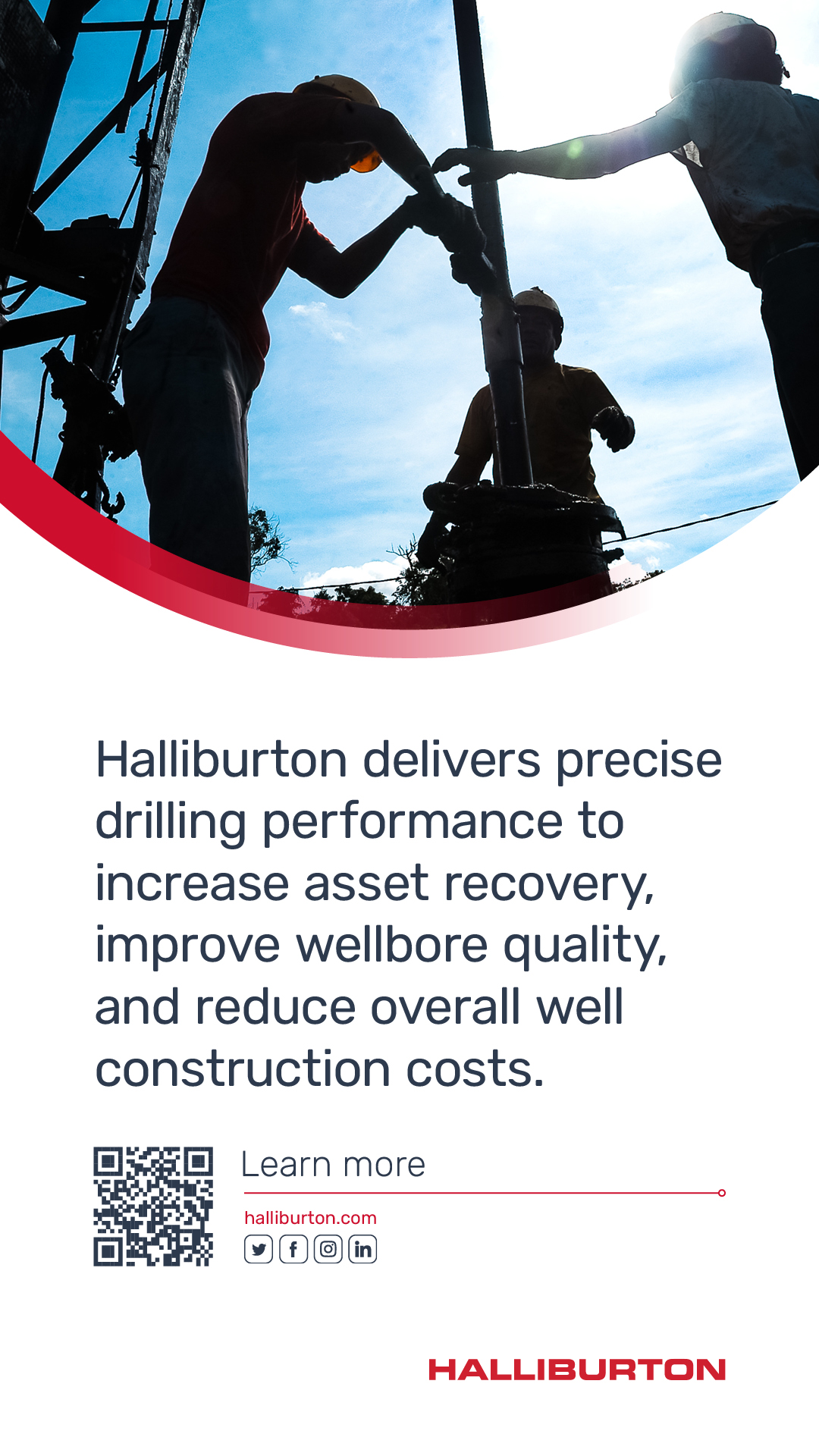 "Halliburton and Pertamina Drilling Services have worked together to deliver strong value to our customers. Pertamina's commitment to operate safely and deliver integrated drilling solutions that maximize asset value provides a solid foundation for these efforts." – Harry Lopez, Senior Area Manager, Indonesia, Halliburton
---
Advertisement
"Growth means we increase our clients' confidence in our capability," he says. "It also means we can help increase Indonesia's total oil and gas production, which the industry as a whole ultimately wants to expand by 40 or 50 percent. It will only happen if all the actors in the sector work together."
To reach that figure, Yunus says Pertamina has some work to do.
"We'd need to drill a minimum of 1,000 wells in a year," he claims. "In 2022, we drilled around 800 wells; in 2021, 600 wells. So we're ramping up significantly as it is, but as a national company we're responsible for 70 percent of the oil and gas activity in Indonesia. We play a big role, which is why drilling is our focus right now."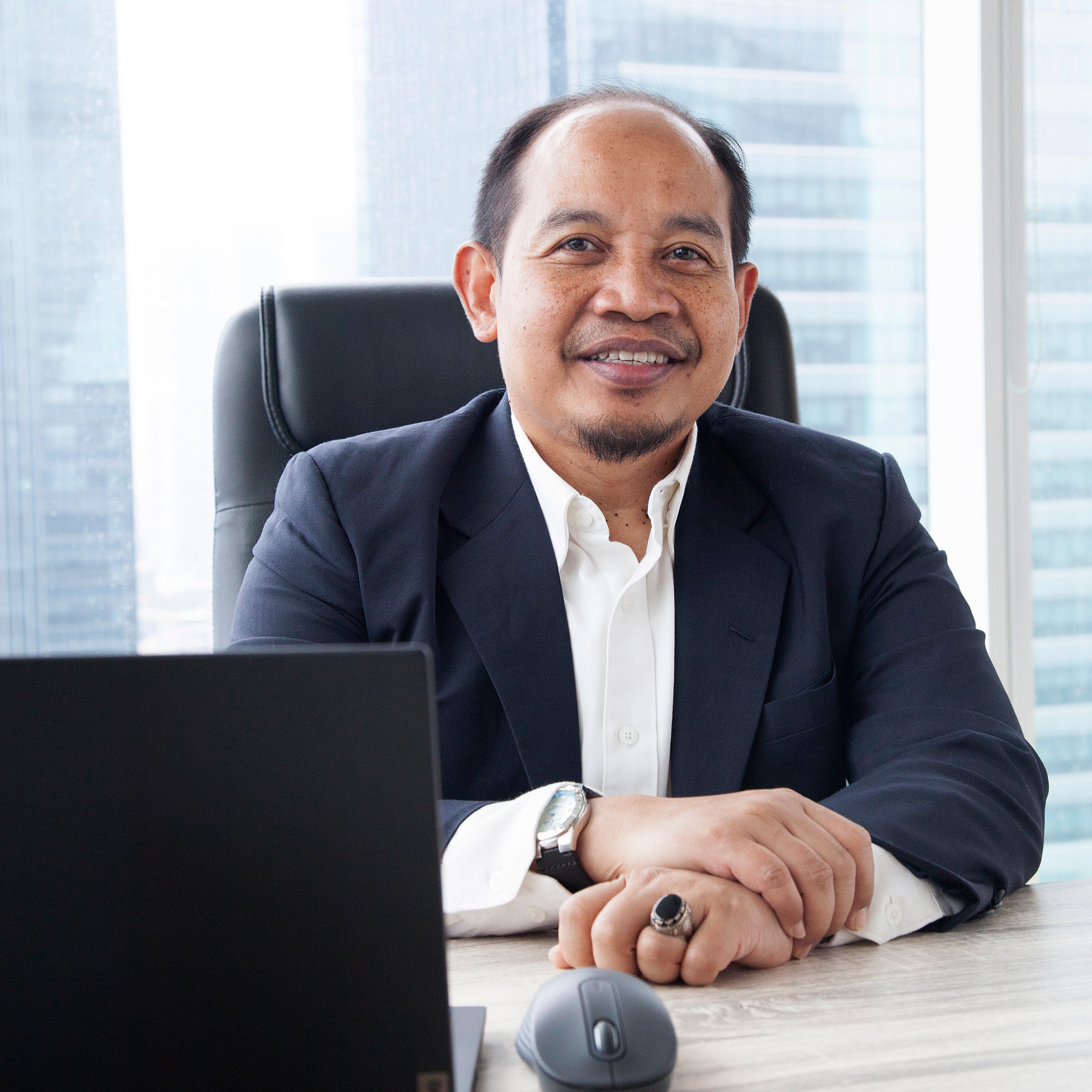 "I came away from the whole experience knowing that whatever challenge we face, we can overcome and be stronger for it."
So focused is Pertamina on drilling that even a global pandemic wasn't able to stall its progress.
"Drillers have to be available to work 24/7," Yunus says. "When you're working that much, with 47 rigs, for instance, problems are almost a constant. We didn't need the COVID-19 pandemic to be one of them, so we introduced very tight, very stringent procedures at our sites to make sure it never entered the system."
The pandemic also offered the company's staff a chance to rethink their methods of working.
"We found we could manage the work–life balance better than before, we could work from home without any loss of quality or productivity," Yunus says. "I came away from the whole experience knowing that whatever challenge we face, we can overcome and be stronger for it."
Yunus's Leadership Style
If there is a constant throughout Yunus's career, it is operational excellence. His high standards have maintained their integrity from TotalEnergies to Pertamina, and are passed down to the staff under his jurisdiction today.
"When we talk about operational excellence, it's a given that that includes improvement," he says. "Learn from a mistake and you can avoid it happening again; learn from a win and you can repeat it over and over."
Communication and upskilling are also essential elements of Yunus's leadership.
"People must know the job they're hired to do," he says. "If they do, we can avoid future problems. That's why we have the IDTC and the six-month training schedule. It gives people time to calibrate their competency, and ultimately it reveals the managers, the vice presidents."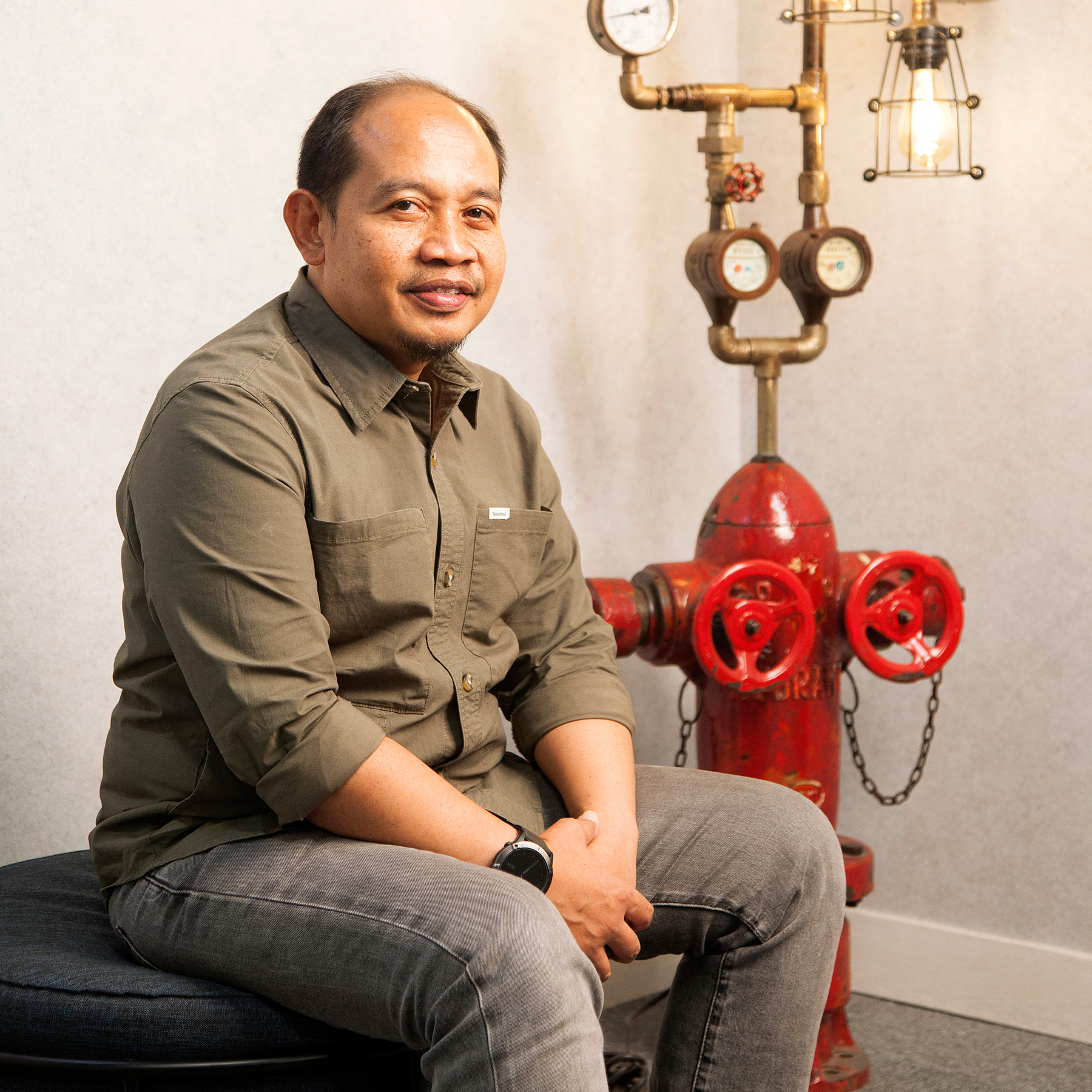 "Learn from a mistake and you can avoid it happening again; learn from a win and you can repeat it over and over."
Another pillar of his management style is directness. "My slogan this year is: 'do it, and do it well'," he says. "Nothing groundbreaking, but what else do you need?"
And then there's the technology, which is a variable Yunus would like greater control over.
"The improvement method should be systematically applied to result in the best practices every time, so we're always searching for the newest technology that can help make jobs more efficient and economical," he says. "Drilling is all about time. Drilling faster means drilling cheaper, but doing it cheaper shouldn't compromise on safety, which we never do."
An Attractive Partner
It's this accumulation of talent and expertise that makes Pertamina a standout in the industry. "Most drilling companies only have drilling rig services, or they have cementing services, but rarely do they have well-integrated construction services," Yunus says.
"We can go further, and that's what sets us apart."
Pertamina's exceptional standing in the industry has also made it attractive to partners and suppliers. These relationships help Pertamina maintain its equipment, which needs a significant amount of care.
"To take the proper care of our machines we need spare parts vendors and maintenance experts on our side," Yunus says. "Services, too; we don't yet do well testing, so we must work with a partner or a contractor to perform such a specialized task."
---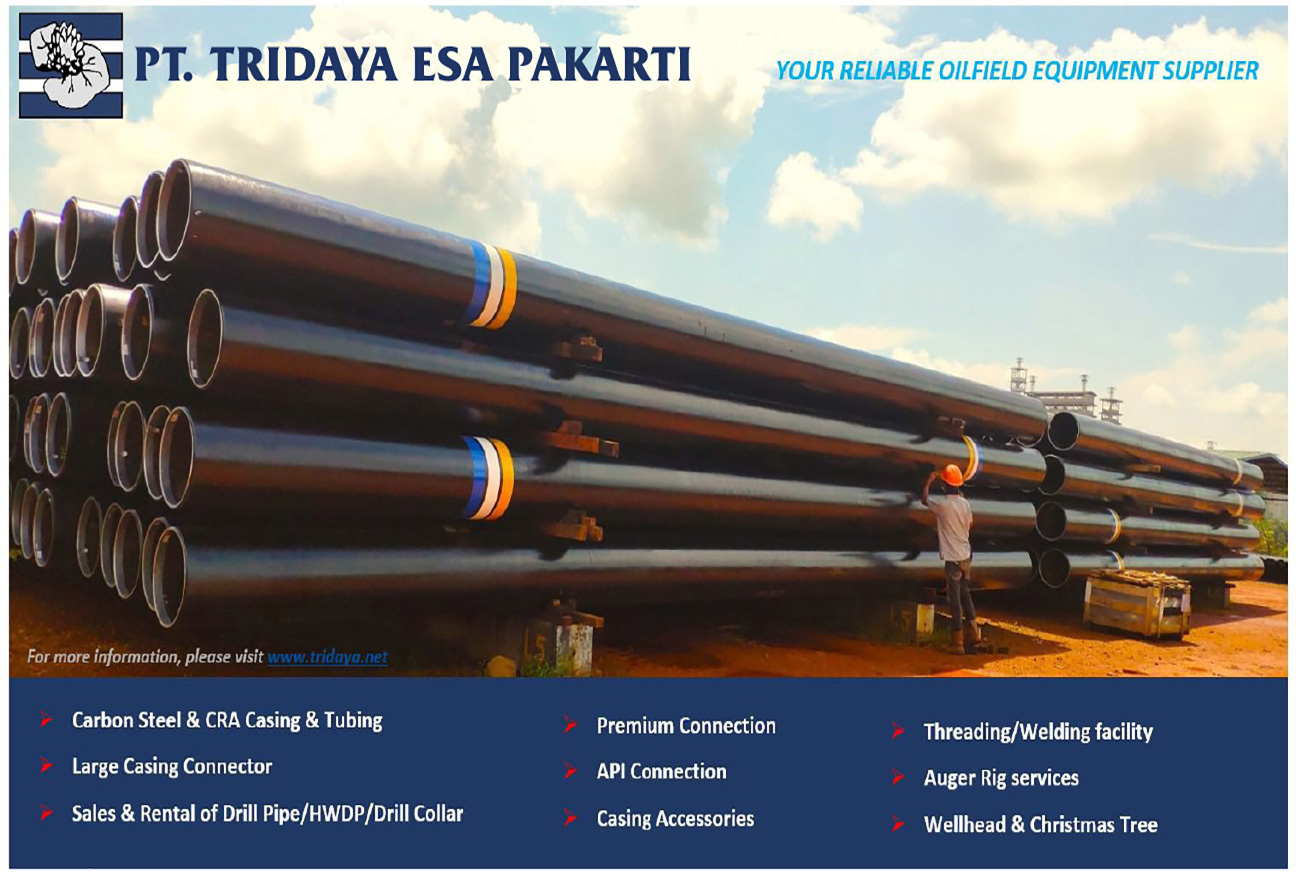 "It's been a good and interesting experience working with Pertamina Drilling Services – a kind of collaborative partnership that feels supportive while still being dynamic. They will sit down with us to discuss a problem and come up with a solution together." – Iwan Ismail, President Director, PT Tridaya Esa Pakarti
---
Advertisement
Pertamina's list of contractors and partners numbers more than 400 with a mix of local and international firms. "They not only support operations but safety," he says. "We couldn't do what we do without them. They're integral, so we treat them like our own people."
These partners are also required to partake in regular safety quality meetings on Pertamina sites. "We talk about deliverables and expectations, they discuss improvement or innovation proposals," he says. "It's important we're all on the same page, especially when it comes to safety."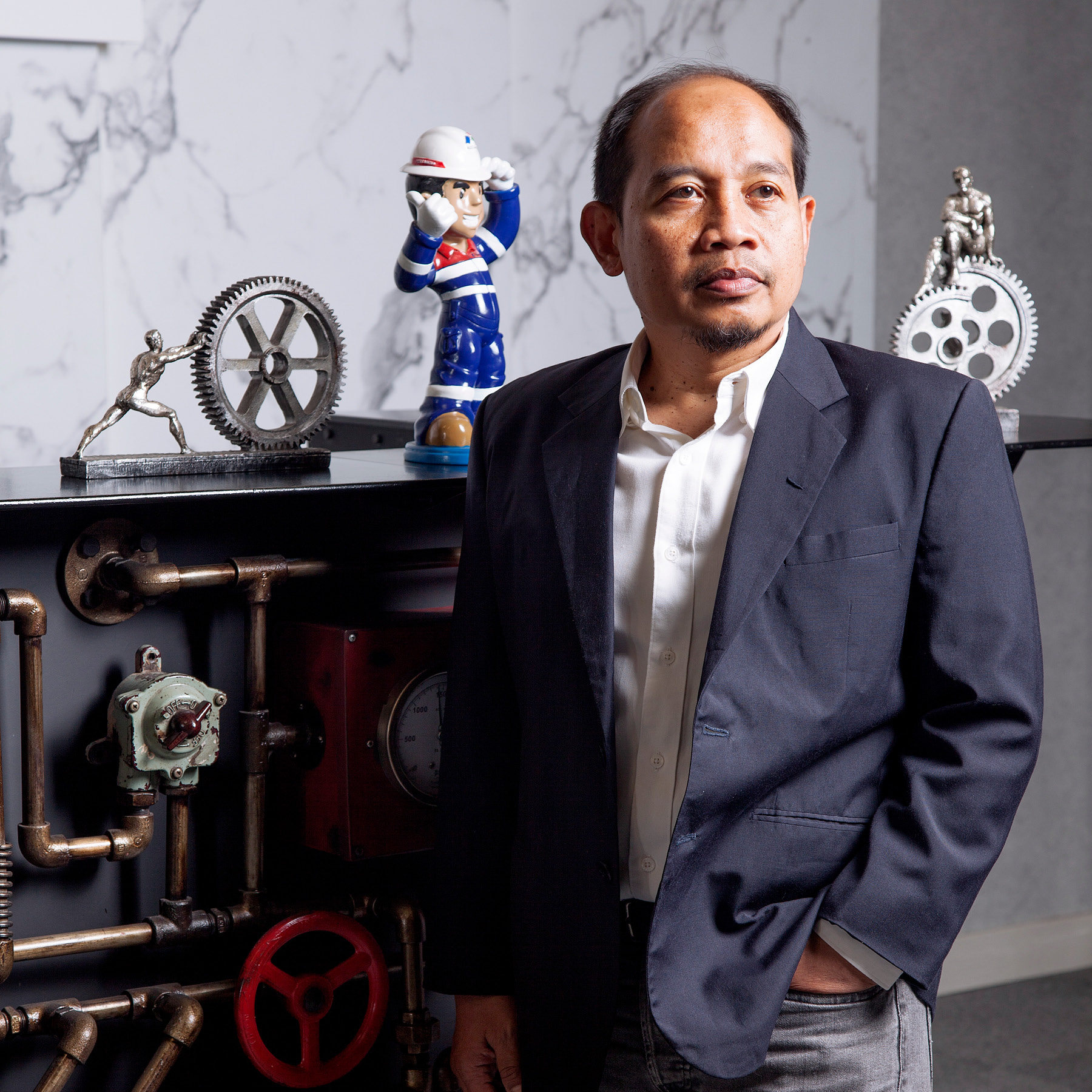 "As a national company, we have to look after ourselves and the country."
Being state-owned means Pertamina Drilling represents Indonesia wherever it breaks ground. It's a state of being that brings with it very specific responsibilities and duties, but Yunus says it's more of a privilege.
"When we find local operators not at our level, we will – from time to time – give them an opportunity to enter our operation and participate," he says. "We develop them until they meet the industry standard. As a national company, we have to look after ourselves and the country."
It's a role that requires every ounce of Yunus's considerable work ethic and skill set. "Making sure all of Pertamina's operations go smoothly is, frankly, quite heavy," he says. "Simply put, I must deliver."