There is a theme infused within the work of automotive engineering firm thyssenkrupp Bilstein of America: togetherness. For starters, there was the merger of two German steel giants, Thyssen AG and Krupp, in 1999. Then there was thyssenkrupp's acquisition of another German company, shock absorber specialist Bilstein, which became a subsidiary in 2005. Today, Bilstein plays a crucial role as a business unit of thyssenkrupp's Automotive Technology division.
And of course, there's also the close alignment of German and American sensibilities at thyssenkrupp Bilstein of America itself. With German-born Fabian Schmahl as its President and CEO since 2008, the company's North American division has become renowned as a strong brand with a rich heritage. It's also a shining example of the kind of togetherness inherent in the thyssenkrupp model.
"We focused on people, processes and product first."
"Bilstein enjoys an unmatched combination of engineering, technology, racing history and heritage," Fabian says. "When I joined the company, Bilstein already had a great global presence, but it was splintered into German, Japanese and US original equipment manufacturers (OEMs)."
To Fabian, the most obvious opportunity was global alignment. "We focused on people, processes and product first," he says. "Then we drove a global alignment agenda with our existing customers, and built relationships with potential customers in new and existing markets."
The move was, he says, a tremendous success. "Although a little bit overwhelming," he adds. "But I really think one of the key contributors to that success was the collaboration at an international level. Yes, our customers are global, but if you really want to succeed, figure out a way to share your resources globally."
Whether that's engineering, manufacturing or even the supply chain, Fabian says it doesn't matter if the good ideas come from Germany or the US or anywhere else. "You have to put your pride aside a bit and really try to align. Too many companies try to gate keep their secrets."
The automotive world is about as diverse as it gets, so to be a top player, Fabian says it's important to embrace the idea of trading secrets within the company. "And, if you find non-competitive environments, outside the company is where you often find the best ideas."
With an open mind and open arms, thyssenkrupp Bilstein of America has created unique, effective and highly engineered shock absorbers across four locations, which includes its sole US production facility in Hamilton, Ohio.
Over the last three years, Bilstein's North American division has created the Black Hawk e2 suspension system, specifically designed for off-road driving and currently featured on the rugged RAM TRX 4×4 truck. According to Fabian, it's a match made in heaven. "It's an incredible vehicle, iconic and market-leading."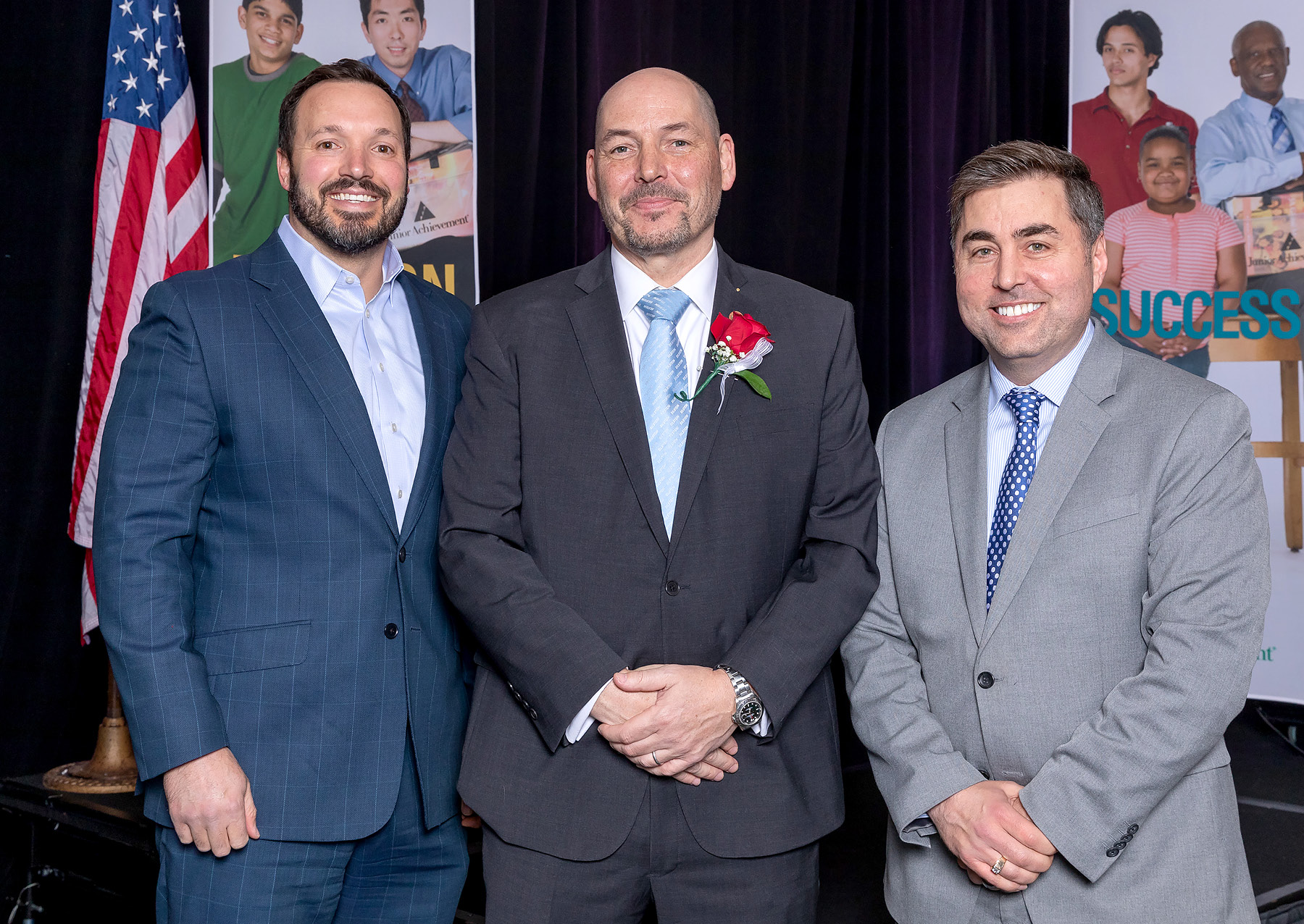 "If you really want to succeed, figure out a way to share your resources globally."
It's a similar story for Bilstein's position-sensitive End Stop Control Valve, which is included in Ford's Bronco SUV. "It's new-to-market technology with very high customer focus, and that's the kind of technology we'll continue to develop. If I look at growth, that's how it'll happen: by continuing to build on our previous success."
It's a strategy that echoes an aspect of the Bilstein way of doing business Fabian believes isn't widely known. "We have a unique ability to leverage synergy," he says. "It's something maybe not everybody knows about us. We obviously have a big foothold in the OEM business, but also a very strong aftermarket and the military business as our third leg."
Where RAM and Ford vehicles are well supported by Bilstein's suspension technology, military vehicles such as the Joint Light Tactical Vehicle are even better served. "That's the ultimate off-road vehicle," Fabian says. "And what we're able to do is develop products for all three unique markets. These are products that share synergies, support growth in all areas and create true market-leading customer value, because it's customer value that really drives the business forward."
There is, however, the matter of electrification; an elephant not just in the room but in the entire industry, straddling the worlds of customer value and technological advancement. Not one to be caught short, Fabian says Bilstein is already on the case. "Bilstein has already solidified itself as a premium suspension provider in the electric vehicle (EV) segment, where we've been active for over 10 years," he says. "We have long-term relationships with EV market leaders, and we're working very closely with traditional OEMs who are now transitioning into EV platforms."
In fact, one particular difference between traditional fossil fuel-powered vehicles and EVs falls perfectly within Bilstein's remit: "When you look at EVs, their weight is significantly higher compared to a traditional internal combustion engine-powered vehicle, mainly because of the battery weight," Fabian says. "That makes for a higher demand for increased damping loads. We continue to develop platform solutions for our customers which can be used in everything from a regular sedan all the way up to a 12,000-pound off-road truck, and everything in between."
None of this technology would be possible without a strong and effective operational side to the business. "One of the key elements is to focus on your employees," Fabian says. "They're your most important modern stakeholders, and you need to take care of them."
It was a challenge exacerbated by the COVID-19 pandemic, which took an already severe labor shortage into dire places. True to form, Bilstein found a solution in technology. "Four or five years ago, we began to invest heavily in automation, but in an innovative way via Industry 4.0 developments," he says. "It turned out to be a great help during the pandemic because we could bring people and machines closer together, working in one space."
While artificial intelligence and robotics greatly enhanced the abilities of Bilstein's production facility, Fabian says the decision-making abilities of his employees made all the difference. "The machines were doing the tiresome, autonomous work, which freed the employees up to improve productivity and carry out quality checks."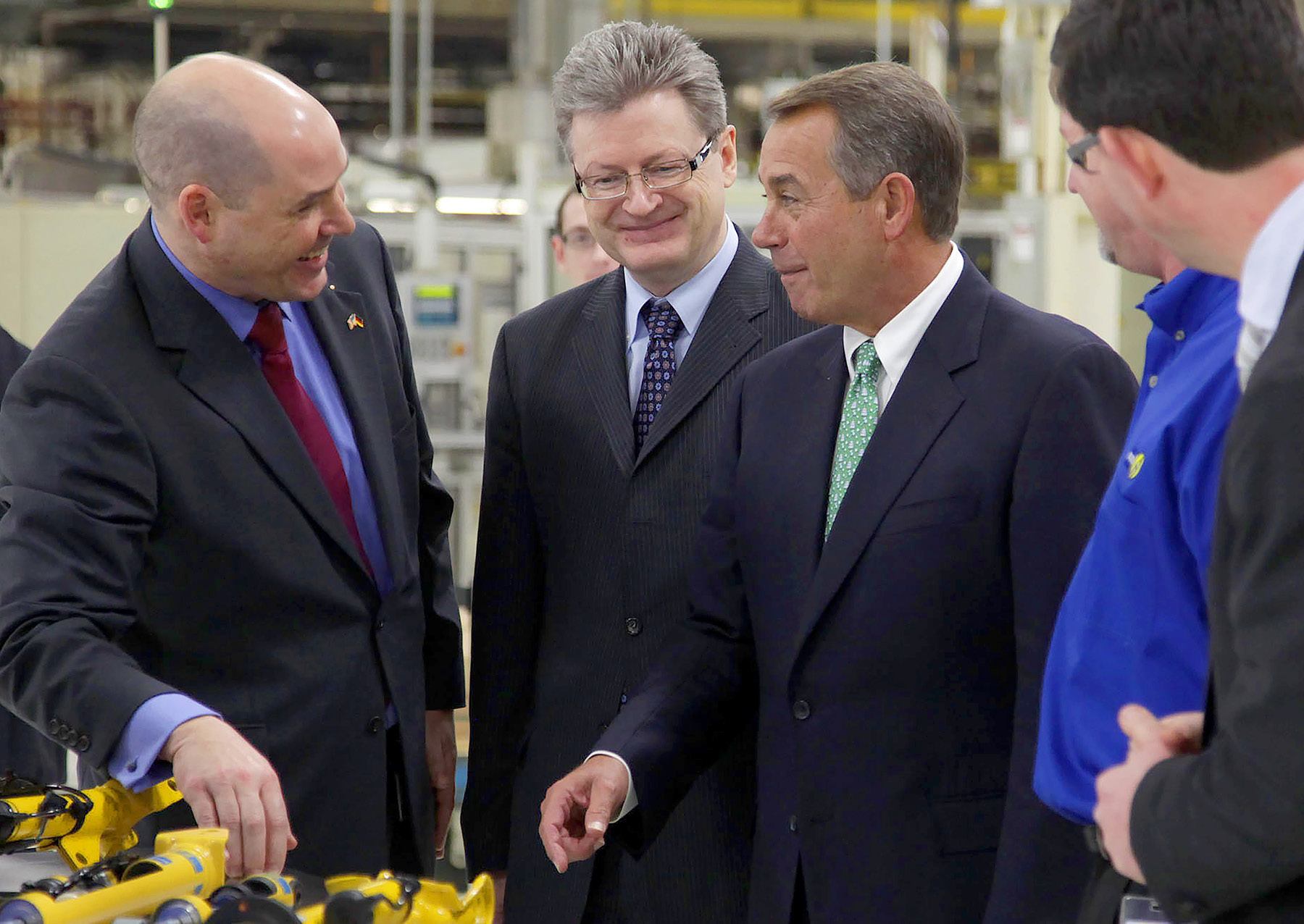 "If something isn't win–win, it's usually not sustainable."
This in turn freed Fabian up to get on with running a multinational business, a role to which he applies his own brand of leadership. "You can't touch greatness without flirting with danger," he says of his management style. "You have to recognize that whatever you do, there's going to be risk. So how do you determine success from failure? You have to constantly innovate, live to your values and, on a global scale, constantly push the envelope."
He's also a big proponent of creating mutually beneficial scenarios for every stakeholder. "If something isn't win–win, it's usually not sustainable."
Communication, says Fabian, is the way to achieve this outcome. "You meet with suppliers, you sit down and really listen to them, to their needs, and determine how you can support them," he explains. "We create equal partnerships with our suppliers as well as our customers."
While Fabian believes there's no one silver bullet that sums up Bilstein's formula for success, adaptability and consistency both rank highly. "We've been growing consistently and tremendously in all areas for 10 years now, and given we're at a turning point in the industry, that's something."
Ultimately, Bilstein's effective technology has dictated its success thus far and has set the stage for future growth. In that way, Fabian says he likes that technology to do the talking. "Whether you corner like an emergency vehicle, ride like an S-class or fly like a TRX truck, Bilstein has a world-class solution."