Sustainability and saving the planet are moving ever higher up everyone's agenda and the concepts and discussions around these issues are constantly evolving.
As the go-to for business leaders, LinkedIn is the place to read about the latest projects and ideas on tackling climate change from the sustainability champions who encourage their readers to action. Here's our pick of the most important voices to follow.
---

THE AMERICAS

---

Christiana Figueres – Co-Founder, Global Optimism
To really consolidate why we all need to do better when it comes to the climate crisis, Figueres' posts give food for thought and incite a passion to change.
Figueres is an internationally recognized leader on climate action. As Executive Secretary of the United Nations Framework Convention on Climate Change, she steered the global diplomatic effort that culminated in the 2015 Paris Agreement. Her weekly podcast Outrage + Optimism is a thought-provoking must-listen and she is also co-author of the book The Future We Choose: Surviving the Climate Crisis.
Figueres is a member of the B Team, a global collective of business and civil society leaders driving a better way of doing business for people and planet, and is also the Chair of The Earthshot Prize Foundation, which works to find and grow solutions that will repair our planet.
"If we do not address climate change in a timely manner, it does not really matter what we do on human rights, on education or on health, because destruction on the planet will be so severe, everything else will fall by the wayside," she said in an interview with The New Statesman.

Mindy Lubber – CEO and President, Ceres
With more than 20 years at the helm of Ceres, an influential sustainability not-for-profit organization, Lubber has seen the sustainability landscape shift as the organization and its influential networks have grown significantly.
"Ceres is supporting capital market leaders in achieving commitments to get to net zero emissions by 2040, with an emphasis on halving emissions by 2030," she told Environmental Finance. "We are on this journey with capital market leaders worldwide to achieve this ambition and secure a better future for decades to come."
Lubber received the United Nations Champions of the Earth Entrepreneurial Vision award in 2020 and has been recognized by the United Nations and the Foundation for Social Change as one of the World's Top Leaders of Change. Her posts are thought-provoking and solutions-orientated and provide up-to-date data to help drive policy change within organizations.

Pratik Raval – Partner & Head of ESG, Sustainability and Climate Advisory, Tata Consultancy Services
Raval has a strong history in leveraging ESG and sustainability for product and service innovation and business transformation in companies such as Tata Consultancy Services and American Express. His work as a corporate climate solutions leader is well recognized and he also lectures at universities to help create the changemakers of the future.
Catch his thoughts on some of the many podcasts he guests on (posted on his LinkedIn feed) to keep up to date with policies, new data findings and navigating resources within the ESG and sustainability space.

Kate Brandt – CSO, Google
Brandt is tasked with leading sustainability across the worldwide operations of Google, as well as its products and supply chains. Partnering with them all, she ensures any opportunity to advance sustainability is taken and that circular economy initiatives, environmental drives and climate change insights are supported.
"At Google, we're dedicated to helping one billion people make more sustainable choices in their daily lives," she said in a LinkedIn post. "Small actions at scale can lead to big impact, like finding the most eco-friendly way to work, saving energy at home and buying pre-owned products."
Brandt also serves on the boards of EVgo, BSR, Restor and the Corporate Eco Forum, and regularly posts on projects within Google, using its tech for good and highlighting key insights from other thought leaders in sustainability.

Sophia Leonora Mendelsohn – CSO and Global Head of ESG, Cognizant
A true futurist, Mendelsohn is helping businesses profit without compromising ESG principles, using business models that fulfill all criteria and are viable for a low-carbon, circular economy in the long-term.
"Engaging and training employees in sustainability is not a trend – it's a fundamental building block," she said on LinkedIn.
With over a decade of influence in ESG, she helped shape JetBlue Airways – and, in fact, the global aviation industry as a whole – respond to the climate crisis. Mendelsohn also designed and taught the first ESG program at Harvard Extension School and has won awards for climate leadership.

Carlos Eduardo Marques – ESG Analyst, NINT
There are plenty of startups with a commitment to saving the planet and slowing climate change, but these need investment in order to grow and do their good work. In his role as ESG Analyst at NINT, Marques works with the Investors for the Climate initiative, engaging and developing investors in the climate agenda and developing taxonomies and frameworks for the Brazilian government.
With a solid background in sustainable finance working on analyzing companies and projects within national and international ESG parameters, Marques provides easy-to-understand posts on strategies, opportunities and why CEOs need to make climate change part of their agenda. He also founded the voluntary organization Ambiafro, which "aims to bring social impact to society".
---

EUROPE, MIDDLE EAST AND AFRICA

---

Mohamed Jameel Al Ramahi – CEO, Masdar
Since Al Ramahi joined Masdar in 2008, the global clean energy powerhouse – now active in over 40 countries – has gone from strength to strength.
In 2016, he became CEO and has led Masdar to becoming one of the fastest-growing renewable energy companies in the world. It now has a combined global project portfolio of 15 gigawatts of clean energy capacity and investments valued at more than US$20 billion.
The global reach of the company also reflects Al Ramahi's passion for facilitating strong international co-operation in the fields of business and sustainability. He is active in many groups, including the Sustainable Markets Initiative Taskforce for Energy Transition.
"Globally, everybody is trying a lot and yes there has been a lot of positive changes, but are we doing enough? Definitely, I would say we should do even more," he told Arabian Business.
---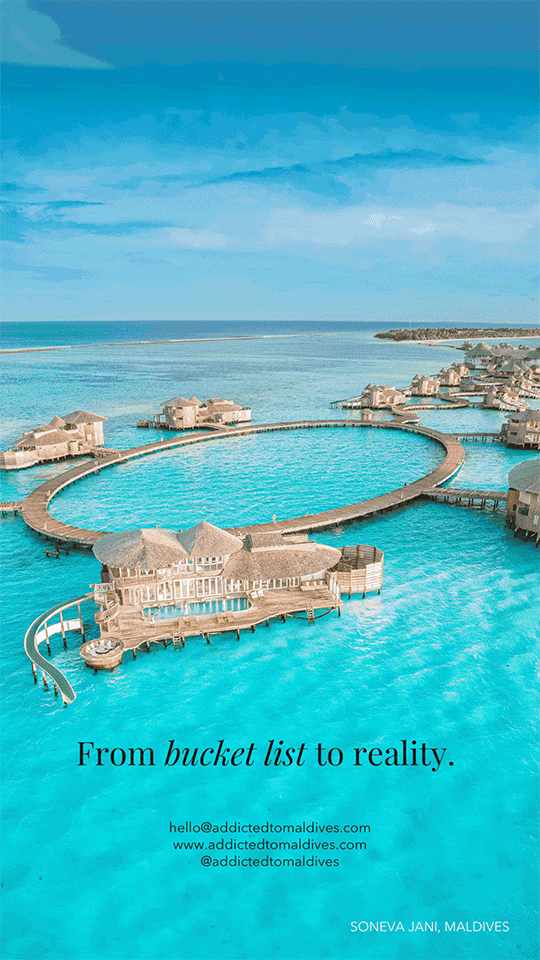 ---
Advertisement

Anna Alex – Co-Founder, Planetly
Proving we can all make a difference, Alex covers all the ways, big and small, that companies, governments and individuals can have an impact.
She co-founded Planetly, a climate tech company developing digital tools that enable companies to analyze, reduce and compensate their CO2 emissions after joining the climate initiative Leaders for Climate Action, launched by more than 100 digital entrepreneurs in Germany.
"I am convinced that data and technology have what it takes to provide companies with the required transparency of their CO2 footprint leading to actionable steps to reduce it," she explained on LinkedIn.
Alex also provides positive reinforcement every week with her Friday round-up of positive news from the climate sector to keep motivation high and inspire followers with another week of world wins.

Edna Odhiambo – Independent Climate Consultant, EdnaClimate
Consultant and public speaker Odhiambo is injecting passion into the sustainable development debate and creating new conversations around tackling climate change.
As an Independent Climate Consultant for over a decade, she is able to speak with authority on issues such as leveraging sustainability for profit, clean energy, sustainable transport, climate finance, nature-based solutions and sustainable planning.
"I have supported the private sector, philanthropies, government and non-government for over a decade to effectively communicate solutions that deliver for people, the planet, and profit," she said on her website.

Ahmed Samir Elbermbali – Sustainability Market Leader, Middle East Region, Bureau Veritas Group
It is little wonder Elbermbali was named the 2022 LinkedIn Top Voice Green MENA due to his focus on the technical and business side of clean energy. Elbermbali is passionate about zero emission vehicles and is the Campaigns Lead at the United Nations Climate Change High-Level Champions, where he promotes and advocates for the Zero Emissions Vehicle Declaration of COP26.
"My work, research and interest have always been in the intersection between policy, technology and consumer awareness in sustainable mobility," he revealed in his CharIN website profile.
As well as being a sought-after speaker in clean energy, at Bureau Veritas he helps regional clients navigate their journeys to net zero.

Elizabeth Wathuti – Founder and President, Green Generation Initiative
Grassroots climate activist Wathuti demonstrates how passionate younger members of society are about climate change and how their energy should be tapped into for good.
Her posts show how Kenyans are feeling the impact of the increase in global temperatures and urge governments to set more ambitious climate justice targets to be reached through sustainability, clean energy and reforestation.
"So many people have been speaking about the climate crisis. So many things have been put on paper," she pointed out in an interview with the World Economic Forum. "But the real question is, why is it that we're still not acting on the scale and speed that is necessary?"

Arman Anatürk – Co-Founder, HackCapital
Anatürk has created a community around the climate change conversation and has a particular passion for food innovations that aim to tackle climate change. As an investor in this area, his easy-to-read posts share news from food tech companies and producers, as well as what is going on in the investment space.
Anatürk founded the climate tech event Hack Summit (to be held in Switzerland on 11–12 May 2023) to bring together experts in climate change technologies, food science and green investment, and provide in-person networking in the food and climate communities.
"There has never been a more exciting time to be working, building or investing into climate-forward companies," he enthused on a LinkedIn post.

Pia Heidenmark Cook – Senior Advisor, Teneo
Cook has a wealth of hands-on experience when it comes to tackling climate change through systemic change. As CSO at IKEA, she proved what was possible with a changemaker attitude. Her work has seen IKEA significantly reduce its carbon footprint and move to ensure that 98 percent of wood used in its products is either Forest Stewardship Council certified or recycled, and 100 percent of cotton is from sustainable sources.
She now sits on the board of multiple organizations that are pushing for climate action and approaching the issue from different places. One example is Origin Materials, which is helping the world transition to sustainable materials by replacing petroleum-based materials with decarbonized materials.
Cook is also working with the Boards Impact Forum Nordic chapter of the Climate Governance Initiative, in collaboration with the World Economic Forum, to engage board directors in the Nordics and internationally to accelerate climate actions and innovation.
She is part of the Sustainable Hospitality Alliance, finding solutions for making the industry more sustainable and environmentally friendly. Her posts answer a lot of questions around sustainability and provoke thought.
---

INDIA, ASIA AND AUSTRALASIA

---

Peggy Liu – Chairperson, JUCCCE
Branded the 'Green Goddess' of China and named one of Time Magazine's Heroes of the Environment, Liu is the Chair of Joint US China Collaboration on Clean Energy (JUCCCE), a non-governmental organization at the heart of the greening of China since 2007.
It is a leading catalyst of a more sustainable China and consults companies and governments on sustainability and cross-cultural collaboration. Liu's influence is helping it  to achieve incredible milestones.
"What we need is 100 Peggy Lius all over the world. If that were to happen, we would be on the path to a sustainable society," said Nobel Laureate Rajendra Kumar Pachauri, Former Chair of the Intergovernmental Panel on Climate Change.
Liu speaks internationally on lessons she learned in tackling China's toughest environmental challenges: pollution, urbanization, epidemics, drought, obesity and diabetes. And she says there's plenty to replicate.
"China is the country that is going green at the fastest scale, at the fastest speed. Nobody else can do it at this scale because China is led largely by engineers. China knows how to build infrastructure. So I think because of that, China can help the world go green," she suggested when speaking on the Outrage + Optimism podcast .

Paul Gleeson –  Group Director, Sustainability and Managing Director, Energy, Resources & Water, Aurecon
Over the past 25 years, Gleeson has worked across all aspects of the energy sector, including Australia's largest wind, solar and battery projects, along with the Government of South Australia's Clean Energy Transition. He now helps address client challenges, including the transition to net zero.
"I know the challenges and opportunities for future industries and business models, assets and workforces, having navigated the energy transition for governments and industry," he said on LinkedIn. "I am passionate about helping leaders to question every aspect of their energy, process, material and mobility decisions."

Ganesh Shankar – Founder, FluxGen and The Sustainability Mafia
Water security, safety and conservation are all issues that are becoming increasingly pressing, which is why it is a focus for Shankar. He is the Founder of FluxGen Technologies, which has the goal of de-risking industries from water crisis, and The Sustainability Mafia, an organization aiming to multiply the impact of sustainability leaders through goal-oriented collaboration.
"The water crisis is a time bomb that can explode anytime – people are dying because of the unavailability of water and contamination, many industries will shut down, leading to mass unemployment, large-scale migration and political instability," he wrote in an article.
"When my granddaughter, hypothetically, reads modern history it will most likely be about violence and wars fought associated with the water crisis. I believe we can avoid that history in making, by investing in water positive initiatives."

Mun Ching Yap – CSO, AirAsia
Yap understandably refers to herself as a 'sustainability champion and social enterprise supporter', and she is certainly realizing her ambition to reshape how businesses contribute to society. Her work with the AirAsia Foundation has provided seed capital, mentorship and market access to many social enterprises.
Heading the group's sustainability portfolio she says, "I bring together my broad knowledge of the industry and experience running social impact programs to tackle the top two sustainability challenges faced by the industry: climate change and diversity."

Florian Graichen – General Manager of Forests to Biobased Products, Scion
Alternative fuel sources are essential for the future and Graichen is responsible for Scion's projects, programs and impact delivery around replacing petrochemicals, fossil fuels and other non-sustainable materials with products from trees and other biomaterials.
"Consumers are increasingly expecting manufacturers to switch from fossil fuel-based resources to renewable bio-based resources, and to adopt circular economy principles where materials are used and reused efficiently," he said on the company's website.
"Climate change, living beyond our means and population growth are truly global challenges. It affects all regions, people and economies across the world. Living outside planetary boundaries is simply not an option."
With in-depth knowledge of biorefineries, biopackaging and circular manufacturing, Graichen encourages us to think about how we can use these to meet sustainability demands.

Nikita and Nishita Baliarsingh – Co-Founder and CIO/Co-Founder and CEO, Nexus Power
These twins are helping beat air pollution in two ways. Their technology to make energy storing cells from agricultural waste by applying a specialized extraction and filtering process means farmers no longer need to burn their fields after harvest. And the resulting lithium-free and biodegradable batteries can be used in electric cars.
"Made out of biodegradable material, the cells rule out toxicity hazards, and using crop residue ensures that some of it is not burnt, which in turn protects from deterioration of air quality. Our entire process is energy efficient and sustainable," Nishita told Life Beyond Numbers.
The batteries charge eight-to-10 times faster and last 20–30 percent longer than their lithium counterparts, solving one of the environmental issues of electric vehicle transport.

Lynn Loo – CEO, Global Centre for Maritime Decarbonisation
The Global Centre for Maritime Decarbonisation is a not-for-profit organization set up to accelerate international shipping's transition to a low-carbon future – "one of the most urgent challenges of our generation," Loo says.
In 2017, she co-founded Andluca Technologies, a startup developing wireless smart window solutions to increase the energy efficiency of buildings and improve occupant comfort.
"No man is an island; I try to surround myself with smart people whose perspectives are different from mine and in so doing, build strong and resilient teams," Loo said on LinkedIn.
Her posts give a very personal, human perspective and break down complex data to make it more understandable.