Health care attracts a certain kind of person as a profession. Despite the many business facets that can act as a ground floor for a career in the industry – finance, human resources, logistics – more often than not there's an underlying desire to play a part in helping people.
Just ask Erica Lam, who worked as a chartered company secretary for almost five years before she joined the team at Pantai Hospital Kuala Lumpur in 2006. "I was wondering whether to continue to pursue my professional role or find out what exactly is going on out there in the world," she says. "When you're a company secretary, you don't exactly take part in the business."
When an offer to become a part of the Pantai Hospital team arrived, Erica says she was instantly attracted. "I didn't have to think much about it," she says. "I just plunged straight in."
One of 11 healthcare facilities bearing the Pantai name, Pantai Hospital Kuala Lumpur has served its city for almost 50 years. The private hospital has evolved over the decades to become a one-stop integrated healthcare provider, offering a full spectrum of services from early screening to complex care and a variety of ancillary services including clinical trials, research and value-driven outcomes. 
COVID taught me that as a CEO you have to build a network of teams. You've got to be extremely vigilant and ready to make changes.
Erica's journey at Pantai Hospital Kuala Lumpur took her all the way up the hospital's ladder, eventually reaching the position of COO before finally achieving the CEO role in 2017. During her ascent, Erica says Malaysia's healthcare landscape shifted.
"Malaysia has become a medical tourism destination because of the excellence of our facilities and our highly skilled healthcare professionals," she says. "Meanwhile, the level of healthcare technology has evolved and improved to the point where acute care, meaning when you're treated in the hospital, isn't the only option anymore."
Integrated care has become just as important. "Integrated care is a way to bring value back to the patient," Erica says. "How do I provide care after you go home? It's the kind of step-down and step-up care that's been invaluable during the pandemic."
The COVID-19 pandemic has raised the stakes for healthcare providers the world over. "The world is raging with COVID, and no single country has yet claimed they're fully recovered," Erica says. "We're still battling with it, so you need a pretty sustainable financial resource to manage throughout this period. You need to preserve your teams, and that means you need confidence – especially in private health care."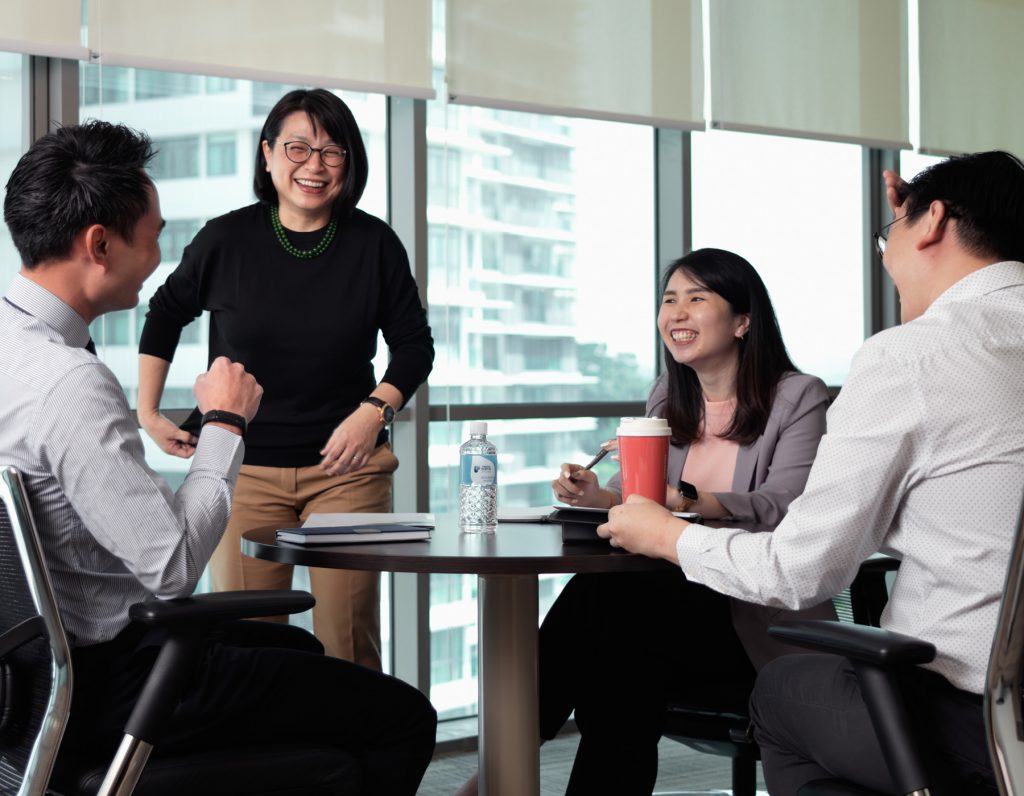 In order to keep all the plates spinning, that confidence has to extend to Pantai Hospital's extensive network of suppliers and partners. "Managing one of the first established hospitals in Malaysia has its own advantages," Erica says. "Which means our relationships with suppliers are long established."
The pandemic served as a stress test of those relationships, she says. "It's a true test of how important those supplies are to you, and for Pantai Hospital, the reality was we didn't face the same supply chain problems as much of the world."
As CEO, Erica instead found the pandemic tested a whole other skill set. "COVID taught me that as a CEO you have to build a network of teams and you've got to be extremely vigilant and ready to make changes," she says. "The Delta variant changed our plans entirely in a short space of time, so the changes you have to be ready to make can be that immediate."
We only exist because of our patients.
One way to mitigate the impact of such wild changes is, Erica says, to have a recovery plan. "We're looking into what happens if this pandemic becomes an endemic, which will involve greater step-down and step-up care," she says.
"We're looking at post-care. We're continuing to develop our advanced and comprehensive oncology centre, and personally, I'm trying to create jobs and help the economy in my capacity as CEO. We play a huge part in the Malaysian healthcare system, and we have to keep our workforce going to maintain that. No lay-offs, no pay cuts, no reduction in the high quality patient care we provide."
It's a strategy that's closely aligned with Pantai Hospital Kuala Lumpur's core values: integrity, empathy, teamwork, excellence and, above all, patients first. "We only exist because of our patients," Erica says. "You need to collaborate with multiple partners – whether it's doctors, staff, suppliers or even the patients. And when patients form positive relationships and trust their healthcare providers, they become more engaged."
Erica believes this kind of teamwork will carry Pantai Hospital Kuala Lumpur through to the other side of the pandemic. "Even when you're on the road to recovery, you need multiple stakeholders to come together. You can't recover from something like COVID-19 alone."
"Pantai Premier Pathology (PPP) complements Pantai Hospital Kuala Lumpur through its delivery of a wide range of testing. The recent CAP accreditation endowed to PPP makes its services greatly reliable. PPP will continue to provide its best support to Pantai Hospital through excellence in service." – Pantai Premier Pathology