INNOVATION'S GENDER DISPARITY
Although the number of female students entering higher education has grown steadily over recent years at bachelor, master and doctoral levels, women are still significantly under-represented in research and innovation careers.
The European Commission's 'She Figures 2021' report, which looks at progress towards gender quality in the fields of research and innovation, shows that, on average, women outnumber men as students (54 per cent) and graduates (59 per cent) at both bachelor and master level, and there is almost gender balance at doctoral level (48 per cent). However, women still represent less than one-quarter of doctoral graduates in the ICT field (22 per cent) and only around one-third of researchers (33 per cent).
"The latest 'She Figures' report highlights that Europe's economy, labs and academia already depend on women," says Mariya Gabriel, Commissioner for Innovation, Research, Culture, Education and Youth. "However, it also shows that we still need to do more to promote gender equality, in particular to inspire girls for a career in STEM. There is no doubt, Europe needs women's creativity and entrepreneurial potential to shape a more sustainable, green and digital future."
---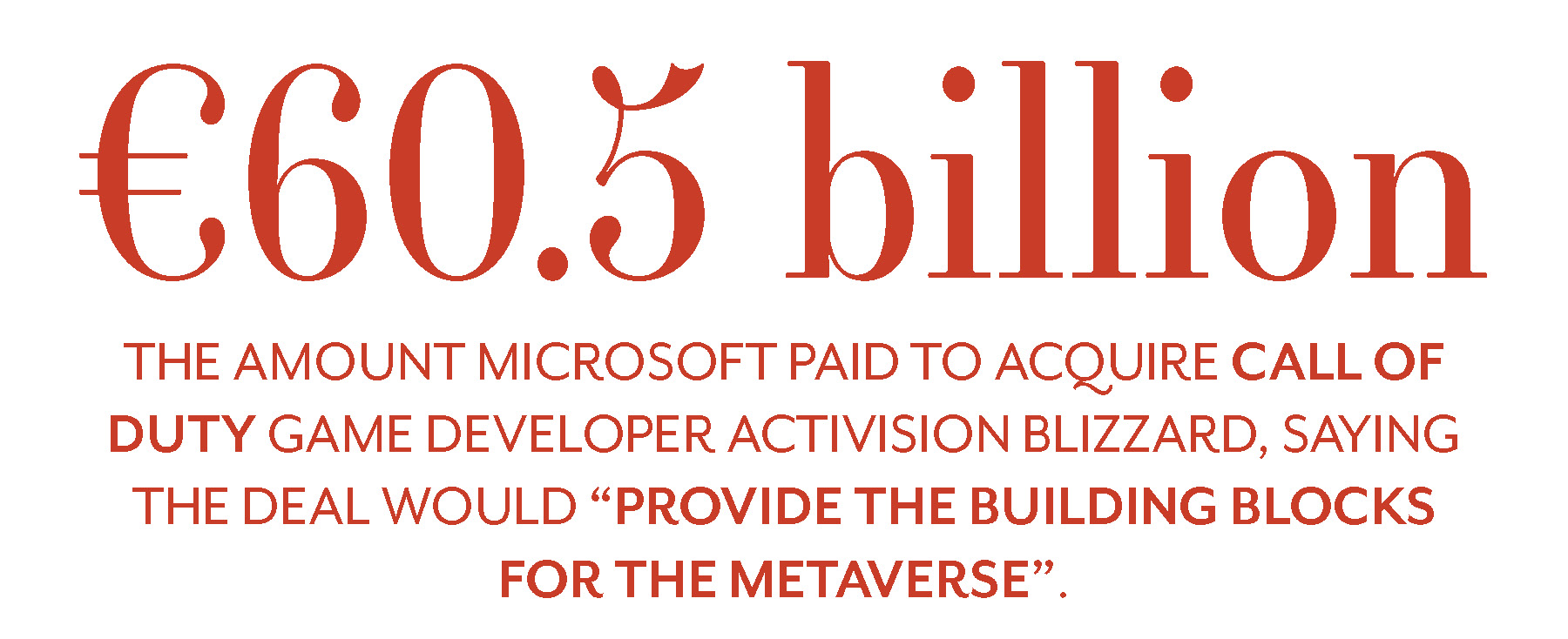 ---
Japanese car manufacturer Mazda is taking innovation to the next level, working on new technology in its vehicles that can help you if you're suffering a life-threatening medical episode.
When the tech picks up that you are having a health emergency, it will bring the vehicle to a safe stop and automatically alert medical services. The 'Co-Pilot Concept' will also flash the car's hazard lights and sound its horn when it comes to a halt to act as an alarm.
To make this new feature possible, the company has been gathering data on what differentiates a healthy passenger from someone in need of medical assistance, working closely with medical institutions such as Tsukuba University Hospital.
Mazda plans to launch it first in Japan, followed by Europe and then the US. Meanwhile, other major players like Toyota and Volkswagen are also exploring similar technology.
---
---
After two years of upheaval at the hands of the pandemic, Nike has taken the opportunity to overhaul its operations, transforming its supply chain to "serve consumers more directly" and to power its long-term growth.
"From early in the global pandemic, we knew that our recovery and return to growth would neither be linear nor intuitive," Nike Chief Operations Officer Andrew Campion said. "We believed that the immediate and significant shifts we were seeing in consumer engagement would be systemic. So we took decisive action and began building a digital-first supply chain to power Nike's more direct, faster and precise service of consumers, all while prioritising sustainability."
Changes include the employment of a "multi-node network" with new regional service centres outside Los Angeles, the harnessing of new technology platforms to sense demand and optimise inventory, and the deployment of more than 1,000 "cobots" (collaborative robots) to accelerate the sorting and packing process.
---
---
Related Articles