Through his love of glass, Semavi Yorgancilar has turned his family's business into one of Turkey's leading glass manufacturers. With its CEO's passion as its driver, Yorglass is primed to set a new industry standard for sustainability.
Semavi Yorgancilar has always been transparent about his career goals. "All my life, I have set bars for myself," says the President of the Board of Directors and CEO of leading Turkish glass manufacturer Yorglass. "The most important decision I have ever made, and the toughest bar to reach, was to be one of the top three companies in the sector of processed glass in Turkey before I reached the age of 40."
Six years after making that decision, Yorglass cleared that bar to become the number two company in the industry – a testament to the 'can-do' power of Semavi's resolve. "I have always advanced in my business life by setting myself such bars," he says. His love and passion for glass continues to drive the company's success. "I said, 'We need to export 25 per cent of our production.' Currently, we're exporting 50 per cent."
But what drives Semavi's uncanny ability to set clear goals and achieve them? For starters, there's his sensible view of the ways of the working world. "Change is, and has always been, my keyword. The world is changing rapidly, and those who can't keep up, unfortunately, don't survive," he says. "That's why keeping up with change and adapting to the prevailing conditions, whatever they may be, is important to me. That's the culture we've created at Yorglass."
LIFE THROUGH GLASS
Yorglass was established in 1974, then operating as Glass Center Inc with the business lines Yorsan, Yorim and Yorglas. In 2019, in its 45th year, the company renewed its corporate identity and gathered its business lines and activities under the Yorglass name. "We have been operating in industrial glass processing and flat glass trading since our inception," Semavi says.
He has worked hard to make the business the biggest industrial glass processing and flat glass trading company in Turkey. "I have loved glass ever since the day I went into this business," he says. "Glass is a product that has no alternative in terms of structure and features, and I have done a lot of research into it. I'm sure that my love of glass has played a key role in our company's success."
I'm sure that my love of glass has played a key role in our company's success.
This includes pioneering several glass production methods. In 1987, Yorglass Satinated was established as Turkey's first decorative glass production facility and has continued to pioneer, these days in the realm of sustainability. "It stands apart in terms of environmental awareness," Semavi says. "Among the world's decorative glass manufacturers, it was the first in Turkey to receive a Carbon Footprint Certificate."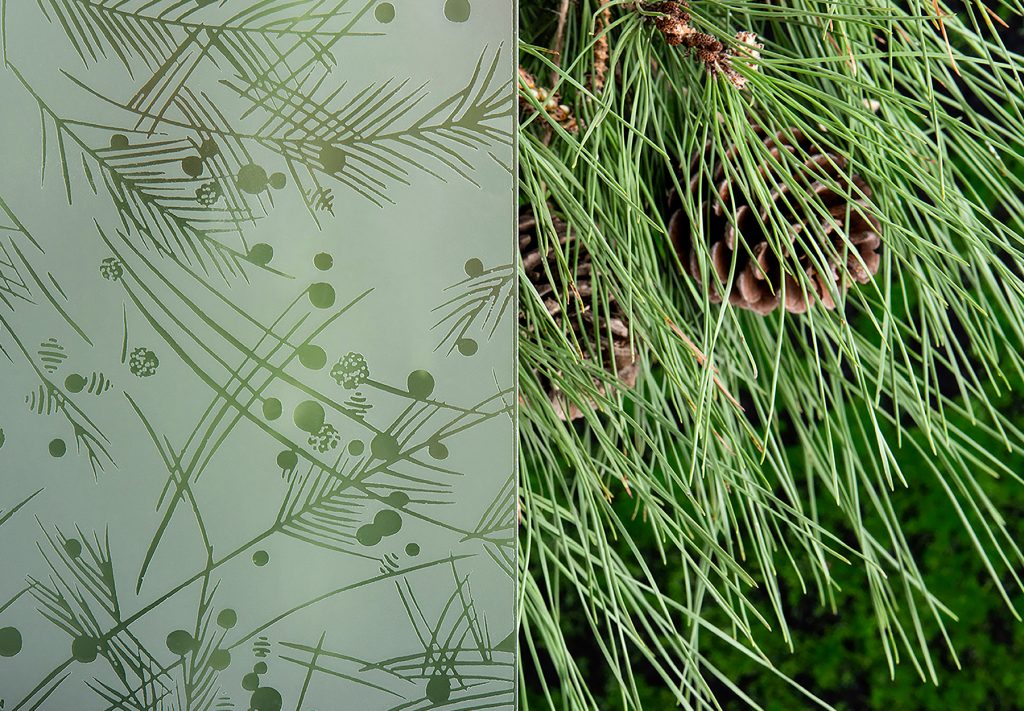 MOULD OF FORM
Today, Yorglass's production and commercial activities – including trading, satinated, food displays and home appliances – are spread across five Turkish cities as four business lines. "At Yorglass Trading, we have an extensive product portfolio that includes flat, coloured, reflective, coated, mirrored, laminated and frosted glass," Semavi says. "With more than 150 types of glass and more than 70 suppliers from around the world, we serve quite a wide area."
Yorglass Food Displays, the centre of the business's high-performance offerings, creates cabinets, special glass and door solutions suitable for different demands in accordance with international standards.
We plan to increase our total production capacity by 20 per cent and double our export within five years.
But it was a pivot in 1989 that has left perhaps the deepest impression on Yorglass's future direction. That year, the company established a production plant in Bolu dedicated to glass for home appliances. Under this home appliance business line, Yorglass produces hob tops, cooking panel glass, oven inner and front door glass, and glass shelves for refrigerators.
That company now has a total of six plants producing across its business lines. "We have a plant in Bolu, Eskisehir, Cerkezkoy, Izmir and two in Manisa," Semavi says. "At the beginning of 2020, we activated our Cerkezkoy plant especially for our international business partners. We plan to increase our total production capacity by 20 per cent and double our export within five years."
LOOKING FORWARD
Yorglass's growth and success has only been possible because of the culture and agility fostered within the company, Semavi shares. "We act with an agile organisational structure and adapt quickly to changes to carry out our work successfully," he says. "Our culture lies at the foundation of our company and is the guarantee of everything we do and are going to do. I truly believe we're going to play an active role in the world of tomorrow because I have the confidence in managing a company that is continually renewing itself with a team that is always focused on moving forward."
In this way, Yorglass's record growth hasn't come as a surprise to Semavi. "We've sold more than 250 million pieces of glass to the home appliance industry over the past 10 years," he says. "We produce one piece of glass every three seconds across our plants. This is not a coincidence, it's the result of us advancing towards our goals with confident and powerful steps."
We keep in close touch with our strategic partners, customers and suppliers while making the necessary planning for a rapidly changing world.
The Yorglass goal, he explains, is to always do better. "We're fully confident we can do that. I've never thought that remaining in your comfort zone is the right thing to do," he says. "It may make you feel alright, but it won't let you develop or grow, and it will never trigger success."
External stakeholders and suppliers are essential to keeping the Yorglass fires burning. "We keep in close touch with our strategic partners, customers and suppliers while making the necessary planning for a rapidly changing world."
BULLETPROOF PARTNERSHIPS
Yorglass is held in high regard by its partners. This was confirmed recently when it was awarded the Global Supplier Award by its valued business partner the Bosch Group. "This exciting accomplishment is another indicator of us placing our customers and business partners at the centre of what we do," Semavi says.
The key to building strong partnerships is trust and unwavering values, he adds. "We're seen as a role model in the industry precisely for these reasons. Our strategic road map continually gains us new customers and business partners while paving the way to new investments. It's how we maintain and strengthen our understanding of dynamic growth."
To its customers, Yorglass is more than just a supplier. "We are our customers' passionate and innovative partner," Semavi says. "We place our customers at the centre of our business and offer products that meet their demands with sustainable innovations."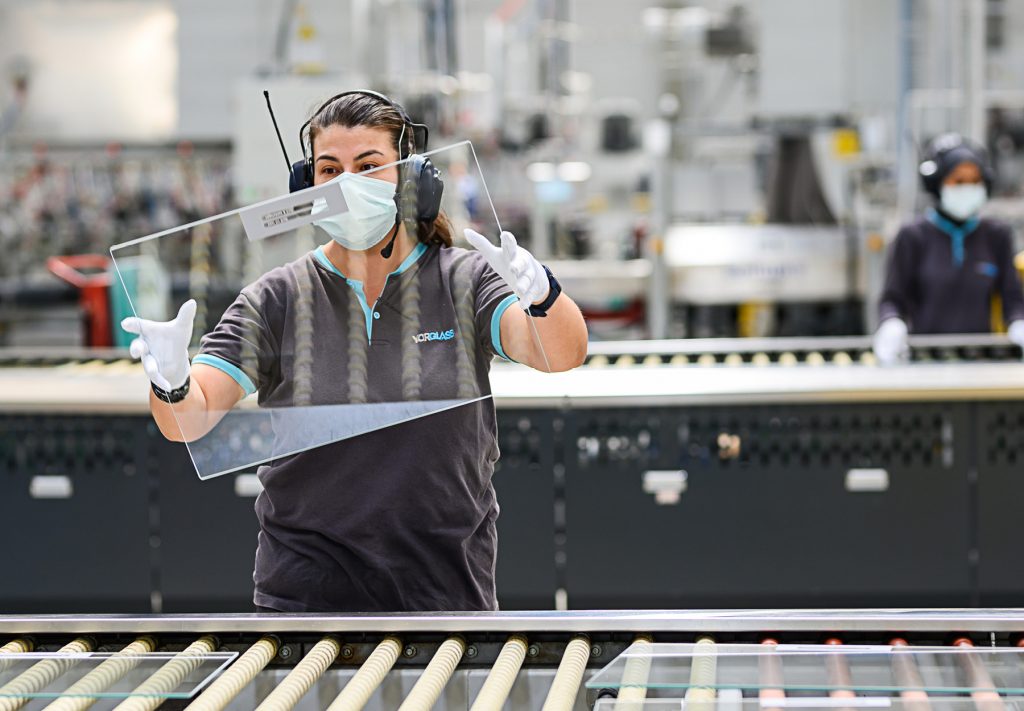 A BETTER TOMORROW
Sustainability has become a crux of industries of all kinds in recent years; some have a harder time with it than others. Fortunately, that's not the case for glass. It can be recycled infinitely, and its manufacture in a mostly carbon-free way is achievable. Semavi understands the future of glass is tethered to sustainability and is already putting in place the framework to make that future possible.
"We will achieve a better future only on the axis of sustainability," he says. "At Yorglass, we don't consider our own future separately from the future of our society and our world. Therefore, we prefer environmentally friendly practices in all our business processes."
The future is the sum of our responsibilities to the planet.
Planning for the future, he says, isn't simply a business goal. "The future is the sum of our responsibilities to the planet." Another benchmark, another success: in this case, Semavi made Yorglass the sole signatory in its sector to the United Nations Global Compact. The company also received the ISO 50001 Energy Management Certification, the ISO 140001 Environmental Management Certification and the ISO 45001 Occupational Health and Safety Management Certification.
"We're paying attention to the effects of energy efficiency on the environment," he adds. "We carried out a series of studies to reduce our carbon emissions and, based on the results, we are going to equip our plants in Bolu, Manisa and Cerkezkoy with solar panels."
The studies also led to the creation of the Yorglass Working Principles and Policies, a summary of the company's responsibilities towards society, its employees and business partners.
"If we're going to achieve zero carbon emissions, we're going to do it together with all our business partners," Semavi says. "We've launched an Ideas Campaign across our plants to make our staff aware of this point of view and asked them to look at the areas they're responsible for from the perspective of the environment and energy efficiency."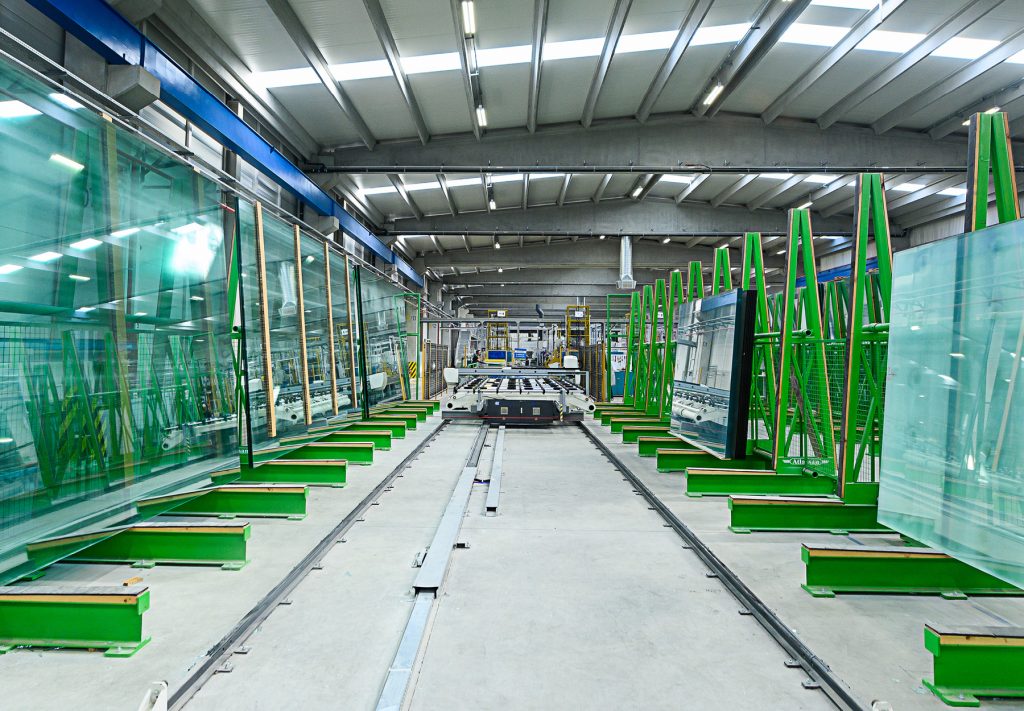 Women's employment should be increased to achieve sustainable economic growth and social development.
Yorglass set another industry example when it signed the open letter written for G20 leaders. "We gave the business world our declaration regarding the G20 summit's climate goals," Semavi says. "We took part in the science-based targets working groups as part of the United Nations Global Compact – the first and only company in our industry to do so. We've begun building the scientific infrastructure required to reduce greenhouse gas emissions." With this road map in place, Yorglass is expected to complete its preparations to commit in 2030.
On a social level, the business has worked to boost its standards with regard to women in the industry. Yorglass was a signatory of the United Nations Global Compact Women's Empowerment Principles, and adopted the idea of 'stronger women for a stronger Yorglass'.
"Women's employment should be increased to achieve sustainable economic growth and social development," Semavi says. "We see this as a standard, not a privilege, and we're working towards its adoption. A livable and beautiful future consists of acting in a respectful manner to both people and the environment."
CUTTING EDGE
As the future rolls forward, Yorglass is right alongside it, thanks to a steady digitisation program. "Innovation is woven into the foundations of our culture, and that same innovation is now at the centre of our new investments and activities," Semavi says. "We look for smart, next-gen technological ideas that add value to life."
Right now, that means several of its plants have had the latest Industry 4.0 infrastructure implemented into their workflow. "We've designed screens on which requests are made, the approval system is run, and instantaneous reporting can be seen via the workflow program," he says. "We have access to the entire process and details of all steps taken from the moment the order is placed until it enters our depots."
Furthermore, Yorglass is in the process of establishing its own research and development centre to concentrate on designing and producing innovative new products. One such product was the award-winning ELUX100 series, created with longtime partner Electrolux in mind. "That was done to mark Electrolux's 100th anniversary," Semavi says. "We produce solutions for all our business partners and continue to add to our exciting achievements."
SMOOTH SAILING
After 48 years in the industry, Yorglass is showing no signs of slowing down. With a crystal-clear vision for its future and a transparent commitment to sustainability, continued success seems assured. Semavi says the company's ability to focus is key to its next chapter.
"We've been active in industrial glass processing and flat glass trading for almost five decades, and I believe focus is one of the touchstones of our success," he says. "Many companies all over the world do many different jobs under one roof. In our industry in particular, companies that process glass will do it for buildings, cars, home appliances, balconies and furniture. That is not what we do."
We're going to appeal not just to our city or our country, but to the entire world.
Instead, Yorglass is laser-focused on its fields of specialty. "We said early on, 'We're going to appeal not just to our city or our country, but to the entire world.' And we did just that. We export to 60 countries across six continents today, and this focus is what lies in the background," Semavi says.
With the future on the horizon, Yorglass is advancing with sure steps and without compromising its customer-centred approach that has so far proven a winner. "We're now in a world where faster and more constructive decisions must be made. It's necessary to be more agile and flexible than ever."
True to form, Semavi has set an ambitious goal for Yorglass moving forward. "We're going to continue to meet those needs without ever straying from our goal of furthering the trust in our brand and our recognition."
---
Related Articles