Real estate is at once one of the most dependable and unpredictable markets out there. A property purchase is almost always a safe bet, but fortunes can change in an instant. It takes a certain resolve to endure such tumultuous conditions; it takes even greater savvy and a special kind of instinct to truly succeed.
While this is a lesson to learn for new players, it's a harsh reality for industry veterans. Take Nomura Real Estate Development, for instance: it was established as an arm of Nomura Securities in the post-war, full-steam-ahead recovery environment of late 1950s Japan. Nomura Real Estate Development built itself up over time through land development and the burgeoning market for condominiums.
From the early 1970s and into the midst of Japan's economic heyday of the 1980s, the company was flexing its considerable muscle overseas with developments in the US, Australia and the Pacific, as well as at home.
That's not to say its best days are long gone – far from it. Eiji Kutsukake, Chair of Normura Real Estate Development and Group CEO of Normura Real Estate Holdings, says the firm's past is simply a reminder of how far it has come – and how far it plans to grow. "There's so much more potential for growth in Asia," he says. "Looking at the urban cities, there will be demand for residential housing and office space, even post-COVID. And that's how we'd like to focus our business in the long-term."
Playing a long game is Nomura Real Estate's modus operandi. In 2000, after three decades of offshore development and success, it abruptly switched gears and focused exclusively on metro Japan, specifically Tokyo, Nagoya and Osaka. The canny streamlining allowed the company to weather the global financial crisis of 2008 better than most; by the time the dust had settled, a healthy condominium business had become enough of a foundation for the company to set sail for distant shores once again.
It was around this time that Eiji joined Nomura Real Estate Holdings as an adviser after 30 years as an executive with Nomura Securities. "That was around 2014, when we switched gears again and returned to the Asian market," he says, adding that he was named Group CEO the following year. "We saw such potential in the growing power of urban cities like Bangkok and Manila."
Encouraged by its past and emboldened by its success in some of the biggest cities in the region, the company began investing heavily in the market, a strategy that continues to this day.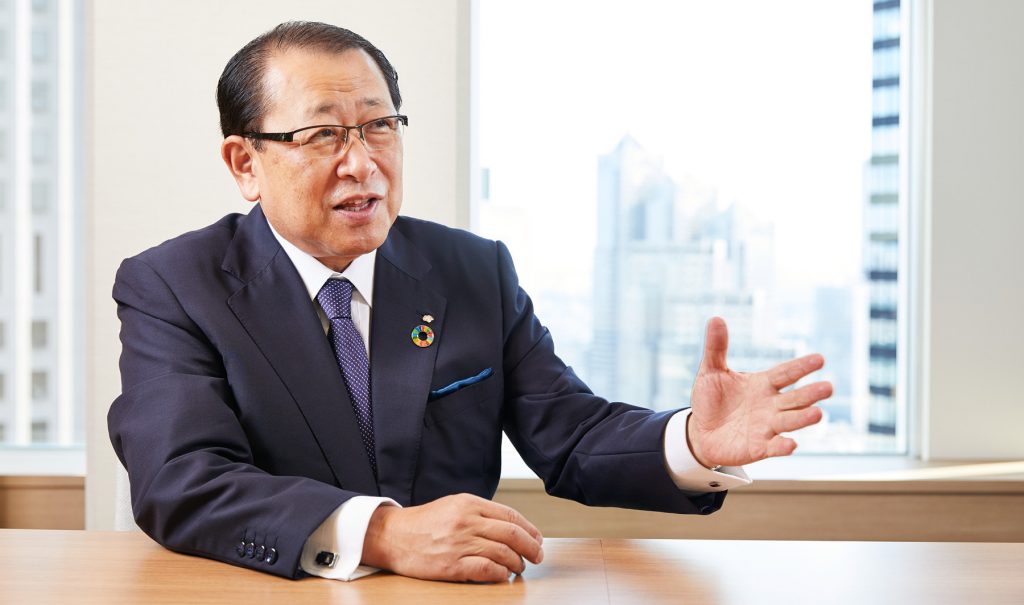 "There's so much more potential for growth in Asia."
"There are three elements that drive opportunity in the Asia market," Eiji explains. "You have population growth, growth of the economy and the continuing urbanisation of the cities."
The United Nations World Urbanization Prospects show that in Singapore and Japan, urbanisation is upwards of 90 per cent. "In countries like India, Vietnam, Thailand and Indonesia, it's far lower. We expect the trend of urbanisation to further accelerate in these countries, so we've chosen to invest in the major cities rather than investing in just one country. From a real estate point of view, we believe the demand will grow and grow."
Although Nomura Real Estate's departure from the overseas market (and even from regional Japan) left it behind its competitors, Eiji believes the firm's concentration on Japan's megacities has allowed it to hit the ground running and catch up quickly. "We're not just simply providing equity or capital," he points out.
"We're very closely communicating with our partners. If you look at Japanese trading companies, they tend to serve as equity providers for their local partners, but we believe in serving the role of developer and putting a great importance in what we bring to the table."
And what the company brings to the table is simple: it builds cities the Nomura Real Estate way. "We offer the highest level of capability in design, construction management and sales, and we do it all with Japanese quality," Eiji shares. "That quality is in every element of our operations – especially our technical capabilities and design. It's how we can offer projects unique to Nomura Real Estate."
In any project, Eiji explains that creativity and innovation are chief among its priorities. "A recent joint venture with Origin Property in Thailand was handled by our kaizen team – kaizen being Japanese for continuous improvement," he says. "Leakage from the constant rainfall is a recurring issue in Thai buildings, so the team applied creative design choices to ensure that wouldn't happen in our project."
Even city skylines are subject to this practical impulse: Nomura Real Estate was a major partner in Grand Central Park, in the Philippines' North Bonifacio Global City. The project involved several skyscrapers, which were relocated and redesigned once the team identified a better way. "We try to support the upstream process of an operation, and we put a great importance on that type of support," he says.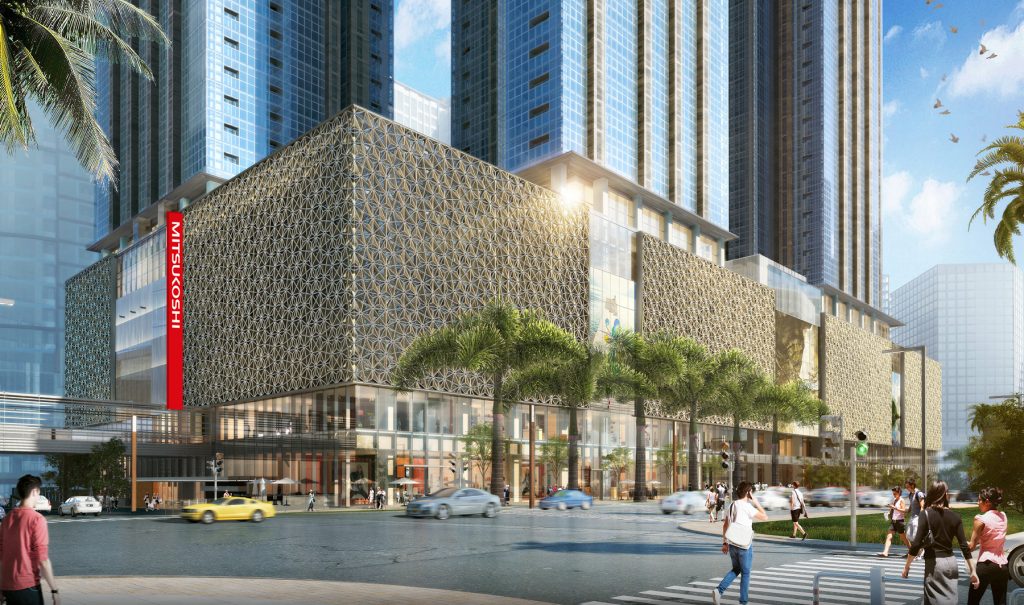 "A good, strong relationship between CEOs is very important, so it's critical to build trust."
Among the trickiest elements of the real estate development process, particularly for an overseas firm, are the on-the-ground relationships that must be forged to do a project effectively. "If you look at real estate stakeholders, particularly in Asia, they tend to be quite influential either in the country, city or region," he explains. "That's an aspect that must be respected. A good, strong relationship between CEOs is very important, so it's critical to build trust."
A 30-year veteran of Nomura Securities, Eiji's years of wealth management experience in Asia have imbued him with the kind of interpersonal skills necessary to make these relationships work. "Back then I was working with high-net-worth individuals in Singapore, Hong Kong, Manila and Kuala Lumpur," he reveals. "And even though I was more focused on the securities business, I was looking at the local real estate sectors."
Despite the ongoing COVID-19 pandemic, Nomura Real Estate Holdings has committed to its plan to invest up to JPY300 billion (US$2.6 billion) in overseas business by the fiscal year ending March 2028. "Even with the coronavirus, our view is the growth in the major cities of Asia will strongly continue."
With tomorrow front of mind and its client-first approach to business, Nomura Real Estate Development is poised to spend the next decade doing what it does best. "If you look at the average age of the population of Asia's biggest cities, it's very young," Eiji says. "That's why there's so much growth potential there."
And when that growth blossoms, Nomura Real Estate, with its decades of experience, creative vision and humble approach to business – that of a challenger tempered by humility and fuelled by ambition – will be there.
"We pride ourselves in partnerships with foreign companies, as it enables us to think globally. The gains are intangible. Federal Land's partnership with Nomura Real Estate Development will help the organisation operate on a higher plane." – Alfred V Ty, Chair, Federal Land