Roughly 110 million people call the Philippines home. While its overall population growth has slowed a little each year between 2015–2020, its growth rate is still among the highest in South-East Asia, and even higher than world powers like the US and China. And while this is affecting many industries, its impact on the agricultural sector is significant. 
"As the population grows, the land is contracting with most of the farmland being converted to new subdivisions and the like," Jardine Distribution, Inc. President Edwin Hernandez tells The CEO Magazine. "So the challenge for agriculture is to produce more food with less land. And that's where we come in. Our role as part of this ecosystem is to provide new technologies that are vital to the agriculture and construction industries. Incidentally, we also supply construction equipment and home-care items that help ease the transition between farmland and subdivision."
Jardine Distribution, which works within the framework of Jardine Engineering Corporation, is a wholesale distributor of various agricultural products, applied construction chemicals and household consumer items. As the agricultural sector in the Philippines has been quite slow to adopt new technologies, Jardine Distribution is on a mission to accelerate things, leading the charge to a better future.
"We see Jardine Distribution as one of the key players in the industry, which will provide farmers with the technology they need to face these challenges," he says. "This comes by way of better farm inputs, hybrid and genetically modified seeds and improved farming technologies including drone application, precision farming and climate monitoring. Being at the forefront and leading that change together with our business partners is very important to us."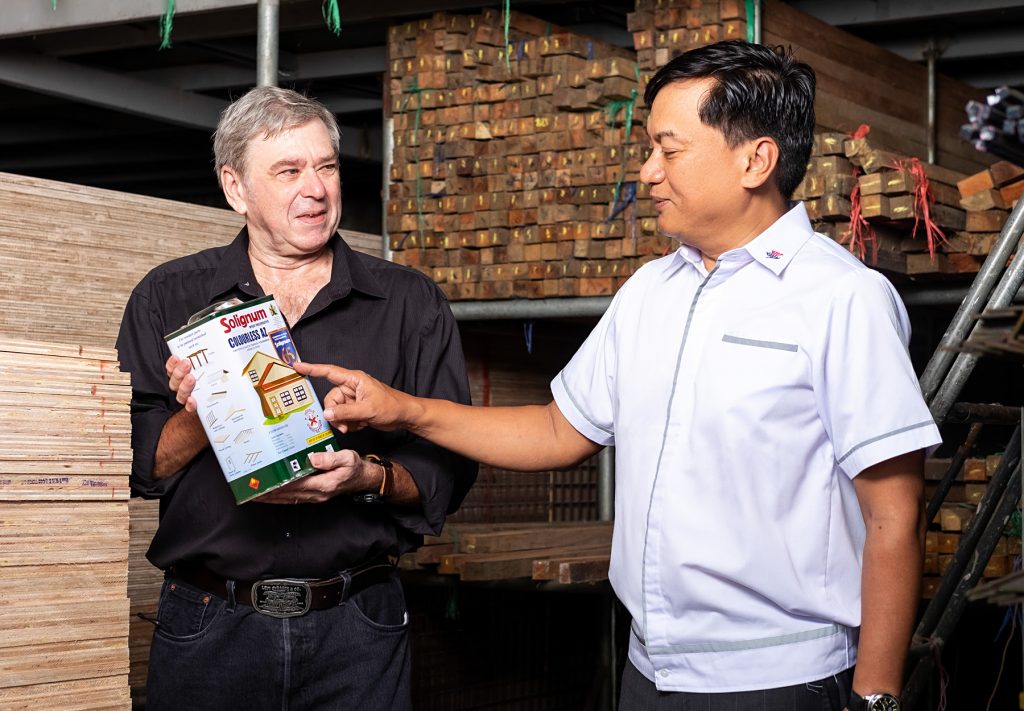 "Our role as part of this ecosystem is to provide new technologies that are vital to the agriculture and construction industries."
Jardine Distribution boasts a rich legacy as one of the Philippines' leading brand builders. With such a long and reputable history, the company has been able to form some very strong business partnerships that have stood the test of time. "We've nurtured many long-lasting partnerships," Edwin says.
"We've been working with second, even third generation distributors and dealers across the country on both the agriculture and construction sides of our business. And, of course, the newer generations are very different from their fathers and grandfathers. They have their own way of doing things. But what stays consistent is they see us as a business partner that they can count on."
Take its partnership with Solignum, for instance. The company develops new technology that helps Jardine Distribution advance the industry. And they've been aligned with Jardine Distribution for the past 65 years, Edwin says. "It's a partnership that has transcended various generations. As JDI is Solignum's trusted business partner, we practically have the right of first refusal for its new technology products."
---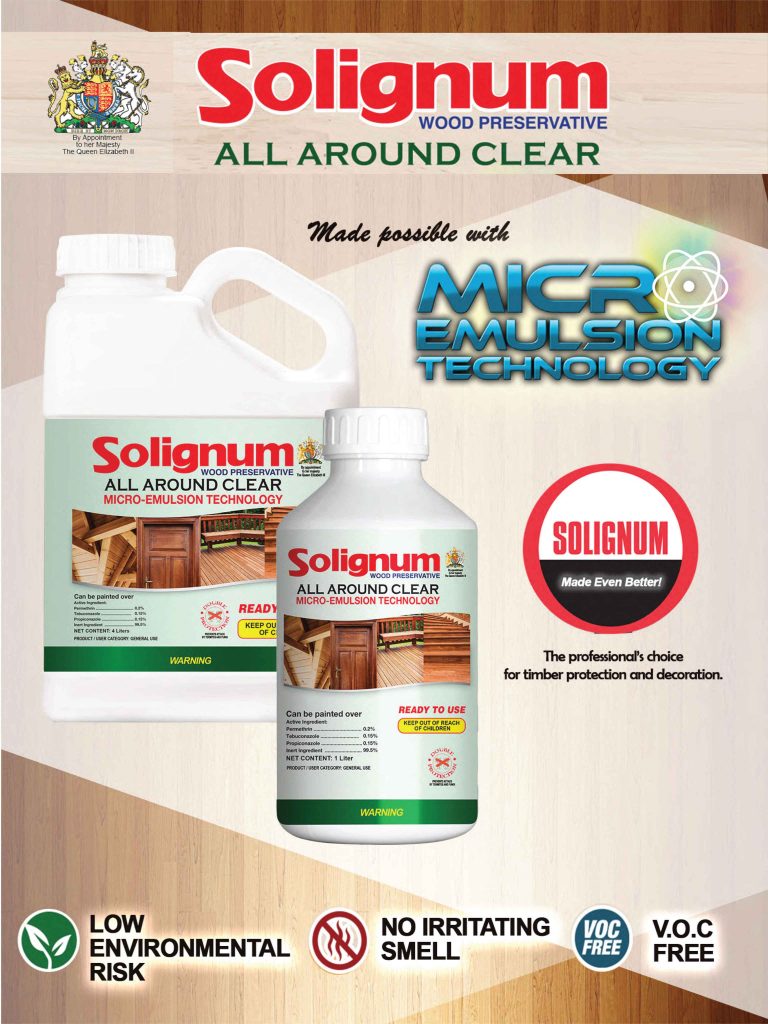 ---
Advertisement
It's a relationship similar to Jardine Distribution's other technology partner, United Phosphorus Limited, which is continually innovating new seeds and chemicals for the market. These partnerships are only a few among many that Edwin deems essential. "The strength of Jardine Distribution is really dependent on the partnerships we have," he asserts. "These are real partnerships that share the pain and share the gain, which has been especially important now with the COVID-19 pandemic.
"The world is facing a supply chain problem and Jardine Distribution is no exception. We have delays in deliveries from various partners around the world due to shipping and delivery issues, among others," he continues. "These challenges have meant that, as partners, we both need to make adjustments. Where everything was once so rigid, now it's become more flexible as we work together to ride the tide of this pandemic."
Leading through this tumultuous time hasn't been easy to say the least, but with Edwin's direct yet open leadership style, which values leading by example, it's been much more manageable. "As with all companies operating under the current condition, we too had to adapt really quickly," he says. "COVID-19 forced us to fast-track some initiatives that we were already looking into like flexible working arrangements. Now we have a mixed arrangement of people working from home and some staff working in the office."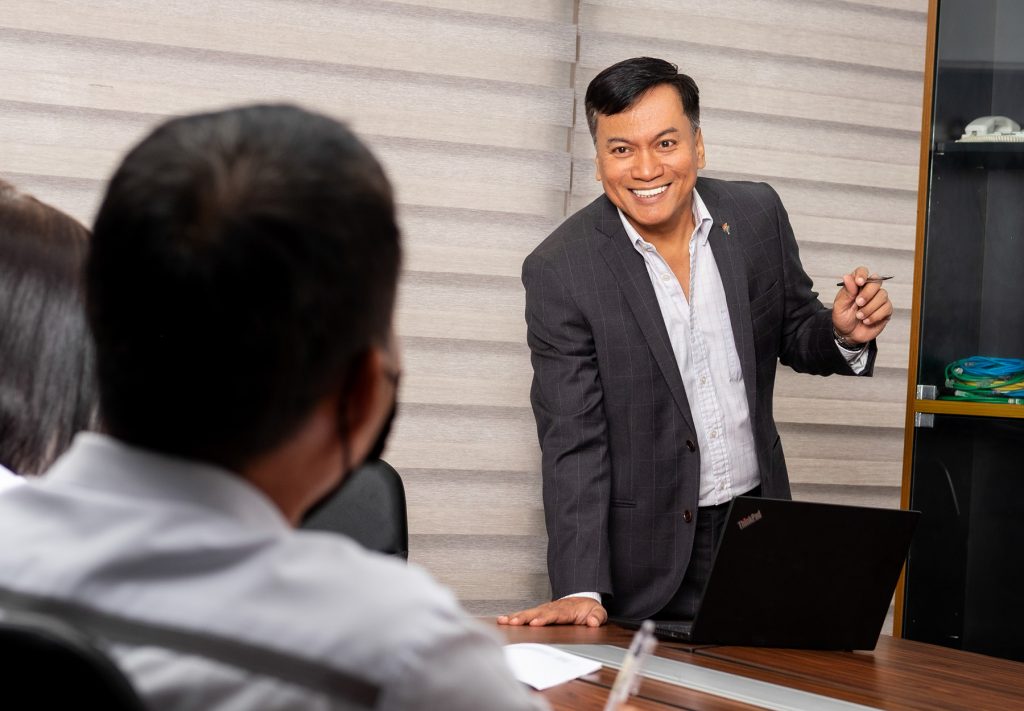 "I'm just the coach. It's my players that win games. My job is not to be the best at everything, but to make my team the best at what they do."
As an essential business that had to operate during the pandemic, Jardine Distribution had to find a variety of ways to assist its staff to safely report for work. "Some were having trouble coming into the office and going home after work at the onset of the pandemic," Edwin says. "So we saw it fitting to provide transport and accommodation support."
Doing things like this is all about being a good coach and giving the team what it needs to win, Edwin says. "The situation with the pandemic is ever-evolving, and it's not over yet. During this time, and at all times, the team is most important. Here, we put our egos aside and listen to each other. We accept mistakes, accept inputs and we tap into the many talents we have.
"It's all about letting them shine," he continues. "I'm just the coach. It's my players that win games. My job is not to be the best at everything, but to make my team the best at what they do."
With the strength of Jardine Distribution's team and its enduring business partnerships setting the foundation, Edwin shares that the company has had big wins and is now looking to expand within the next few years. "We're seeing excellent recovery in sales," he beams. "We started our digitalisation efforts in 2020 when the pandemic hit and since then, our ecommerce sales have grown exponentially. Our online sales growth in 2021 nearly tripled, maybe even quadrupled that of 2020.
"We see ourselves becoming a regional player in the South-East Asian region, duplicating our success in the Philippines in areas like Myanmar, Indonesia and maybe even Vietnam."
"Working with JDI is refreshing and inspirational. Its knowledge of the Philippine market and ability to adapt to change is inspirational. Working with a company that shares the same corporate, environmental and community values is an absolute pleasure." – Malcolm Farmer, Director Asia, Koppers Performance Chemicals