Eduardo Gil Elejoste was President of Praxair Europe, a major industrial gases company, when it was taken over by Japan's Taiyo Nippon Sanso Corporation in 2018. As with any acquisition, he knew a shake-up of the company might well have been on the cards.
However, the new "owner" made clear from the start that they had acquired the whole company and this also included the whole staff, including the senior management team and that they expected the senior management team would stay. This was confirmed also when Taiyo Nippon Sanso's Chairman, President and CEO at the time, Yujiro Ichihara, visited the European office for the first time.
The newly acquired company, rebranded as Nippon Gases, was not born out of a typical acquisition. Praxair was forced to sell its European business by the European competition authorities after it announced plans to merge its worldwide business with Linde, another global industrial gases giant. The two companies were the second- and third-largest in the industry in the world, and together, they would have a market share in Europe that concerned the European competition authority.
Before this merger, among many other smaller companies, there were four industrial gases companies in Europe that had more than €1 billion in revenue: Air Liquide, Linde, Air Products and Praxair, and apparently the European Commission wanted to continue to have four after the merger.
"We have highly trained, experienced people and good salary conditions across the organisation, and it's critical that our people stay with us."
So Praxair had to divest its entire European operation, excluding the business it had in Russia. This was an excellent opportunity for Taiyo Nippon Sanso, a subsidiary of Mitsubishi Chemical Holdings. The company was executing an ambitious global expansion plan, having already gained significant exposure in the US via its acquisition of Matheson Tri-Gas several years before.
Taiyo Nippon Sanso had no presence in Europe, which did fit very well with what the European competition regulators wanted in order to substitute the "disappearing" Praxair Europe. This is the reason why the new ownership and the European President decided to keep everything exactly as it was after the takeover. "Taiyo Nippon Sanso was not present in Europe. Praxair Europe had a good track record, clearly defined priorities, safety, compliance, sustainability, people excellence, customer focus and our financials were also pretty good," Eduardo says.
High-value talent 
Besides the fact that Nippon Gases stood to benefit from keeping its predecessor's team in place, the industrial gases sector is generally one where people are highly skilled and valued, and leaders want their talent to stick around long-term because of the important skills and knowledge they acquire within a company, usually at a significant cost.
"Normally in the industry, and especially in the chemicals industry, we have highly trained, experienced people and good salary conditions across the organisation, and it's critical that our people stay with us," Eduardo explains. "People excellence is mission-critical for us, it is therefore imperative to provide an inclusive, diverse workplace that fosters innovation and teamwork and promotes work–life balance as a pillar of our retention strategy. For example, 27.7 per cent of our employees today are women and we will be reaching 30 per cent in a couple of years."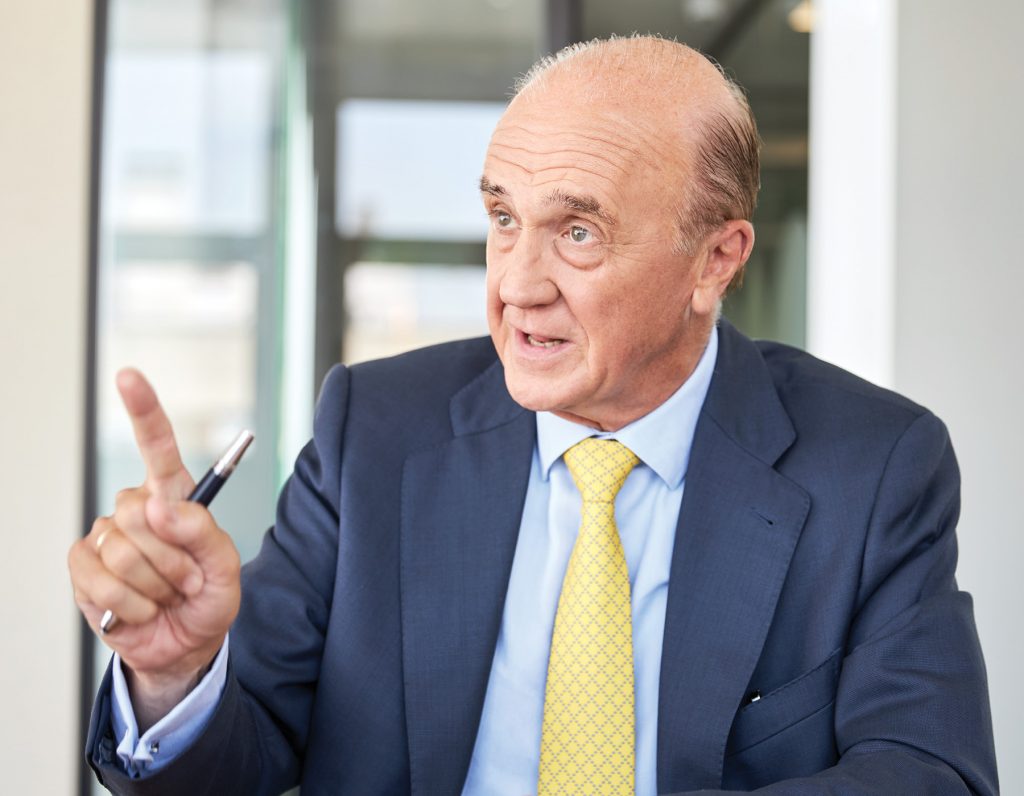 The company sells gases and gas-related technological solutions to a wide range of industries for an even wider range of applications. "We aim to create social value through innovative gas solutions that increase industrial productivity, enhance human wellbeing and contribute to a more sustainable future," says the company's vision Statement.
Key products are oxygen, nitrogen, argon, hydrogen, carbon dioxide and many others, including gas mixtures, which are used for everything from producing steel, copper and aluminium to chemical and petrochemical products, food and beverages, semiconductors, treating water and wastewater, medical gases and many other products in most industries.
"We are very easy to work with. "Any potential customer that makes a call will be directed very quickly to the right person."
Industrial gases also help clients to increase operational flexibility, reduce costs, reduce environmental footprint and increase productivity over time; for example, by making perishable food products last longer. For most industries, however, industrial gases are mission-critical, meaning it is imperative that Nippon Gases is able to provide a safe, uninterrupted and quality supply.
"When I say our gases are vital, I'm not exaggerating," Eduardo says. "A steel mill cannot produce steel without oxygen. At a chemical company, if there is no nitrogen, there can be safety risks. A manufacturing shop can hardly weld without argon. Industrial gases have to be available 24/7, otherwise most have to stop operations."
Lean and green 
Nippon Gases has a relatively flat leadership structure, with only five or six levels between Eduardo and the least senior staff. This not only ensures quick decision-making and agility but also makes it easier for partners and customers to navigate the company. "We are very easy to work with," Eduardo shares. "Any potential customer that makes a call will be directed very quickly to the right person."
The company was already very cost-conscious when it was owned by Praxair, and the new owners have the same commitment to stay lean and cost-effective. One of its largest costs, for example, is transport; hundreds of trucks across the continent carry its products to customers every day, and haulage is not a service that easily lends itself to economies of scale in this context.
To remain as lean as possible, Eduardo explains that Nippon Gases equips its haulers with sophisticated technology to help them minimise the distances they drive, which has the added benefit of making its operations greener.
"We give them the tools so that the mileage is reduced to a minimum, because when you have 150,000 customers, you can reach them through any number of different routes," he says. "That's important when we talk about our commitment to sustainability and also our profit and loss."
Journey to global 
One of the challenges in separating from Praxair was that the company no longer enjoyed some of the favourable contract terms it had access to under the umbrella of its former owner. According to Eduardo, Nippon Gases was about 13 per cent the size of Praxair's operations at the time of the sale, meaning a standalone Nippon Gases would have had far less buying power and faced a battle to secure the same terms.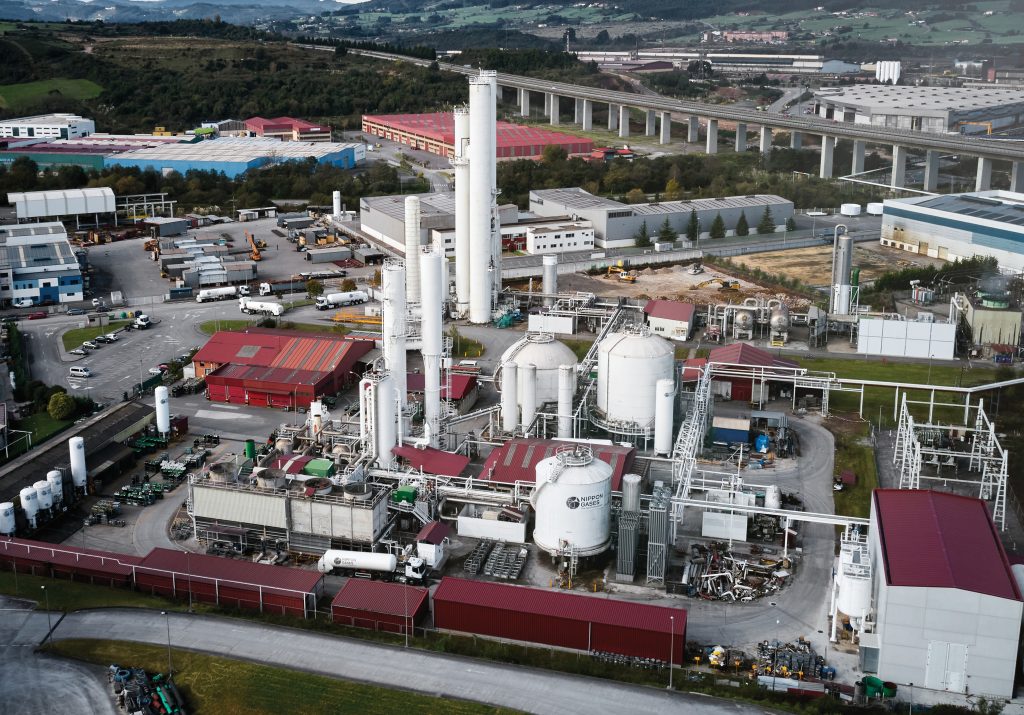 However, today, the group, with its name changed to Nippon Sanso Holdings Corporation, as part of that transformation, is fast evolving into a global company. "We are now a global company headquartered in Japan," Eduardo says.
Becoming fully global was something that also took time at Praxair – a journey that Eduardo was part of – and it is something that will require leadership, dedication, patience and hard work at Nippon Sanso Holdings too. "It will take some time until we efficiently work as a global entity," Eduardo admits.
"As 'The Gas Professionals', we have an exciting journey in front of us. The Chairman, Yujiro Ichihara, and the President CEO, Toshihiko Hamada, are the driving force behind it. It will be done."