Edgardo del Rincon Gutierrez can point to several learning moments throughout his 37 years in banking. The Banco del Bajio CEO has worked right across Central America, often in high-stress situations, but to Edgardo, that's the best way to learn. "You learn more during a stressful situation than you do in the good times," he says.
In 2006, when he was working as a manager for Citigroup, an opportunity arose to become the banking giant's Director of Integration across the entirety of Central America, a role that would take him beyond the borders of Mexico. "I had three years to form a single franchise across the six countries of the region, from Guatemala to Panama," Edgardo says.
Two years into the role, the global financial crisis hit. "The corporation suddenly found itself in a weak financial and capital situation, and that in itself represented a challenge, but for me, I found it one of the most enriching professional experiences of my life," he says. "I grew a lot and faced things I never would have had I stayed in Mexico."
Adding to Edgardo's challenges was the fact that each of the six teams he had to pull together had different management models. "I had to try to amalgamate everything to form a single working team, so I took the best from each business model and combined them," he says. "It was a great experience."
After a time as General Director of Consumer Banking at Banco Nacional de Mexico, Edgardo made the move to Banco del Bajio (BanBajío) , the eighth largest bank in the country. "What caught my attention was the challenge it presented," he says.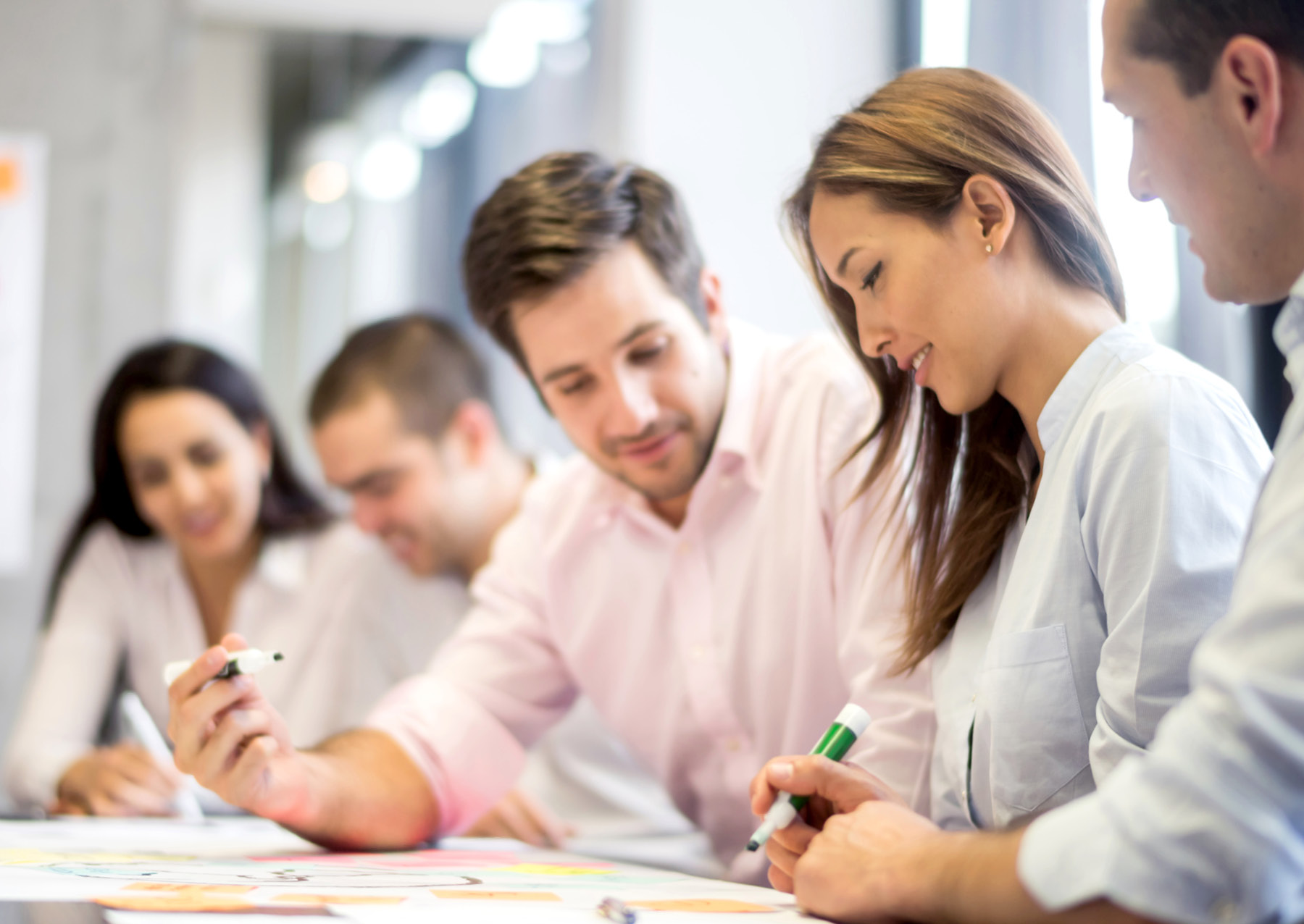 "You learn more during a stressful situation than you do in the good times."
Established in 1994, BanBajío has grown to become one of the leading business banks in Mexico, with a particular stake in the agri-food, automotive, tourism and lending sectors. When Edgardo joined, BanBajío was seeking to diversify its sources of income and stretch beyond the small and medium-size enterprises (SMEs) that had long been its target audience. "They wanted to develop new businesses and opportunities, and based on my experience, they thought of me. I jumped at the chance to meet that challenge."
Edgardo quickly discovered BanBajío's positive culture and people, who were just as ready as he was to jump in and get started. "There's such a great love and passion for the work we do," he says. "It's a relatively young bank, but over the past 10 years or so we've expanded dramatically. It's an extraordinary place to work." And graduates agree: Edgardo says BanBajío is one of the most preferred workplaces for those fresh out of Mexico's top universities. It's also one of the most significant employers in the region. "People love the institution very much in that sense as well."
---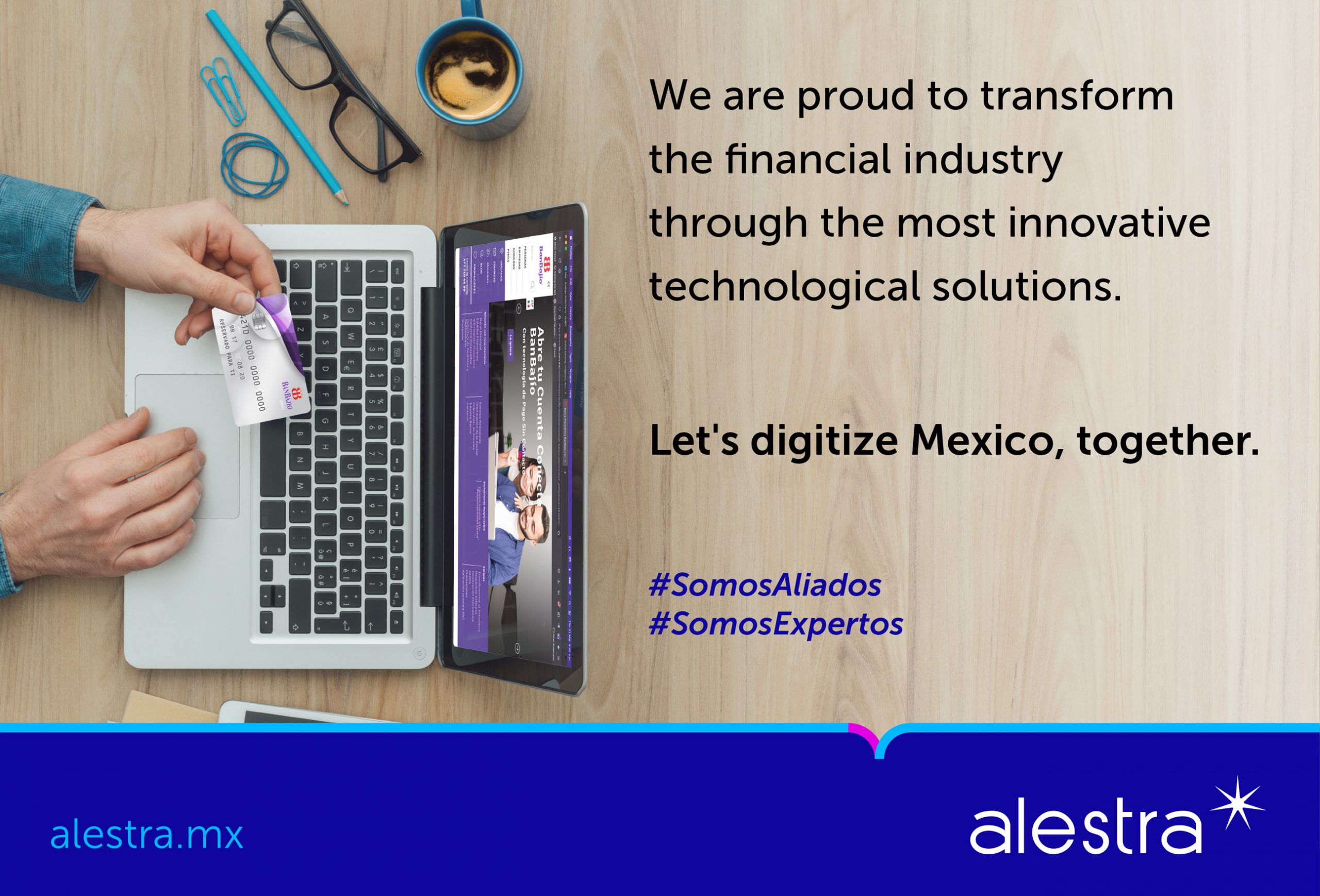 "It is an honor to work with BanBajío, to be their strategic ally and help them to generate value by transforming the financial industry and improving their users' experiences." – Ricardo Hinojosa, Executive Director, Alestra
---
Advertisement
As CEO, Edgardo strives to take the love that BanBajío's staff has for their workplace and use it to build the bank's legacy. "It says a lot to me that there's still so much passion for the company, even though the way we work isn't what it once was, and we've challenged them to evolve."
In 2019, the year Edgardo arrived at BanBajío, the bank launched a new agility plan powered by a digital transformation. The goal was to strengthen business and SME banking strategies at the same time as breaking into new markets. The difference, Edgardo says, was digital. "It was important to invest in digital banking, to have a solid data and analytics strategy," he says. "So we created a consumer credit department and modified our approach to business, and that's been a two and a half year process."
While the bank already had great strengths, in particular its customer experience, Edgardo says the refresh only made it stronger. "We know our clients, and we know what they need. When we're able to improve our customer service, we know they appreciate it very much."
In fact, the customer experience provided by BanBajío is part of what makes the bank unique in the industry. "Our service model is based around being close to the customer, particularly SMEs," Edgardo says. "And I think that big banks often depersonalise this side of the business, they move it off to self-service tools. These tools are useful, but they can't replace the personal relationships you build through closeness with the customer."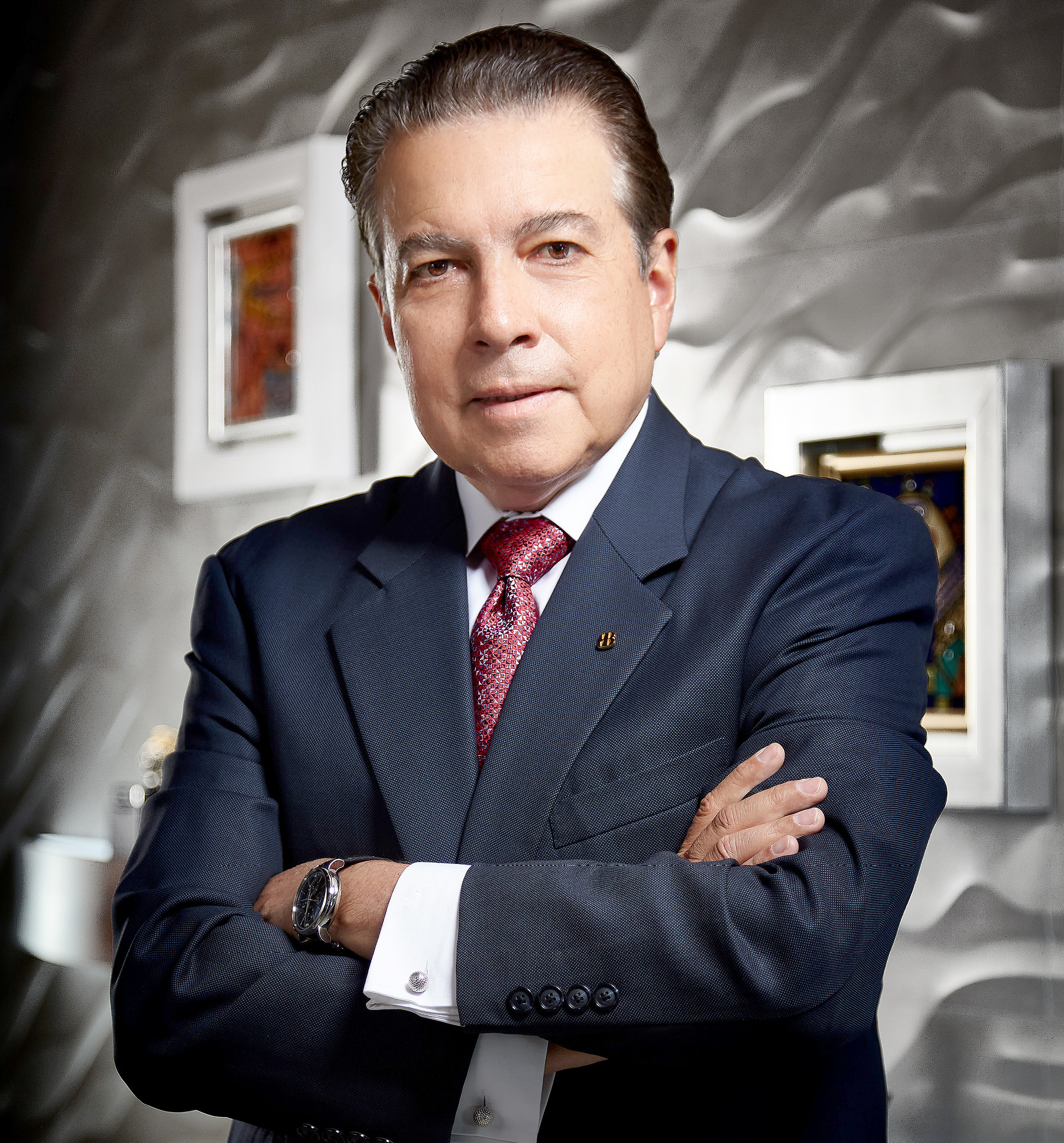 "When it comes to agribusiness, we're undoubtedly the best in the market."
BanBajío's new digital strategy has kept that interpersonal side of doing business front and centre, even as its electronic banking and mobile applications have improved. "Our most important business today is what we are building for our clientele in the digital banking realm," Edgardo says. "Right now, we are migrating customers to our new digital apps, and what we are achieving goes further in terms of service and customer management capacity than our competition."
At the same time, the internal changes for staff made it easier for them to provide the level of service for which BanBajío had become so renowned. "Our people have that much more support in terms of data and analytics; they can provide much better management."
Helping to facilitate BanBajío's new digital reality is the bank's network of partners and suppliers. "There are several companies assisting us in our digital transformation," Edgardo says. "We have developed these relationships over many years, and they've given us access to cutting-edge technology. It's a pleasure working with them."
---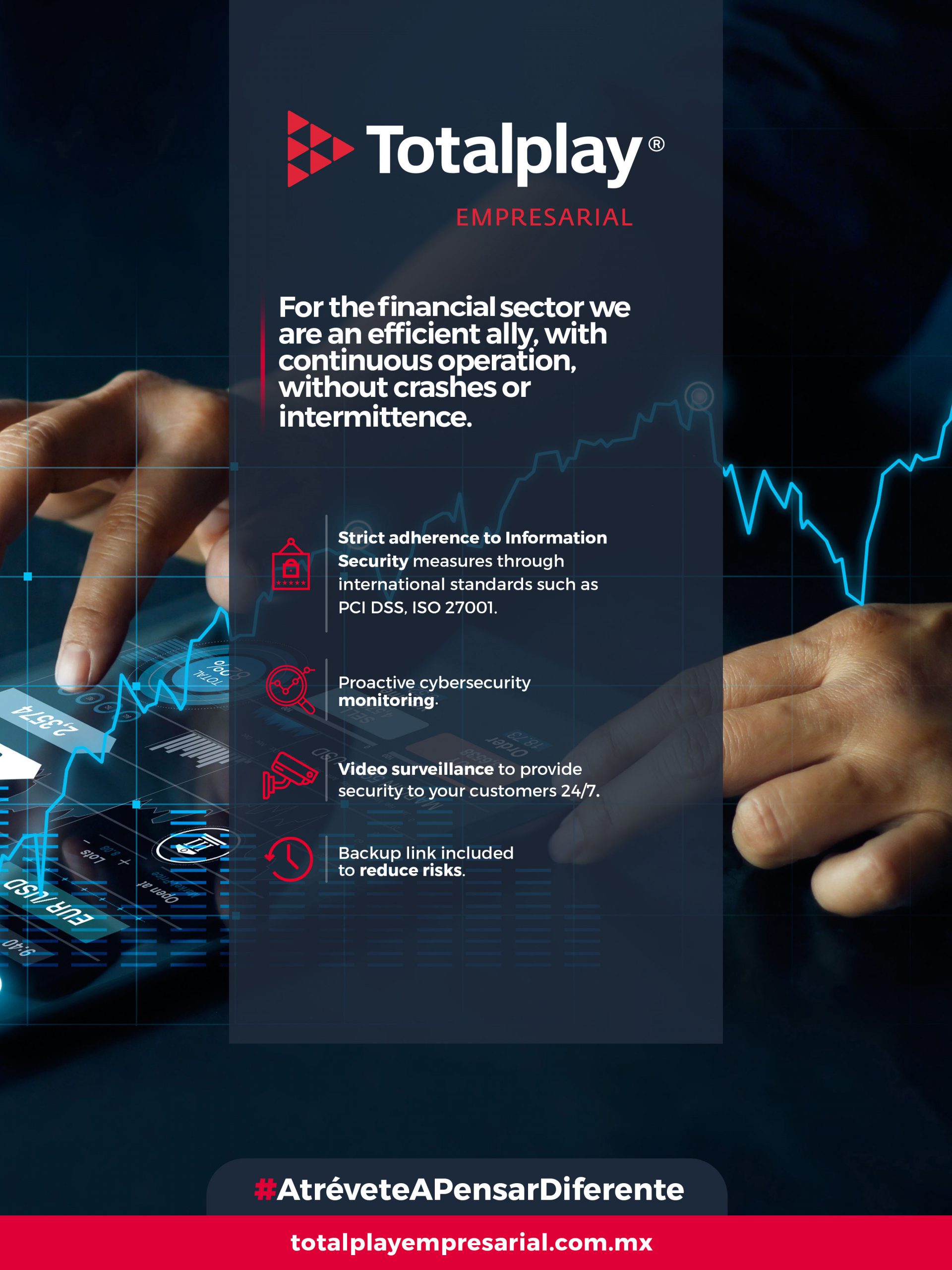 "Working with Banco del Bajío has been a rewarding challenge. The team led by Roberto Hernández allowed us to implement state-of-the-art technology in corporate and key branches to achieve their goal towards the digitalization process. Our capacity, flexibility and reliability have strengthened their infrastructure for more than five years." – José Antonio Vázquez Marmolejo, Commercial Director for the Financial Sector, Totalplay
---
Advertisement
While the transformation has already delivered what Edgardo considers "concrete results", it wasn't an easy process. "It represented a great challenge, but at the same time, it represented great satisfaction," he says. "What agile models do is build, through an interactive and diverse team, a model for incremental success. A big project usually delivers a single big result, whereas we've been able to constantly deliver smaller wins that add up to something even greater. And personally, to work with such interesting people and aid in their professional evolution is a reward in itself."
The speed at which BanBajío has been able to implement this new strategy has been a source of pride within the company, Edgardo says. "It's down to our efficient execution of the plan. People have seen how fast we've moved, they haven't had to wait long for the results and, as a result, the entire company has felt proud of what we've achieved."
By surrounding himself with a great team, the latest technology, a sturdy business infrastructure and a strong network of external allies, Edgardo is well prepared for the challenge of his career. "BanBajío has a long-term vision, and we all work together to realise that," he says. "We discuss every idea, and these discussions always result in better ideas. It's the fundamental element of any leader in any industry to have the right technology and the right people in order to best serve customers."
BanBajío may be eighth on Mexico's bank ladder but, according to Edgardo, it won't stay that way. "We're already close to seventh. And when it comes to agribusiness, we're undoubtedly the best in the market," he says. "BanBajío has always been a bank characterized by growing beyond the industry and constantly gaining market penetration. We are an important, relevant bank that has the people and the technology to compete one-on-one with any bank in the business."