When they got stuck trying to think up a name for the new bank they were starting in the early 1990s, Ed Wehmer and his friends decided to save themselves some time, money and hassle. Instead of holding focus groups and brainstorming sessions, they found a book of English company names, opened it up and threw a dart. It landed on the word Wintrust. 
"Kids always ask how we came up with the name," says Ed, who has now been CEO for 23 years. "Is it because we win people's trust? No, it's because we threw a dart at a book. We were kind of just knuckleheads messing around back then. But it turned out really well."
They started out with a 1,100-square-foot branch in a northern Chicago suburb called Lake Forest with 11 employees and not enough chairs. "The first day I showed up, I had nowhere to sit," Ed recalls. He also remembers making business calls on a mobile phone the "size of a boot" that could only get a signal by the fountain in the nearby town square. 
Today, Wintrust is Nasdaq-listed and owns 175 different community bank branches across Chicago, Milwaukee and Wisconsin that operate under various brand names. 
"We were at about a billion dollars when we went public and put all the banks together under one holding company," Ed shares. "Now we're pushing US$50 billion, one of the top 30 commercial banks in the country and growing like a weed." 
The great motivator 
Ed became a certified public accountant at Georgetown University before going on to work for Ernst & Young LLP for seven years. While there, he specialized in banking and eventually took an interest in mergers and acquisitions. 
"Right about then, Illinois and the US started changing their laws and allowing bank mergers to happen," he says. "So I figured out how to do bank mergers and ended up running it for the firm nationally. That was a lot of fun. I was just 27 years old, flying around and talking to boards of directors. It also scared the hell out of me." 
Ed's seniors at Ernst & Young told him he could be a partner if he kept performing so well, but that wasn't the path he wanted, he reveals. Instead, he left to join one of the firm's clients, the Chicago-based Corus Bankshares, where he became Senior Vice President and CFO. He was also President of the firm's largest subsidiary, the Lincoln National Bank. 
"We were kind of just knuckleheads messing around back then. But it turned out really well."
"As CFO, I learned a lot more about that side of the business, and I was President of the biggest subsidiary, learning how to run a bank," he says. 
The job was hugely educational for Ed, but it also required working 13-hour days and rarely seeing his children. So he decided to start his own bank – one that would offer an alternative to the larger institutions with highly personal, community-focused service. "I said, what the heck? What's the worst thing that could happen? I'm going to start a bank. If it doesn't work I can always go back and be a CPA," he remembers.
Even though getting Wintrust off the ground was a lot of work, Ed got to see more of his kids and drive them to school every day. It was enormously rewarding, but just like when he was flying around the country speaking to boards of directors in his 20s, he was scared of failure. "Fear is a great motivator," he reveals. 
---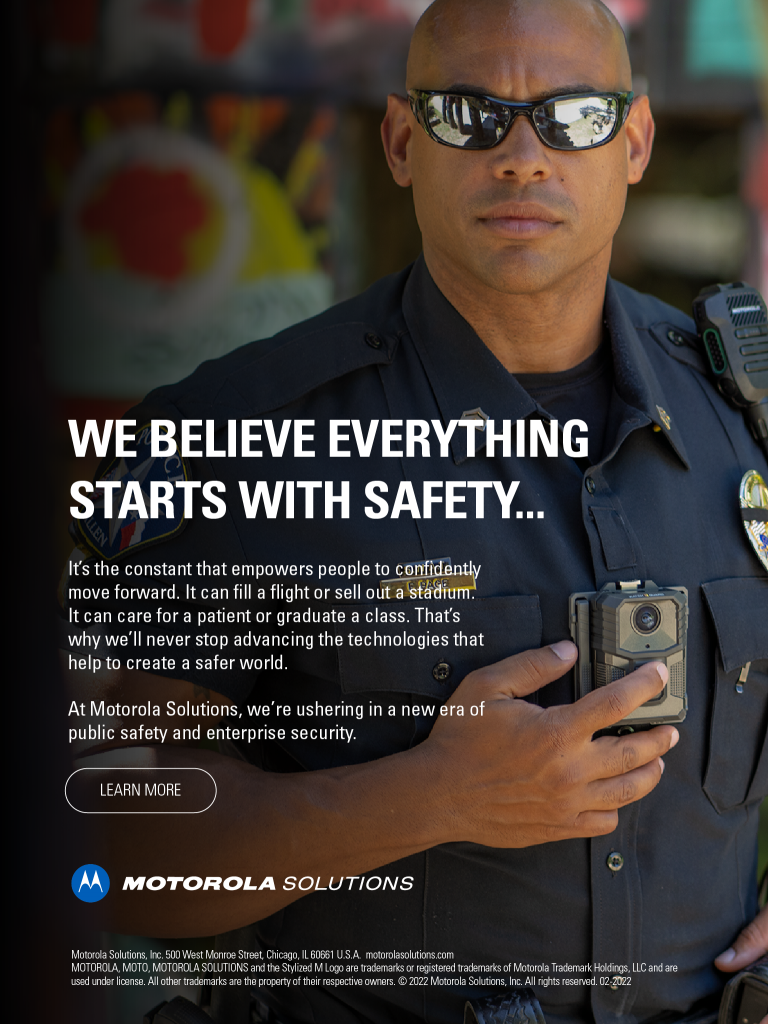 ---
Advertisement
High-touch, high-tech 
It turned out there was high demand in Chicago and the surrounding area for banking that put the customer first and made them feel truly taken care of. "People wanted what we had to offer, which is a high-touch service," Ed says. 
That might mean something as simple as waiving a fee when the customer isn't happy about it. "Some people get a US$5 fee on something and they go, 'I don't want that.' Our guys can just waive it. Bigger banks go, 'I'm sorry. I can't waive it, sir', and just piss them off," he adds. "Throw 'em out the door for five bucks – it doesn't make any sense."
Wintrust offers a high-tech service as well as a high-touch one. Having a human being to talk to and resolve problems is a major plus for customers, but Ed recognizes that easy-to-use mobile and online banking tools are just as important for a well-rounded customer experience. It also helps the bank stay competitive against larger institutions that rely more heavily on online tools.
"It's local versus big," he points out. "We don't just talk the talk. We actually give our guys the power to push the decisions as close to the customer as they can. You go to a big bank, you get bounced around all over the place, and they can't make a decision. At our place, we just make a decision."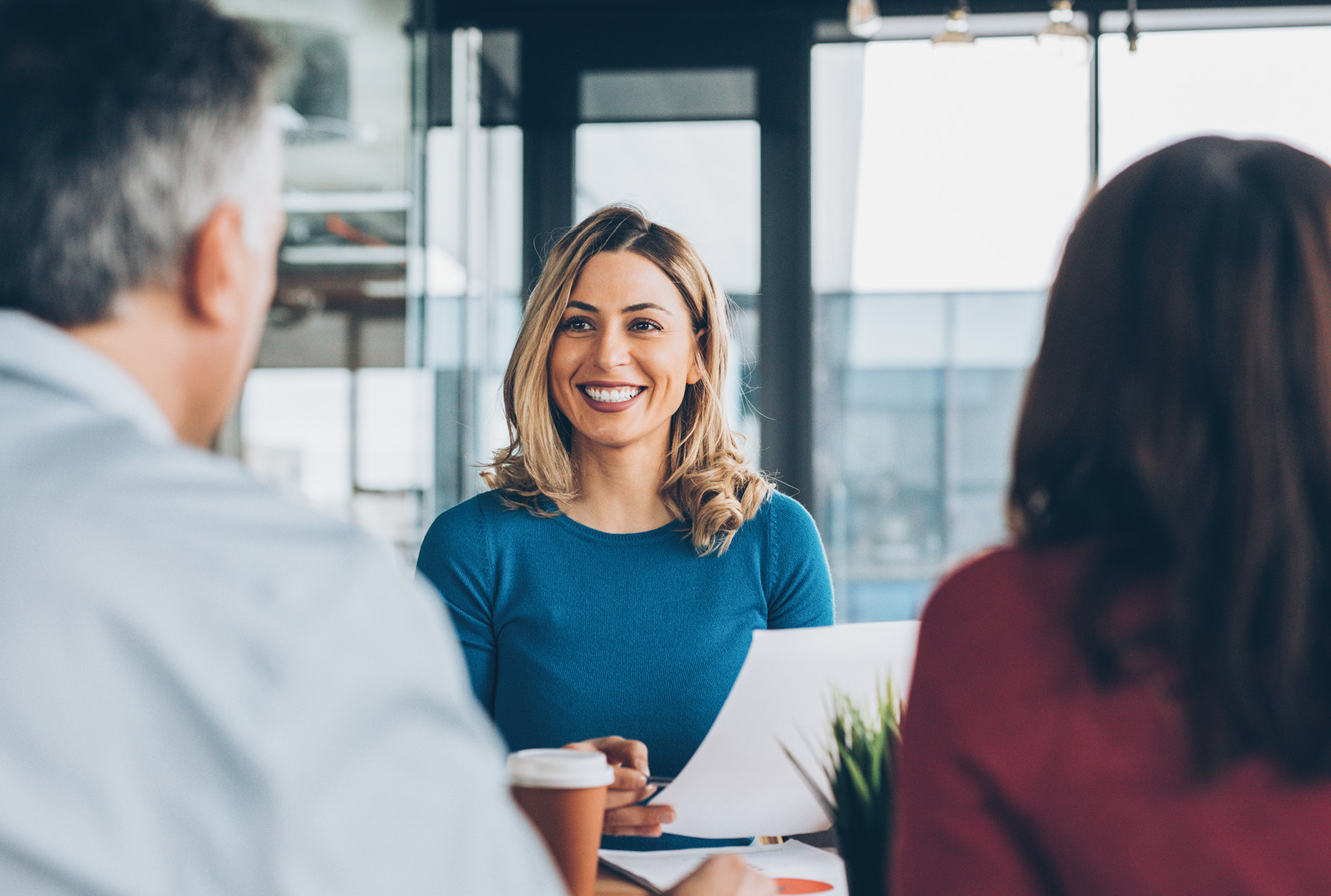 "Now we're pushing US$50 billion, one of the top 30 commercial banks in the country and growing like a weed."
The commitment to being local goes beyond the walls of Wintrust's bank branches – its teams are closely involved in community events in the areas they serve, and they are well-known among local residents for having a positive impact. 
"People get really involved with what's going on in the towns," Ed confirms. "It's a fun part of what we do actually. You're a local bank president in this little town, you make a difference and it works really well. You hire good people too."
Healthy as a horse 
The main reason Wintrust has grown so large over the past decade and half is that it was able to buy up distressed banks in the wake of the 2008 financial crisis. Ahead of the crash, while many other banks were cashing in on risky loans, Wintrust stuck to the parameters it had set itself for lending and avoided the rush. 
At the time, it meant missing out on what seemed like a lot of big opportunities but, in the long run, it meant the bank was financially healthy after 2008. 
"Back in 2006 and 2007 the world was going crazy – we couldn't get deals done in our pricing parameters or within our policy parameters. So I went into what I call rope-a-dope," Ed says, referring to a strategy in boxing where you allow your opponent to tire themselves out by going against the ropes and blocking their punches.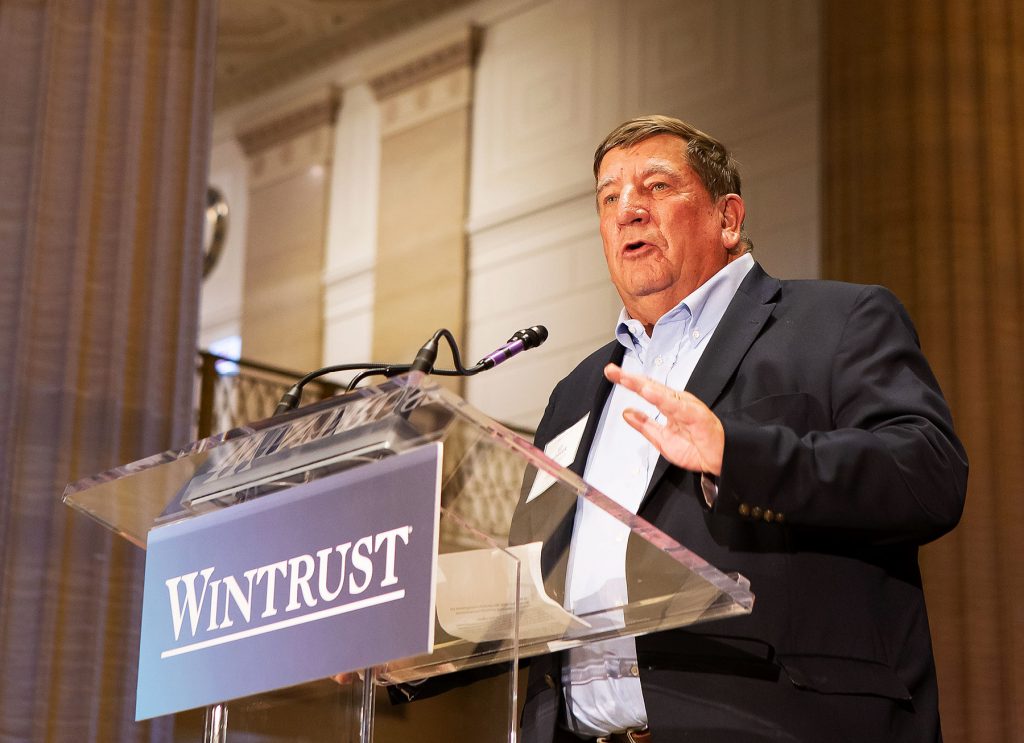 "We had record years during the downturn and bought more failed banks than anybody in the country."
"Or it was like a really good high school party that's going to get busted by the cops. We didn't let our guys go in, so they're not going to show up when it hits the fan. And we used that time, instead, to build up our infrastructure. I was able to hire a bunch of people who came from the bigger banks and put all the plumbing in there.
"So in 2008 when it all went down, we put the pedal to the metal – healthy as a horse. We had record years during the downturn and bought more failed banks than anybody in the country." 
As Wintrust expanded through acquisitions, it avoided bringing all of its branches under the umbrella of a single, homogenized brand, preferring instead to keep multiple brands operating under different charters. 
Looking ahead, Ed says he is unconcerned about how much Wintrust grows because that is up to an unpredictable market. All he can do is keep focusing on what's within his control. 
"People ask how big we're going to be in five years. I have no idea – I don't care," he says. "I'm just going to take what the market gives us and work to preserve and increase shareholder value." 
---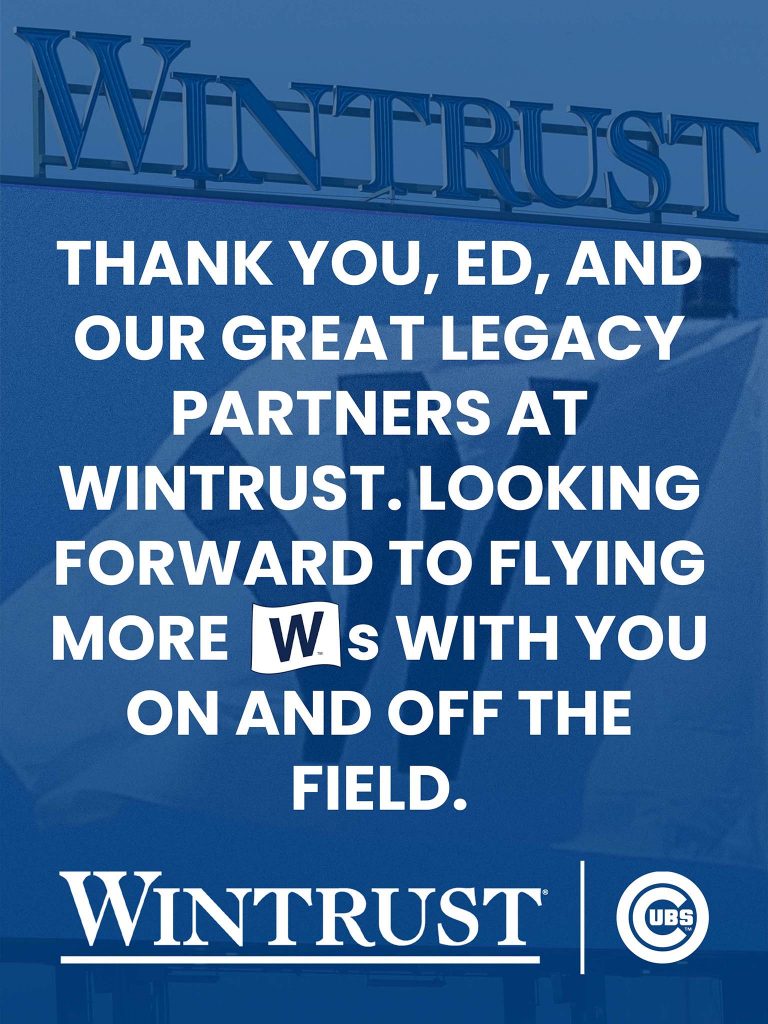 ---
Advertisement
"Ed is an iconic business leader in Chicago. His work at Wintrust is both foundational and consequential to the City of Chicago." – Greg Brown, Chair and CEO, Motorola Solutions
"As the owner of a company based in Chicago, I'm grateful to work alongside Wintrust – and its Founder, Ed Wehmer – in building up our hometown's reputation as a world-class destination for commerce and a home for hardworking, bright-minded innovators." – Andy Gloor, CEO, Sterling Bay Capital Advisers