Douglas Thompson grew up near Cape Town, studying mechanical engineering with the intent to get into farming – a nod to his family's mining and farming background.
"I loved farming. It taught me to respect nature, the value of our natural resources and the strength within people. Working on the farm with my dad and the team is why I loved farming. It was in the dust, dirt and sweat of the paddocks that I learned a lot of my leadership skills from the people I worked with," he says.
While he was studying, Douglas worked in a deep-level gold mine. The Australian COO of Coronado Global Resources tells The CEO Magazine that it was here, probably 1,000 metres underground, where he realised this was the place for him. "The size and complexity of the engineering was intoxicating for a young engineer," he recalls.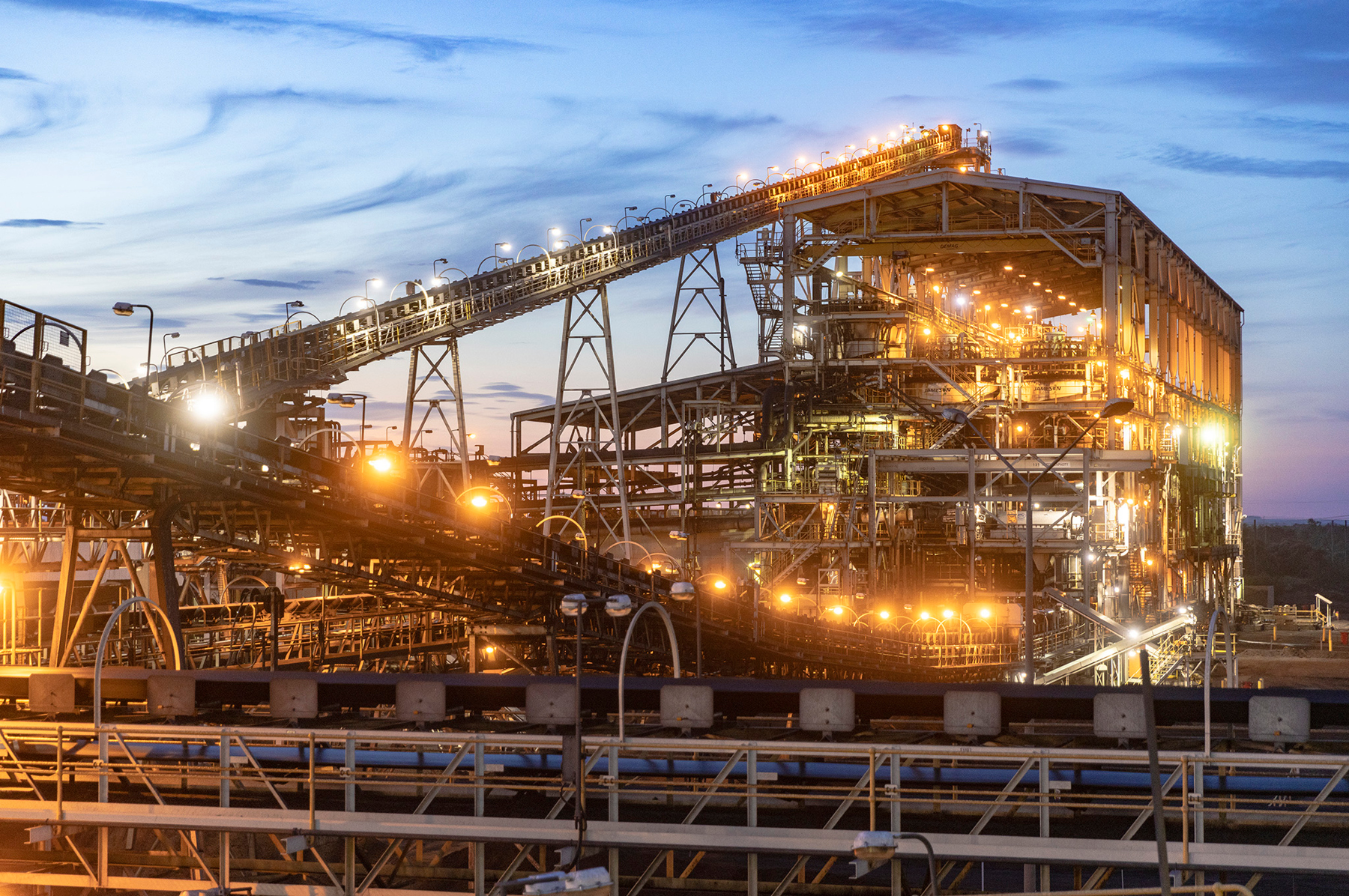 After finishing his studies, Douglas worked on and off the mines as an undergrad until the company he was working for, Gold Fields, offered him a full-time role. Initially running through the normal ranks in engineering, he quickly became frustrated and knew that if he hoped to run the mine one day, he would first need a mine manager's ticket, which would mean a return to studying to acquire additional qualifications.
"Instead, I pushed on as a mechanical engineer, doing a blasting and mine captain's ticket. While I was doing this, the company offered me the opportunity to go back to university and do a Bachelor of Science with honours in mining, which I obviously grabbed with both hands," Douglas shares.
An International Experience
Following a few more years working and studying, a colleague suggested the South African native look to a different style of organisation, pointing out the fact that Australia was known for efficient mining. This led to a career with mining company Thiess, where he intended to spend two years learning what he could from his new country.
Soon after arriving, Douglas found himself with a smorgasbord of different opportunities to sample, from which he chose a gig working for the new owners of Thiess at CPB, a construction business. He says this role was the final stepping stone to prepare him for his next role as CEO of Thiess, the last stop before his move to Coronado.
Making the move was an easy choice for Douglas. "Coronado Global Resources is an ASX-listed metallurgical coal business with great resources, enough to last at least 20 years. As a responsible custodian of those resources, we have a long-term outlook," he enthuses. "We want to be the ones that can expand or make smart acquisitions as others look to sell their met coal assets."
The key focus of his work is the Curragh Mine project, which has a blended workforce of direct employees and contracted partners, combining a wide range of skills and people, all working towards the One Curragh Plan.
"As of December 2021, we had 1,860 people, making us a very large direct employer. And obviously, indirectly, our contribution to the community is large. We are very mindful of that, and active in supporting the communities that are important to our people," Douglas explains.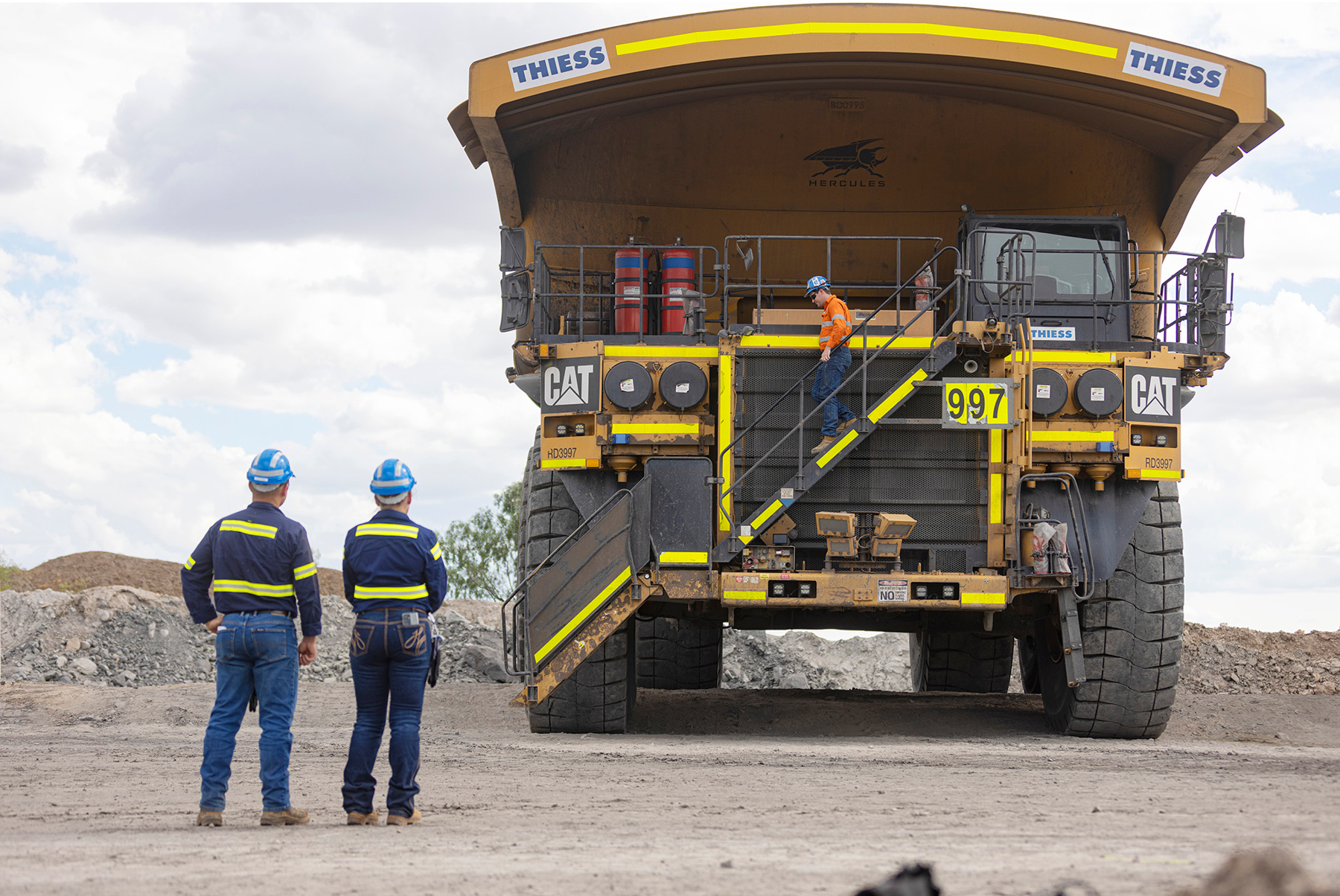 "We've paid good dividends to our shareholders, but we've been prudent about how we manage our balance sheet, so we're not a stressed business."
Not a company to rest on its laurels, Douglas says Curragh is currently a 12–12.5-million-tonne operation blessed with fantastic infrastructure, including a geological resource rich in quality and volume of coal, which has opened many doors for Coronado. He says the company is very well positioned and is currently evaluating its future growth plans for Australia and the United States, including potential expansion plans at the Curragh Mine.
"We've got a lot of infrastructure with considerable headroom. The mine has two coal processing plants and good accessibility to rail and ports," he shares. "We are planning to take the mine from its current production levels to 13.5 million tonnes by 2025 with further expansion possible."
Douglas says this is the kind of organic growth that excites him. "Organic growth is about making our core business more productive, efficient and profitable. It's not always easy, but the rewards are immense. We are also mindful of inorganic growth opportunities. As larger diversified miners look to exit met coal over time, Coronado is in a position to consolidate these assets.
"We've paid good dividends to our shareholders, but we've been prudent about how we manage our balance sheet, so we're not a stressed business – we've got a very healthy balance sheet that can be used for growth."
Partnering Up
Importantly, in addition to a healthy balance sheet, the company has long-term partnerships with a number of contracting partners. Douglas says these partners, working alongside Curragh's operated draglines and fleets, give Coronado great flexibility through the market cycles.
"We've got quality service providers working alongside us at Curragh, and we are all aligned to deliver a common plan. The 'One Curragh Plan' provides the direction and framework so that all of our partners can work closely with Coronado to achieve our shared goals and deliver safe and reliable production from the mine."
One of the main benefits of having trusted project partners comes from the added flexibility around the provision of equipment and people services, which can have long lead times.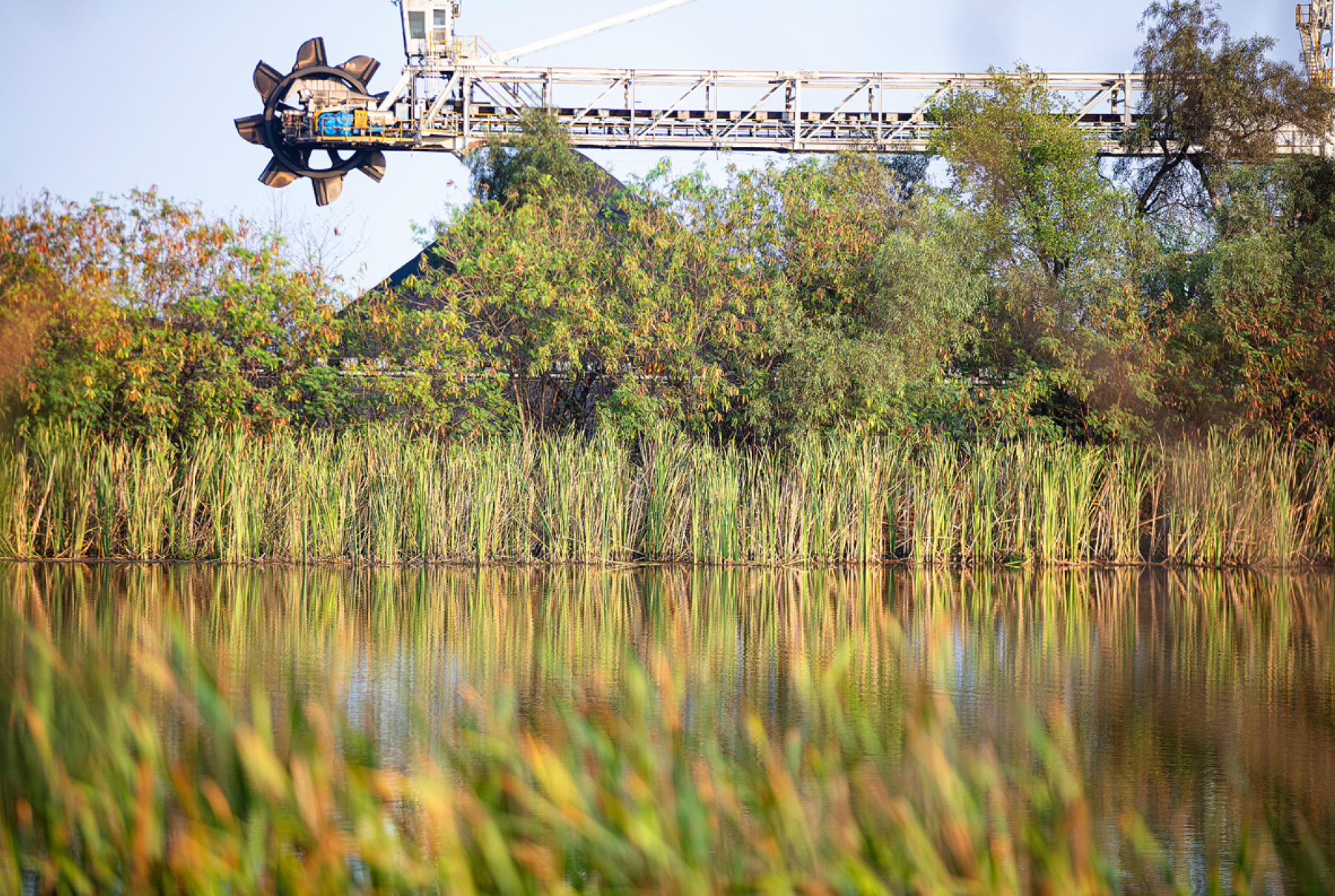 "We've got quality service providers working alongside us on Curragh, and we are all aligned to deliver a common plan."
"When you procure a service from a company, they bring you a particular skill or a technical solution. We are a mining business. We put our resources in running that well. We want to partner with companies whose business offers the kind of technology we need, so that we can leverage it," he says.
Making these partnerships work involves many moving parts and Douglas believes it ultimately comes down to "fostering strong, open relationships". One way the company does this is by creating an environment and a leadership team on site that encourages collaboration and being able to speak openly and freely.
Remaining Agile
Douglas sees agility as a vital tool to Coronado's success. Agility gives management and the company as a whole the ability to remain focused on the long-term goals, but also to "quickly adapt to changing parameters in the market or internal business circumstances, in order to remain aligned with the business's short- and long-term strategy".
"Agility is embedded in our CARE values of Collaboration, Accountability, Respect and Excellence," he explains. "Our CARE values guide our decision-making and set the standard for our teams, with safety as a core principle.
"Continuous improvement in all aspects of our business, not just agility, is something we strive for on a daily basis. As a business we encourage our employees to embrace innovative thinking and value accretive options for our business."