Few industries have been hit harder by the pandemic than aviation in China. The initial outbreak in Wuhan lead to some of the world's strictest lockdowns, and the government's continued zero-COVID policy meant there were still 200 million people trapped by stringent travel restrictions in May this year.
The crisis followed six years in which the number of passengers on China's domestic airlines nearly doubled, but suddenly thousands of planes were grounded, and airports could no longer count on millions of transiting international travellers. It is thought the country's airlines have lost around US$350 billion between them in just over two years.
So you might assume that SATS, Asia's leading food solutions and gateway services provider, would be in dire straits too. Greater China CEO Donny Cheah joined the company in September 2019 when everything looked rosy, and his actions over the following months gave the firm the resilience and diversified offering that helped it cope with the turmoil that was about to unfold.
"China is the first territory outside Singapore where SATS has ventured beyond aviation," he tells The CEO Magazine. "It involves supplying food to other establishments such as restaurants, supermarkets, convenience stores and coffee chains. It was a new part of the business and I wanted to strengthen and grow it – and I'm very glad we did because, while COVID-19 impacted air travel, that side of our operation has grown by close to 90 per cent year on year."
SATS also has operations in Japan, Malaysia, India, Hong Kong, the Republic of China, Macau, Thailand, Vietnam, the Philippines, Indonesia, the Maldives and the Middle East. It mainly provides in-flight catering and a number of gateway services including passenger check-in, cargo, luggage, aircraft cleaning, logistics support and, in Singapore, airport security and cruise terminal operations.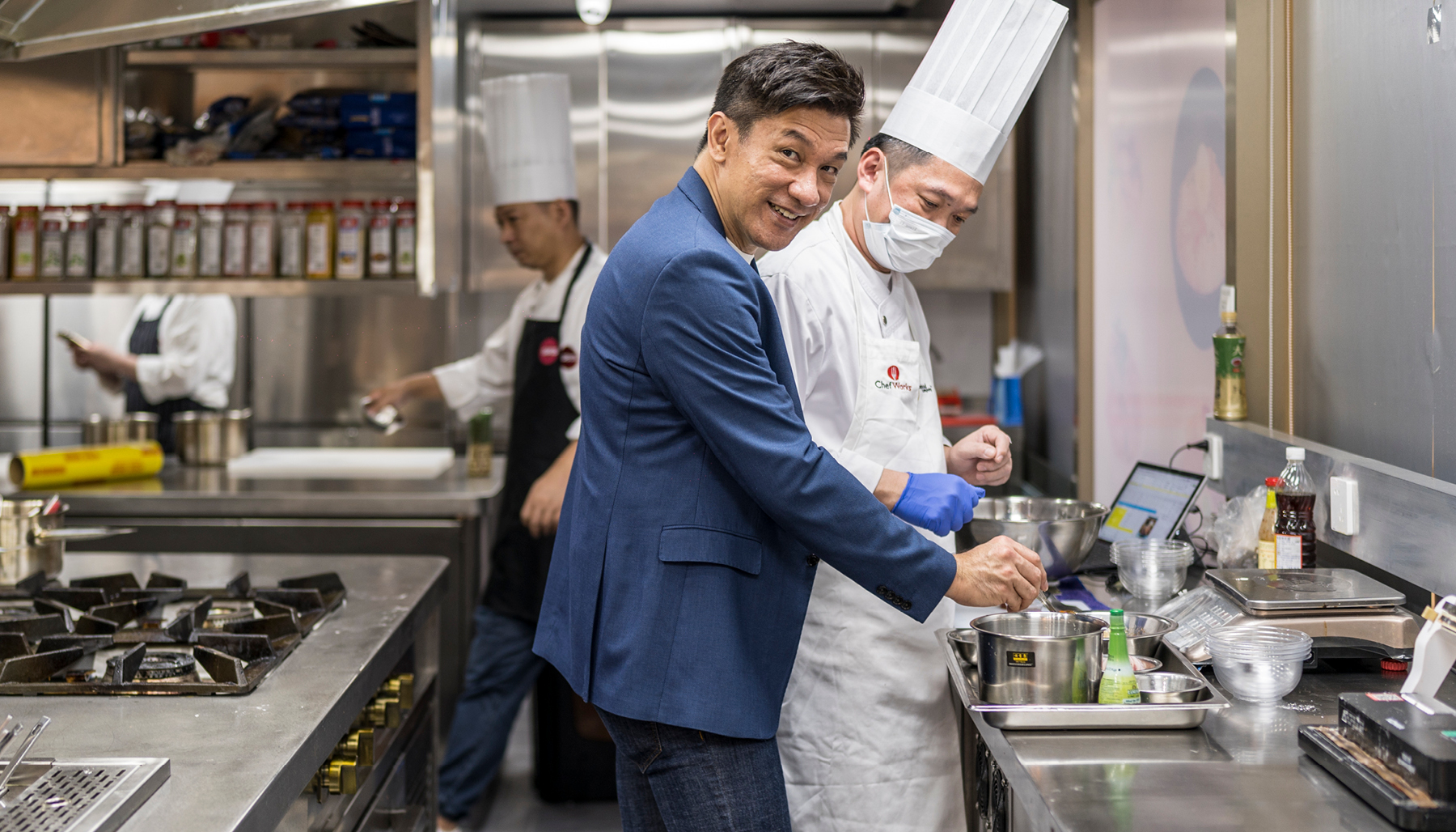 "When I take on a leadership role, I always look at what I call the 'three Ps and C' – People, Processes, Product and Customers."
Pre-COVID, it handled 126 million passengers and 5.4 million cargo tonnes. It provided more than 167 million high-quality inflight meals to several major airlines including Singapore Airlines, British Airways, United, Qantas, Cathay Pacific, China Eastern and China Southern Airlines.
Donny joined the company having already worked for four years in Shanghai for Panasonic Avionics and Sumitomo Drive Technologies. Before that, he spent 15 years at Singtel holding key management roles to grow its enterprise business globally, based also in Beijing and Tokyo.
"When I take on a leadership role, I always look at what I call the 'three Ps and C' – People, Processes, Product and Customers. Naturally, when I joined SATS, I took some time to first understand the people, including the leaders, to see where we needed to strengthen and beef up. I wanted to make sure that everyone was motivated, working cohesively and had a sense of purpose."
---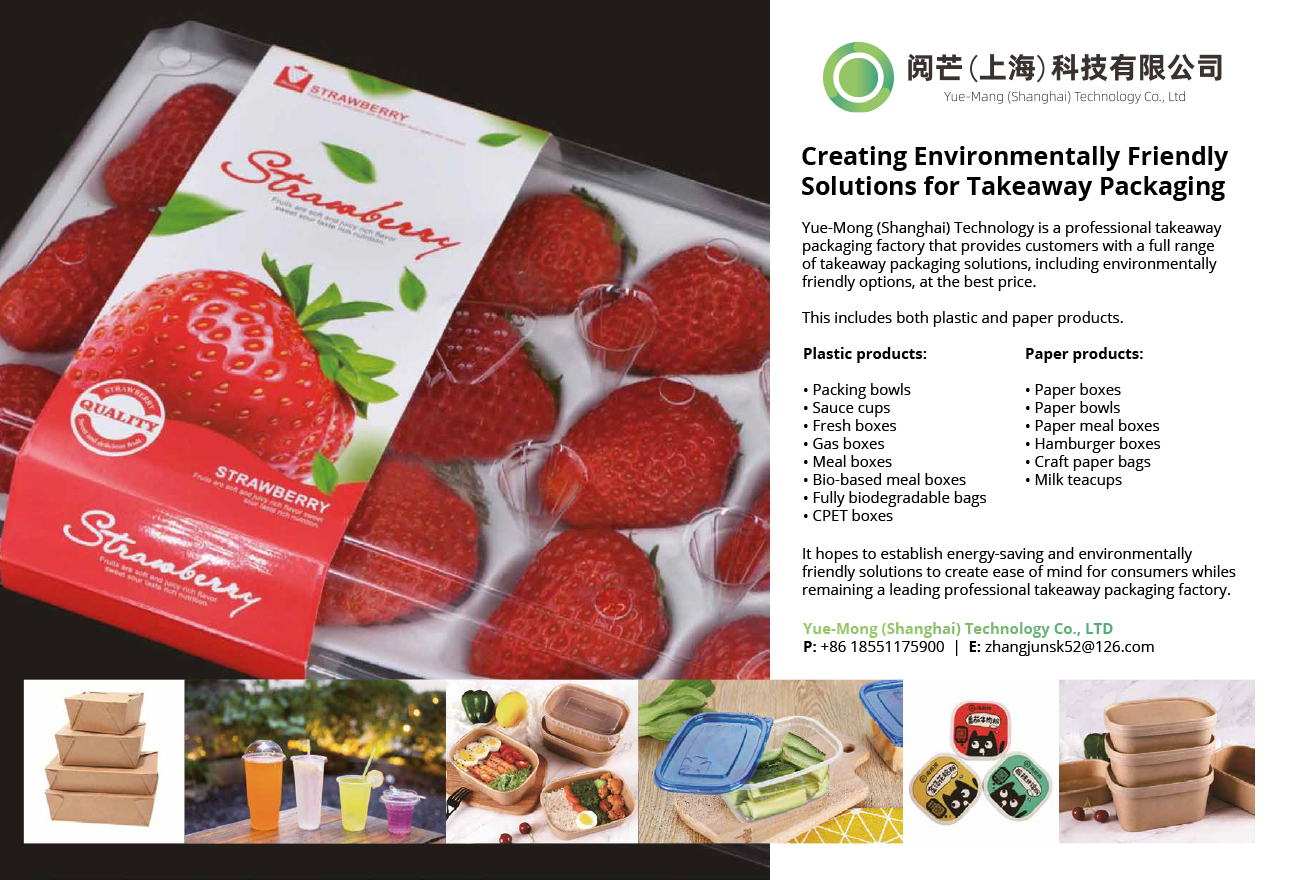 "Selling boxes is simple – providing solutions is more complex. Only the packaging team fully understands our customers' products to provide them with accurate solutions. We want to continue providing solutions to our customers rather than simply selling boxes." – Jun Zhang, General Manager, Yue-Mong (Shanghai) Technology
---
Advertisement
With a background in information technology and industrial automation, Donny is used to spotting ways to use new technology to drive efficiencies. 
"I got my IT team to proactively look at our manual processes and share with me how we could use different software to streamline our operations and reduce human error. That's a better approach than just making small, soft changes to our processes," he says.
"I also wanted to ensure that we make full use of automation to improve productivity and efficiency. A good example is the new factory in Tianjin where we installed the latest automation equipment coupled with IoT capabilities to give us real-time monitoring and analytics to reduce food wastage, enhance food safety and quality."
As a food solutions company, SATS customises its product according to the needs of its customers. "Competition is even more intense on the ground when we start to serve non-aviation food customers," Donny shares.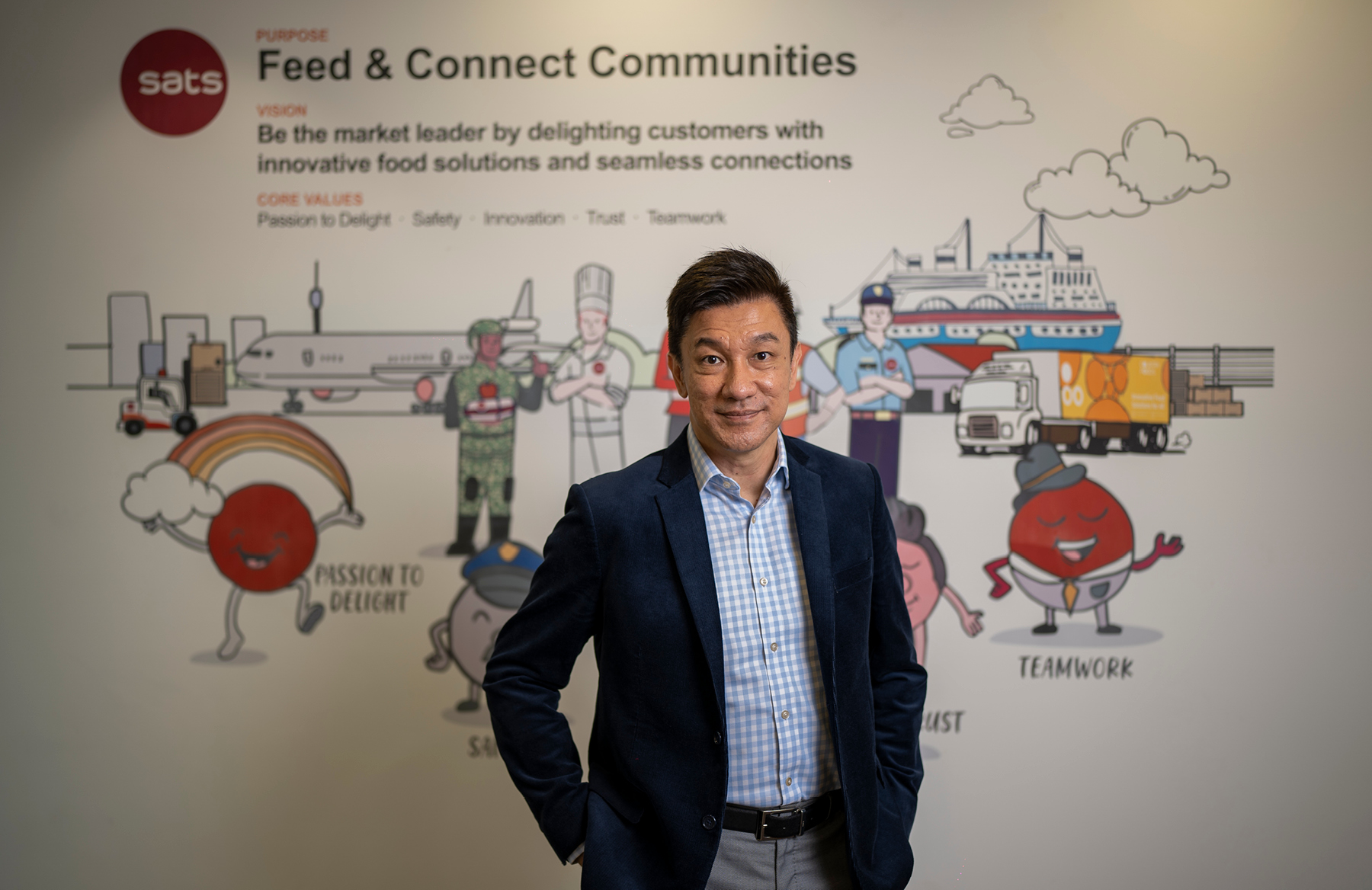 "I have a lot of confidence in China's aviation industry. Once the borders begin to open, people will start to travel again very quickly as they have in other countries."
"It's simple – if the food doesn't look and taste good, we'll lose our business. When I started, our product development team was in our factory located in Kunshan which is far away from our non-aviation customers in Shanghai," he says. "I could see we weren't engaging our customers closely enough so I decided to set up a new Product Development and Customer Experience Centre in Shanghai where we can not only frequently invite them to come and taste our new products, but we can also make changes and respond to them much faster."
Donny has certainly fine-tuned SATS as a business so it's battle ready for when restrictions ease. He also has faith that the airlines and airports will return to their former glories.
"I have a lot of confidence in China's aviation industry. Once the borders begin to open, people will start to travel again very quickly as they have in other countries. Coupled with our continued growth in the non-aviation food business, I believe the rainbow will start to appear pretty soon after the rain." 
Growth Opportunity
Air cargo is an area Donny has earmarked as another opportunity for growth. The volume of air
cargo in China
doubled in the 10 years up to 2019, and only saw a modest drop in 2020 due to the pandemic
.
"The air cargo business has also remained very resilient during this whole period – ecommerce is driving growth and we think this will continue, not just in Greater China, but in many other countries where we have a strong network established over many years, which gives us an edge," Donny says.