Due to a mixture of sky-high rents and limited space, Hong Kong is infamous for its tiny apartments. Many of its looming high-rises are full of "nano flats", where residents have room for a bed and little else.
As one of Asia's largest property developers, Chinachem Group has built these tiny units in the past. The company is responsible for more than 300 of Hong Kong's tower blocks, which contain offices, retail units and hotels, as well as an array of residential spaces.
However, in recent years, the Group has rethought its approach as part of a wider effort to reinvent its brand and mission, and become a company known for socially-oriented values. That's why in 2018 it introduced a new policy: to no longer build apartments smaller than 18.6 square metres.
"We need to do our part to ensure that we leave a better world for future generations to reach their potential," says Donald Choi, who became Chinachem Group's CEO in the same year as the policy change.
"We are no longer going to build the very minimal-sized nano flats. Some of them are really inhumane, so we are not going to do that, despite the fact it may be a higher-profit sector for us to be in."
---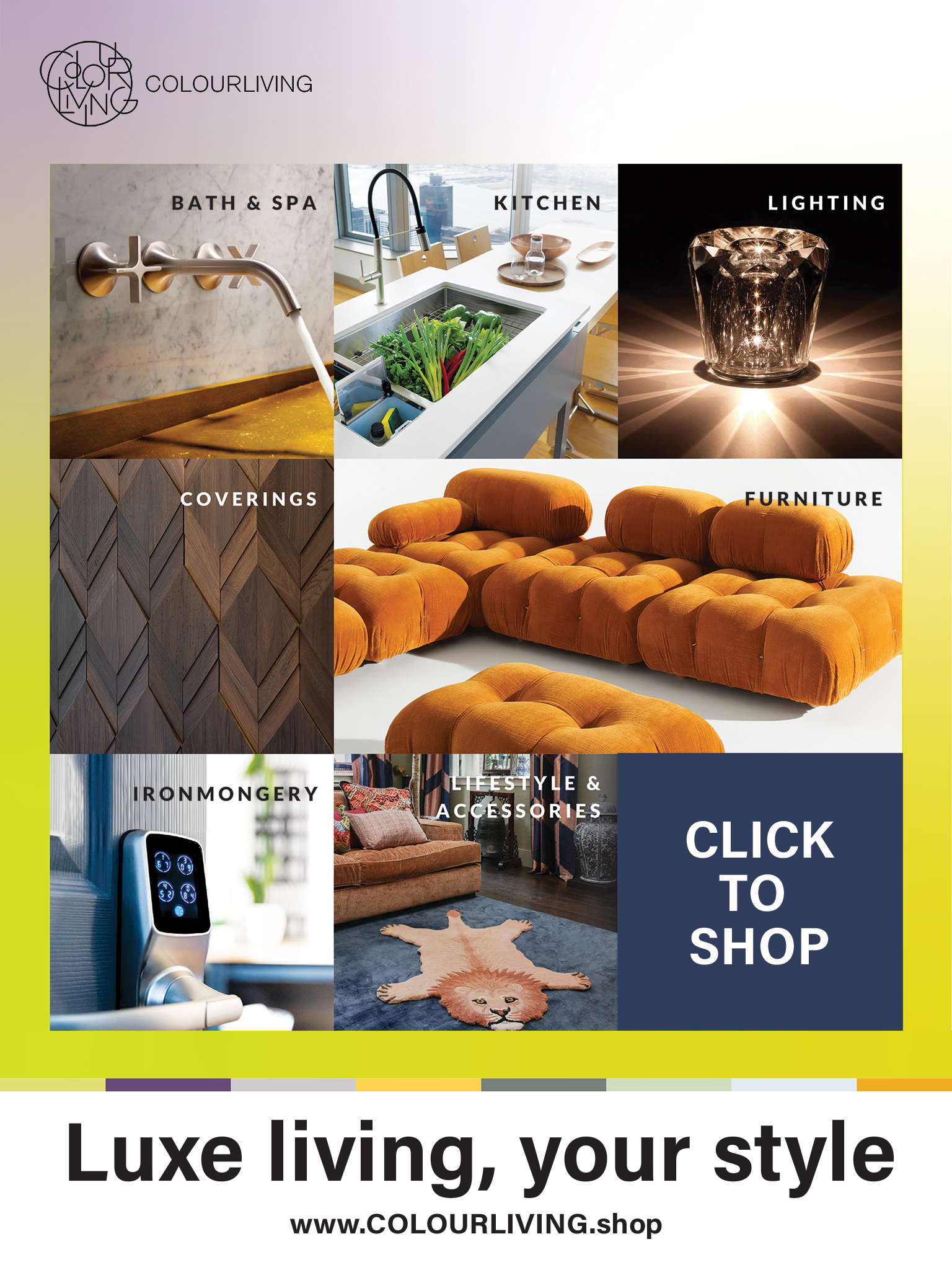 "BSC Group has forged a close, professional relationship with Chinachem Group with whom we share the same vision of questing for excellence and creativity. With a mutual trust built around our shared core values, we envision to take our partnership to a new level." — Denise Lau, CEO, Distribution Group Hong Kong, BSC Group Limited
---
Advertisement
Building community
In the more than four years since Donald took the helm, Chinachem has undergone numerous other changes. "It has been quite an exciting journey for me, as well as for the Group," he reveals.
"We have really redefined the Group business plan since I joined. We are on a transformational journey to bring Chinachem Group to a new height and are actually making an increasingly positive impact in the community that we work in."
A key moment in that transition came in 2020, when the Group celebrated its 60th anniversary by rejuvenating its brand. The new branding helped the company reposition itself as a developer of "places with heart" – a vision underpinned by its new heart-shaped logo. At the same time, it underscored its commitment to making a positive impact with the motto: 'People, Prosperity, Planet'.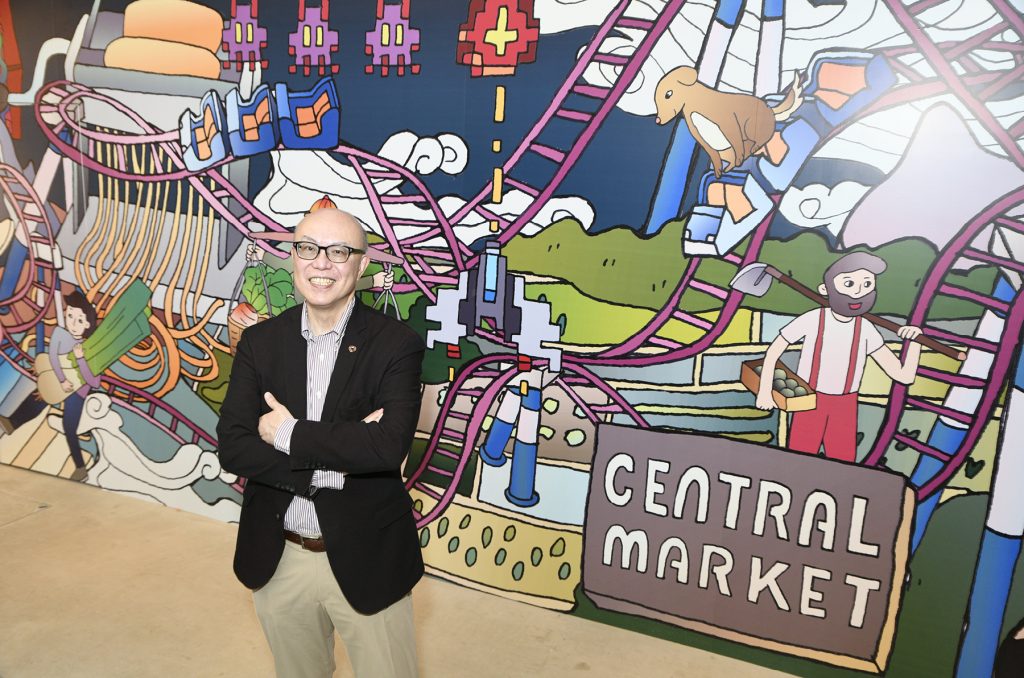 "Every leader will face situations where there is a lot of incomplete information, as was the case with COVID-19."
"We really want to build community in Hong Kong," Donald explains. "It's about balancing business with people and the planet, so it's the sustainability aspect as well. We are not just looking at profiting for ourselves, but really creating economic prosperity for the community."
As part of its repositioning as a community-oriented company, Chinachem Group has committed to reducing its CO2 emissions by more than 50 per cent by 2030.
"We are very concerned about the environmental aspect of the built environment," Donald says. "Climate action is something that we believe we have a responsibility to contribute to. We have set a concrete carbon emissions reduction target, and that is drawn from a science-based target to ensure that the global temperature will not rise by more than 1.5°C.
"We see that as a basic responsibility of everyone, especially corporations who have the resources. It is about the survival of our human species on this Earth in the long-term."
---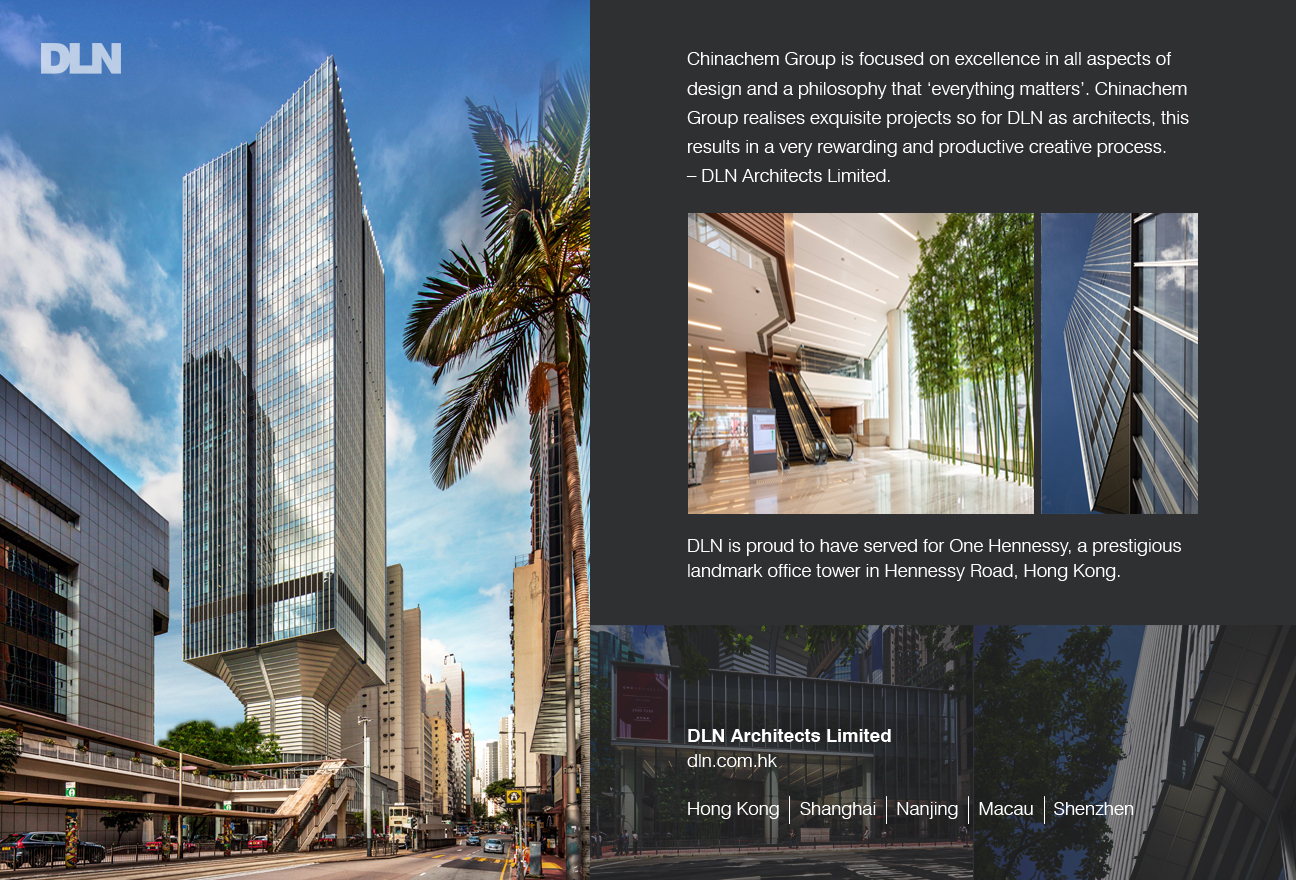 "Chinachem Group is focused on excellence in all aspects of design and a philosophy that 'everything matters'. Chinachem Group realises exquisite projects so for DLN as architects, this results in a very rewarding and productive creative process." – DLN Architects Limited
---
Advertisement
On top of its own messaging about the environment, the Group is also stressing a broader commitment to the United Nations' Sustainable Development Goals. "They are very important as well," he asserts. "It's not just about carbon emissions reduction. It's about creating a more just society, the elimination of poverty and so on."
None of this need come at the expense of running a profitable and prosperous business, Donald points out. In fact, he believes strongly that these values align well with long-term financial success, and that remaining profitable will in turn enable the company to continue investing in the community.
"Obviously, it's important to be a good business, and we need to have efficient business operations and create the right return on our investment so that we can have more and better resources to continue our contribution to society," he adds.
Accountability in leadership
Chinachem Group's newly redefined visions and values were put to the test in dramatic fashion with the arrival of the COVID-19 pandemic. The company also owns hotels, which were severely affected by global travel restrictions, not least because Hong Kong imposed some of the strictest curbs on arrivals.
"Our hotels obviously really suffered at the very beginning," Donald admits. "We had to change our business model very quickly to cater to local staycations and long stays. But at the same time, we needed to alleviate the anxieties of our staff as well as our customers and figure out how we could provide a more caring, health-conscious service to them. This attitude spread from hospitality to our real estate business, to our shopping mall business and so on."
At the height of the pandemic, many of the Group's small tenants were unable to pay rent, often because business had completely dried up for them, or because they had been forced to close shop. The company responded quickly by offering rental relief for its tenants on a case-by-case basis. At the same time, it worked with struggling tenants to find ways to help their businesses.
"We wanted to be part of our solution for them, rather than the problem," Donald says.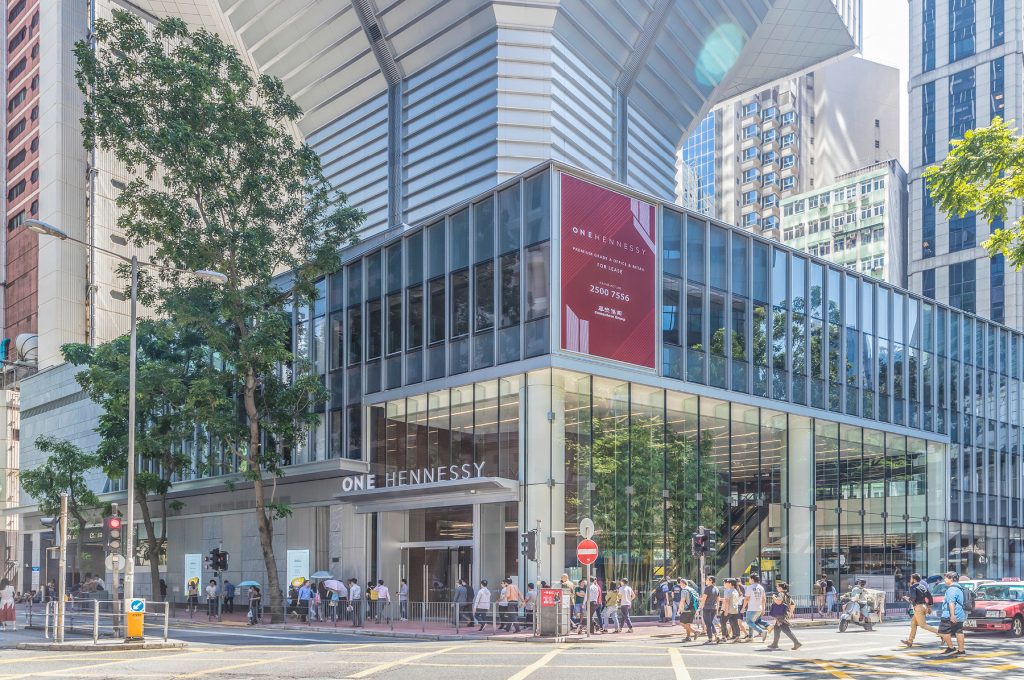 "The guiding principle for me in times of uncertainty is to really look at the various scenarios and ask: what is the worst case? How can we improve upon it and choose the path that will do the least harm?"
Many shops, for example, were unable to sell products because of lockdowns and did not have the people or the infrastructure in place to switch to home deliveries. Chinachem Group found an elegant solution for them. Since it had large numbers of staff at hotels who weren't working, it put those hotels in touch with the tenants so that staff could work with them to help deliver their products.
"We offered to provide some of the labour and delivery services for them because our hotel staff were idle," he explains. "We helped our staff and our tenants to see how they could collaborate."
Finding these kinds of solutions involved adopting a flexible and calm mindset amid the uncertainty and chaos of an unprecedented situation. For Donald, any crisis, unexpected or not, requires a similar approach. "Every leader will face situations where there is a lot of incomplete information, as was the case with COVID-19," he says.
"Depending on the situation, you have to make decisions based on your opinions for the long-term survival of the company. The guiding principle for me in times of uncertainty is to really look at the various scenarios and ask: what is the worst case? How can we improve upon it and choose the path that will do the least harm, and hopefully create the most benefit for all the stakeholders?"
---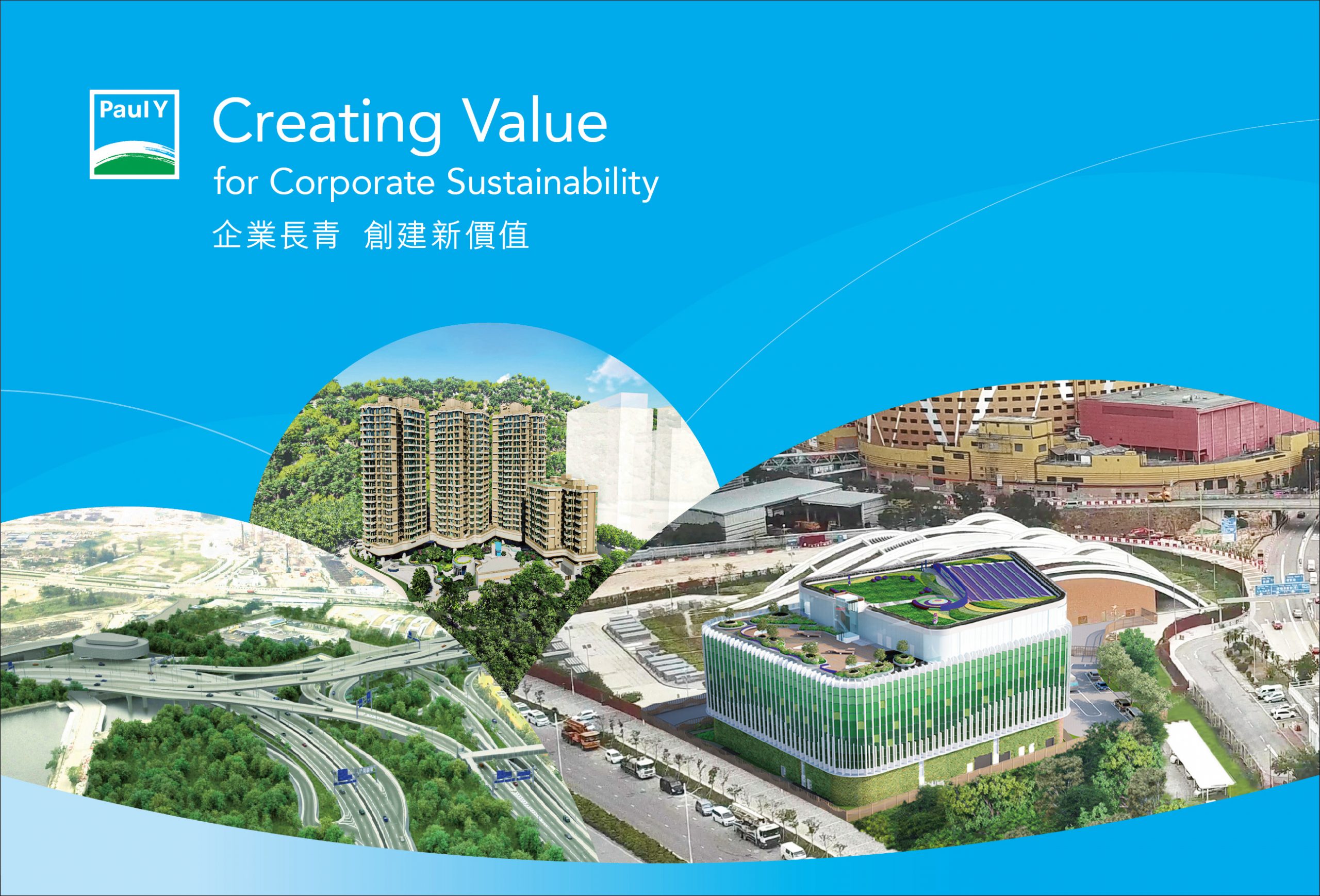 "We are pleased to partner and align with Chinachem Group, a major and respected property developer in Hong Kong, for the delivery of Mount Anderson, a residential development, embracing green concepts with a focus on creation of sustainable communities." – James Lee, CEO and Executive Director, Paul Y. Engineering Group
---
Advertisement
The crisis also helped Donald to refocus on his key leadership principles. "A great leader needs to have passion in what they're doing, while caring about the people that work with them and having empathy for the community," he reflects. "It is something that a leader should also demonstrate with his behaviour. A lot of people can speak beautifully but may not be backing up their speech with action."
As well as demonstrating their values with concrete actions, a leader should be decisive and prepared to take accountability if things go wrong as a result of those decisions, he adds. "If you can't make up your mind in a certain situation, then you can't lead. But you still have to have that accountability and willingness to take failures as your responsibility. I don't believe in successes being a leader's and then failures belonging to their team," he says.
Donald believes taking accountability goes hand in hand with having a healthy attitude towards failure. "If a leader is afraid to fail, they'll only go for a very certain successful formula, and then I don't think society would progress, even though the business might grow."
A bigger pie
Embracing failure is part of a long-term mindset that Donald also brings to business partnerships – it is vital for any company that Chinachem Group works with to have its values and outlook aligned with the Group's.
"If a party is only interested in short-term profit, then it will be hard for them to come into a long-term partnership," he shares. "We always look at the long-term. I think any company with any wish to be successful in their community needs to recognise that it is not about short-term profit. It's about building a reliable brand and becoming responsible corporate citizens."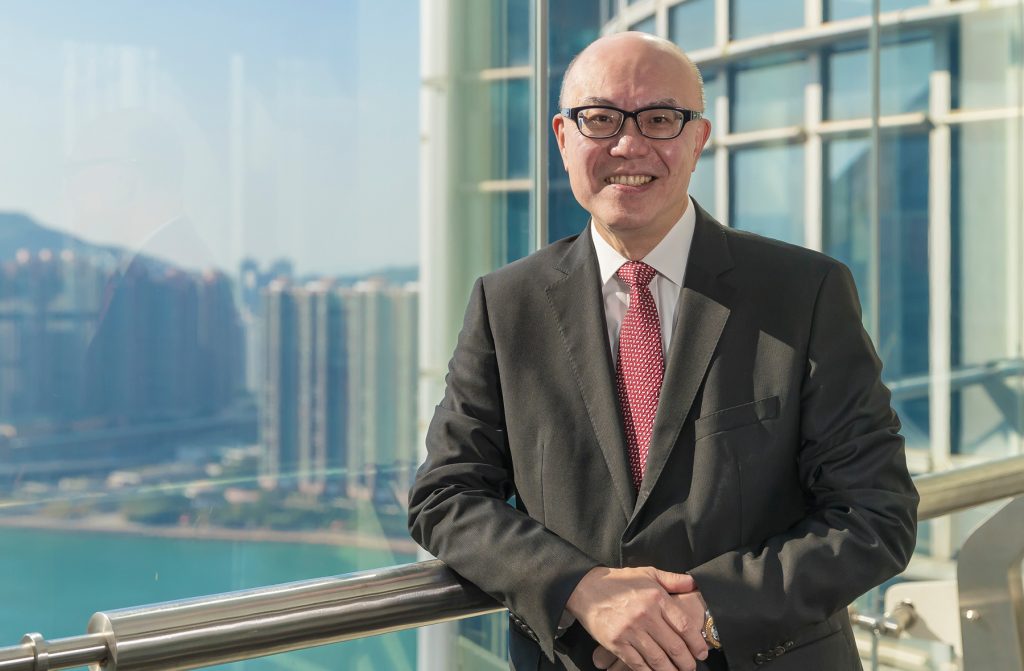 "I don't believe in successes being a leader's and then failures belonging to their team."
With more than six decades as an influential presence in Hong Kong, Chinachem Group has seen many of the institutional benefits that come with building trust in communities and among customers.
"Acquiring new customers is actually a very expensive business cost," Donald reveals. "So rather than spending the resources and money to acquire new partners and new business every time, if you can have long-term business partnerships, it is to the benefit of everybody.
"We are trying to create a win–win situation. We obviously believe in making the pie bigger, rather than getting a bigger piece of a very small pie."