Dion Houchins, CEO and Board Chair at Houchens Industries, calls it 'blue envelope day' – the day when each employee receives an annual statement detailing their holdings as employee–owners of the company.
"They get their statement and see the number of shares they have and the updated value of their retirement plan," he explains. "It's a really fun day."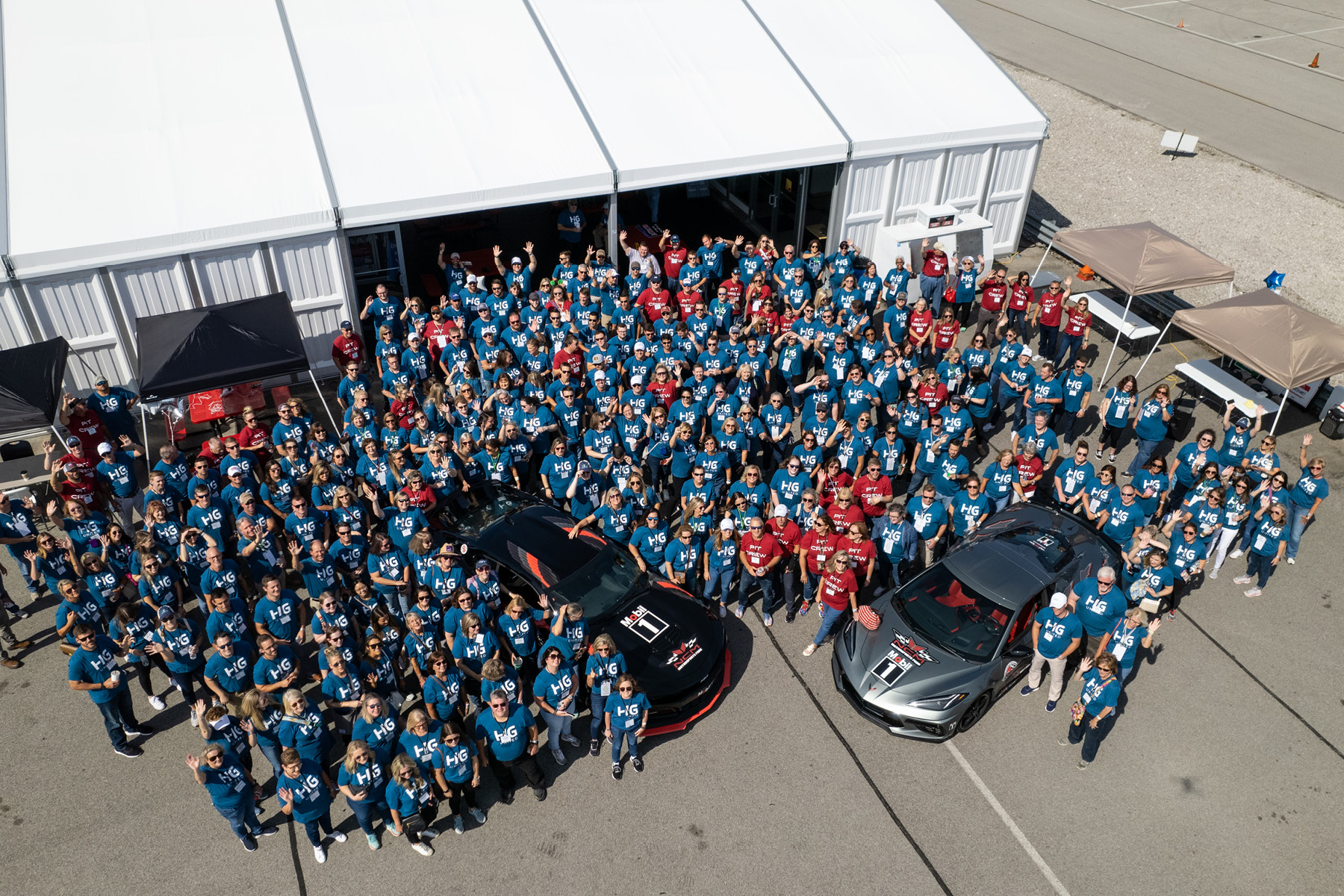 "We're real cautious about the buckets and how much we put in them."
Making blue envelope day even more exciting for employees are the increasingly eye-popping returns that Houchens Industries enjoys. In the 2022 fiscal year alone, the diversified company contributed company stock to eligible employees that made up 13.32 percent of their qualifying wages. In fact, over the past five years it hasn't contributed less than 12.09 percent.
Houchins plays a fundamental role in producing these impressive returns at Houchens Industries, which has one of the single-largest employee stock ownership plan (ESOP) companies in the United States.
Diversify and Thrive
The 16,000-employee-strong company has holdings across a suite of industries ranging from grocery and retail to manufacturing, construction and insurance. It has been a pioneer in the sector, starting as a grocery store chain that started to diversify in the late 1990s by acquiring additional businesses.
According to Houchins, the logic behind the accumulation of diverse assets is simple – employees depend on the ESOP for their retirement, just like other workers depend on investments in pension funds and other accounts.
And like other forms of investment, ESOPs work best when diversified, lowering risks for the beneficiaries and smoothing out the ups and downs of the business cycle.
---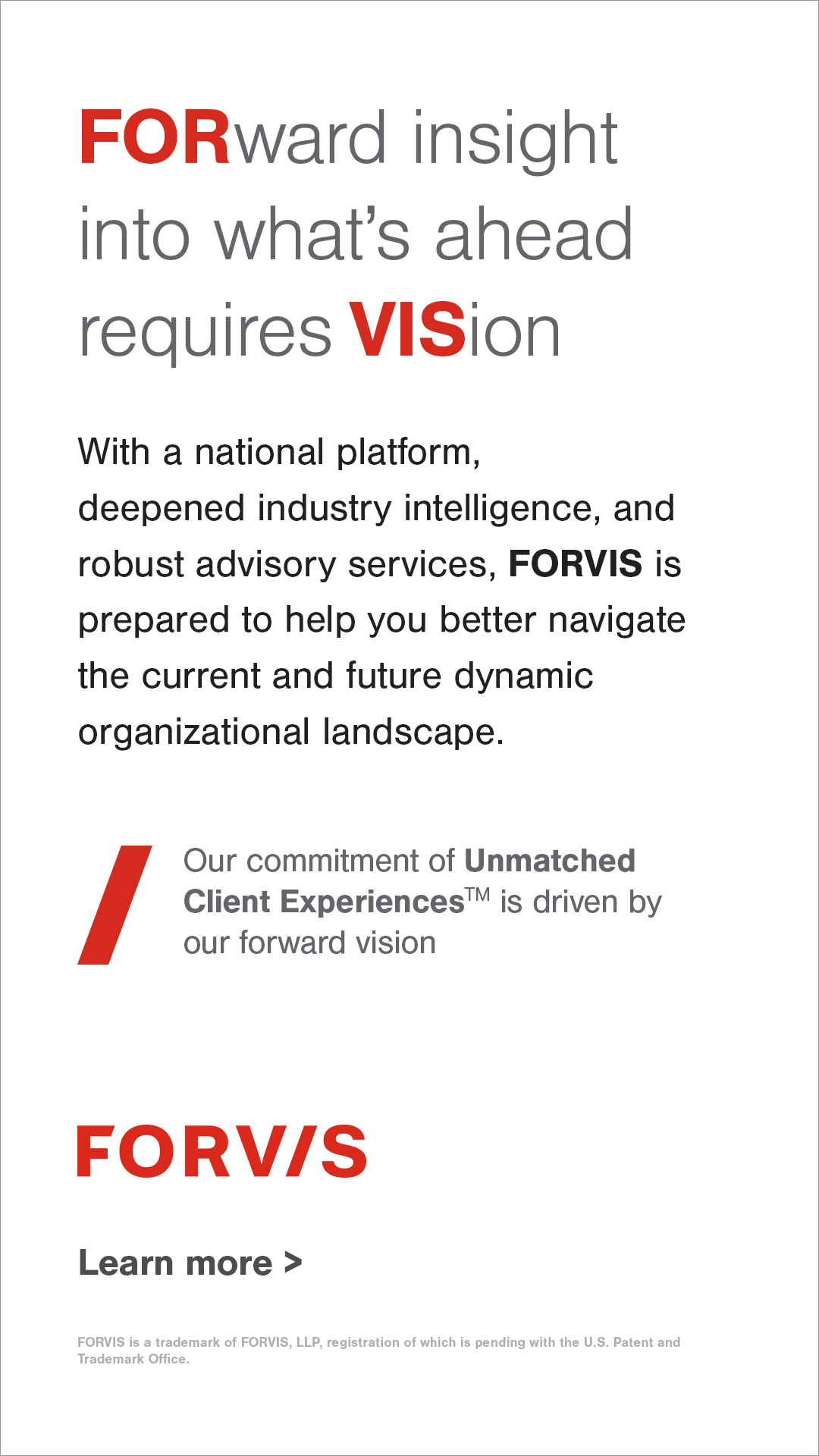 "Houchens is a shining example of the positive impact employee ownership can have on employees and communities. From its beginning, FORVIS is proud to serve Houchens while addressing its unique accounting and advisory needs as an ESOP-owned company." – Matt Coffey, Partner, FORVIS
---
Advertisement
To ensure diversification, Houchens Industries strives to invest no more than 25 percent of its portfolio in any one asset.
"We're real cautious about the buckets and how much we put in them," Houchins explains. "Some will do great during upticks, and some will do great during downturns. We've got a nice, balanced portfolio and we're looking to add to it.
"We're very careful about our concentration. For example, our largest holding, obviously because it's our legacy company, is our grocery stores."
Humble Beginnings
While Houchens Industries is now a world leader in ESOPs, with investments in more than 25 companies, it all started with Houchens Food Group, the legacy grocery store operator that now represents about 28 percent of its holdings.
Houchens Food Group began as a single general store, which opened its doors in 1917 in rural Barren County, Kentucky. Ervin Houchens, one of 10 children, founded the store in a small shed.
Houchins, who bears no relation to its Founder, describes the early business as bartering and trading. "Somebody would bring in chickens and he'd give them sugar," he says.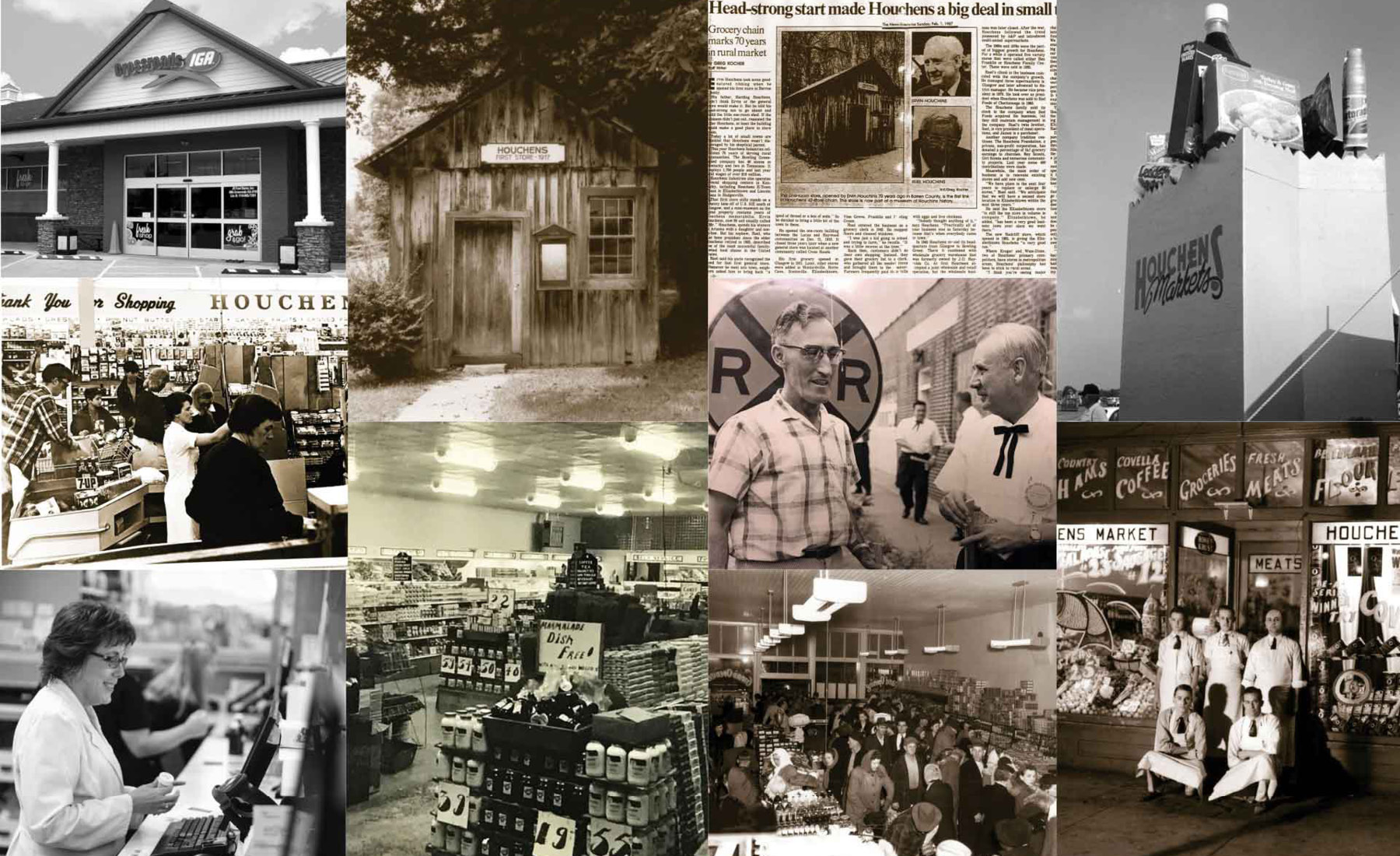 "Houchens started opening more grocery stores right after the Great Depression in the 1930s and it just grew."
Two years later, Houchens purchased just under a hectare of land and built a store twice the size with a room in the back for his bed. This bigger building housed a general merchandise store and Houchens ran it with his wife Eloise.
The grocery store proved popular in Barren County, which lies between the larger cities of Louisville and Nashville. But an interest in farming saw Houchens leave the business for a brief period in 1928, returning less than a year later to buy a bankrupt store in the city of Glasgow, Kentucky.
He persisted through the Great Depression and opened his first self-service concept store. Houchens also made history – his Bowling Green outlet hosted the first-ever live radio broadcast from a grocery store.
"Houchens started opening more grocery stores right after the Great Depression in the 1930s and it just grew," Houchins explains.
Growth accelerated after World War II, with the United States economy booming. Houchens Food Group continued its expansion through south-central Kentucky, with Houchens also opening its first out-of-state store in Lafayette, Tennessee.
Houchens also introduced an employee profit-sharing program, which set aside 15 percent of each employee's salary into a fund, which was fully vested in 15 years.
In the 1980s, Houchens sold the company to Promodès, the French supermarket company, which has since been acquired by Carrefour.
However, this investment didn't work out too well for the purchaser, according to Houchins, as Walmart was expanding into ever-smaller communities at that time and threatening smaller retailers.
"Walmart was starting to come in and was taking market share. So in 1988, they were going to get out of that investment of holding Houchens," he says.
Employee-owned Company
Promodès' difficulties prompted brainstorming among the executives at Houchens Food Group on the firm's future. All options were on the table.
"Our executive leadership at the time was obviously in on the conversations. They said, 'Well, what if we bought it? What if the employees bought it?' Because at that time, ESOPs were fairly new," Houchins recalls.
"And so with a bank loan and half of the employees' profit-sharing plan, Houchens Industries was born as an ESOP in 1988."
ESOPs date back to 1956, when the Founders of Peninsula Newspapers established an ESOP to transfer ownership of the newspaper company to its employees. The concept grew slowly until the 1980s, when tax rules for ESOPs were clarified by the United States Congress.
Approximately 6,500 American companies now have an ESOP ownership, covering 14 million workers, according to the National Center for Employee Ownership.
---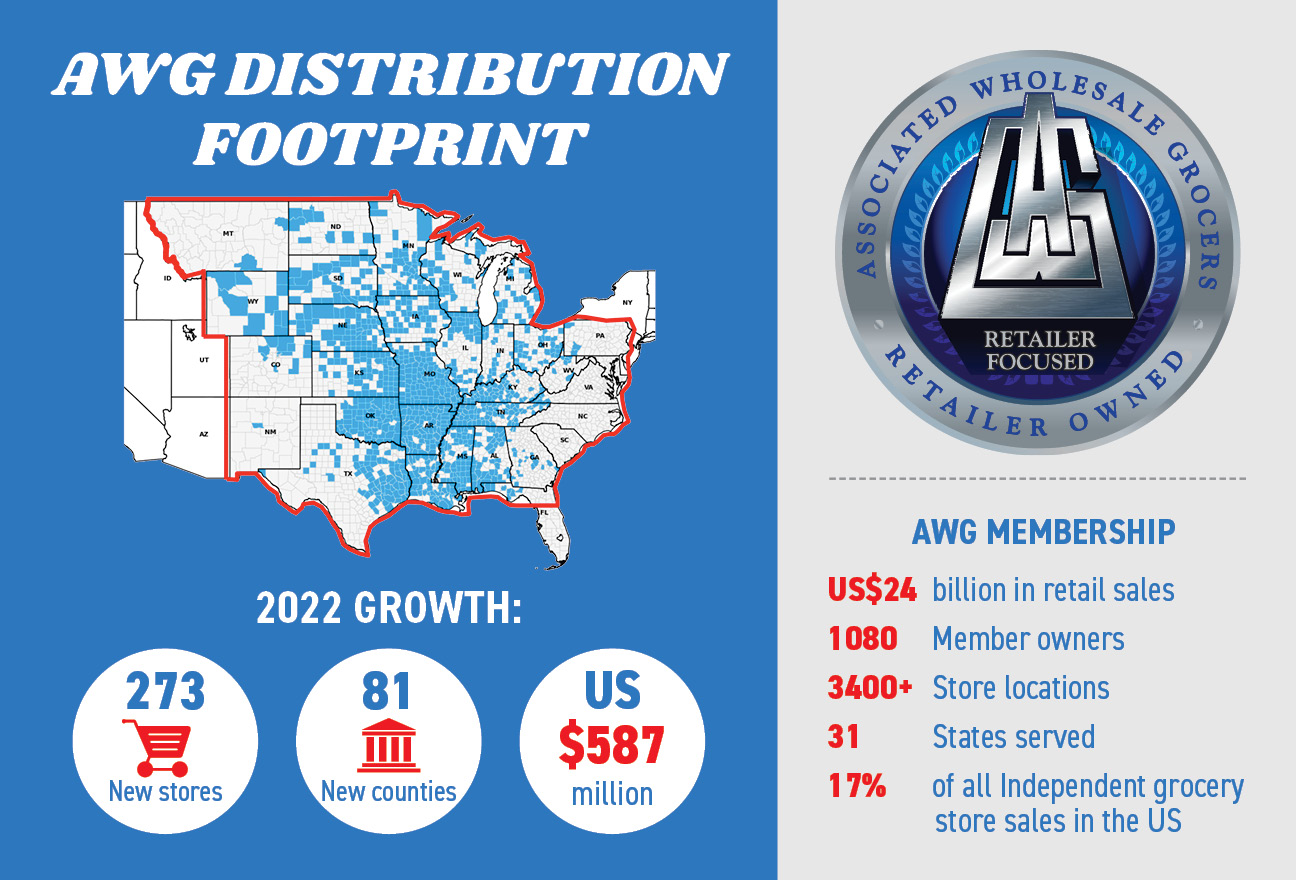 "Houchens Industries is an integral part of the AWG cooperative and a trusted business partner. Our collaborations go well beyond a supplier/customer relationship. Our shared values of humility, accountability, transparency and serving bond our partnership, alignment and successes." – David Smith, President and CEO, Associated Wholesale Grocers
---
Advertisement
To establish an ESOP, a company establishes a trust for its employees and that trust (the ESOP) is essentially a vehicle for employee stock ownership, as it purchases shares from the company owners. The owners are often paid by loans taken out by the trust and these loans are repaid by revenues. Shares in the trust are subsequently assigned to the accounts of individual employees.
Employees effectively cash out their shares when they retire or leave the company, with the company repurchasing the shares. ESOPs, according to Houchins, have an obligation to maximize returns for employees while also working to minimize risks – not unlike traditional investment retirement accounts.
"You think about your retirement plan, how do you want it invested? Do you want all your eggs in one basket, or do you want it spread out?" he asks.
Happy Employees
The ESOP Association espouses a long list of benefits for employee-owned companies. For one thing, unlike a 401(k), which is funded through payroll deductions, employees make no out-of-pocket contributions.
"ESOPs also help narrow the wealth inequality gap," according to the Association. "Employees at ESOP companies tend to earn higher wages and have greater savings than their peers in non-ESOP companies."
In 2018, ESOPs distributed more than US$126 billion in the United States.
Other benefits of ESOPs include more motivated employees, increased productivity and better worker retention. The National Center for Employee Ownership cites the annual Fortune '100 Best Companies to Work For' list – in 2020, 59 of the 100 best companies to work for had some form of employee ownership.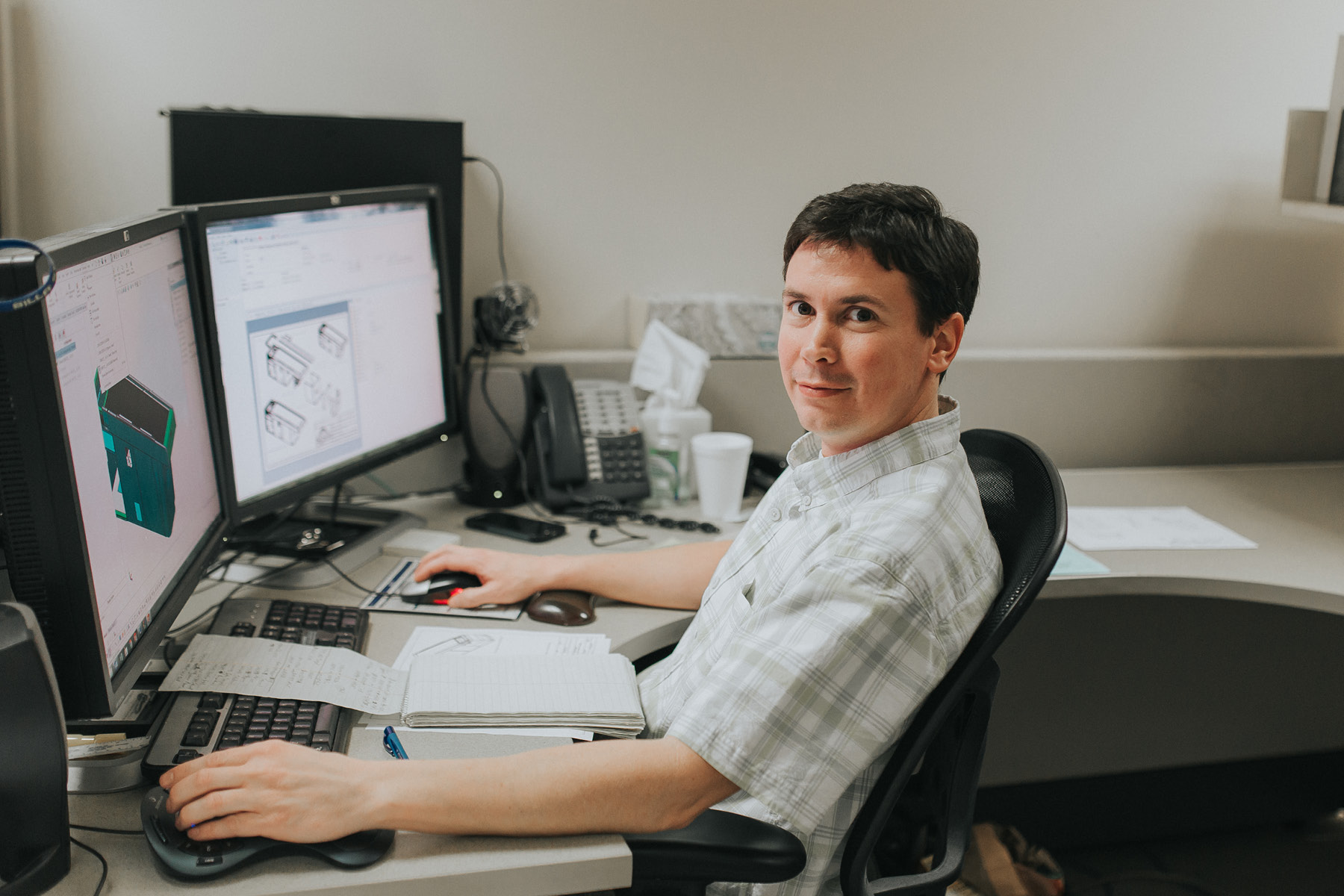 "Everybody was resigning, going to work somewhere else. But our turnover, our long-term employees, they went nowhere."
Houchins says he has witnessed the power of ESOPs for retaining staff at Houchens Industries. He points to the COVID-19 pandemic, which triggered the so-called Great Resignation, when masses of employees walked away from their jobs due to dissatisfaction. But at Houchens Industries, that just didn't happen.
"The Great Resignation they called it. Everybody was resigning, going to work somewhere else. But our turnover, our long-term employees, they went nowhere," Houchins says proudly.
"Wages were climbing astronomically, and the staff were given raises but not necessarily to the point of being able to keep up with the rapidly changing market at the time. And yet, we hardly lost anybody. That's the stickiness of the ESOP."
Diversified Investments
Based in the college town of Bowling Green in Kentucky, Houchens Industries is still heavily involved in the grocery business. Houchens Food Group operates stores in 15 states under brands such as Crossroads IGA, Food Giant, Price Less and Save A Lot.
In the decade following its conversion into an ESOP, Houchens Industries remained focused on groceries, although Houchins describes this exclusive focus as unsustainable for an ESOP.
"Retail is tough – it has a lot of employees so if it wasn't for the turnover, it would not be a great ESOP investment," he explains. "You don't make enough free cash flow per employee for it to be a great investment. But because of the churn, it works out."
Houchens Industries' path toward diversification started with local purchases in southern Kentucky, beginning in 1999 with Southern Recycling. An insurance acquisition followed shortly after, along with the key purchase of tobacco company Commonwealth Brands.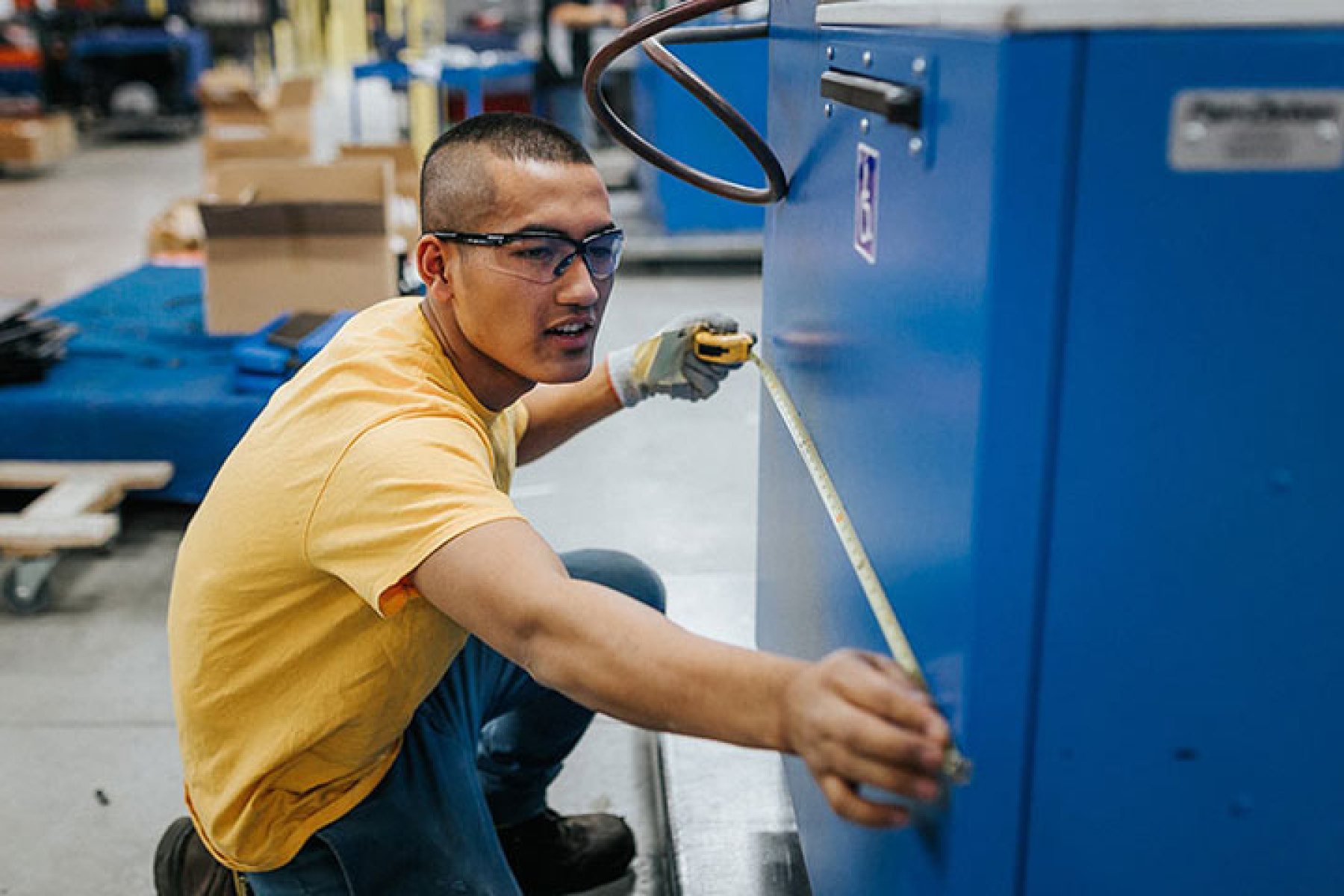 "That's what drives me – providing the best retirement for our employees that we can provide."
"We bought Commonwealth Brands for right at US$1 billion dollars, held it for about six years and then sold it in 2007—08 for almost US$2 billion dollars. That's when we really started diversifying with a purpose," he says.
Houchens Industries has continued diversifying its portfolio of companies, and it's something Houchins has continued to prioritize since becoming CEO in 2020.
"We have made a couple of moves proactively to put the ESOP on a sustainable path for a longer-term future," he confirms. "That's what drives me – providing the best retirement for our employees that we can provide.
"I'm just a steward for a period of time, then I'm going to pass it on to somebody else."
Pandemic Resilience
Houchins assumed his CEO and Chair positions at the beginning of the pandemic, which proved to be a fruitful chapter for Houchens Industries. The company performed strongly during the period, especially in the grocery business and with its asset Stephens Pipe & Steel – the country's top fence distributor.
"We had two companies, which happened to be our largest holdings, that benefited tremendously from the pandemic," he reveals. "We had a three-year run there, and the grocery business is still great. It's above 2019 levels even today, so we were very fortunate and very blessed."
Houchins also attributes the company's pandemic resilience in the grocery business to the company's long history of service in smaller communities throughout its core region, despite doing very little in the way of ecommerce.
"We're the dominant grocery store in a lot of small towns," he points out. "People also stayed close to home – they didn't want to be around strangers, so they were shopping at their local grocery stores."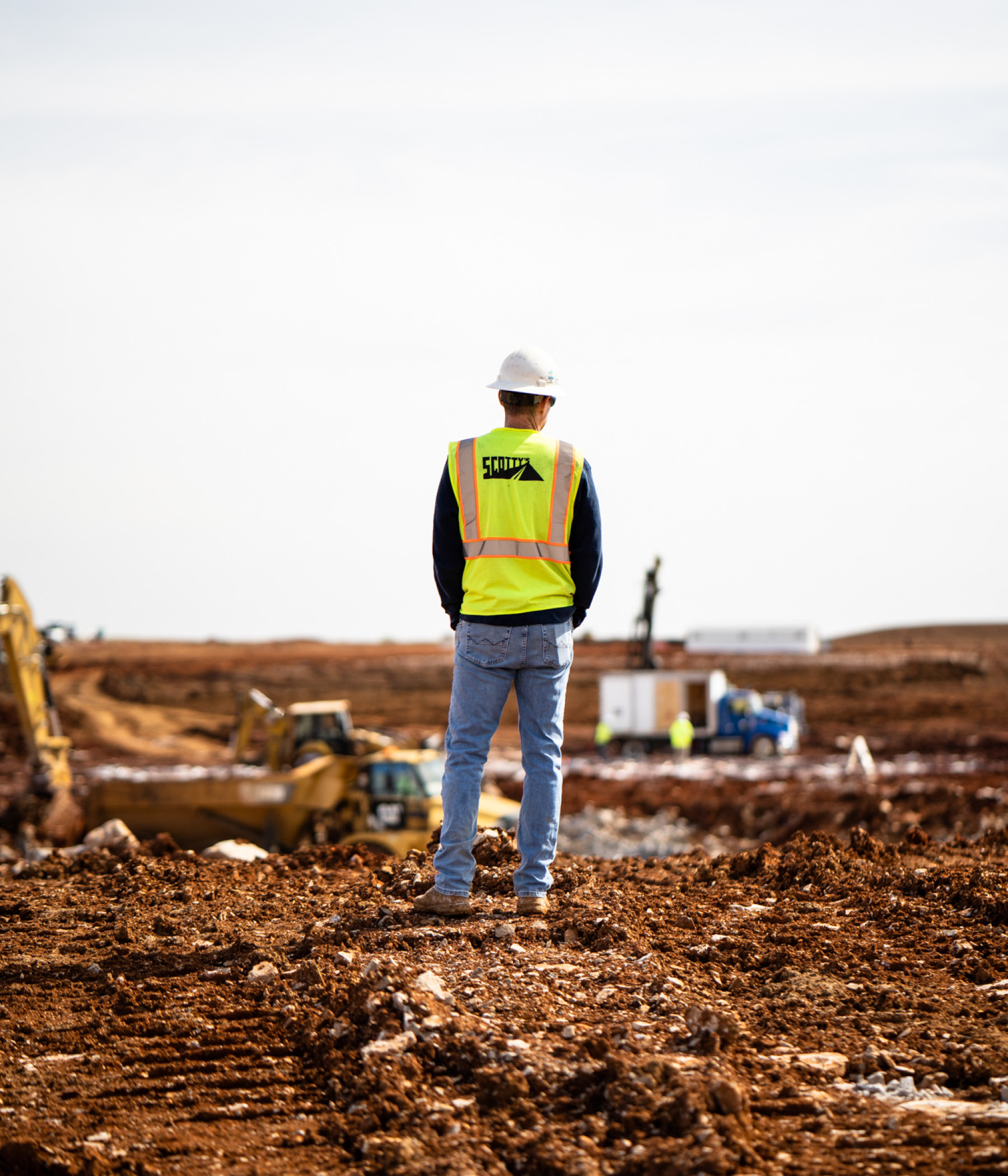 "We had two companies, which happened to be our largest holdings, that benefited tremendously from the pandemic."
Houchins has set Houchens Industries on an expansion path, hoping to further diversify its assets and ensure healthy retirement funds for its employees.
"We've got the healthiest balance sheet we've ever had, and some of it is certainly due to our good fortune during the pandemic," he admits.
To oversee future expansion, Houchins has hired a Senior Vice President for Mergers and Acquisitions.
"He has a solid private equity background and is a sound businessman. He's been able to get us in the door to look at a lot of acquisitions," he explains.
However, the process is laborious and the company is meticulous in choosing the acquisitions it pursues.
"If we look at 100, there may be 15 that we actually want to take a look at in more depth. There may be three that we pursue. And if we're lucky, we'll get one of those. It's a numbers game," he says.
Competition can be fierce in the world of acquisitions, which Houchins attributes to the rise of private equity funding. Ironically, rising interest rates have helped Houchens Industries in competing with private equity firms in recent times "because they like to use leverage and we don't necessarily have to use leverage".
Business Synergies
A lifelong native of south-central Kentucky and a graduate of Western Kentucky University, Houchins joined Houchens Industries as Executive Vice President in 2009, having gained extensive previous experience in accounting and finance.
In stepping up to the role of CEO in 2020, he succeeded long-time President and CEO Jimmie Gipson, who had spent over 50 years with the company and successfully guided it for more than a quarter century.
Houchins' first priority in the top job has been to modernize some of the practices within the company – in particular, communications. He's embraced technology, too, adopting HR software that allows employees to easily schedule and switch shifts.
Houchins says he has a hands-off approach to management. "I'm here to support the 12 or 13 leaders of the various companies," he says.
"We've always allowed those folks to run their business. But the one thing that I have done, and it was deliberate, is that we're now all much more transparent and I share information with them."
Leaders in Houchens Industries divisions regularly break bread together, he explains.
---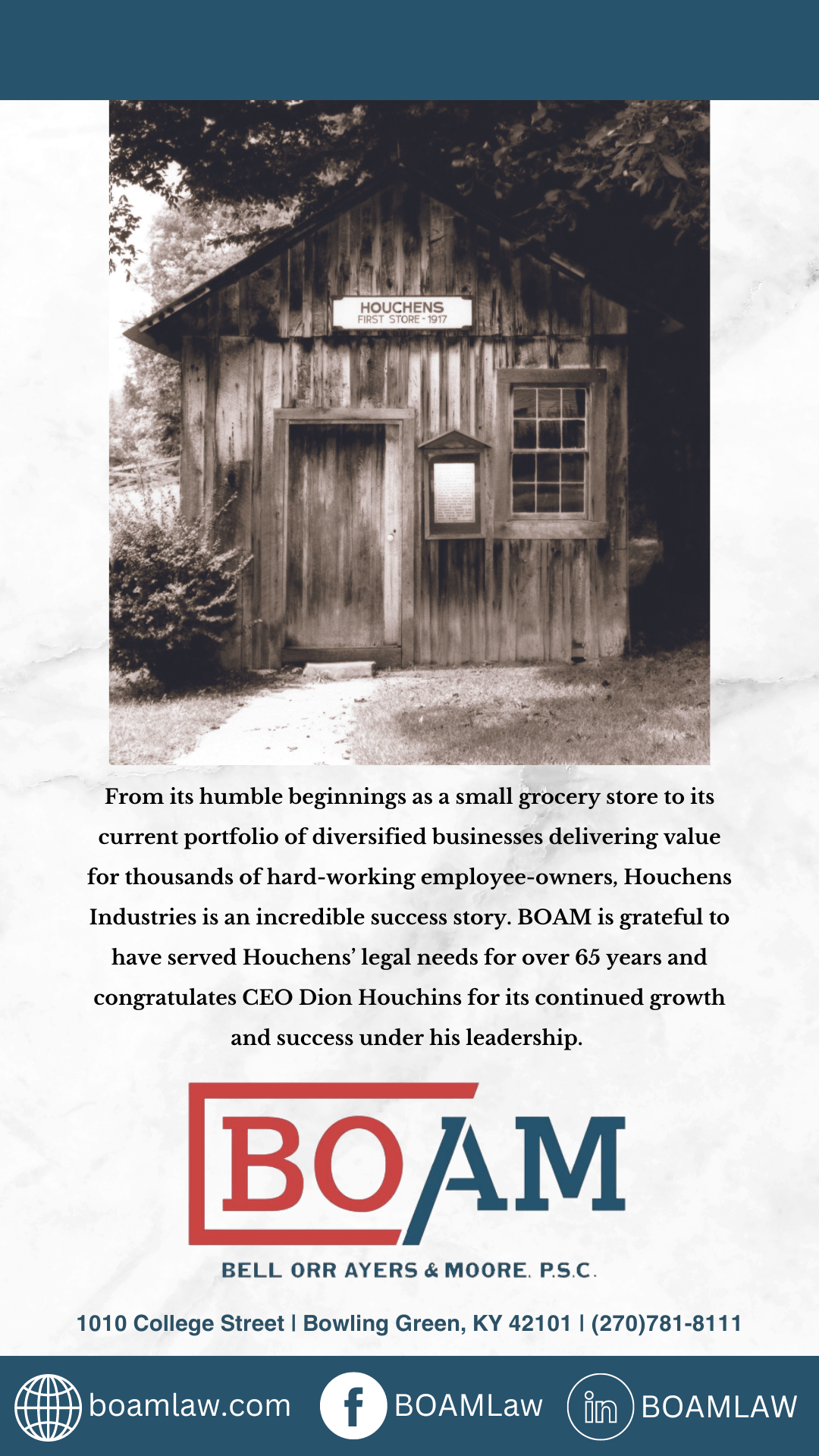 ---
Advertisement
"We'll have a fish fry, or we'll have someone come in and cater the meal," he says of the catch-ups, which are often hosted in one of the directors' homes or barns.
"We'll have somebody speak for 15 minutes and then the rest of it is social. We get all the leaders of our companies and various subsidiaries together in informal settings where they can talk to each other about anything."
Houchins says this bond-building exercise between the leaders of the company's various divisions helps to develop connections between the businesses.
"We do a lot of our business in south-central Kentucky, even down into Tennessee, so there are a lot of synergies among our different companies," he says, pointing to the insurance group as an example.
"They feed off every company we have because they're always looking for leads. So if someone is important to our construction company – for example, they're a supplier of metal buildings, or framework for the metal buildings – then our insurance company is going to call on them."
Sweet Success
Houchins confirms he has a simple pitch for companies when enticing them to join Houchens Industries.
"We allow them to run their business. When we acquire someone, we allow them to stay in place. We want them to stay in place. We're not going to buy a company where the leadership wants to take the money and then go home," he explains.
"We want people who are going to stick around and make sure that company is sustainable and generates the best return that it can – or at least the return that it was getting when we acquired it. Then we'll help enhance it by supporting from a working capital and strategy standpoint, or help them with referrals, for example, to make their business better."
Houchins can only recall one CEO who didn't last five years after their company was acquired. "Everybody else stayed," he says. "That tells you what kind of environment we have."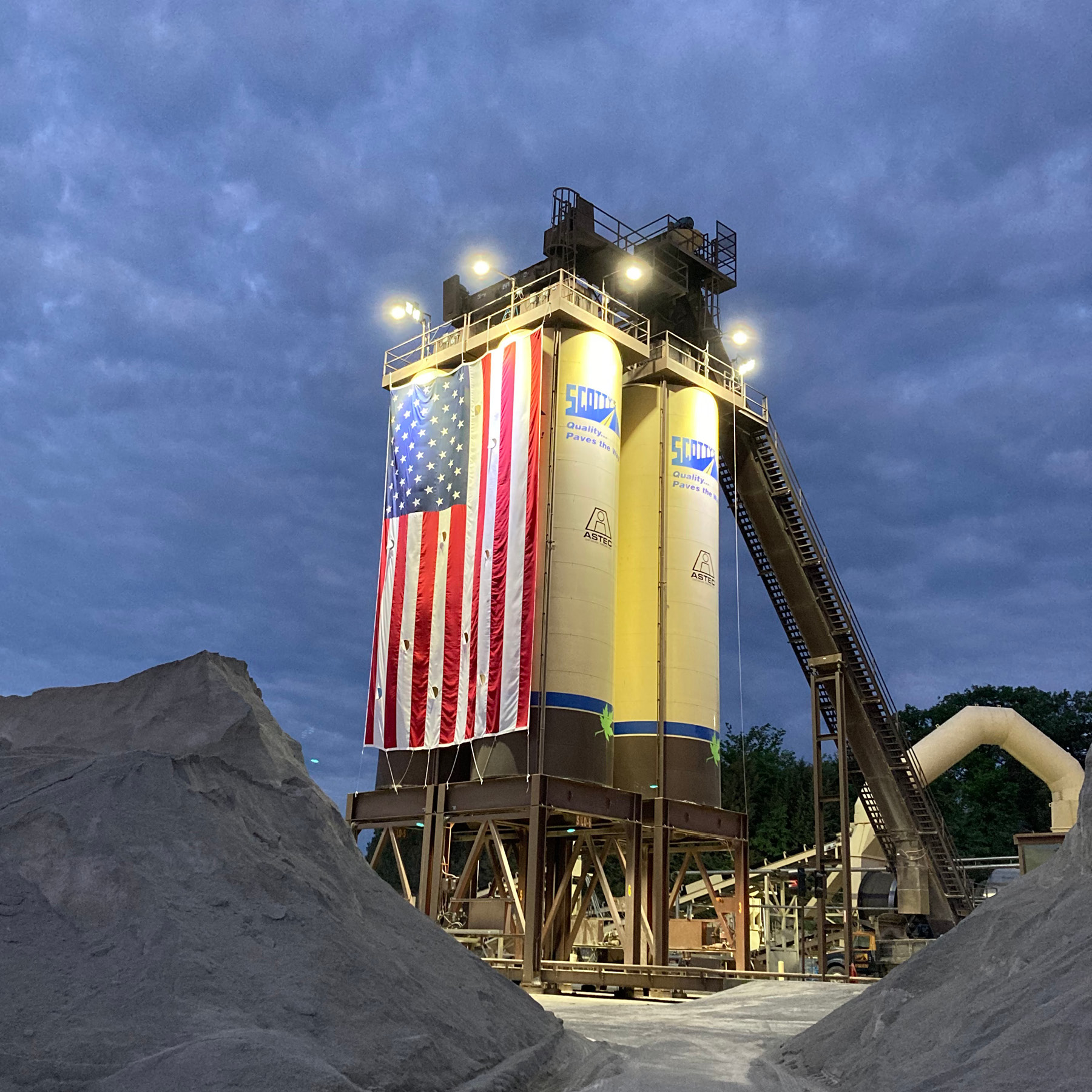 "You think about your retirement plan, how do you want it invested? Do you want all your eggs in one basket, or do you want it spread out?"
To be sure, there is oversight. Executives are required to send their financials monthly. The board holds quarterly meetings and is in constant communication.
"We are very strict because as an ESOP you have to be with regard to your projections and budgets. So adherence to that is very important," he stresses.
Houchins speaks proudly of the more than 25 companies currently under the Houchens Industries umbrella. It holds a 50 percent investment in Stephens Pipe & Steel, for instance.
"It's the number one domestic fence distributor and manufacturer in the United States," he says. "There's also Scotty's Contracting, a paving company ranked as the number one paving contractor in the state of Kentucky."
In addition, Houchens Insurance Group is the 46th largest insurance agency in the country and was also named the number one best place to work in the state of Kentucky by the Kentucky Chamber (in the mid-size category) in 2020. Juice company Tampico Beverages is another business of Houchens Industries, which sells its juice in more than 55 countries around the world.
Leading by Example
Along with being a hands-off executive, Houchins professes a preference for listening and trying to understand others' positions prior to making decisions."Being a good listener is something I talk about all the time," he reveals.
"One thing I always do before making any kind of big decision, or even small decision, is that I sit in the other person's seat. They probably get sick of hearing that around here, but we'll be talking about a situation and I say, 'Well, I don't think you've sat in their seat to understand where they're coming from'."
Mentorship is another practice Houchins has promoted throughout his career.
"Have a mentor and be a mentor," he advises. "I think everybody needs to know their strengths and weaknesses, and what that allows you to do is leverage your strengths and ask for help with your weaknesses.
"If you've learned something, share it with somebody."
Houchins also emphasizes culture, which he says is his top priority when making hiring decisions.
"We want people who are going to stick around and make sure that company is sustainable and generates the best return that it can."
"I believe in hiring people that fit the culture first and then, once I find those people, I'll hire the smartest ones I can," he says. "Someone that's brilliant who doesn't fit our culture, they won't last long. I've worked too hard on the culture around here for one person to be able to tear it down."
Of course, being an ESOP company can help with recruiting. "Even if it's a gen Z employee, if I can get them for five years with our ESOP, as strong as the retirement portion of that is, they'll have a meaningful balance in that ESOP and I'll have a good chance of keeping them," Houchins explains.
"Where we're vulnerable to losing people is that first three years. If they just don't find their fit, don't find their niche, don't like what we're saying, that ESOP statement won't overcome that."
According to Houchins, those who stay can reap unexpected rewards, recalling blue envelope days after the company's Commonwealth Brands deal went through.
"We had some folks who had been with us for 30 years that had probably never made more than US$15 an hour in their lives in the grocery store. They retired with seven figures," he says.
"They had over a million dollars in their retirement plan."