No other story demonstrates the rise of entrepreneurial journalism quite like that of iconic American media brand Newsweek. The publication found its voice during the Great Depression and World War II, refined it throughout the turbulent 1960s, and perfected it during its disruptive and searing coverage of the Watergate scandal of the 1970s. However, by the turn of the millennium, it faced a multitude of challenges: the business was on the verge of insolvency, its readership was in decline and its reputation was in tatters.
When CEO Dev Pragad took control of the company, he found that the prior leadership had failed to lay the groundwork required to succeed in a digital age. Dev challenged his team to lead Newsweek into the era of digital publishing, to build a loyal and diverse readership, and to position the publication as the standard-bearer for modern responsible journalism.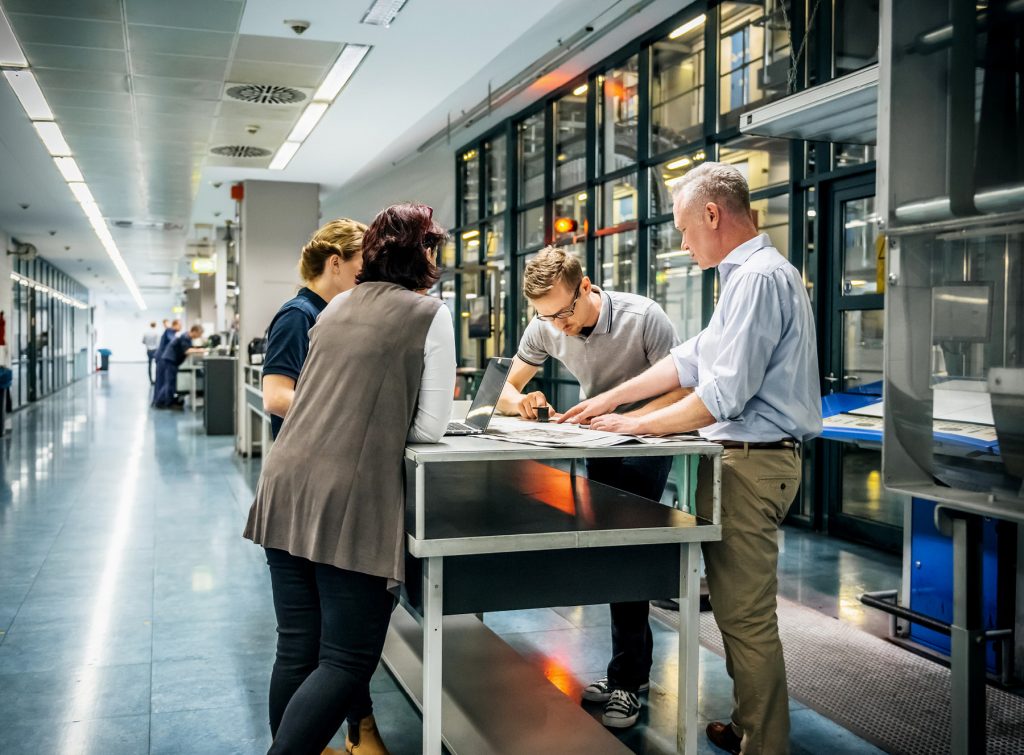 "The idea of taking an iconic brand back to startup mode and reimagining it from the ground up was incredibly exciting."
"I was absolutely fascinated by the history and heritage of the brand," Dev tells The CEO Magazine. "But it had to be rebuilt from scratch. The idea of taking an iconic brand back to startup mode and reimagining it from the ground up was incredibly exciting."
With degrees in computer science and electrical engineering as well as a PhD specializing in mobile internet, Dev has a leadership approach that cuts across silos which, when combined with his media leadership experience, allowed him to effectively shape Newsweek's resurrection.
"I had the confidence to envision what Newsweek could become with generous investment in its people, a digital transformation and through radical transparency," he says. "That's what got me absolutely charged up."
Building on the foundation set in the 1930s to "explain, expound, and clarify the divergent opinions around important news", today it speaks – and listens – to readers from across the political spectrum. Newsweek holds itself accountable to being a publication that is trustworthy, authentic and inclusive, encourages respectful debate and welcomes diverse opinions. It is an efficient, sustainable and scalable digital-first enterprise that rose from an audience of eight million to an audience of 100 million in three years, continuing the legacy of this iconic media brand.
Under Dev's resilient leadership, Newsweek is directly effecting change not just on its readership, but also on businesses, governments and community leaders across the globe.
To achieve his vision, Dev put in place a new three-part philosophy and framework for success focusing on purpose, opportunity and change. "I was laser-focused on what success would look like. The most successful leaders today are purpose-driven; without purpose, you have no compass to direct you," he explains.
"We critically analyzed every aspect of the business from every conceivable angle and devised a mission statement that would govern everything it did from that point forward, both editorially and organizationally. It was a pivotal moment."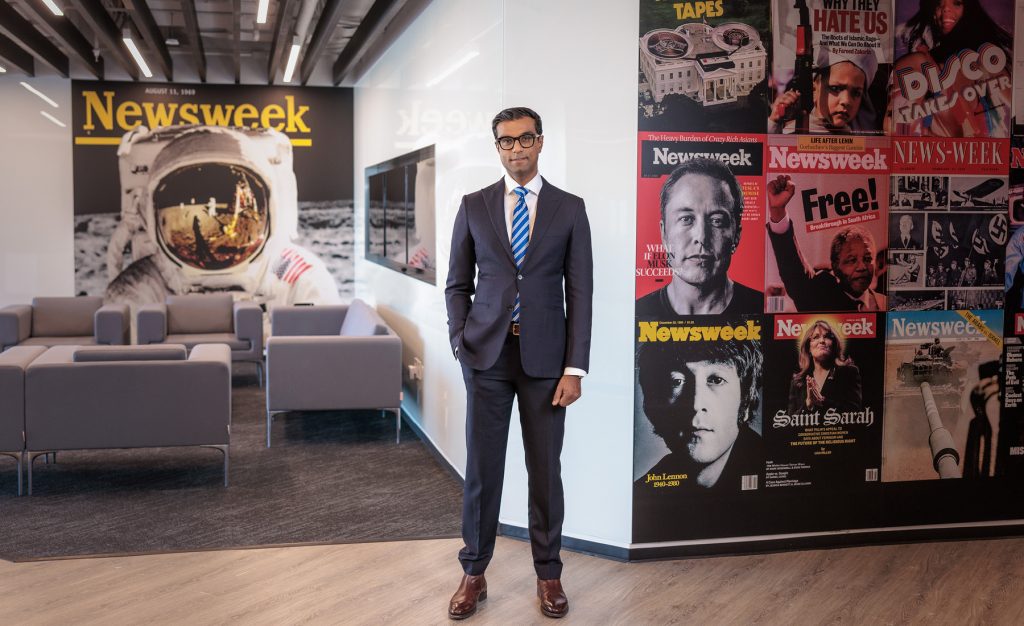 "By growing the number of eyeballs, we also had a huge opportunity to drive change that goes way beyond our brand."
The result was a "project bible" or as it's more widely known, "the Newsweek Way". "It defines how we operate key values such as integrity, honesty, innovation, ambition and equality," Dev shares. "This was fundamentally accelerating our growth and changing how we hold ourselves accountable to our readers, clients and partners, and of course, how we drive workplace empowerment, create strong teams and encourage employees to also drive change."
Dev also believes that the best leaders always maintain a sense of opportunity, the second element of his philosophy. "Opportunity is everywhere, but it's up to the leaders of a company to identify those opportunities and optimize them," he stresses. At Newsweek, he and his team saw a dramatic opportunity to grow its digital footprint and audience. "By growing the number of eyeballs, we also had a huge opportunity to drive change that goes way beyond our brand. So we went after that, and quickly found that a lot of Tier-1 companies were keen to partner with us."
Those partners now include luminaries such as Google, Engine Media, Statista and actor Chris Evans's 'A Starting Point'. "That was a fascinating one," Dev says. "Chris and his business partner Mark Kassan had a passion for bringing together different viewpoints in a platform, which coincided wonderfully with our mission statement."
"We want Newsweek to be a highly influential and successful publication not only in America, but around the world."
The relationship with market and consumer data firm Statista has also been a personal standout: "It got me very excited," Dev says. "With Statista, we were able to launch a series of rankings, the most high profile being a ranking of the best hospitals. This type of project truly adds value to society."
Dev's thought-provoking discussion with Moderna CEO Stéphane Bancel was personally inspiring and widely well-received by other leaders. Bancel chronicled the rise of Moderna from a money-losing enterprise to one that's helping end the COVID-19 pandemic through the prism of competent, innovative and responsible leadership.
The third element of Dev's plan – successful and ambitious change – was both the least complex and the most challenging. "In a dynamic and fast-changing world, we must be a company and a leadership team that champions change," he says. "When I arrived at Newsweek, it needed total transformation. We had to embrace an environment that was going through extreme disruption to become a digital-first company."
Dev invokes the Japanese term kaizen, or continuous improvement, as his mantra on this part of the publication's journey. "It's a concept we truly embrace at Newsweek. We believe that we must constantly strive for self-improvement, and that's become a core value which has driven significant growth."
Newsweek's dramatic turnaround was recently detailed by Harvard Business School in the form of a case study, which has already been taught to students. The case study focuses on the challenges of Newsweek's digital transformation and the actions of its leadership team to turn it into a successful, long-term business.
"It's very humbling to be working with Harvard Business School," Dev shares. "We're very grateful for all the support we've received, the strategy sessions and the acknowledgement they've given us for all of the hard work."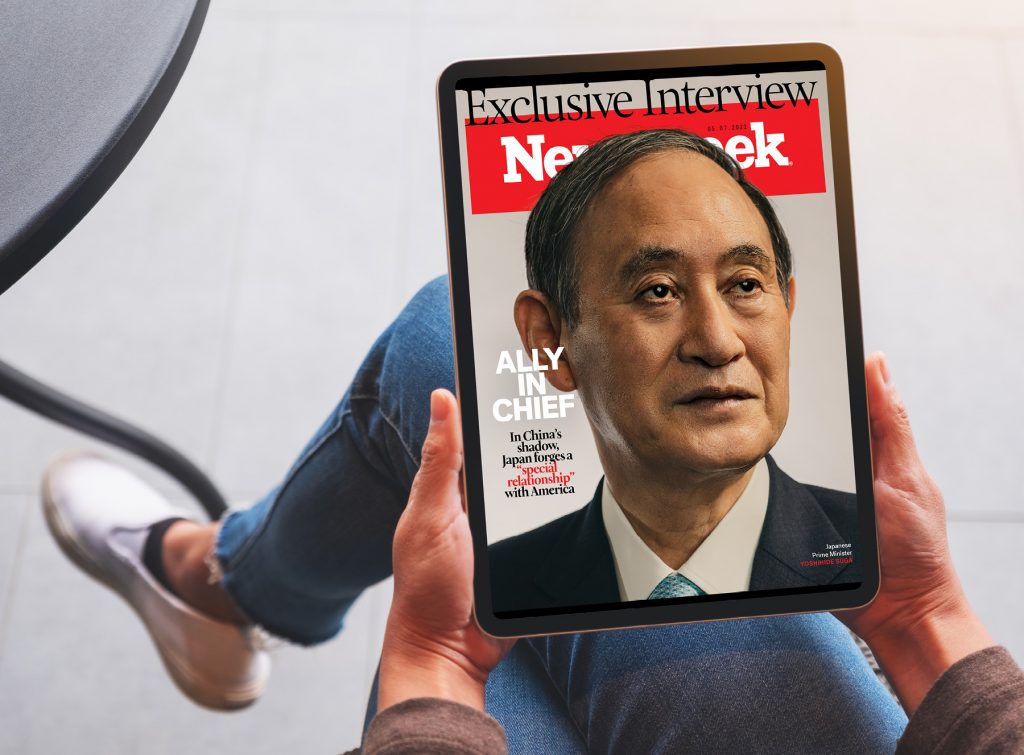 Additionally, Dev and his team have executed a strategy for best-in-class objectives and key results, which has allowed Newsweek to put impactful journalism first, invest in its core product, build its newsroom and, ultimately, attain sustainable revenue growth.
It has reaffirmed a legacy name, standing up once again to differentiate itself in today's polarized media landscape as a media brand that plays a pivotal and vital role in culture and society. "The OKR framework has been a game-changer for Newsweek in accelerating growth and attracting a diverse, global fan base of readers that believe quality journalism is worth paying for," he confirms.
Ultimately, Dev's tenacity, resilience and structured success framework have underpinned one of the greatest comebacks in publishing history. "We want Newsweek to be a highly influential and successful publication not only in America, but around the world," he says.
"We want to grow rapidly by embracing all of the opportunities and innovation that new technology provides. We also want to champion change in a multitude of ways – through our readership, by driving debate, by amplifying the voices of others, through our influence and the influence of our partners, and by championing diversity and equality in the workplace.
"We want Newsweek to be here many decades from now. We are on a stable pathway towards achieving that goal and my passion is to ensure we stay that way."