What are you to do once you've achieved perfection? Where can you go from there? And how frustrated would you be if, having reached that magical point, you were told that you need to tone it back a bit, because your perfection was just a little bit much for people to endure?
One of Rolls-Royce's three brand pillars, and one they're very good at, is 'Silence'. And when Director of Engineering Mihiar Ayoubi and his team realized they were going to be allowed to build a new super luxury coupe with an electric powertrain, they knew they had an opportunity to attain new levels of cabin quietude.
The problem was, they did so well that when people were asked to test drive what would become the new Rolls-Royce Spectre, it freaked them out. It was just too quiet, made people worry they'd gone deaf, and it just felt unnatural.
"I drove in that car when it was that quiet, of course, and it was strange. Some people described it as like being locked in a prison cell on their own," Ayoubi recalls.
Sounds of Silence
While they had to engineer some real-world sounds back into the car, it's fair to say the cabin of the final, road-going Spectre is still one of the quietest motoring experiences I've ever had. The fact is that even the sound of a V12 Rolls-Royce engine rarely entered the cabin of their traditional cars, unless you were driving it inappropriately, but this is a new kind of silence.
For those wild types who will miss that distant yet strident acceleration sound, the Spectre has the option of making a 'Rolls-Royce noise' when you accelerate and slow down. While I can genuinely say that every other car company that has tried to put a fake sound into its new electric vehicles (EVs) has cocked it up quite badly, the noises the Spectre makes are spot on.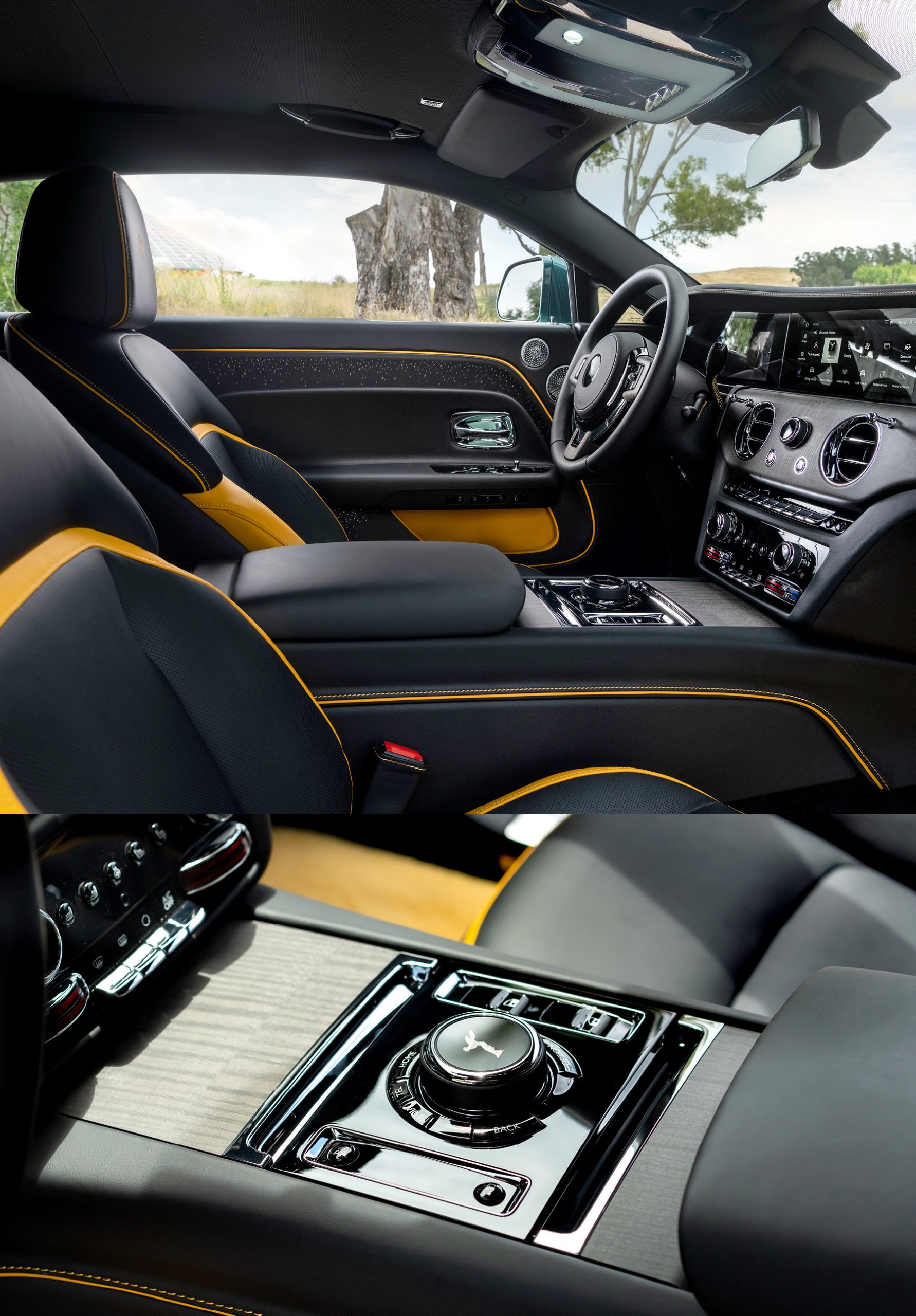 It hums into action when you put your foot down, but is whisper quiet at cruising speeds.
It's not a modern sound, but neither does it feel like an attempt at replicating engine noise. It's just very restrained, yet booming, like Succession's Logan Roy winding up to have a really solid swearing session. It hums into action when you put your foot down, but is whisper quiet at cruising speeds.
Apparently the sound has proven divisive with those who've driven the car, with some preferring to keep the fake noise off and just relish in the serene progress the Spectre provides.
Classically Modern
As for the other two pillars of Rolls lore – 'Effortlessness' and 'Waftability' – the Spectre has nailed those as well. There's an effortlessness to the design, for a start, because it manages to look utterly classic, particularly from the rear, and yet cutting-edge modern from some aspects as well; namely the new semi-solid Pantheon Grille.
With no need to pass air into the engine bay to feed a radiator, the designers were able to shape the nose for maximum aero efficiency – which is always vital when it comes to maximizing the range of an EV, particularly one that carries the heft of a locomotive train engine.
More than 830 hours of wind tunnel work went into just redesigning the Spirit of Ecstasy, the sliver of silver lady who leaps out of the bonnet and catches your eye on every drive. Apparently her wings had to be clipped, or at least recontoured, for better airflow.
Essentially, of course, 'Effortlessness' is meant to apply to what a Rolls feels like to drive, and the Spectre is a breeze.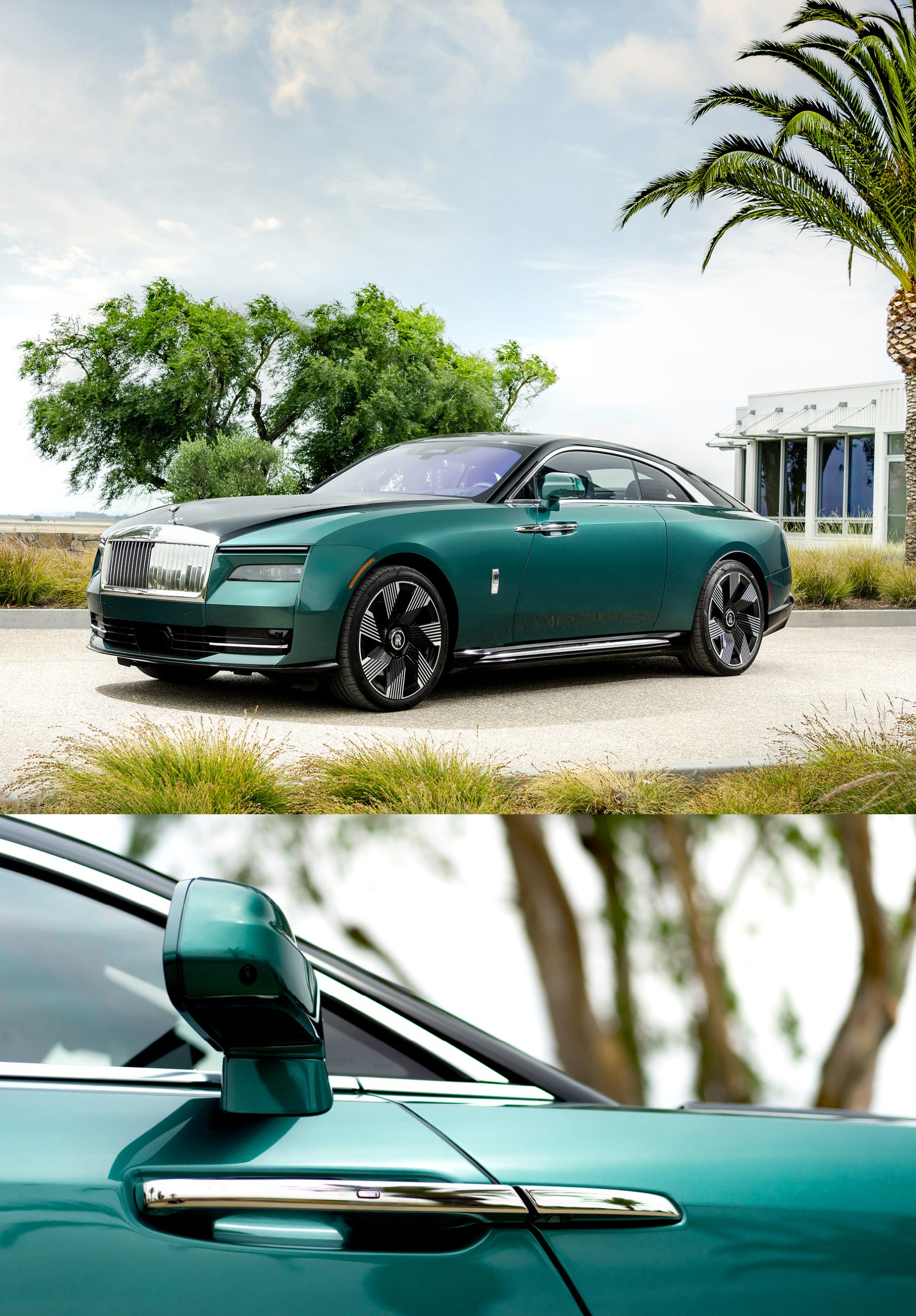 The end result is a car that's designed to be driven rather than be driven in.
I drove it with a tech journalist from the United Kingdom who felt like she'd won the lottery, never having been in anything like it before. She was instantly stunned by how simple it was to drive, and how light on its feet it is, despite its heft, and a bulk weighing nearly three metric tons.
Acceleration is imperious and seems crafted to feel just like a petrol Rolls, with plenty of lowdown torque and the ability to crush hills or do some overtaking maneuvers.
It's interesting that Rolls decided to make its first EV more of a two-plus-two super coupe rather than a limousine-style vehicle, because the end result is a car that's designed to be driven rather than be driven in. That meant delivering more than just absurd levels of comfort and tactile joy (truly, the floor mats alone make your feet want to cry), but also actual driving involvement.
Looking over that vast bonnet, it does seem like a lot of car to be hurling into bends, but the Spectre really does deliver in terms of grip. The biggest wheels ever fitted to a car, 23 inches in diameter, certainly provide a lot of rubber to help, and Spectre has the ability to rip through bends with a commendable, nay incredible, lack of body roll.
Enjoy the Ride
Active air suspension also means that the car somehow sits flat, even when you plant the throttle to experience its surging, superior acceleration. Indeed, this is another area in which the Rolls engineers were asked to tone things back.
The Spectre can hit 100 kilometers per hour in 4.5 seconds, but Ayoubi told us it was set up at one stage to do it in 3.9 seconds.
"But if you did it two-or-three times, it made you feel sick, it was just too much," he explains.
Even with the more reasonable power settings they settled on, the feeling of so much mass leaping into action so quickly does strange things to your brain.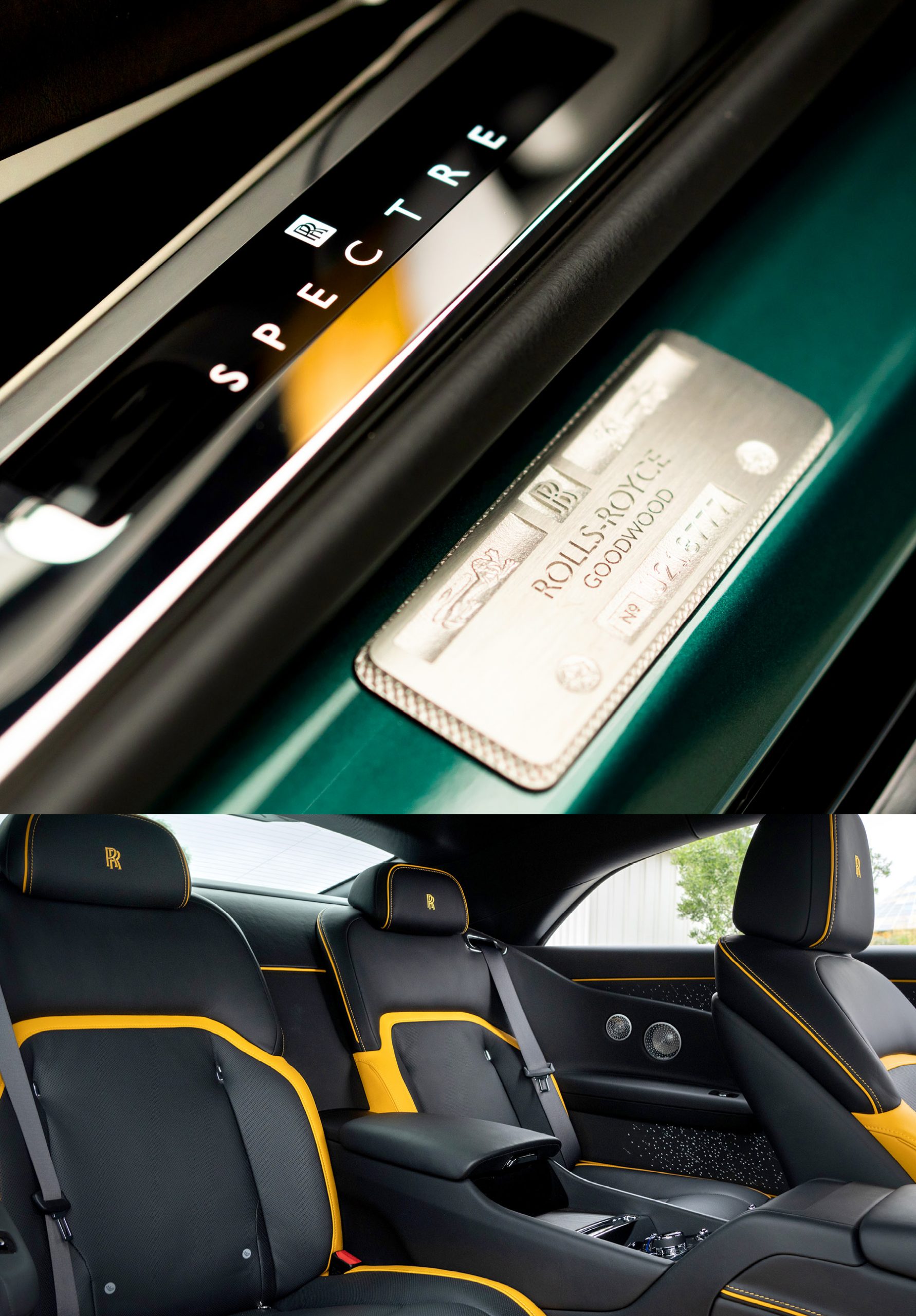 Just about everything about the Spectre feels like a traditional Rolls-Royce, only slightly better.
Rolls-Royce describes the Spectre's interior not as a cabin, but a "cosseting art space". The art part is the incredible optic fiber Starlight Roof, which can now extend down the doors. But there's no flashy features like the big screens you find in other EVs.
Indeed, just about everything about the Spectre feels like a traditional Rolls-Royce, only slightly better, a little faster, perhaps even a little more special.
The appeal to customers is obviously huge as well. The company has announced it will be forced to ramp up production of the Spectre because it has been overwhelmed with orders, and 40 percent of those slapping down deposits are new to the brand, which is perhaps the car's most incredible achievement of all.
Aside from achieving perfection, that is.