What began as a modest household business in 1981 near Delhi, Aqualite now stands as the preeminent household India-wide footwear brand. Davinder Gupta, who comes from a service-class background, is the Founder of Aqualite.
"It started off as a small household industry with a capital of INR100,000 [US$1,400] only. I remained committed to my belief that it was possible to bridge the gap between quality and price expectations: high-quality products at affordable prices," he says.
This point of focus enabled Aqualite to tap into the lower- and mid-income bracket in India and abroad, a "large and aspirational population segment with extensive market promise".
Davinder's first opportunity to take Aqualite forward was in 1984 when he discovered that there was no difference in design between the left or right foot with the traditional farmer's shoe, which weighed about 300 grams and was made with poor-quality material. So he took the onus of developing a shoe that was suitable and more comfortable for walking over rough and uneven terrains.
"The result of this pursuit was that we developed a 450-gram footwear with a padded insole that became a great hit among the farming community because it was lightweight and of superior comfort," he says.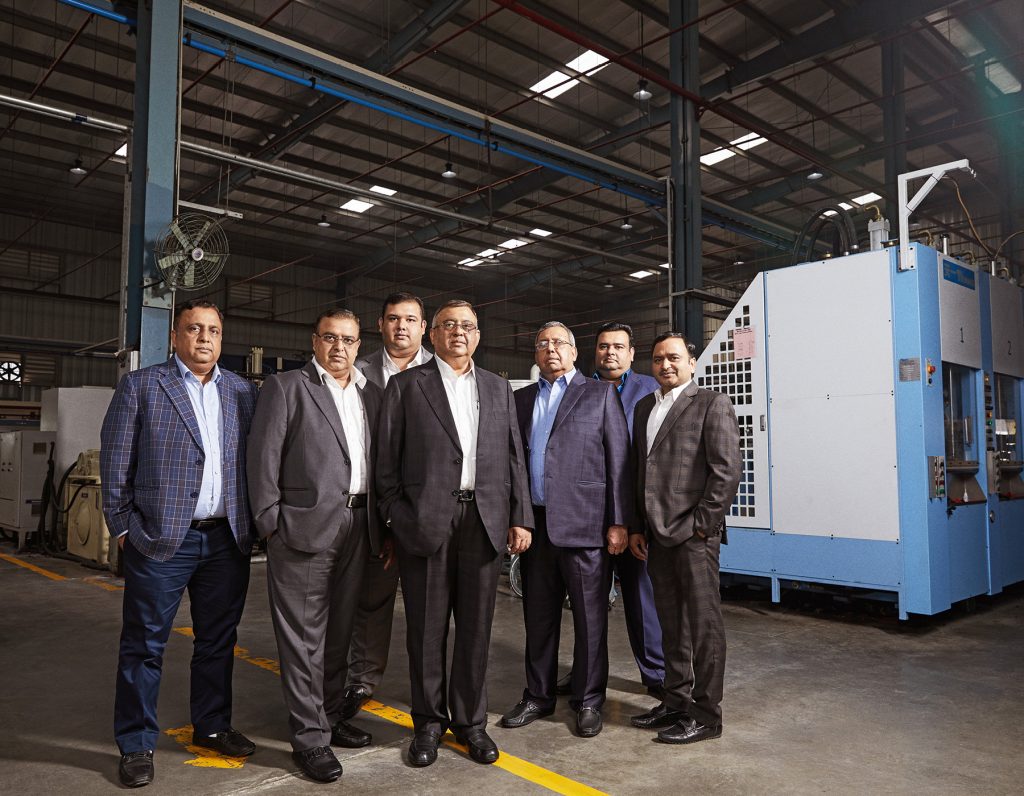 "Our purpose is to add confidence in every step by providing fashionable and trendy footwear to our customers, layering it up by quality, comfort and affordability."
The second opportunity came in 1992 when Davinder realised that polyvinyl chloride sports shoes would be a great fit for a market that had just opened up post-liberalisation."People were now looking for not only comfortable footwear, but footwear that was trendy too," he explains.
As a result, the company imported the first sophisticated PVC injection moulding machine from Italy and launched its pioneering Aerobok shoe, which was liked across India and laid a solid foundation for Aqualite. 
Over time, Aqualite has evolved into more than a footwear brand, having also developed its own exclusive research centre. "The Aqualite Feet Research Institute in a lot of ways is a culmination of our momentous journey in the footwear industry, as we sought to scientifically institutionalise all our learnings, experiences and insights onto a consolidated platform," Davinder says.
When it comes to building the brand, Davinder considers the biggest brand ambassador to be its own products. "Our purpose is to add confidence in every step by providing fashionable and trendy footwear to our customers, layering it up by quality, comfort and affordability," he explains. "We have been true to our brand promise as we aspire to be the most preferred choice for our consumers."
When it comes to innovation and anticipating customer needs, Aqualite is focused on ensuring that it skews its brand portfolio as closely as possible to that of anticipating and fulfilling the needs of its target audience. The company's focus on product integrity and quality is evident in the fact that it has certified laboratories that are well-equipped with the latest technology and qualified professionals.
---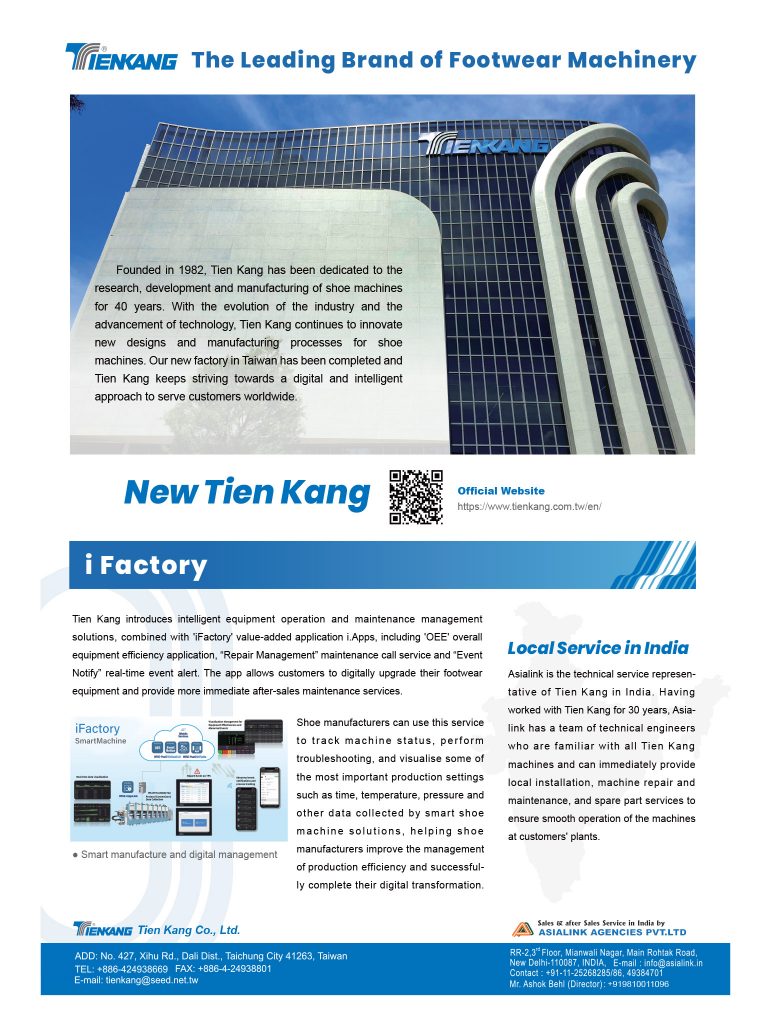 ---
Advertisement
Davinder describes his leadership style as "fast decision-making, decentralised and continuously building trust with our customers, trade partners and leadership team". "We want to build a team that leads, innovates and succeeds. We value our employees," he says. "Apart from rewarding them monetarily, simple thoughtful gestures also go a long way in expressing our gratitude. We know that employees who feel appreciated will work harder and enjoy their job more, which matters the most for us."
With regard to the challenges posed by the COVID-19 pandemic, Aqualite was able to "rapidly re-pivot the business to face the new normal", the result being that it was able to achieve a remarkable expansion in revenue, with an improved earnings before interest, taxes, depreciation and amortisation margin. During the pandemic, it has had a focus on capital management. "We have been able to create healthy liquid balances, which will enable us to tide over any liquidity challenges created by the pandemic, and thus help create foundations for us to emerge stronger in the post-pandemic era," Davinder says.
One of the ways that the company was able to sustain its growth was through its continuous focus on expressing gratitude for the effort employees pour into the organisation, which Davinder believes is a critical component within the organisation. A strong focus within Aqualite is for teams to feel supported and validated for their continuous output. This approach aligns employees within the company with its overall objective and holds together a collaborative framework that is efficient and sustainable.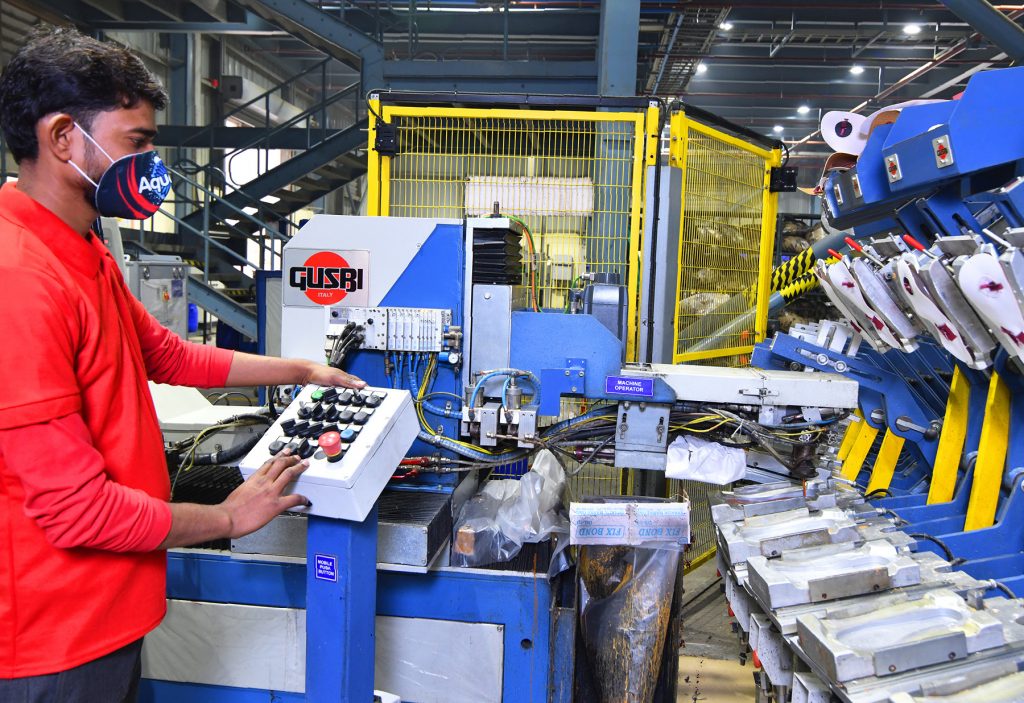 "We have freely welcomed the one thing that has enabled us to remain as a business with the mind of an institution, the body of a large corporation and the soul of a startup."
Davinder states that employee appreciation boosts productivity, job satisfaction and enables greater employee retention. "We employ about 5,000 people and our people management policies are rooted in transparency, decentralisation, accountability, recognition and an open-door policy," he says. "I love the fact that as a company we have remained agile, adaptable and open to change. We have freely welcomed the one thing that has enabled us to remain as a business with the mind of an institution, the body of a large corporation and the soul of a startup."
In this era of post-industrialisation, organisations that understand how to navigate uncertainty and keep their employees' contribution top of mind are those that are creating a more sustainable road forward to maximise productivity, profit and value for their communities.
When it comes to what sets it apart from their competitors, Davinder believes that Aqualite provides the marketplace with ample choice. "We have lived by the principle of providing something to our customers that goes beyond just our products: choice," he says. "Our expansive presence across 1,600-plus pin codes in India enables us to arrive at a place where others have struggled to reach – the last mile."
Over the next 12–18 months, Aqualite will continue to focus on providing customers with multiple product choices to reflect high consumer expectations. "Today, the consumer is well-exposed to global trends in fashion and aspires for a similar experience that is scaled, but by no means diluted, to their affordability levels."
Consumer demand itself has enabled the Aqualite Feet Research Institute to literally step into the shoes of its customers and gather the underlying data and understanding necessary to continuously provide those customers with high-quality yet affordable products. "At Aqualite, we have tapped into a huge market that desires affordable fashion through our expansive product portfolio that is not only streamlined to meet expectations but is also churned to continuously bring newer options for discerning consumers every year," Davinder explains.
Even when the recession had set in from 2002–03, Aqualite launched footwear based on ethylene vinyl acetate material that it was able to develop after importing high-quality moulding machines from Taiwan."Soft EVA-based footwear that improved shock absorption became instantly acceptable in a market that was looking for a cushion against the headwinds. Literally!" he says.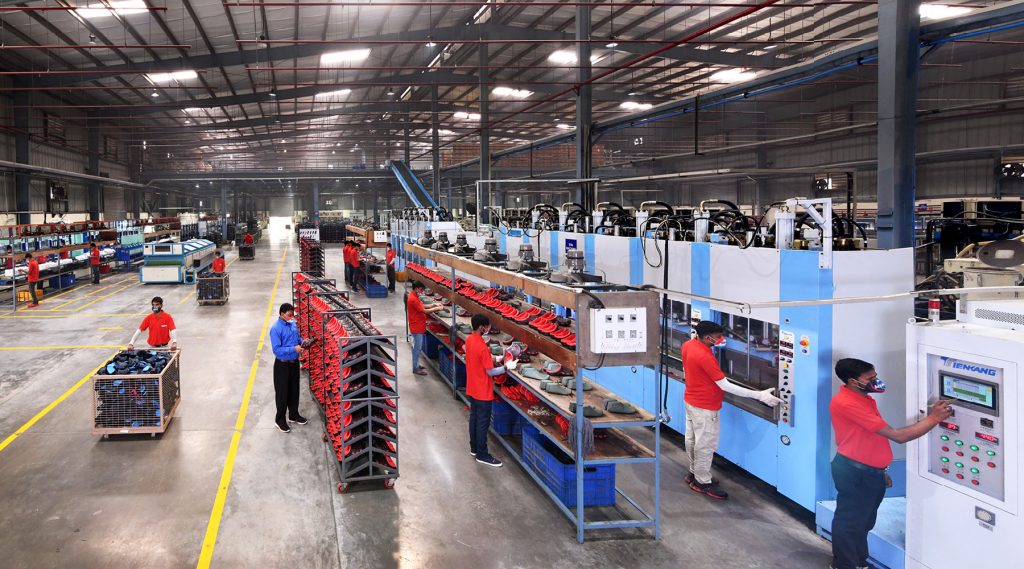 "We are in the business of grooming our consumers for whom affordable fashion is the key desire."
This placed Aqualite in a fortuitous position, even during times of global duress, as it was able to innovate and provide the marketplace with what it needed. "We are in the business of grooming our consumers for whom affordable fashion is the key desire," Davinder says. "Our comprehensive product portfolio, with continual innovations and new launches, helps attract, retain and uptrade customers."
What's unique about Aqualite is that it is a proud partner with the Indian government. "Together we are realising the vision of a self-reliant and highly industrialised nation," he shares. "As a product that is made in India for India, we support the far-reaching 'Make in India' platform, with virtually 100 per cent of our raw material resources being procured from local suppliers and converted into articles that are comfortable, affordable and easily accessible."
In 2010, Aqualite again stepped into the shoes of its customers and saw that India was at an inflection point. Davinder explains that the country was experiencing an expanding gross domestic product alongside an increased income, especially in the hands of those within the rural and semi-rural population, which would only grow the demand for footwear. "Around that time, we got notification that the government was setting up a footwear complex in Bahadurgarh, Haryana. We did our study and acquired about three acres [1.2 hectares] in the complex for establishing a modern manufacturing facility," he says.
Despite naysayers believing that the organisation was headed for doom and shouldn't risk everything it had achieved with this unwise investment, the end result was that its Bahadurgarh facility emerged as a "showpiece asset in footwear manufacturing in the country!" The risk the organisation took was not as bold as it was calculated. Aqualite understood the marketplace and its partnership within the government created a foundation for operational efficiency.
"Transparency, loyalty and an excellent business culture have characterised our longstanding association with Aqualite. We are proud to be a part of its growth journey and are committed to strategically partnering on future innovations that address key market needs, including Dow's Enerlyte technology for casual footwear." – Chandrakant Nayak, CEO and Country President, Dow India
"Aqualite is a business partner of Tien Kang and also a good friend. We have witnessed how Davinder Kumar Gupta has led Aqualite to grow; we are proud to be its partner and contribute to its growth in the process." – David Huang, President, Tien Kang