Among the many cataclysmic changes achieved by the COVID-19 pandemic is a redefinition of many tenets of the business world. Supply chains have been thrown into chaos and, as a result, the words 'pivot' and 'agility' have a greater value than ever. Similarly, growth has taken on a new meaning; its parameters have been pushed past their old foundations.
But just what that new meaning is has yet to take shape. Those who have been among the quickest to take stock of the state of their industry, such as professional services organisation Ernst & Young (EY), have inherited the privilege of redefining growth. A tall order, perhaps, but the accounting giant's Oceania CEO and Regional Managing Partner David Larocca believes it's all about authenticity of purpose and long-term value.
"The volatility and disruption caused by COVID-19 have changed the way we live, work and think forever," he says. "But this disruption has also created new opportunities for our clients, our firm and our communities more broadly."
In a way, David embodies that opportunity, becoming EY's Oceania CEO as he did in 2021, the height of the pandemic. His arrival enabled the firm to immediately address some of the issues that emerged as a result of the coronavirus's global impact.
"What used to be 'future' issues – digital transformation, skills and mobility, new ways of working, sustainability and climate change, decarbonisation and our journey to net-zero – have been accelerated to become 'now' issues that require careful consideration and authentic action," he says.
"One of the first things I did when I became CEO was to appoint Mat Nelson our first ever Chief Sustainability Officer – a first for any of the Big Four accounting firms in Australia to have a standalone sustainability leadership role on the executive team," he says.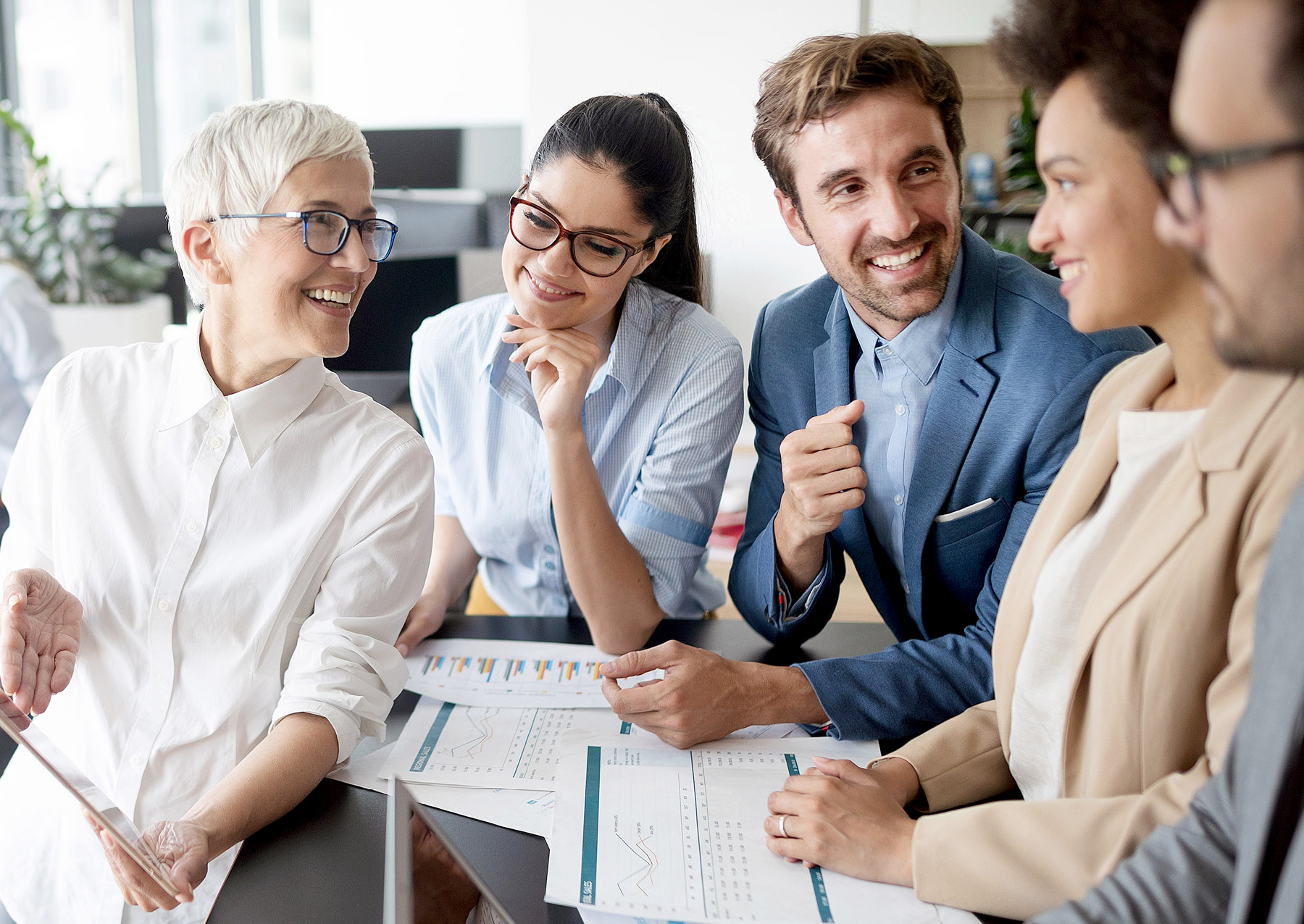 The climate crisis, already at boiling point before COVID-19, has been taken up by a forceful majority of the business community. For EY, it's another opportunity to improve its operations as well as improve the planet's lot.
"The acceleration of energy transition and climate-related targets being actioned across all industries has driven opportunities for EY's unique offerings," David says. "We're assisting clients in the development of strategic-led practical pathways, implementing specific actions and measuring outcomes for boards, investors and their stakeholders."
The volatility and disruption caused by COVID-19 have changed the way we live, work and think forever.
Perhaps the biggest opportunity provided by the global disarray of the pandemic was for industry titans to determine a better way of doing business. "At EY, we're guided by our purpose of building a better working world, a world where economic growth is sustainable and inclusive," David says. "We use this lens to continuously develop the services and solutions that help clients deliver better outcomes for their stakeholders."
It's also driven EY to invest in and develop the skills of its people as well as give back to the communities where those people live and work. Again, David exemplifies this investment strategy: he first joined EY in 2003 and worked his way upwards from leading the EY Oceania Infrastructure Advisory team to becoming Managing Partner of the Strategy & Transactions Service Line.
During his time with the company, David has accrued a deep understanding of that most powerful asset – people.
"Our strong performance as a firm has been fundamentally driven by the outstanding contribution of our people, who delivered exceptional service to meet the strong demand for our services, despite the ongoing disruption and challenge of COVID-19," he says. "Our client service teams were expertly supported and enabled by the agility, innovation, effort and the technology platforms provided by our core business services teams."
Communication, he says, is the key to such a well-oiled machine, particularly in the case of acquisitions, which have been a cornerstone of EY's post-pandemic focus. Consulting firms Blackdot and Cadence, cyber security company SecureWorx and forensic accounting specialists Axiom Forensics are among the latest to join the family. According to David, each acquisition is carefully considered to ensure it's 'on strategy', enhances the firm's client offering and, most importantly, presents a strong cultural fit.
"We partner with those who share an ambition of delivering long-term value for our clients by helping them solve complex challenges," he says. "Watching the teams get behind the opportunities has been exciting, and the personal and professional growth opportunities this enables are unrivalled."
At EY, we're guided by our purpose of building a better working world, a world where economic growth is sustainable and inclusive.
The smooth transition from new acquisition to a fully-fledged member of the EY team is done, then, through strong communication and a clear set of expectations surrounding EY's values: authenticity, collaboration, flexibility, resilience, integrity and reliability.
"Whether you're acquiring a service, a business or new talent, value alignment is key, and critically, the cultural fit with EY across all our acquisitions has been value-aligned and energising from the outset," he says.
While this sort of expansion sets EY up for a prosperous future well out of reach of the clutches of uncertainty, David says growth isn't what it used to be. "Enabling growth, whether it comes from new business models and ecosystems, entering new markets, alliances and acquisitions, or delivering exceptional customer and employee experience, is undeniably complex in today's environment," he says.
"Leaders everywhere are reframing their businesses to adapt to the new landscape by innovating their business model, elevating their customer experience and finding new ways to leverage data and technology," he says. "As a leader, there's a careful balance I have to strike: sustaining performance while investing in the skills, technologies and resources to accelerate that growth and create new opportunities."
During the darkest moments of COVID-19's first two years, that balance was achieved in part by EY's decision to support its people by not allowing any pandemic-related job losses. "That decision continues to positively impact the recruitment of quality people into the organisation, which is particularly important in the tightest recruitment market in over 25 years," David says.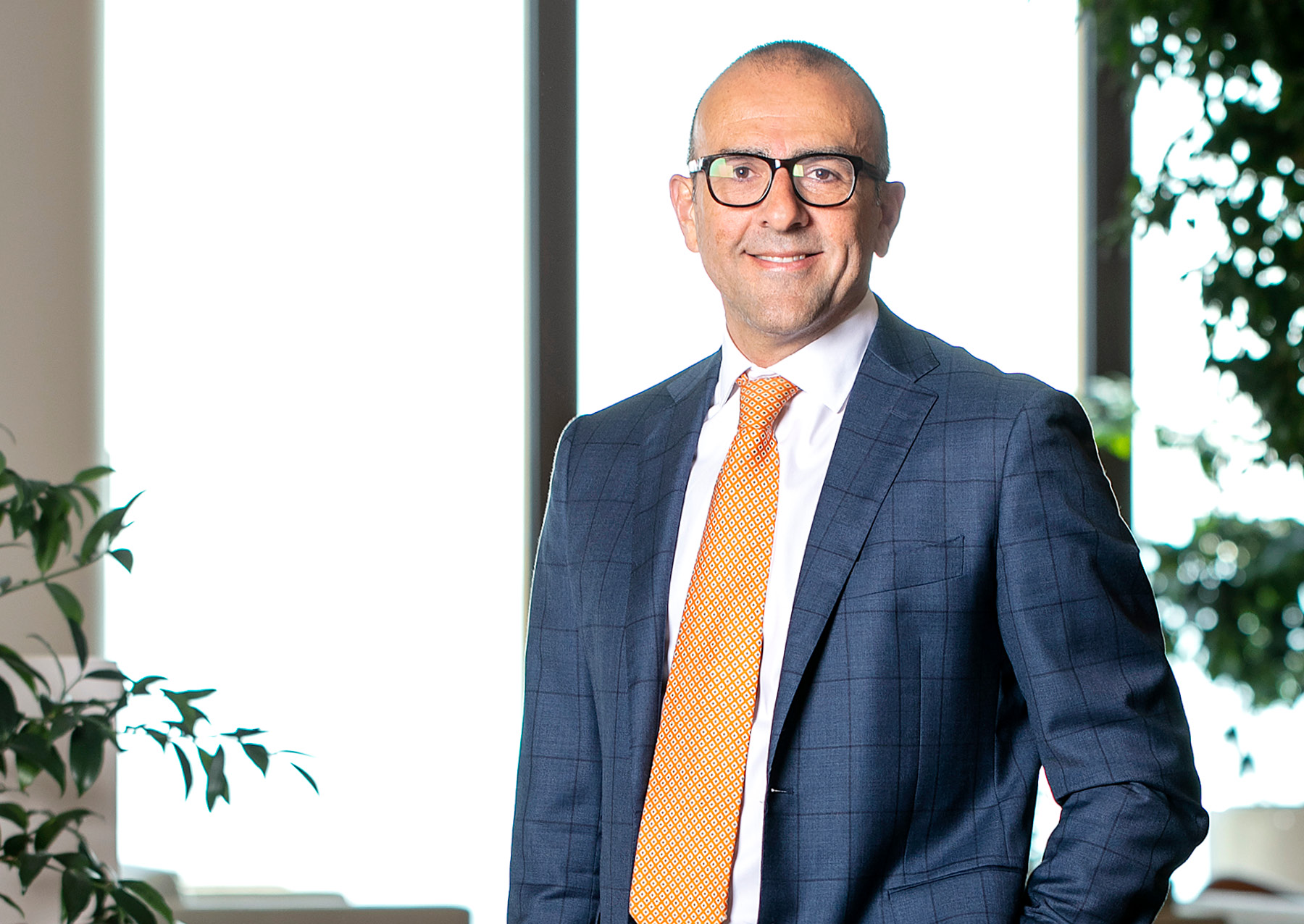 "I'm proud of the leadership team I have in place; diverse in terms of gender, cultural backgrounds and variety of experience. Along with all our people, we'll ensure we continue to embrace diverse opinions and challenge one another to continue delivering long-term value for our clients, people and society. We'll continue to strive towards even greater diversity as we grow and evolve as a business."
I'm proud of the leadership team I have in place; diverse in terms of gender, cultural backgrounds and variety of experience.
And the best way to do that is to continue to nurture those people, something EY treats as a matter of priority. "It's our culture, people's health and wellbeing," David says. "We're committed to significant investment in both retention and recruitment together with ensuring our value proposition for our people is engaging and exciting."
David's own health and wellbeing relies upon making sure he spends time away from the office indulging his passions. "I'm an avid cyclist, I'm a passionate supporter of Italian football team Fiorentina, and I love cooking in my wood-fired oven."
With so many irons in the fire you'd be forgiven for thinking that David's mind would be firmly fixed on the present. In fact, the future holds the greatest promise of all, and David believes it looks very bright indeed.
"We have great people and the demand for our services remains strong; we've planned for a year of strong double-digit revenue growth," he says. "We'll continue to play an important role as a change leader in this next phase of change and growth – for our people, partnering with our clients and contributing to society and our communities.
"When I look ahead, I'm excited about the strong foundations we have at EY to do that."