Today's current landscape, riddled by the COVID-19 pandemic, has proven that healthcare research has never been more important. And the team at Roche Hong Kong & Macau, part of the world's largest biotech company, know this better than anyone. Roche was founded more than a century ago, and the research and development arm has resulted in products that have advanced the understanding of disease and transformed the practice of medicine in its entirety. R&D is considered the lifeblood of the company, and Roche's substantial investment in it reflects its importance. 
"We invested CHF12.2 billion [US$13.3 billion] in R&D to improve people's lives," says Daniel Thurley, who is the current Informatics Network Head, APAC, and former General Manager of Roche Hong Kong & Macau. "In Asia and Hong Kong, in particular, this significant investment is helping us see how we can leverage the opportunities to support not just the 7.5 million people here, but the combined 86 million population in the Greater Bay Area."
Since 1896, Roche has been on a mission to find better ways to prevent, diagnose and treat disease while making a sustainable contribution to society. As the leader in personalised health care, with the powerful advantage of having pharmaceuticals and diagnostics under one roof, the company aims to find the right treatment for each patient in the best way possible. 
"We're working to change the lives of 1,800 lung cancer patients – the biggest cancer killer in Hong Kong."
Roche boasts truly differentiated medicines in oncology, immunology, infectious diseases, ophthalmology and diseases of the central nervous system. It's also the world leader in in-vitro diagnostics and tissue-based cancer diagnostics and a frontrunner in diabetes management. And 32 of the medicines developed by Roche are included in the World Health Organization Model List of Essential Medicines; among them are life-saving antibiotics, antimalarials and cancer medicines. 
In 2020, Roche was granted authorisations for four new medicines and 19 compounds were in registrational studies or filed for approval. For example, with haemophilia, an inherited bleeding disorder where the blood doesn't clot properly, the company has devised a treatment to help patients go about living much easier lives without the need for daily infusions. 
"With this, they can have a subcutaneous injection; something that is far more patient-friendly," Daniel says. "We've received some very heart-touching stories of children throwing away their wheelchairs and going out to play sport where previously they were too scared because if they fell over or got hit, they could damage their joints. This treatment has absolutely transformed the lives of children and adults."
As for the future, Daniel says Roche has an ambitious goal to double medical advances for the next decade. "I'm very confident that we can achieve this with our pipelines, scientists and the determination of our amazing team," he asserts. 
---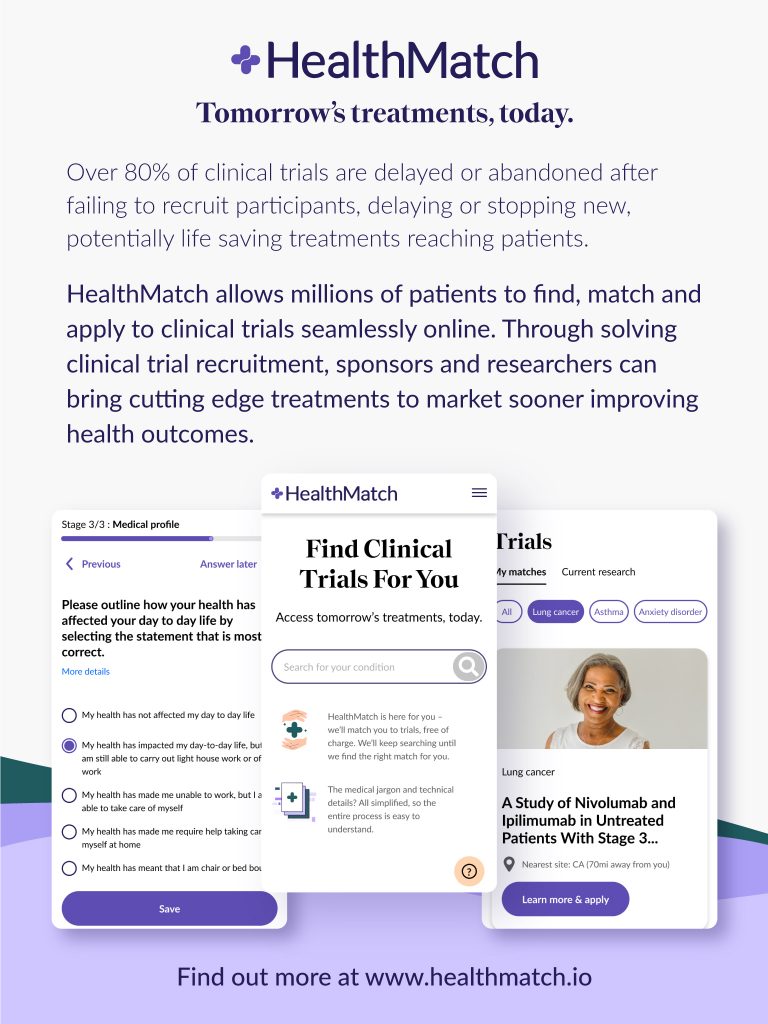 ---
Advertisement
Last year Roche kicked off a project in partnership with the Innovation & Technology Bureau, the Hospital Authority and The University of Hong Kong to tackle the biggest cancer threat in Hong Kong. "Together, we're working to change the lives of 1,800 lung cancer patients – the biggest cancer killer in Hong Kong," Daniel says.
"It's the biggest initiative of its kind in Asia as far as providing a holistic view across the patient journey goes. This program offers patients the chance to receive the best treatments by way of comprehensive genomic profiling, which provides insights into what is most likely to be their best treatment for cancer."
Since 2007, Roche has been moving towards providing increasingly personalised care. Its steadfast focus on innovation and biotechnology has led to important advances in diagnostic techniques and medicines aimed at molecular targets. And, as a result, many diseases can now be detected earlier and treated more specifically. 
This has seen Roche acquire key players in life science research, gene sequencing and tissue diagnostics, such as biotech pioneer Genentech, along the way. These acquisitions have worked to strengthen the company's access to innovation and new technologies, and drive its commitment to more targeted treatments that ultimately make personalised health care a reality.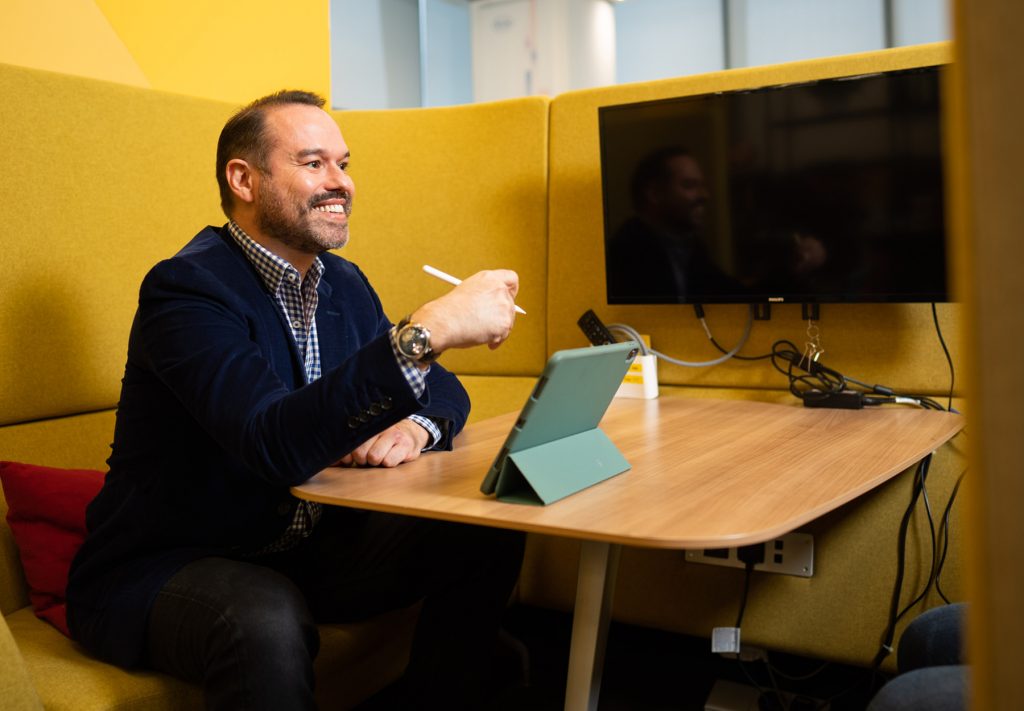 "We go to great lengths to make sure that everything we do is sustainable."
As well as improved, personalised patient health outcomes, Roche is also heavily invested in sustainability – and, according to Daniel, has been for the past 125 years. "We go to great lengths to make sure that everything we do is sustainable," he says. "In fact, Roche ranked as one of the top three most sustainable healthcare companies in the Dow Jones Sustainability Indices for the 13th year running."
Last year was not only Roche's 125th anniversary, but also the 50th anniversary of its world-class pharmaceutical division and 33 years of Roche Diagnostics Hong Kong. "Thinking about tomorrow is part of Roche's history," Daniel says. "The impact of a business should not be measured by just money but how we contribute to society. Sustainability is also not just about the environment, it is in terms of access, social responsibility, supply chain, diversity, inclusion and people development.
"And during this challenging time, our people's passion about our vision has only gotten stronger, leading them to do what patients need next while delivering better outcomes to more patients, faster."
Diversity of Thought
Roche believes that diversity in scientific thinking will produce the healthcare innovations that society so desperately needs. That's why it maintains three independently operated pharma R&D units alongside a network of more than 150 external partner organisations. 
According to Roche, Pharma Research and Early Development, Genentech Research and Early Development, and Chugai in Japan provide this diversity of scientific approach, as well as enable access to expertise, new technologies and promising drug candidates.
"It's been a pleasure to work with the innovative team at Roche Hong Kong and Macau to provide greater patient access to clinical trials in Asia. The company's patient-first culture defines our relationship and we look forward to deepening this partnership." – Manuri Gunawardena, Founder and CEO, HealthMatch