When Chuck Runyon and Dave Mortensen founded the Anytime Fitness franchise in 2002, most industry experts didn't give the pair a chance of success. It was the latter-end of the era when bigger was better in the fitness industry and large multipurpose neighborhood clubs with pools, racquetball courts and daycare were the norms.
"We'd been successfully running those style clubs but we were increasingly writing big checks every month for upkeep on pools and saunas that our members weren't using," Chuck tells The CEO Magazine. "We had all this under-utilized square footage."
Thus was sowed the idea to create a club that was smaller and more efficient. "We could be located closer to where people live and work to make it much more convenient," he says, adding that the biggest change would come in harnessing technology. "To give our members 24/7 access, 365 days a year, to any club in the world and to offer our owners the convenience of operating more efficient business models."
The result was a first for the industry: a club that wasn't always staffed. "Members get to work to their schedule rather than our schedule," he explains. And owners don't have problems finding staff to open a gym at 5.30am on a Saturday morning. "That solved a staffing dilemma and lowered labor costs."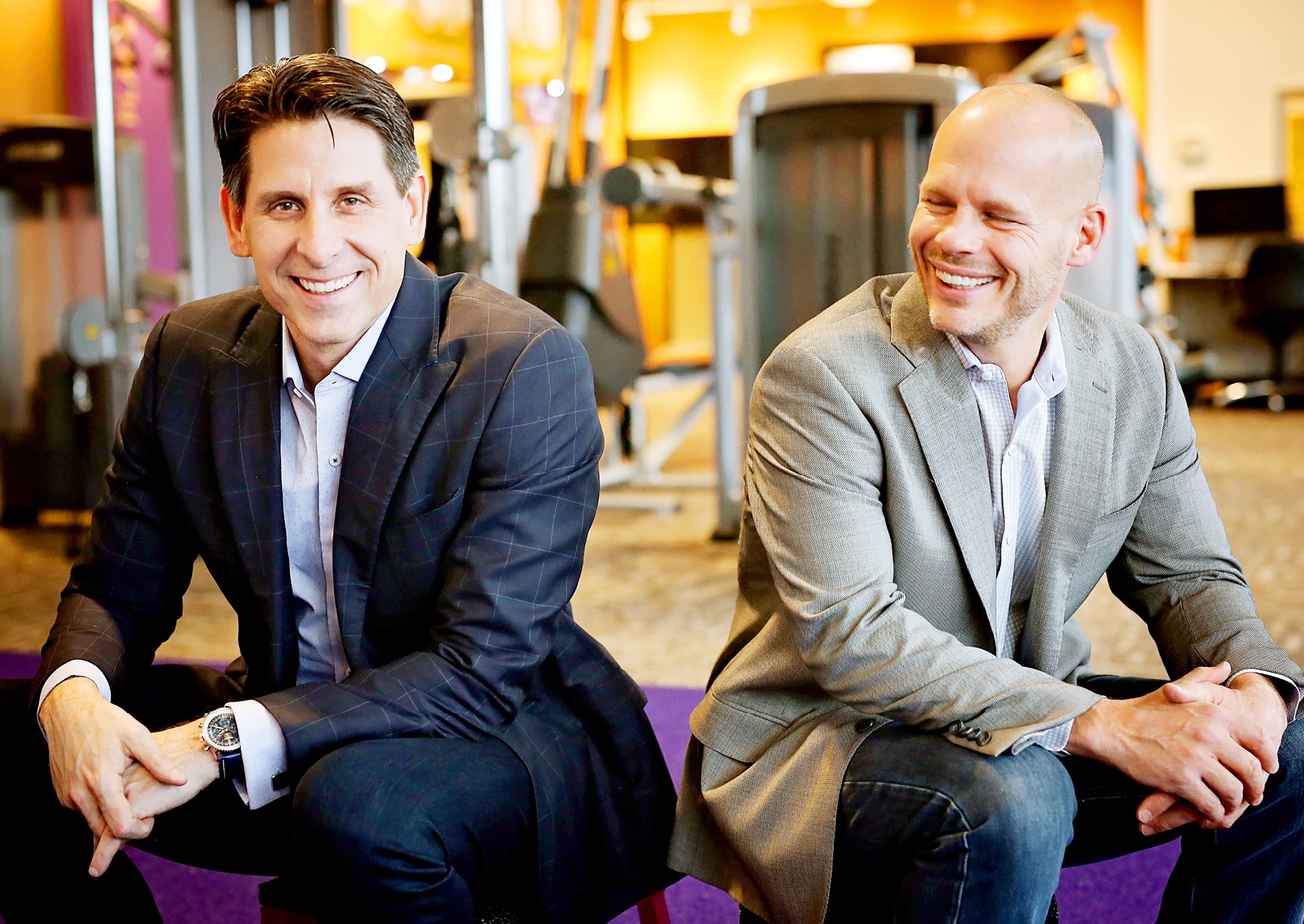 We can connect in a way that no other fitness brand connects with their members.
But in 2002, the thought of relying on technology to open doors, as well as round-the-clock access, was "mind-blowing", as Chuck describes it. "We were told it wouldn't work because people didn't think it would be safe or that we would be able to offer the level of service that consumers expected,"  he recalls. But customer reaction was the exact opposite to what the experts predicted. "They loved being empowered and having that autonomy and control of their own schedule."
Fast forward two decades and the Anytime Fitness key now opens the doors for nearly 5,000,000 members to more than 5,000 locations across seven continents. Occupying the top spot on Entrepreneur's Top Global Franchise List, in 2021 it was also ranked the World's Fastest-Growing Fitness Club for the seventh year in a row by the International Health, Racquet and Sportsclub Association.
---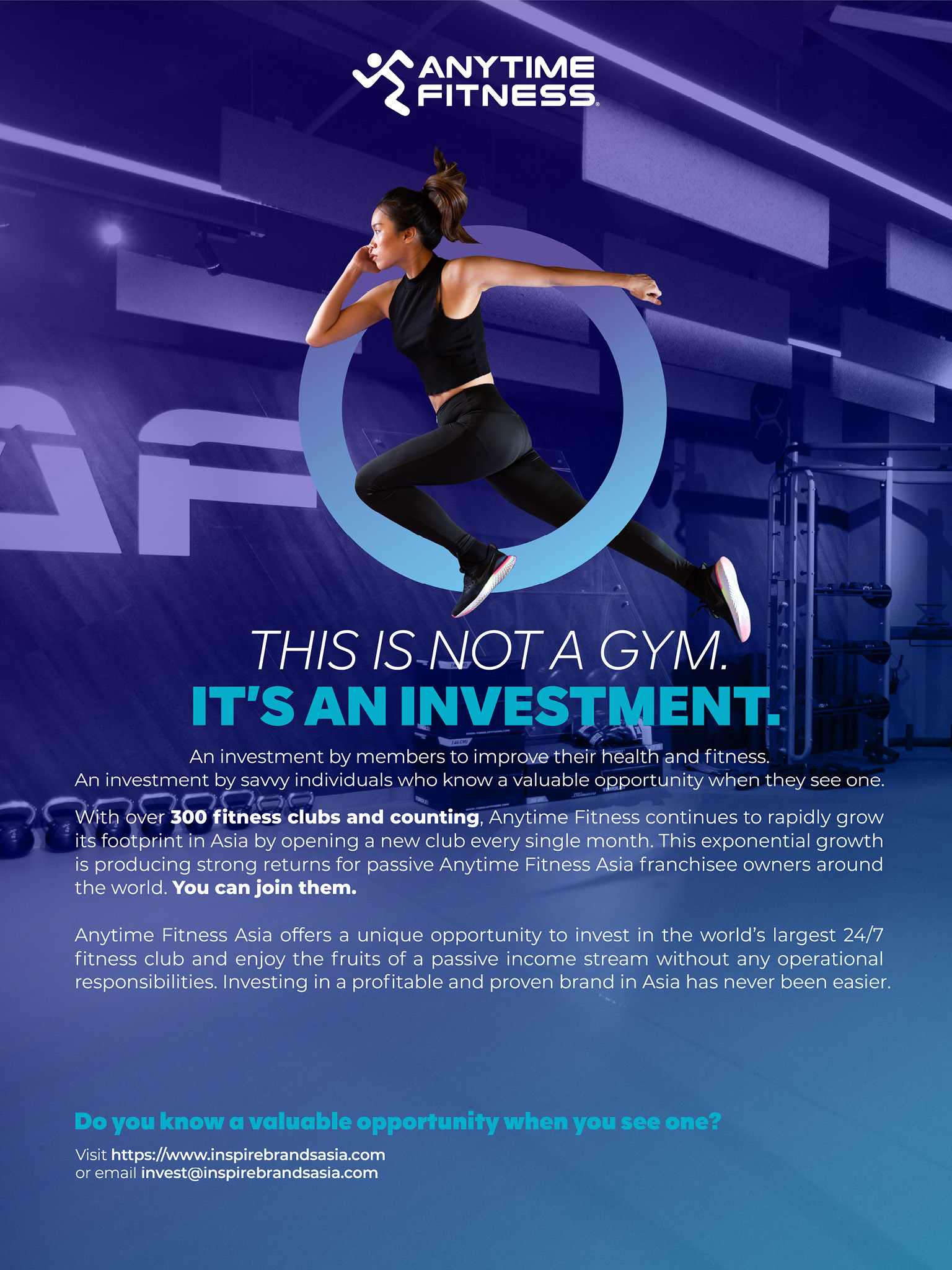 "Inspire Brands Asia offers a unique investment opportunity in Asia. We have created a platform for investors to have access to high income earning and reputable assets in the form of Anytime Fitness Asia clubs in the fastest growing economic region on the planet." – Luke Guanlao, Co-Founder and Group CEO, Inspire Brands Asia
---
Advertisement
Today, Chuck is CEO and Co-Founder of Self Esteem Brands (SEB), with fellow Co-Founder Dave in the President role. As well as Anytime Fitness, SEB is the parent company of beauty business Waxing the City, barre studio brand The Bar Method, weight training and cardio club Basecamp Fitness and digital nutritional coaching brand, acquired in 2021, Stronger U. The Self Esteem Brands name reflects Chuck and Dave's vision of improving the self-esteem of the world.
Lifestyle changes
For a brick-and-mortar business, the COVID-19 crisis has been immensely tough for SEB and its small business owners. "In a matter of weeks our entire global network shut down, something which was unfathomable," he admits.
Chuck says first in the order of priority was working out how to support its members at a time when health and fitness really needed to be a priority. "We turned to digital content and to coaching to ensure our members had what they needed to be more active at home," he says.
The second was helping its franchisees shut down safely and negotiate with their landlords for rent abatement or deferment. "After that, we had to make sure our vendors were going to be OK, as they are also business owners," he points out. "I've never been more proud of our team. With clubs all over the world, we were working seven days a week in various time zones to provide operational and emotional support to our franchisees."
But every cloud has a silver lining, and Chuck says the pandemic has accelerated a nascent trend. "We can't just be about fitness. We're getting more into health," he shares. And the past two years have allowed the company to meet its members inside their homes. "We're connecting more through their lifestyle and promoting healthier behaviors."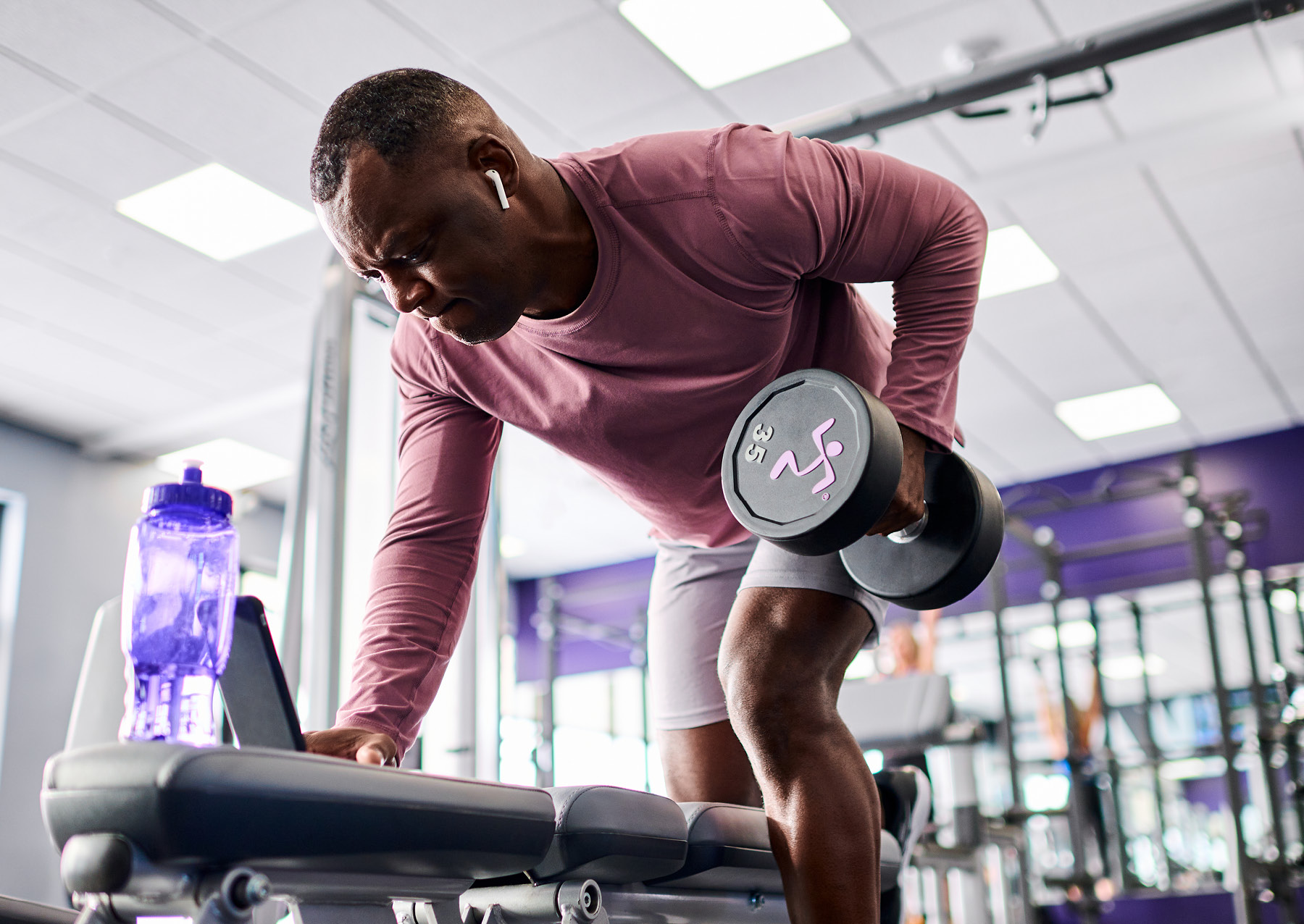 We can now help marry your eating habits and your physical activity.
He sees helping people make their homes healthier as a "huge opportunity". "The fact is that you really can't be healthy if your home is unhealthy," he asserts.
However, Chuck knows changing these habits and behaviors will take time, especially after such intense restrictions on movement. "Yes, fitness enthusiasts were sometimes more active during COVID-19, but the vast majority of non-fitness enthusiasts were less active," he says. "Plus restaurants and liquor stores were still open and people were able to have a fast-food meal delivered to them within 20 minutes."
This is exactly why he's so proud to welcome Stronger U into the family. "We can now help marry your eating habits and your physical activity," he adds.
---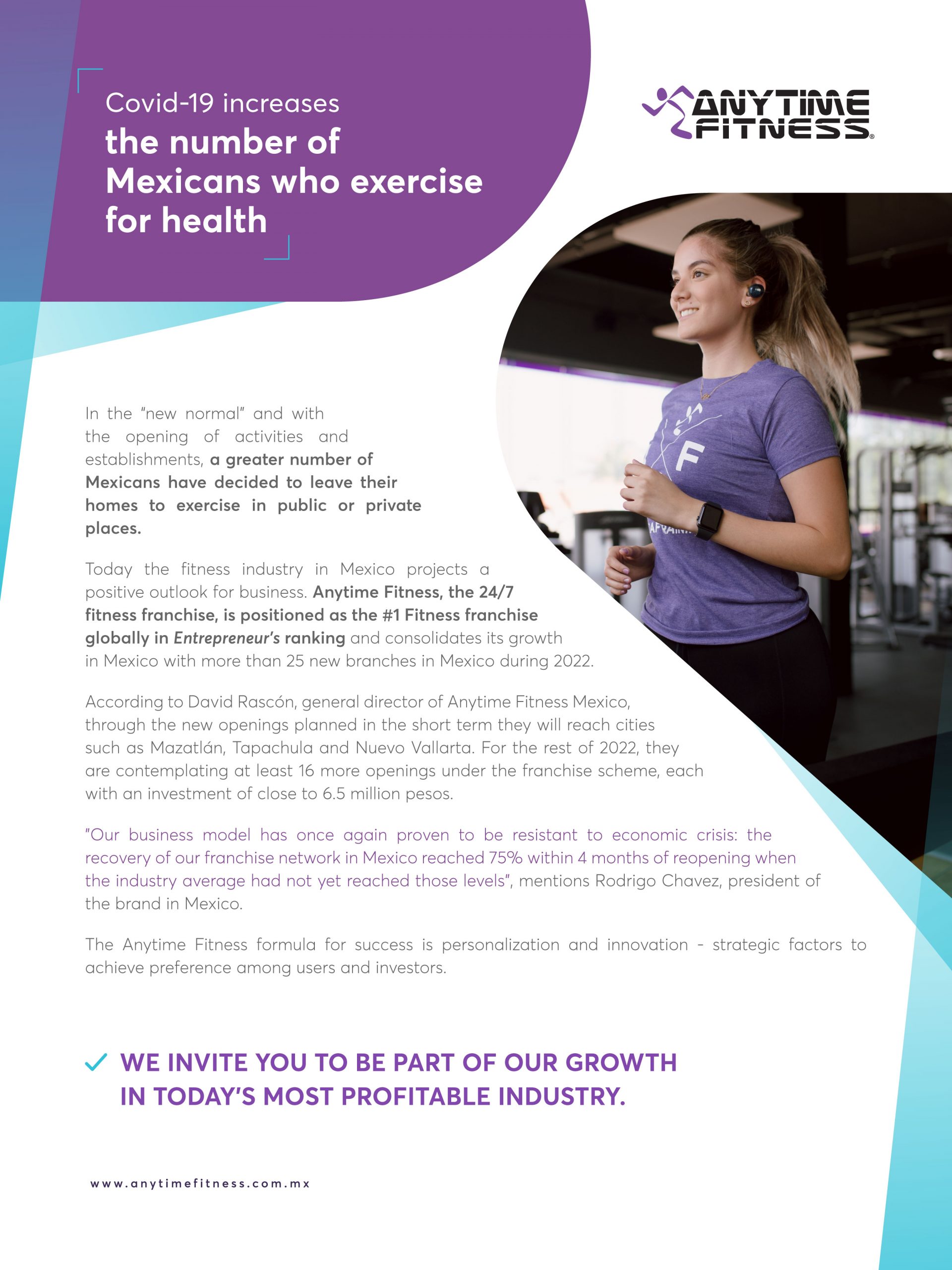 "Chuck's partnership has been based in mutual support and full trust. He is an extraordinary leader of people. This combined with his vision of the future allows us to accelerate our presence in Mexico. It is very easy to develop an extraordinary trust in him." – Rodrigo Chavez, President and CEO, Anytime Fitness Mexico
---
Advertisement
This consumer intimacy, "or getting close to their health", is what Chuck sees as the next big opportunity for the brand over the next 12–18 months. He believes there's potential across every country where SEB has a footprint. "Our clubs may look a little bit different from country to country, but the biometrics and behaviors of our members are very similar," he explains. "We can connect in a way that no other fitness brand connects with their members."
The four P's
For Chuck, a high-performance team requires four special ingredients: people, purpose, profits and play. "And we've been high-performance for the past 20 years," he says. Putting stakeholder profits ahead of shareholder profits has contributed to the company's success. "We value people and whole self-development. We put money towards people's hobbies and personal growth because if we want a company that is centered on growth, all our employees need to be thinking about growing, too."
He promotes a company culture where a healthy slice of play is encouraged. "We spend so much of our waking hours at work, Dave and I really believe it needs to be fun. Let's laugh along the way," he says. One of the company's mantras is "we take work seriously without taking ourselves seriously". "Dave and I can be really silly and that gives people permission to be themselves, be vulnerable and just have fun along the way."
With the convergence of health, fitness and nutrition, an incredible decade of opportunity is ahead of us to change people's lives for the better.
Every two years, the company hosts team members and franchisees from around the world at its biennial conference. Many leave with a permanent souvenir. "We have five full-time tattoo artists there and they can't keep up with demands for the Anytime Fitness running man logo," he says. "Other than Apple or Nike, we're one of the most tattooed brands in the world."
It is the connection that staff and franchisees feel with SEB's vision and values that Chuck says gives it an advantage in this era of the Great Resignation. "It's the companies with the best culture that are going to win the talent war," he predicts.
A decade of opportunity
Looking forward, Chuck is incredibly excited about the future. "With the convergence of health, fitness and nutrition, an incredible decade of opportunity is ahead of us to change people's lives for the better," he says. He hopes the pandemic sparks a discussion about personal health, from the policymakers and health experts down, as well as from the bottom up. "Our franchisees also have to do this at a very community level.
"More than ever, people around the world need to build self-esteem and our clubs and studios, our coaches and trainers, and our digital offerings are here to help them improve their physical and mental wellbeing. Our Anytime Fitness footprint today – with 5,000 clubs on all seven continents, and five million members, more than any other fitness brand – positions us incredibly well to create those personal moments of self-esteem, health and wellness for billions more people, no matter where they are in the world."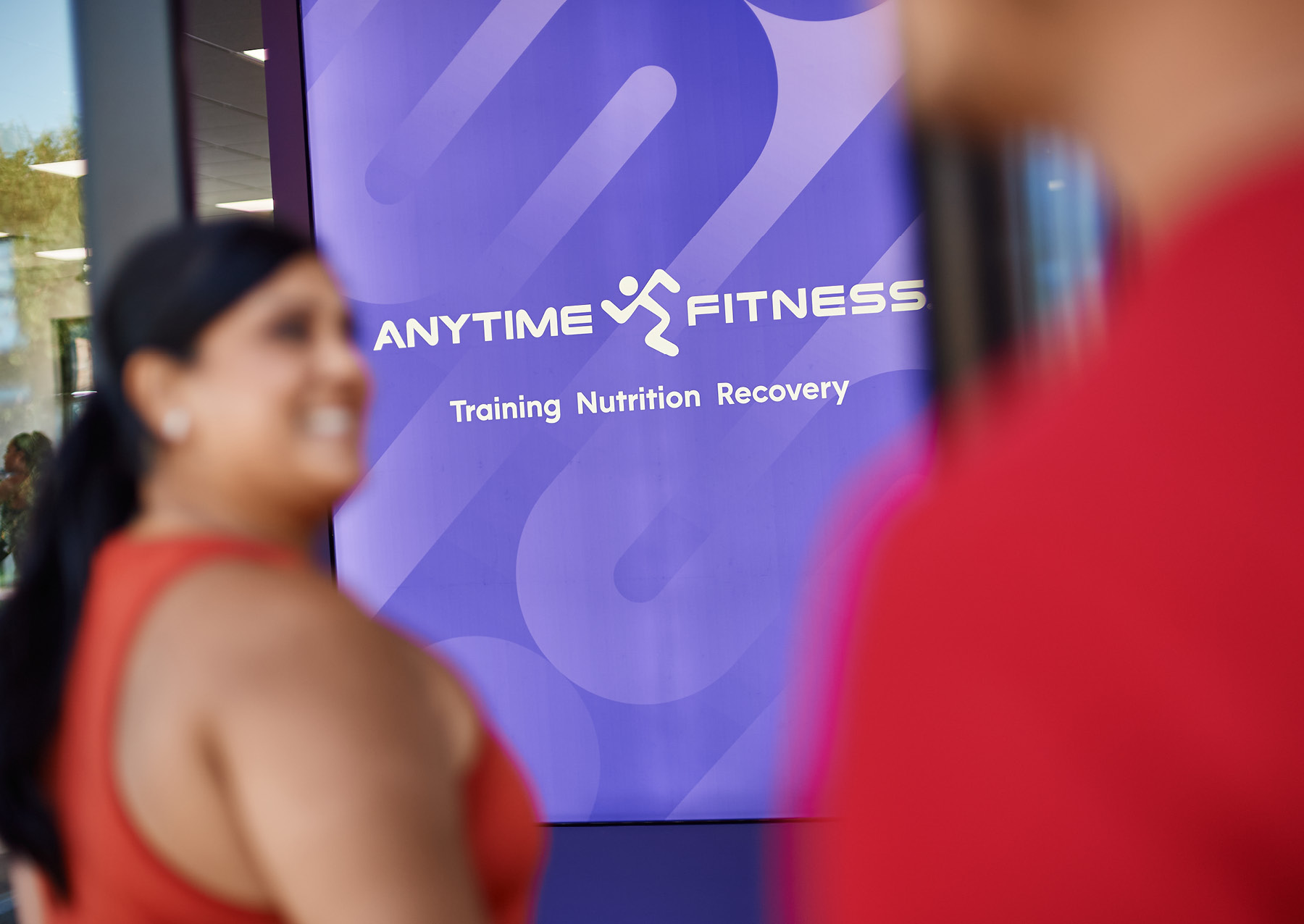 Truly Global
In late 2019, SEB became the first fitness franchise to have a presence on all seven continents when the expedition vessel Magellan Explorer made its maiden voyage to Antarctica, with an Anytime Fitness gym one of the onboard facilities. Both Chuck and his business partner, Dave, were passengers.
While the company has since ended its association with the vessel, the initiative demonstrates the duo's commitment to innovation in the fitness space. "We continue to push each other to think of even more ways to make health and wellness available to everyone around the globe," Chuck commented on his return from the inaugural journey.