Ask any discerning consumer and they'll tell you: packaging is everything. The right packaging stands out on a shelf and diverts eyeballs away from the competition, showcases a product in the best possible way, and preserves an item's integrity for journeys short or long.
All things being equal, the care and effort put into the best packaging would be industry standard. But all things are not equal, so the work by German packaging machine manufacturer MULTIVAC is a cut above. Fresh from its 60th anniversary, the family owned business seeks to bring its industry leading processing and packaging solutions to companies around the world, with customized solutions.
"We started off 61 years ago by building packaging machines," says MULTIVAC Group President and CEO Christian Traumann. "We've vastly broadened our product portfolio in the years since."
Today, MULTIVAC builds not only packaging machines, but fully automated packaging lines including processing machines, quality inspection systems and labeling solutions.
"We're always trying to be on the cutting edge of technology," Traumann says. "Last year, we filed for approximately 70 patents."
A big company so entrenched in the processing and packaging industry could be susceptible to paralysis in the face of constant change, but MULTIVAC has organized itself in a way that ensures it's never caught off guard.
Agile and Entrepreneurial
"We're organized in divisions that are cross-functional," Traumann says. "We have close to 7,000 employees, so it's a way of compensating for our largeness. We want to be fast, agile, very entrepreneurial."
The advantage to being both large and fast means that MULTIVAC has a certain appeal on a global level.
"We have close to 1,000 service technicians worldwide in our daughter companies," Traumann says. "I think that's an asset that convinces customers to purchase a MULTIVAC solution because if you're in need of a service technician and you're located on the south island of New Zealand, we can reach you quickly."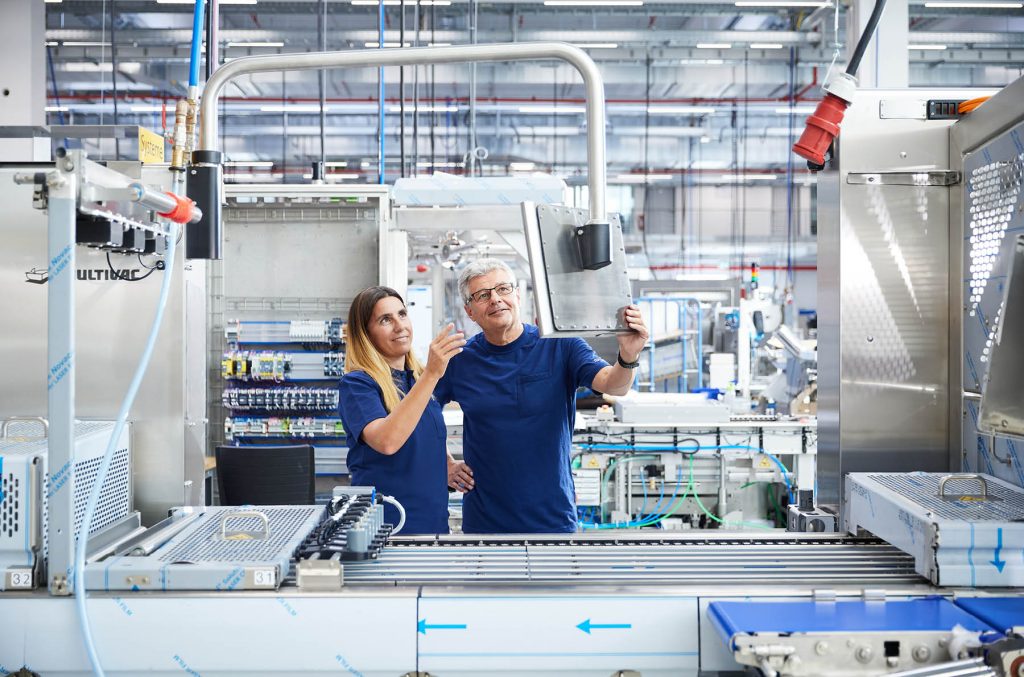 "We want to be fast, agile, very entrepreneurial."
With 13 production facilities around the world, MULTIVAC is also able to offer localized products to the markets it's in. That said, the company has never forgotten its German roots.
"We've grown at a rate of 10 percent every year, but we're still very tied to Bavaria," he says. "It's part of our heritage and culture, and I think it's one of the main reasons for our longstanding customer relationships."
Another reason is family. Traumann says being family owned makes an important difference to MULTIVAC's strategy and output: "It means we don't focus on quarterly results to appease stakeholders; we focus on long-term successful business development," he says. "As such we can work very strategically and really add value."
Driven by Sustainability
One of MULTIVAC's greatest value-adds is the way its wares are used, even if that's beyond the company's control. "Since packaging can extend the shelf life of food, we make this world better by reducing food spoilage," Traumann says. "In the medical industry, our packaging solutions help to ensure that there's a steady supply of clean syringes. Success for us isn't just in the work we do, but how we do it."
That also extends to environmental responsibility. Discarded packaging makes up a large percentage of litter around the world, and that means sustainability is a critical aspect of MULTIVAC's business philosophy. "Sustainability is part of our development process," he says. "We won't let anything into our development pipeline if it doesn't play into sustainability.
"To produce a piece of meat creates a carbon footprint 30 times bigger than producing a package. Our portfolio includes various sustainable packaging concepts that reduce packaging materials during packaging production. In addition, we participate in initiatives dedicated to bring forward a closed loop economy."
Even in Germany, where there's a nationwide can and bottle deposit scheme to encourage recycling, Traumann believes things don't go far enough.
"We need a deposit scheme for plastic," he says. "It's such a valuable packaging material which is, in many cases, far too intelligent to be left by the roadside or condemned to landfill. For example, packaging made of monomaterials or fiber-based packaging materials can be recycled and thus contribute to the conservation of resources. We need to work on that closed loop. Don't throw it away, don't burn it, don't landfill it. Put it back in the loop."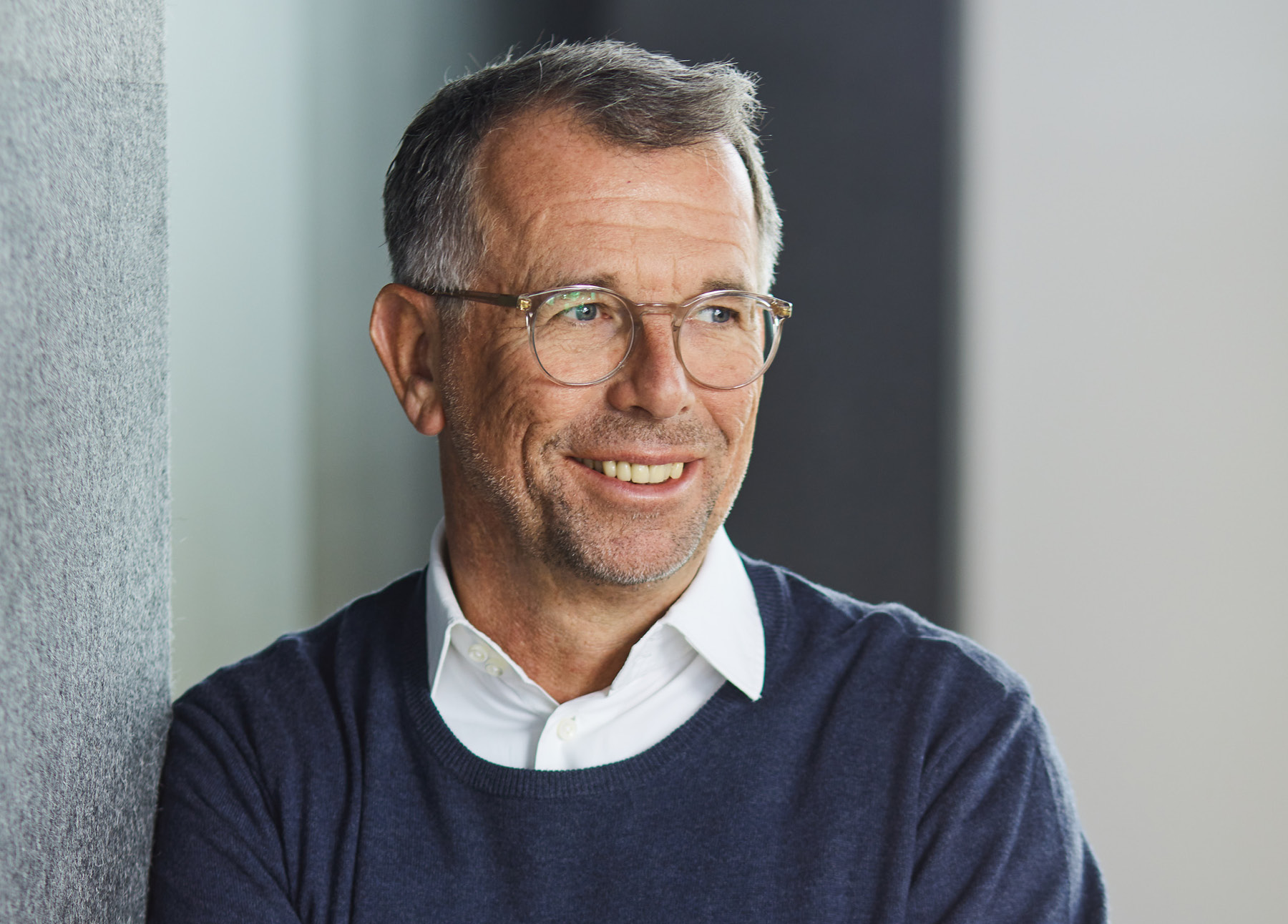 "We won't let anything into our development pipeline if it doesn't play into sustainability."
Sustainability is a key aspect of the company strategy, not only in respect to its production processes, but also regarding its social responsibility. "We've always taken responsibility for our region where the roots of our company are," Traumann says. "We make sizable donations, we invest in a lot of infrastructure, and we work hard to make sure our suppliers are as close to us as possible."
This last point in particular has proven a sturdy pillar throughout the COVID-19 situation. "We've worked very hard to ensure that we could supply our products to customers," he says. "We do roughly 70 percent of our work in-house, and we have long standing relationships with our suppliers. We strive to elevate our suppliers to partnership roles, and they pay that back."
The pandemic also offered MULTIVAC an opportunity to push the digitalization of its operations. "It's been a gradual process," he says. "Digitalization isn't something you either do or don't do; it's part of the machine."
MULTIVAC's customers are able to monitor conditions and enjoy predictive maintenance through the company's digital support network. "I think we're far ahead of other companies in that respect," Traumann says. "We need to be close to our customers, and that's the best way to do it."
Branching Out
It's that connection to the needs of the market which has allowed MULTIVAC to branch out into medical and food processing equipment. Traumann says the business encourages innovation among its staff, and the new directions have blossomed as a result.
"For our bakery production equipment, we took the knowledge we gained from our clean and hygienic designs and put it to work in the bread production process," he says. "We aren't simply reinventing the wheel; we leverage our longstanding expertise in the food industry across all business units of our group."
In a business like packaging, which has so many stakeholders relying upon its success, Traumann says the pressure is heavy. "Our company is up to its third generation of ownership and the unique history of MULTIVAC is an obligation to all of us for successful business development in the future," he says. "And then there's my grandson, who thinks of me as 'the king of plastic', and there's pressure there to do better from an environmental angle."
Five years ago, he says, the company was not perceived as sustainable.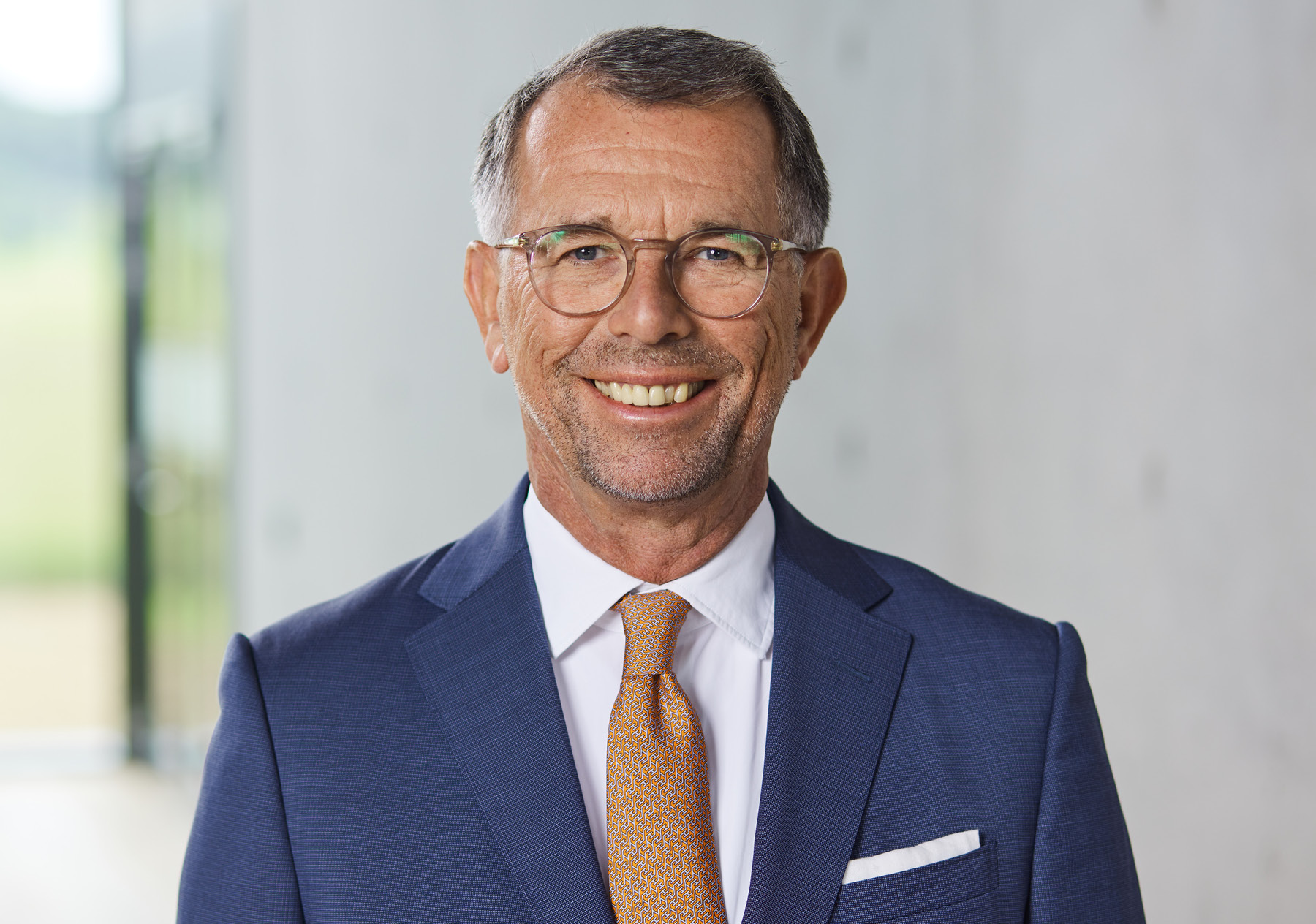 "You can be profitable, but the way you make that profit matters. To me, that's very important."
"But now, our new recruits tell us they're proud to join the team because of all we do in the name of sustainability. Today, it is more important than ever before to have the right people on board who live our company values and contribute to our success."
With so much at stake, Traumann says his job is to improve the company to the point where he'll hand over to any successor a business that's well prepared for a successful future.
"This will only come to pass if everybody understands what we're doing and why we're doing it," he says. "You can be profitable, but the way you make that profit matters. To me, that's very important."
That mission, he says, is to create the most efficient product for customers. "They might be packaging syringes or sausages or soap, but they don't want to have to worry about the processing and packaging equipment," Traumann says. "If there's a problem, it's our job to step in and worry about it for them."
In that way, MULTIVAC provides the total package. "Customers want a one-stop solution. That's what we offer, and that's why we're so successful."