Chintan Patel, Managing Director of the Deesan Group, started out small in 2004. The textile entrepreneur and his father had a single spinning mill, which they used to produce yarn for local manufacturers. But Chintan had plans for growth and turning the Deesan Group into a manufacturer with global ambitions and a reputation for uncompromising quality.
"We decided to put up a bedsheet weaving factory, with only 24 looms, which is the smallest anybody could install," Chintan recalls in an interview with The CEO Magazine. "I wanted to start small. I wanted to test the waters before jumping. And year on year, we kept on expanding. Today, we have almost 1,500 looms."
Chintan has charted an impressive path of growth for the Deesan Group over the past 18 years, while setting out plans for continued expansion and putting a priority on sustainable environmental practices and philanthropic endeavours.
Today, the Group manufactures bedsheets, terry towels and garments, which are sold domestically and exported abroad – including the Bonheur brand of high quality towels. It is a vertically integrated company, which allows it to produce at more competitive prices than other textile manufacturers, Chintan reveals. It employs 21,000 people and purchases cotton from local farmers at fair prices.
The Quality Factor
A commitment to quality has become the company's calling card and has allowed it to stand out in a competitive industry. "The first factor we always consider is quality. It is what differentiates us from anybody – not only in the country, but in the world," Chintan stresses.
An example of the company's commitment to this is in its line of towels for children – established by Chintan's wife, Hiral Patel – which eschews unnecessary chemicals.
"Most of the towels that you find for kids in India are all printed," Chintan explains, "And print, as you know, uses a lot of chemicals."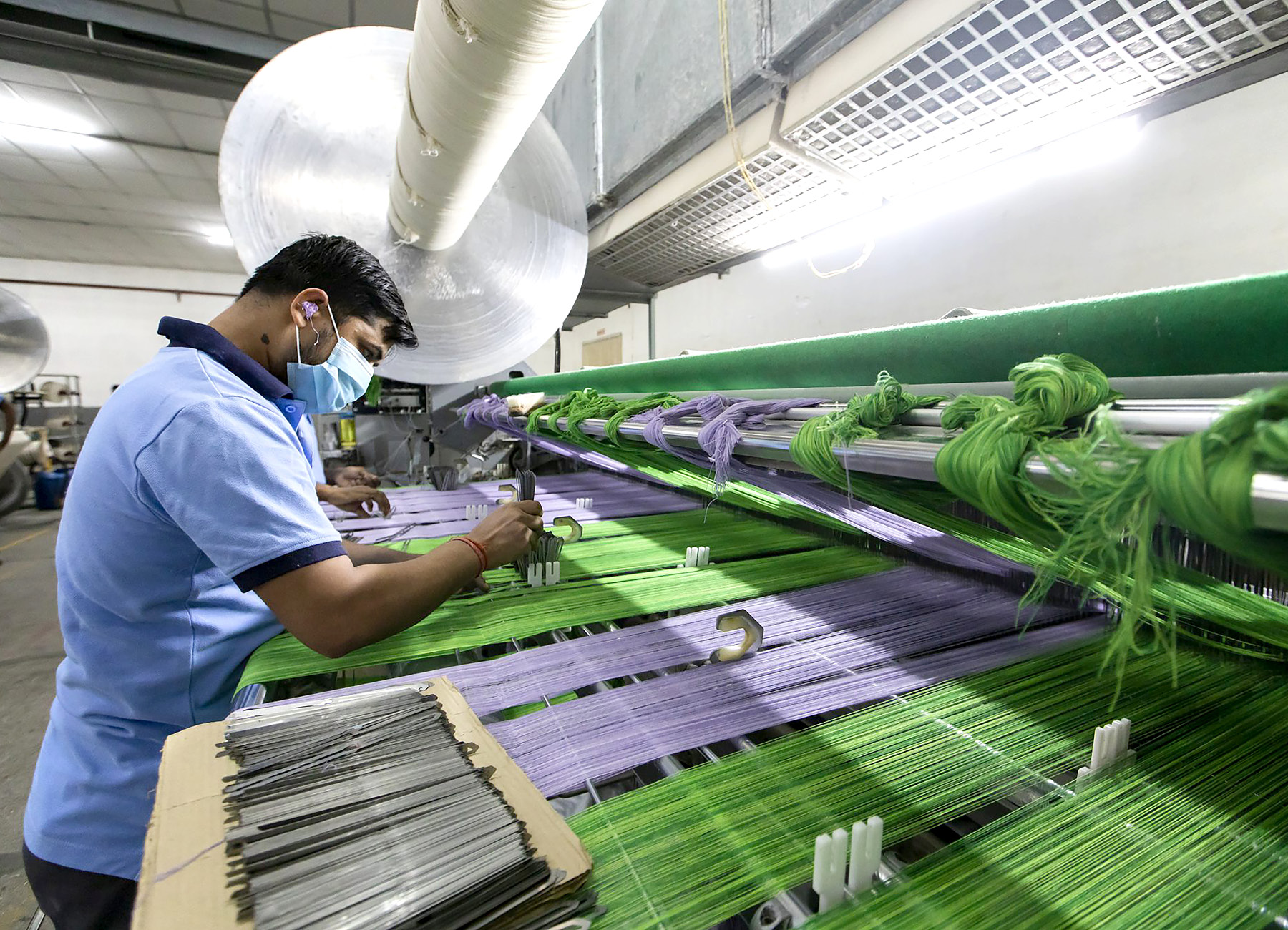 "The first factor we always consider is quality. It is what differentiates us from anybody – not only in the country, but in the world."
The children's line of towels highlights the Deesan Group's green practices and desire to improve the environment in Shirpur, the Maharashtra city where the company is based.
The company also recycles water coming from its weaving and dyeing units – and it is not discarded untreated, "because it has harmful chemicals in it," Chintan points out.
Through another environmental initiative, the Deesan Group has planted close to one million Neem trees around its factory locations, according to Chintan. "I think the most important thing is to take care of our planet," he adds.
Supporting the Community
Philanthropy and improving lives in Shirpur are top priorities for Chintan, whose father Amrish Patel previously served as President of the local council.
Chintan and his family take special pride in supporting an initiative for harvesting rainwater and improving irrigation for farmers known as the Shirpur Pattern. The project was pioneered in Shirpur, where rainfall is seasonal and droughts often occur.
The project involves installing a serious of small dams, known as check dams, which helps avoid wasting water. Deesan Group has spearheaded initiatives to widen and deepen waterways to avoid losing excessive water to evaporation.
---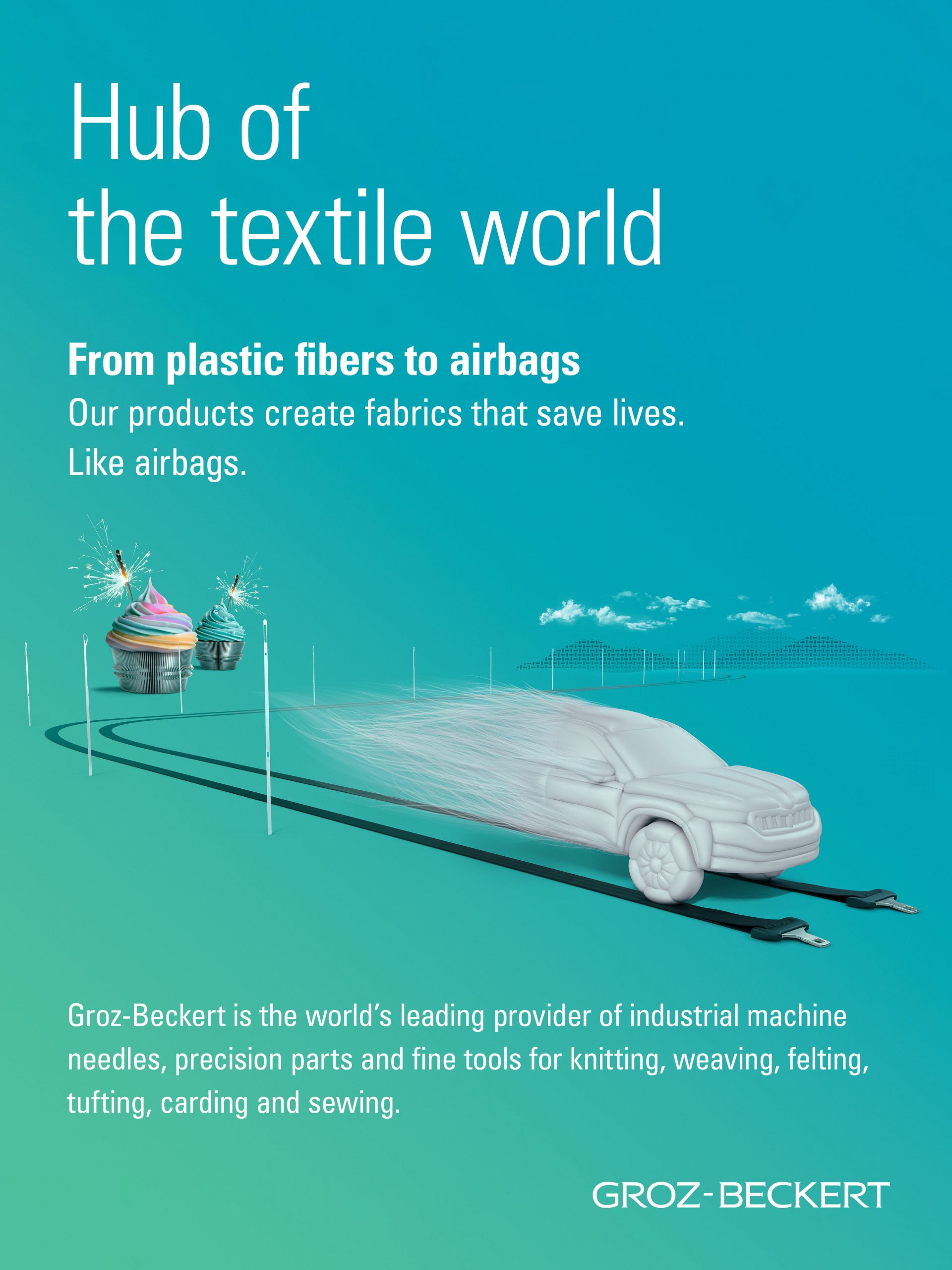 "We are extremely proud to be associated with Deesan Group under the leadership of its dynamic MD Chintan Patel. Deesan Group is a partner of choice for Groz-Beckert. We strongly believe this partnership and cooperation will keep growing in future." – Renato D'Agostino, Senior Vice President Weaving, GBKG, Germany
---
Advertisement
"All the farmers are able to produce three crops a year now," Chintan enthuses. "We are trying to improve their livelihoods."
Chintan is also passionate about supporting education. "We have a trust called Shirpur Education Society, where we run about 85 schools and colleges and four Ashram schools." A second trust called Shri Vile Parle Kelavani Mandal supports higher education initiatives.
The philanthropic initiatives fit into the original mission of the Group, which was founded by Chintan's father Amrish. While serving as President of the Shirpur Warvade Municipal Council in 1985, Amrish experienced a time when "the region's condition was abysmal" and water shortages were common.
He set out to bring progress and prosperity to a region lacking industry.
Plans for Growth
The success of the Deesan Group has exceeded expectations in business and philanthropy, and Chintan has plans for growth moving forward.
"I am already in the process of setting up five factories, and there will be about 100 machines in each," Chintan says. Each of the 15 existing factories is also being expanded and renovated to included 50-to-60 more looms. "We are going to expand to about another 700 looms in this year alone, which will be manufacturing fabrics."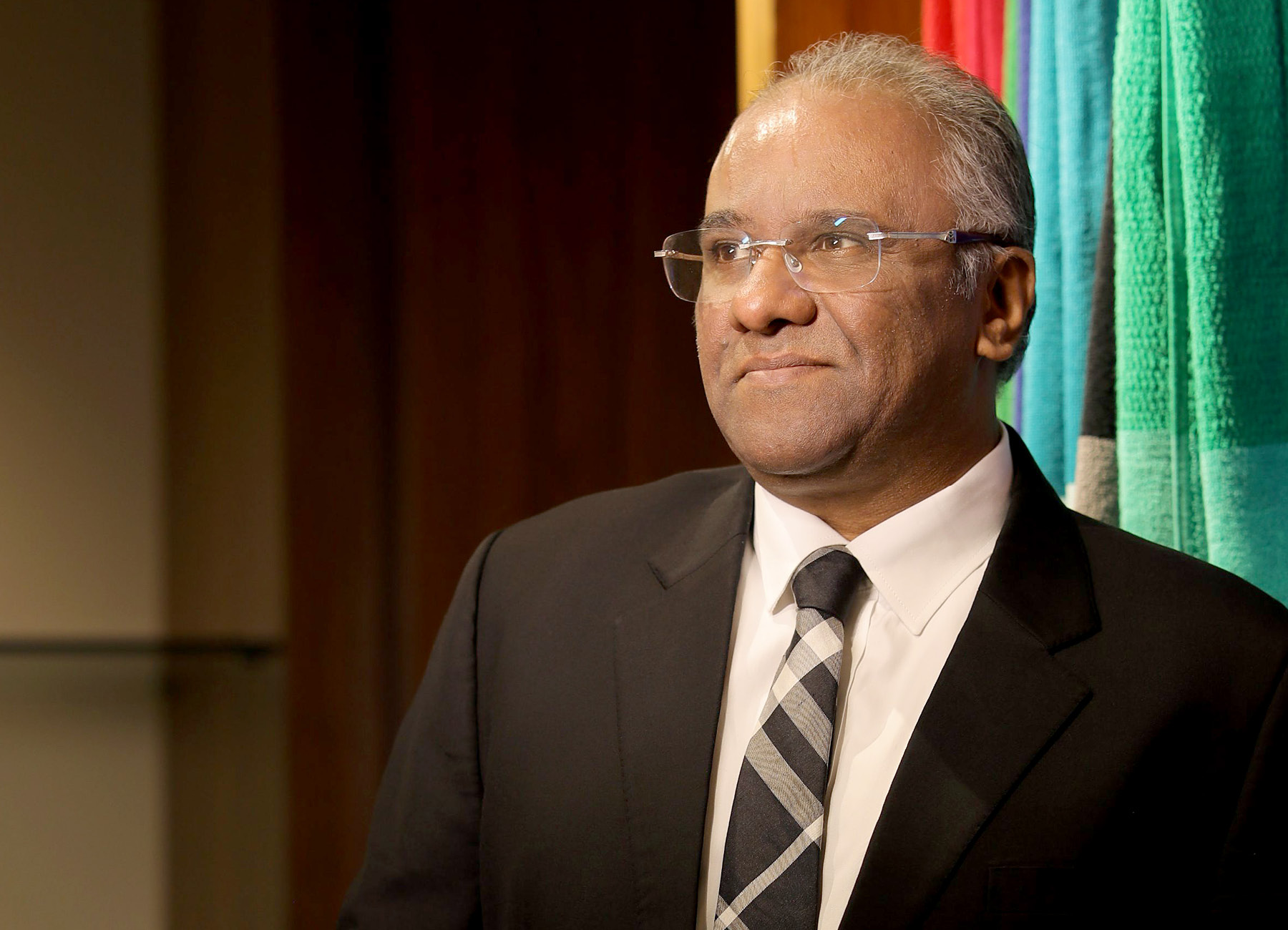 "I do not compromise on quality. Even if I have to bear a loss for that, I will. But quality is my priority."
However, the plans for growth are not without their challenges as inflation soars and supply chains experience unexpected bottlenecks. "We've never seen cotton prices being so high," he admits.
The Group must also find markets for the increased output of its new and expanded factories, though Chintan is confident about rising to the occasion.
"I don't see a challenge because my quality is accepted all around the world," Chintan declares. "I do not compromise on quality. Even if I have to bear a loss for that, I will. But quality is my priority."
Looking After Farmers
Quality for the Deesan Group begins with its suppliers – the farmers, who grow the cotton to produce its yarn. It has contract farming arrangements with growers in and around Shirpur, examining the seeds in a testing centre, then providing them with seeds through a cooperative the farmers belong to.
It provides support with purchasing equipment and inputs and ultimately buys their harvests so long as certain standards are maintained.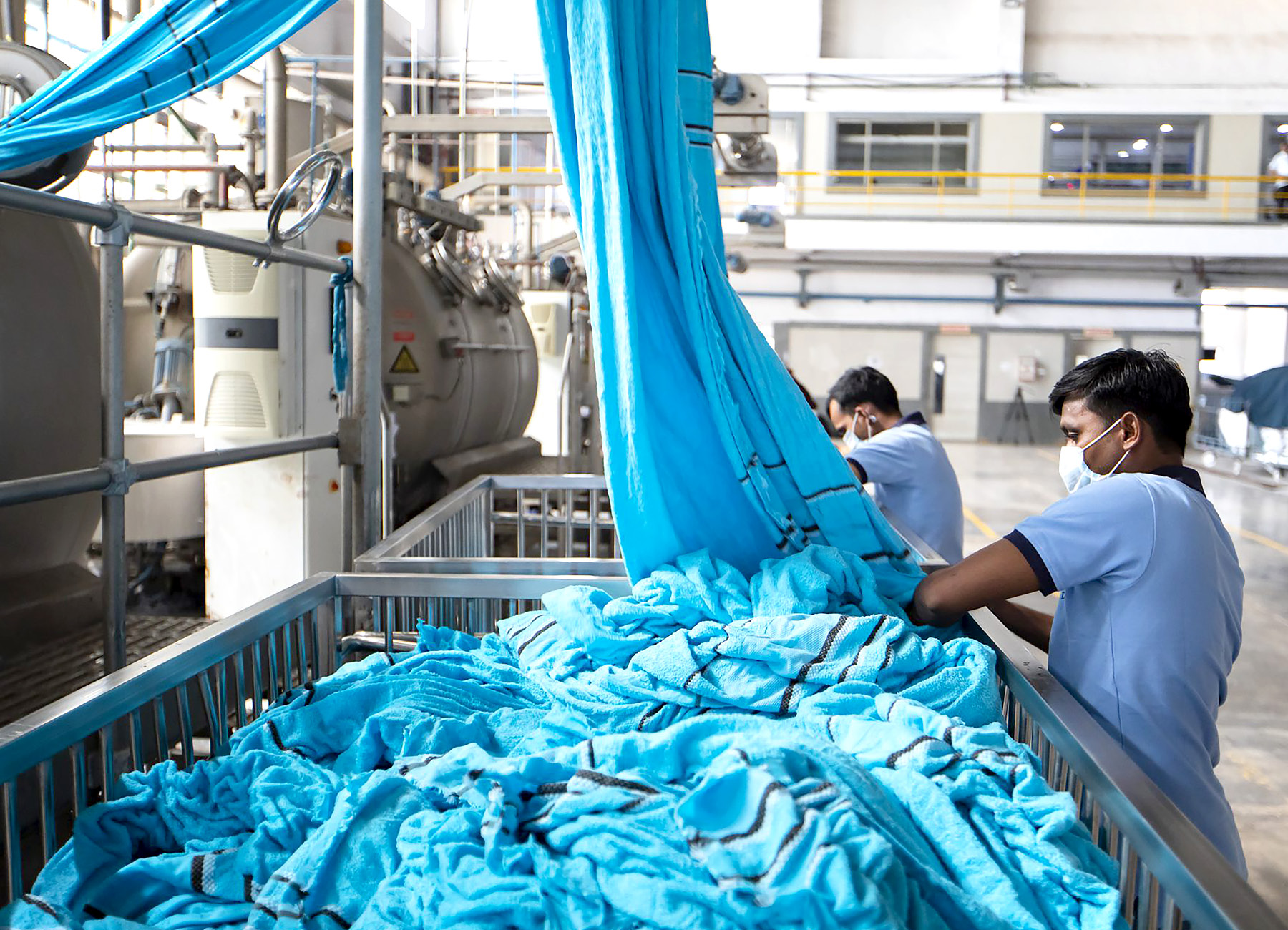 "If we don't take care of our suppliers and if we don't take care of our own environment, we're going to leave something which is not worth it for our kids."
"I do not squeeze the farmers. I buy it at the market price and at the right quality," Chintan insists.
"That is one thing which is very important because if we don't take care of our suppliers and if we don't take care of our own environment, we're going to leave something which is not worth it for our kids."