Cheah Sin Bi started his seafaring career more than 21 years ago. Life on the oceans back then was tough and the young sailor was put to work on menial, labour-intensive tasks while he learned his way around a ship. "I was just a guy who joined as a cadet," he recalls. "I washed the deck like everyone else had to when they started out. Of course, you hope to be a captain one day."
Today, Cheah has not only achieved that goal, but is also CEO of Orkim, a major player in Malaysia's shipping industry. "If you work hard and actually put in your full effort, I think everything can be resolved. Any problem that is keeping you from achieving what you want can be resolved," he says.
"There's a lot of people in the younger generation with a lot of ideas and thoughts on everything, but we have to make sure that we have a plan and we actually work towards the plan to achieve it."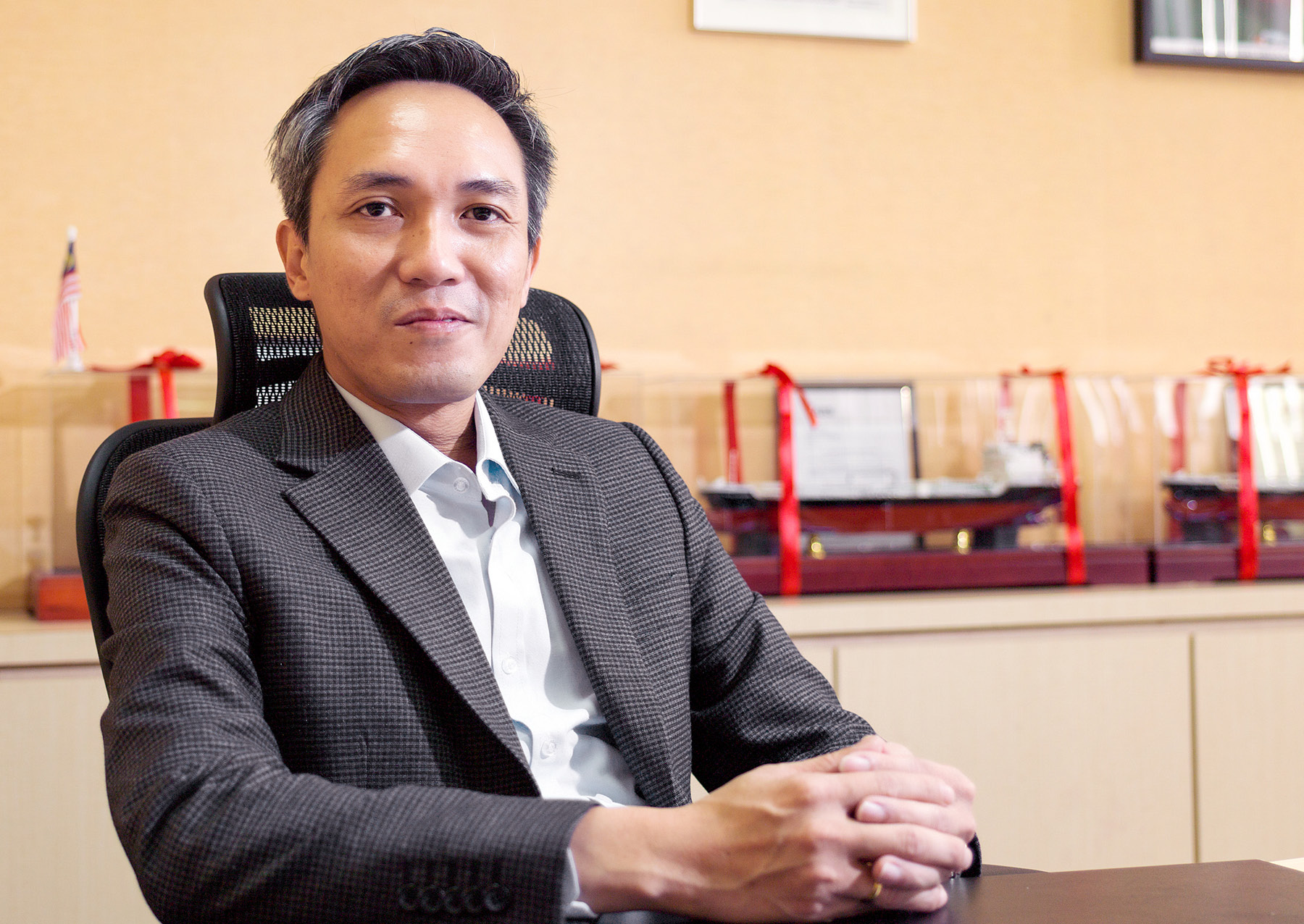 "The shortage of seafarers is one of our biggest concerns."
Cheah got his start as part of the pioneer batch under Global Maritime Ventures' Cadet Sponsorship Program, which was set up to help promote the growth of the local shipping industry. Having benefited from this support at the start of his career, he is now committed to doing the same for others.
"Once you have the authority or the opportunity, you should plan to give back to society," he shares. "I was sponsored by the industry. Now, I want to sponsor those who are interested in or passionate about shipping so we can develop the next generation of seafarers."
Seafarer Shortage
Fostering a new cohort of sailors will also help to address one of the major challenges the industry is facing: a lack of manpower. "The shortage of seafarers is one of our biggest concerns," Cheah confirms. "So we have our sponsorship program to develop our local seafarers from secondary school, when they graduate from secondary school, and up to their first licence. That means we have a pool of local seafarers, at least in our fleet."
One reason for the shortage is that fewer candidates want to spend the majority of their careers on board a ship anymore. After a few years at sea, many decide they want to return to work on land. "We've seen this trend now where seafarers tend to sail for a couple of years, maybe six, and then they quit sailing and come ashore," he reveals.
---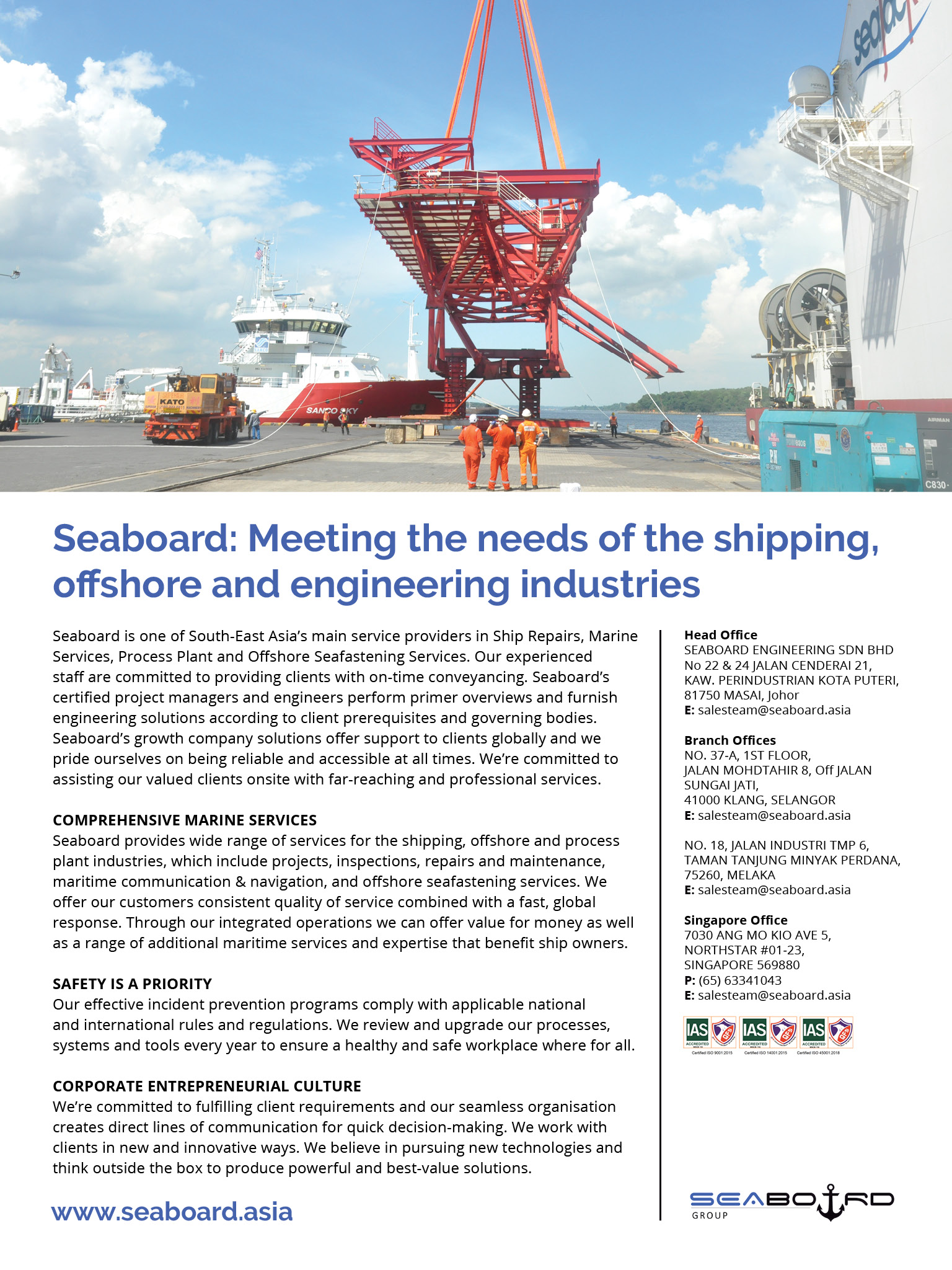 "With the professional team on board, Orkim has always been one of the best ship owners and operators in Malaysia. It is our pleasure to be one of the major contractors in the company's successful growth." – Sylvester Nalliah, CEO, Seaboard Group
---
Advertisement
The COVID-19 pandemic has made life at sea even tougher. Restrictions on international travel to curb the virus meant Orkim's seafarers were often faced with being unable to disembark their vessels for extended periods.
"I'm very proud of our seafarers during this pandemic – how they coped every day with that isolation, the closure of borders and restrictions for them to disembark," Cheah says. "They've been going through this challenging period and working as usual to make sure the supply chain is not disrupted. But for a lot of them, COVID-19 has affected their mental wellbeing."
Looking for Change
Orkim was founded in 2004 with its principal business being shipbroking – a financial service mediating between shipowners and charterers. Today, its fleet of 21 vessels transports oil and liquid petroleum gas (LPG) for major companies including Shell, PETRONAS, Nippon Gas Line, BHPetrol and Petron.
The company's team is young – about 60 per cent, including Cheah and his CFO, are below the age of 45. "I'm not against the senior guys, but one of the reasons we have a young team is that the younger generations always ask why, rather than just following instructions," he points out. "The previous management team has retired, and maybe they were more interested in continuing the business as it was, but the new team here is looking for a change. We want to have a different fleet and phase out the existing ships."
The goal of updating the fleet is to slash the company's carbon emissions and Orkim has already retro-fitted its ships with energy efficient technology to make a start on reducing its footprint. "We're also working with our long-term partners, like PETRONAS, to come up with dual-fuel ships and electric ships," Cheah says. The program aims to build three energy efficient ships.
"One of the reasons we have a young team is that the younger generations always ask why, rather than just following instructions."
"In the short-term, over the next three years, the aim is to have more efficient ships, and then over five years, it's to have dual-fuel and electric ships, while growing very heavily into the LPG segment. I think LPG is one of the cleanest hydrocarbons. We have two ships now, and we plan to eventually have a fleet of about five to have a pool of LPG ships."
As well as making its fleet more energy efficient, Orkim is also planning to expand by targeting more major international clients. "We want to expand our client base to other oil majors," Cheah shares. "We are confident that we meet the assurance criteria and that we are on par with other international players."
---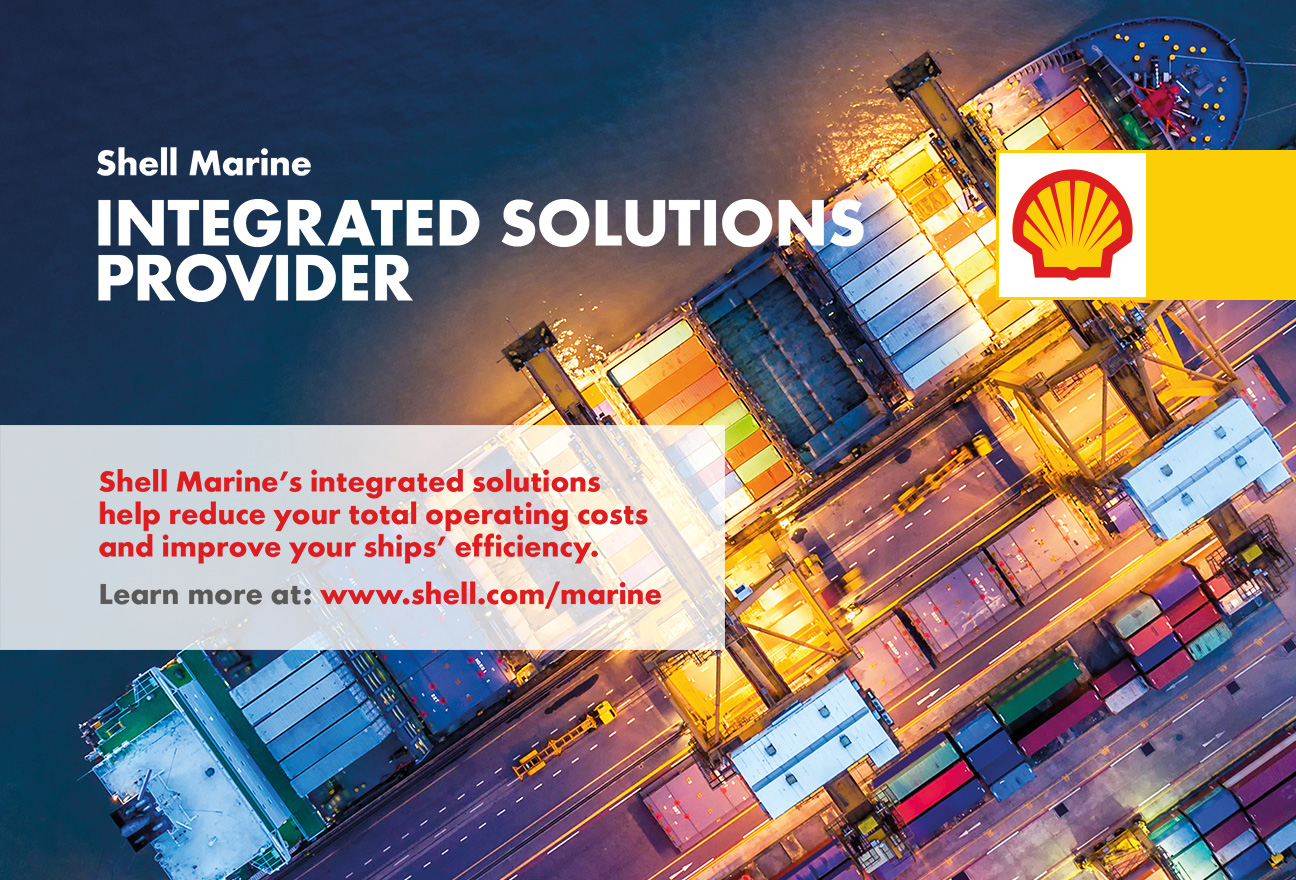 "Shell Marine is proud to be a partner of Orkim, providing a suite of integrated solutions – including our lubricants, technical services and Shipcare portfolio – to improve its efficiency. We wish Orkim well in its future growth aspirations." – Shaw Siang Hew, Regional Director, Shell Marine
---
Advertisement
Cheah says the company is in an excellent position to do this because of its adaptability, making it stand out from its competitors. "One of our greatest strengths is that we always adapt to changes, such as new regulations and the transition to renewable energies," he explains. "We started our initiative on the environment about five years back, and we invested in and started our digitisation program about three years ago, before COVID-19."
Strength to Strength
The pandemic's impact on the shipping industry went much deeper than exacerbating staffing shortages. The global supply chain disruption caused by lockdowns and border closures hit shipping harder than many other industries. Cheah believes the effects are likely to linger for a long time.
"There have been a lot of changes in the industry, especially in terms of financing and how shipowners are adjusting to the market," he observes. "There has been much less reinvestment in shipping, and the financial industry has always classified shipping as high-risk."
That's why one of Cheah's key tasks has been to aid the industry's recovery and encourage major players to prioritise reinvestment. "While working together with the Malaysian Shipowners' Association, we have always mentioned to them that without reinvestment, this segment might not stay relevant and that might end up impacting supply chains."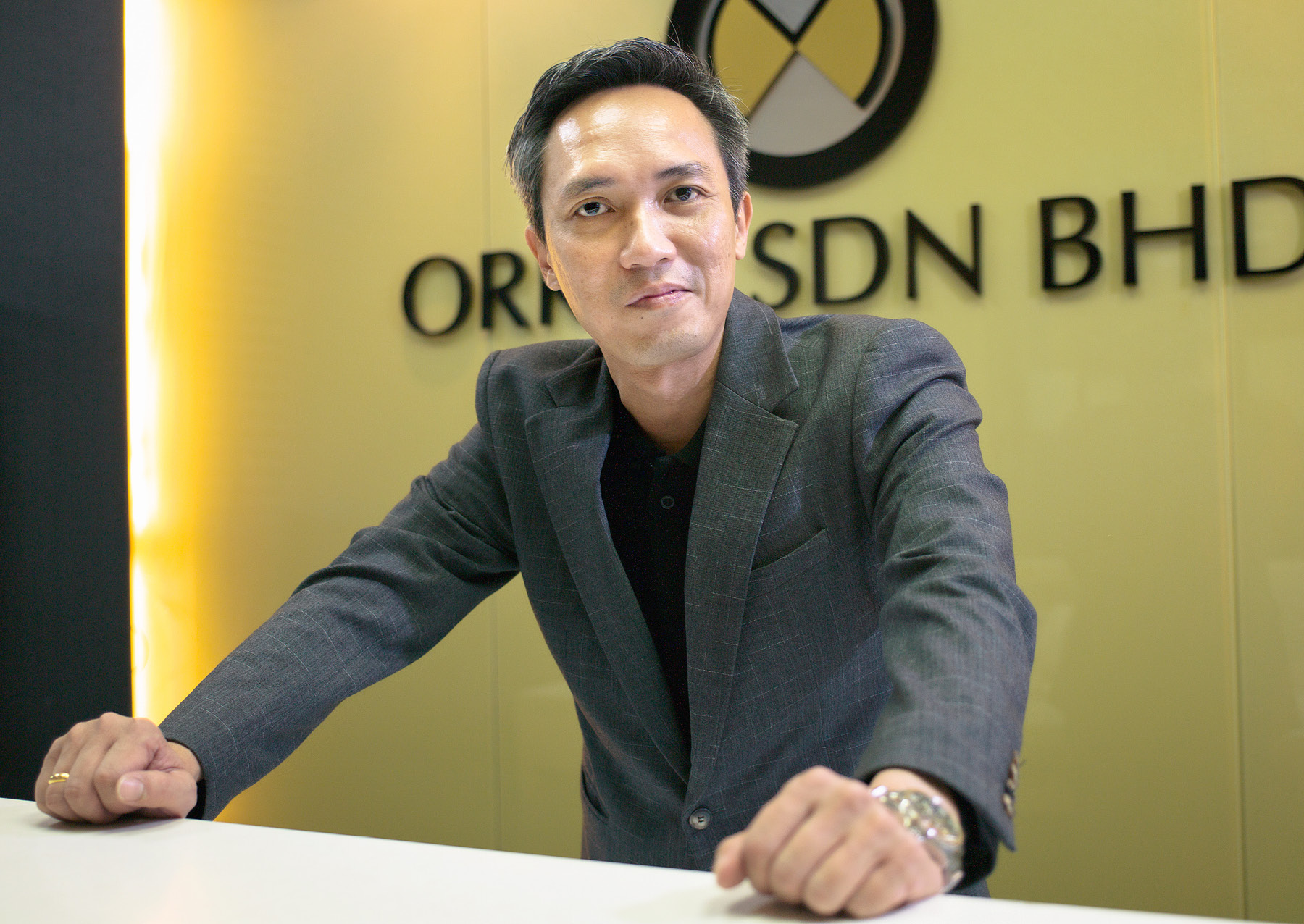 "We want to expand our client base to other oil majors."
Fortunately for Orkim, its shareholder is Ekuiti Nasional Berhad, a private equity company that is owned by the Malaysian government and is just as committed to developing the country's shipping industry as Orkim. "We have a lot of support from them financially and in terms of governance and risk management," Cheah says. "So we have gone from strength to strength. Having the buy-in from the stakeholders is very important for us."
After a tough couple of years, that support is more important than ever. "We have gone through a lot of emotional and psychological turmoil," he confirms. "I think we cannot leave the shipping community behind because more than 80 per cent of our goods are shipped by sea."
However, just because the world depends on shipping doesn't mean there is any room to be complacent, or to assume that someone will always be there to provide the investment and support the industry needs. Cheah is adamant that the shipping industry must ensure its own survival. "We cannot take anything for granted," he insists.