The business of entertainment has never been bigger or more diverse. The options for someone looking to be entertained are limitless, from movies and TV to music and gaming. But as technology has evolved, that diversity has taken on a new form. Beginning in the late 1970s, pay TV opened up a whole new world of content to viewers. By paying a regular premium, new channels – some dedicated to sports or movies – broadened the horizons of what was possible on the medium.
The implosion of the old glass TV tube and its humble assortment of three or four channels sent shards flying in all directions. Surprisingly, the biggest takeaway wasn't simply that people would pay for more channels; it was that people were hungry for more entertainment avenues.
Today, those broken shards are the walls of screens that surround us in our day-to-day lives. So copious are the options available to us, so many hours of content produced, that each of these screens could display a different entertainment option without any crossover.
It should come as no surprise that the US is the world's entertainment hub. The US entertainment industry is the largest in the world and is expected to exceed a value of US$825 billion (€746.6 billion) by 2023. With few exceptions, the US model has become the gold standard for entertainment businesses, but some have been quicker off the mark than others.
---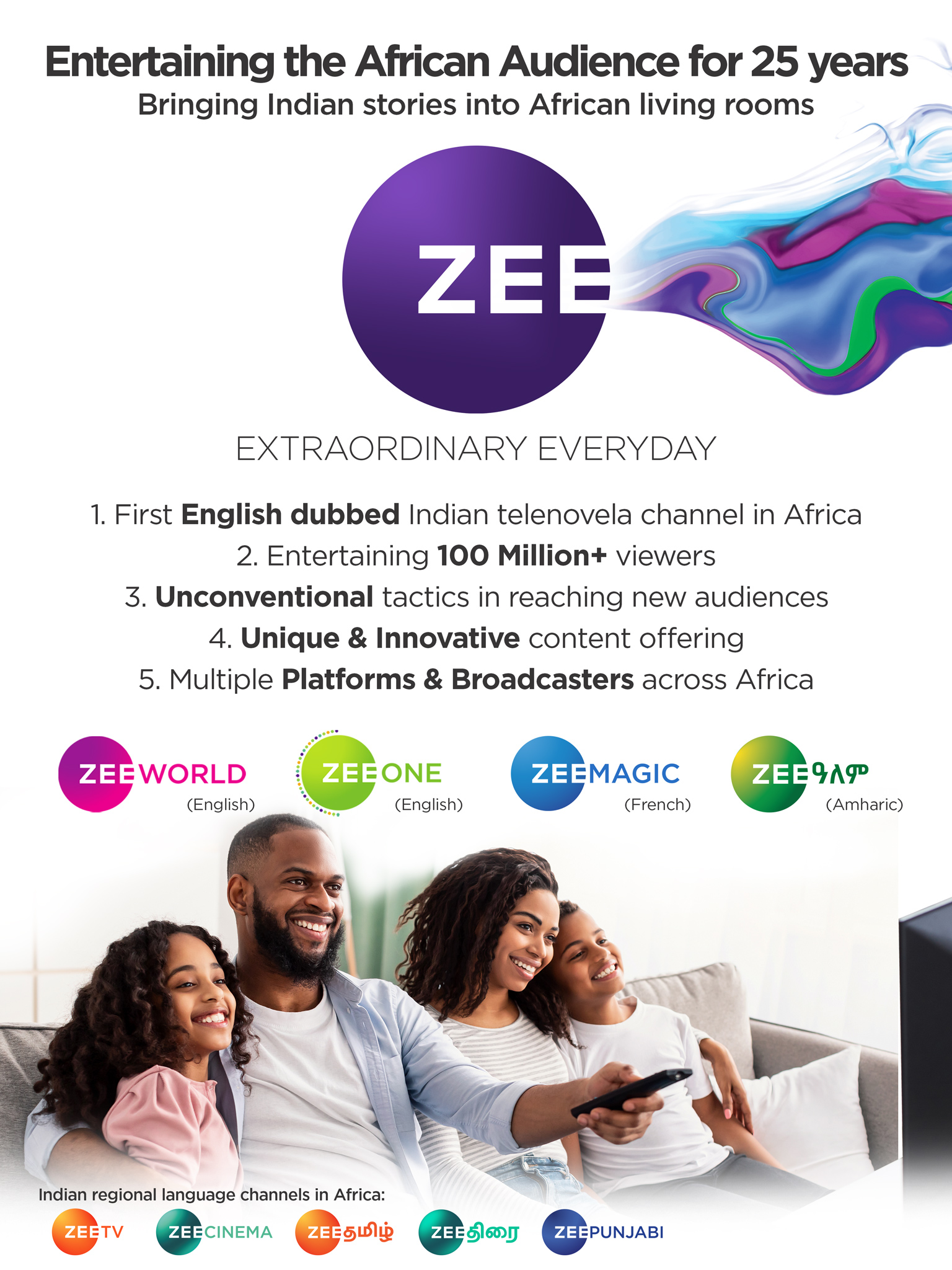 ---
Advertisement
Just ask MultiChoice Group CEO Calvo Mawela. As Africa's leading entertainment company, it pulls in around ZAR26.8 billion (€1.7 billion) annually. Through its various brands, the appropriately named MultiChoice produces and broadcasts sport, movies, TV shows and more across a multitude of channels and online platforms in Africa.
It's quite a leap for a late bloomer like South Africa. In 1976, after years of governmental consternation and obfuscation, TV came to the nation. A decade later, South Africa received a multichannel pay TV station – the first outside of the US. "We were the first one," Calvo confirms. "For an African company to be the first outside the US just demonstrates the entrepreneurial flair and vision that our founders possessed. Subsequently, we've gone on a journey of being at the cutting edge of technology."
In the years since its groundbreaking debut, MultiChoice has launched a number of firsts. "We launched a dual-view decoder and we launched a personal video recorder, which allows you to pause or rewind live programming," he says.
One of the biggest projects was its own subscription video on demand (SVOD) product, which became a pillar of the company's entertainment packages. "You come to our platform and you can get access to our satellite TV network, our SVOD and then Netflix and Amazon Prime. We're looking to add even more so that we're a one-stop shop for video entertainment on the African continent."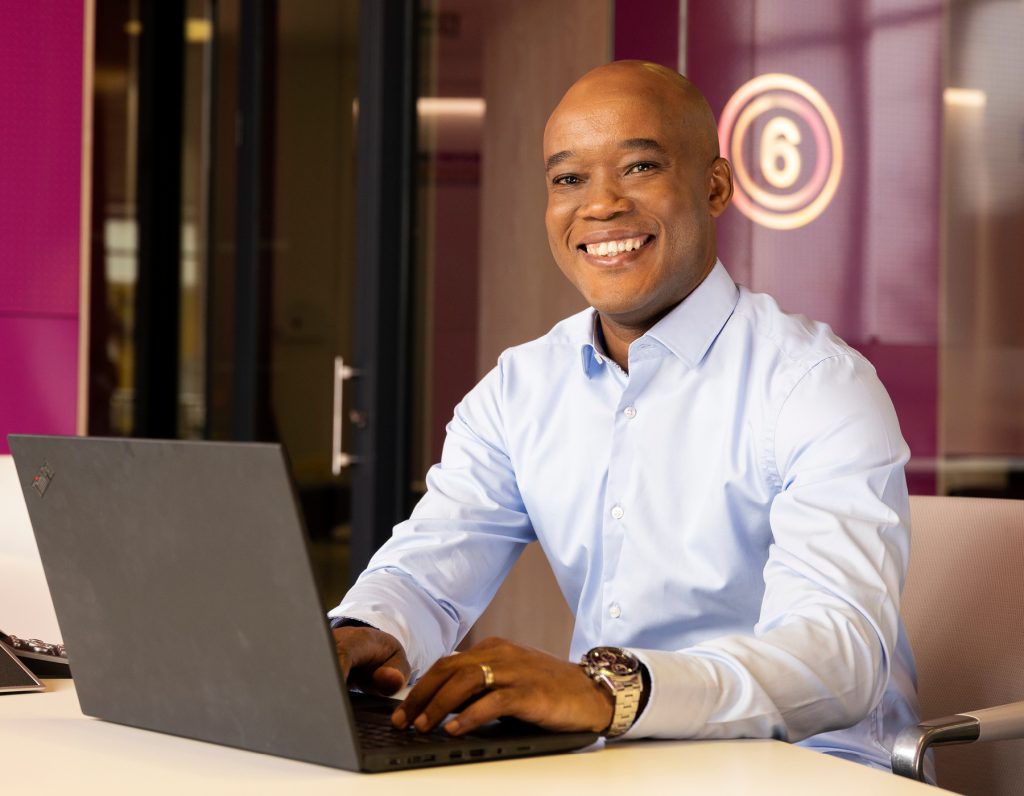 "We pride ourselves on being Africa's most beloved storyteller."
Calvo's journey with MultiChoice began when the company itself was at a crossroads. "It used to be just a premium offering that catered to the upper end of consumers," he recalls. "There was no tiering. Then after I joined, we started to target the middle-income groups and the mass market, and thus began the transition."
He says MultiChoice moved from providing one bouquet to today's six bouquets across the platform. "We were purely satellite," he explains. "But we've delved into digital retail TV, which we call GOtv. That's had very good traction across the continent."
What the company has been able to tap into is an audience that was waiting for such an entertainment solution to arrive. "We've seen great traction where the mass market has appreciated our investment in a multichannel offering at a lower price," Calvo says. "That's where the biggest growth has happened, and we're now sitting at around 21 million subscribers."
And counting – MultiChoice's audience is growing at a rate of one million subscribers a year, and has done for the past five years. "We don't see it slowing down anytime soon," he adds. "We estimate that the market size should be around 50 million households at this point, and we're sitting just below half of that, so we believe we still have a good runway ahead of us to continue to grow."
---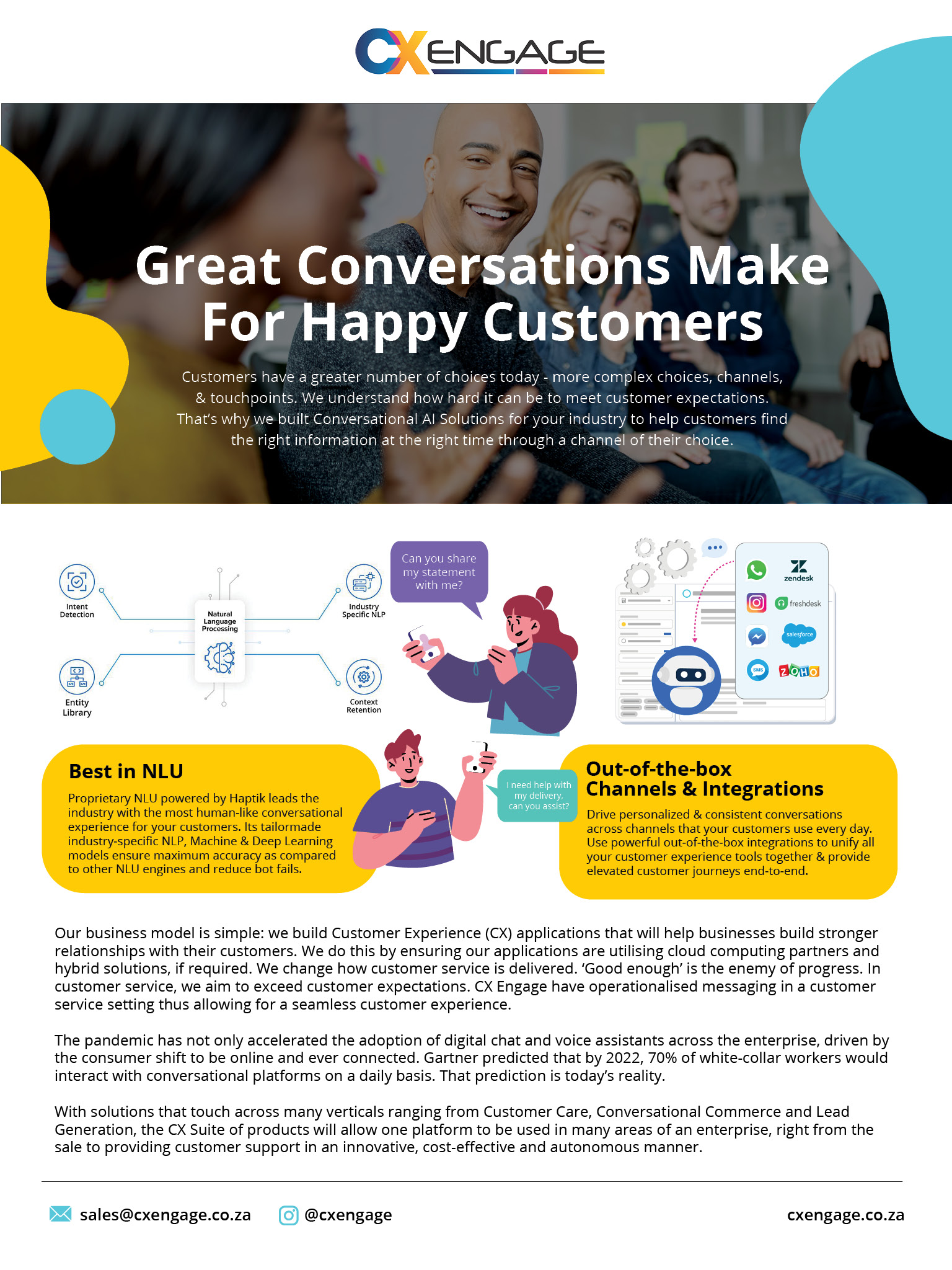 ---
Advertisement
Streaming services represent the furthest reaches of that runway because although internet penetration is still very low across Africa, Calvo believes that's where things are heading. "So we've invested in SVOD, specifically a product called Showmax, which is similar to and will compete with the likes of Netflix and Amazon Prime," he says.
The hurdle of coverage won't be an issue for much longer either. "Over time, the infrastructure challenges on the continent will be addressed with the likes of 5G coming in, so we've decided to run this product so that we can be the first to own the habit of our subscribers as they move on to start using the internet to consume video entertainment," he points out.
However, none of this growth would be possible without a strong foundation and Calvo says MultiChoice has one of the firmest bases upon which to build. "We have the best sports offering in the world," he asserts. "Anybody who's been to Africa and experienced our product knows that. We offer every sport out there, from American leagues to English Premier League and Formula One on our platform. It's our strength."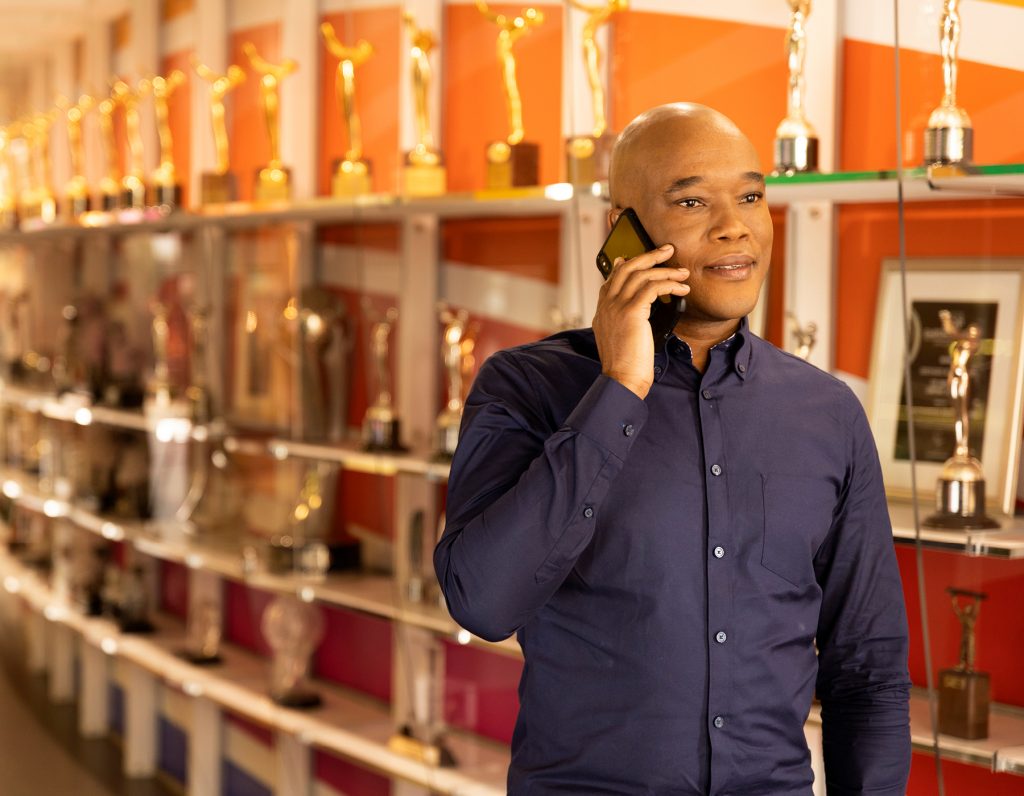 "Back in the day, Africans would aspire to be a part of Hollywood content, but now they aspire to see themselves on TV."
Another strength is its heavy investment in local content – the biggest in Africa. "From humble beginnings in South Africa, we moved east and brought with us an understanding of how to handle local production," Calvo shares. "That requires much more than just an investment in technology; you need training. We teach scriptwriting, how to use the cameras and how to create quality productions."
Local programming was one of the factors that changed the face of TV across Africa. Shows made in local languages are among the most popular, and MultiChoice has seized on that opportunity. "Our challenge is to accelerate the number of production companies and story scriptwriters in regions that have not yet produced any TV. We're actively working on that to make sure we build capacity in those areas and then grow," he says,
Currently, the company produces content in more than 40 languages across many countries on the continent. "It's changed the way Africans consume content," Calvo reveals. "Back in the day, Africans would aspire to be a part of Hollywood content, but now they aspire to see themselves on TV. They are inspired by seeing their stories told on TV."
As MultiChoice has expanded throughout the continent, it has added more channels and languages to its stable as well as creating local and national celebrities. "Our programming, particularly our telenovelas and soapies, has become appointment viewing. You can see Twitter following that trend," he says. "That's why we've seen such a big uptake in our product in so many markets, and we pride ourselves on being Africa's most beloved storyteller."
---
"Star enjoys a special place in the hearts of its viewers across Africa. This wouldn't be possible without MultiChoice, who is a trusted and reliable partner, helping bring a string of hugely successful and iconic Star shows across the African markets." – Sudhir Nagpal, Head International Business, Star India
---
Advertisement
That's quite a mantle to take on, but Calvo doesn't seem pressured by the responsibility. For the CEO, a typical day is an exercise in going above and beyond, so he believes it's important to find the right balance. "It's often said that I'm too disciplined," he laughs. "I start my day at 5am with a 10-kilometre run just to get my body in good health. Immediately after my run, I check our subscriber movements – that's the basis of my workday and how I get a feel for what's happened since yesterday."
As soon as Calvo reaches the office, he plunges straight into hours of analysis of MultiChoice's territories and how they're performing. "I look at premium, middle and mass segments to see how the movements are playing out, and determine whether they're meeting our estimates," he says.
"Then there's a lot of engagement with my executive team to understand what they're working on and whether we're on track with our deliverables. Beyond 5pm, when people are leaving the office, I'm looking at the strategic side of the business. They're 12-hour days."
When the needs of the day-to-day operations cease to call, Calvo turns his attention to investments. "The business needs to look at other revenue opportunities beyond video entertainment, which is why we've invested in sports betting," he shares. "We've backed a company called BetKing, and given the deregulation in the US, sports betting is beginning to take off all over the world."
---

"Through its robust, strategic partnership of 17 years with MultiChoice, Nihilent has been delivering on experience-driven transformations that encompass content and localisation strategy, customer experience, analytics and insights, digital platforms and automation. The MultiChoice Talent Factory partnership also nurtures quintessential African talent." – LC Singh, Executive Vice Chairman, Nihilent
---
Advertisement
It's not such an unlikely marriage – MultiChoice's formidable sports line-up makes the BetKing investment a good fit. "It works very well because we have the best of sports," he says. "People who bet on sports end up watching sports on TV to see how their bets have gone. That integration is a high-growth area we think will bring very good returns for our business going forward."
Another area the company is exploring is cybersecurity. The online requirement of its services has exposed the internet to many who are unfamiliar with its pitfalls. "We're positioning ourselves as a company that addresses everyday Africans' needs; namely entertainment. But to access our services they need internet, so in South Africa we've started to partner with internet providers," Calvo says. "Through us, customers can access the internet as well as security and emergency services. We're seeing good traction in it."
MultiChoice has also partnered with online course provider Udemy to provide education to Africans, an area Calvo says is becoming key. "We spend a substantial amount of money as Africans investing in our and our children's education to better our chances of making it in life," he explains. "So partnerships like these mean we're able to do our best to meet the needs of the people."
These investments tie in to MultiChoice's finger-on-the-pulse relationship with technology. "Our strength is we have always been on the cutting edge of technology," Calvo says. "Technology excites us. We pride ourselves on taking on the latest technology as soon as it's launched, no matter where it comes from around the world."
The investments are also an example of its entrepreneurial flair, he adds. "We like taking risks. We don't mind failing, but we'd rather fail quickly and learn, and then move on to other projects."
"Our strength is we have always been on the cutting edge of technology. Technology excites us."
Calvo's logical, solutions-oriented approach to managing a massive media conglomerate has its origins in his time as an engineer. "When you're trained as an engineer, you're essentially trained to solve problems. That's the crux of an engineering degree," he says.
"Whenever you encounter a challenge along the way, you fall back into the position that it's a problem that needs a solution. You find ways to solve them through the learning you've had. In corporate and commercial settings, that puts you in good stead, particularly when you're looking for solutions to address customer needs."
For Calvo and MultiChoice, the future is dependent on putting more eyes on screens. That means unique content and more of it, an outcome made possible by the company's strong array of partnerships with some of the biggest names in global entertainment. "We used to buy content from the likes of HBO and Cinemax, but now we're engaging in co-productions with them," he explains. "We've seen much of that content in demand in countries all over the world."
Likewise, MultiChoice's keen and sizable audience is a prize for the world's sports rights holders. "We have a very good relationship with the English Premier League," he reveals. "We keep open discussions on what we observe in terms of viewership numbers, what we think is lacking and what works best for us. They also share their vision of where they want to go, and we're then able to make sure we give our customers the best experience."
The face of entertainment in Africa is changing. One of the oldest adages in the industry, 'give the people what they want', remains as true as it ever was. Through technological advancements, canny investments, local productions and firm partnerships, MultiChoice is well-placed to do exactly that. "In just one platform, you can get all your video entertainment needs across the continent," Calvo says.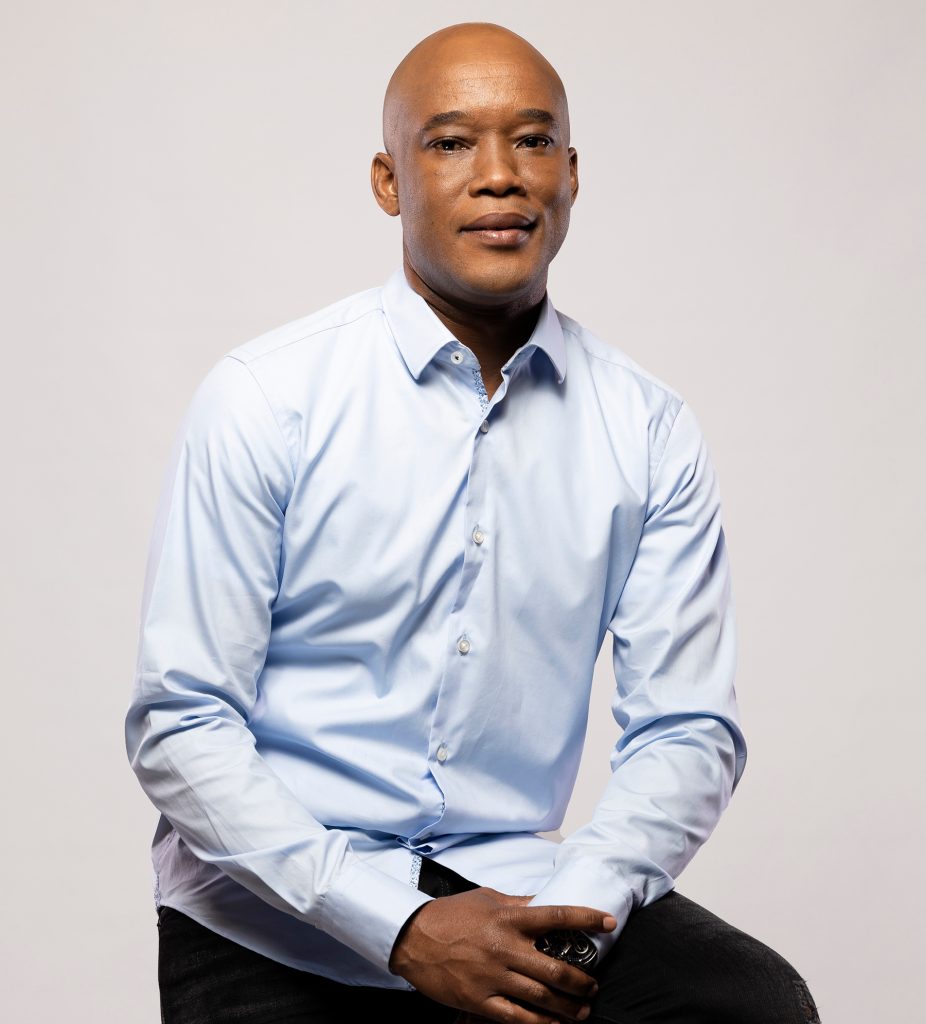 The Rise of TV
Africa's progressive attitude towards multichannel pay TV perhaps stems from deprivation. The arrival of TV in the continent took place in Nigeria in late 1959, two decades after it reached the US; colour TV followed 15 years later, making its debut in Zanzibar, now Tanzania. The South African government perceived TV as a weapon that could be used to undermine its authority, and subsequently held off from introducing the technology until 1976.
The pent-up desire for televised entertainment led to a series of progressive developments. For starters, South African TV services, initially limited to a single channel, were in colour only. In 1981, a second channel began broadcasting in African languages.
Starved for content, South Africans jumped at the chance to join M-Net, a subscription-based service that appeared in 1986 – the first of its kind outside the US. While it took a few years to gain a foothold, M-Net eventually grew in size. Its sister company, MultiChoice, launched the digital satellite TV service DStv in 1995.