Bruno Cristol knows a thing or two about luxury, having spent most of his career working in some of the world's most alluring upscale resorts.
For 14 years he worked with the Shangri-La Group before becoming General Manager of Dusit International. Now, Cristol serves as the Area General Manager of IHG Hotels & Resorts in Singapore.
"I felt I had a lot of luxury knowledge at the time, but I wanted to know more about the higher volume and the very fast-paced nature of these hotels," Cristol tells The CEO Magazine of his decision to join the company.
IHG Hotels & Resorts owns 19 brands in more than 6,000 locations around the world. These range from luxury titles such as Regent and InterContinental Hotels & Resorts, to premium hotels like Crowne Plaza as well as budget-friendly options such as Holiday Inn.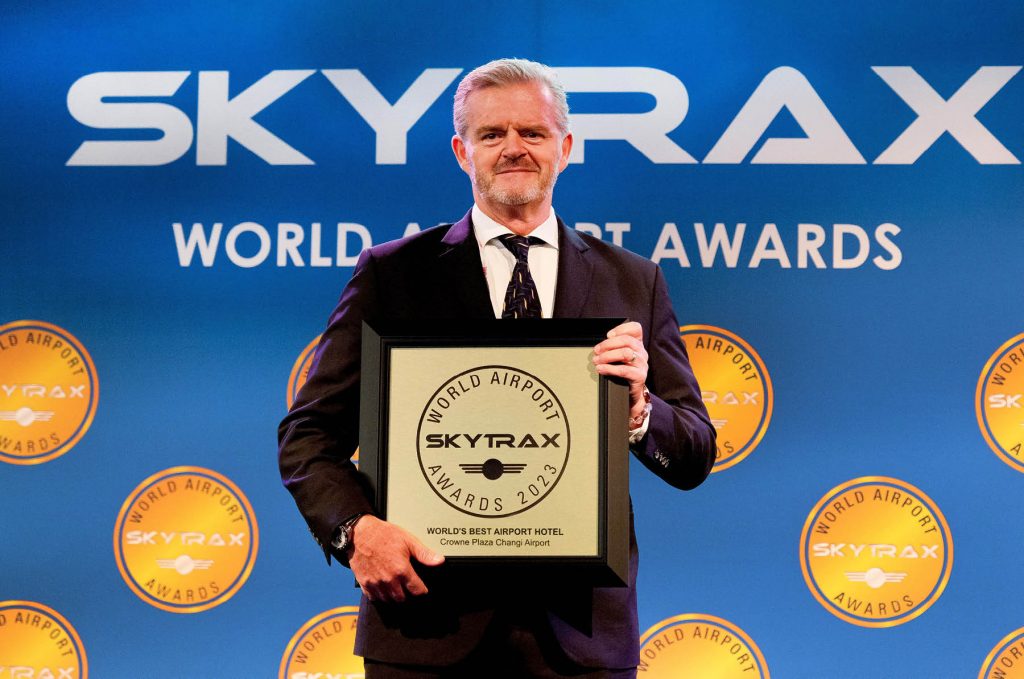 "We are number one in South-East Asia in terms of total revenue and profit for the Group."
Cristol is based at Crowne Plaza Changi Airport, where he has been for the past six years.
"It's a business hotel, four-and-a-half-star hotel standards, and it's a very high-volume hotel," Cristol says.
"We are number one in South-East Asia in terms of total revenue and profit for the Group. Joining this hotel has been quite an interesting and rewarding experience, there's a lot of pressure, and a lot of focus is required."
Pandemic Possibilities
While the hospitality industry was one of the hardest hit during the COVID-19 pandemic, Crowne Plaza Changi Airport continued to thrive as it played a crucial role in supporting airline crew.
"Our hotel in Changi did exceptionally well because we had all the airline crew during the two years of the pandemic," Cristol says.
"Every airline crew was flying to Singapore – and it was quite a lot, about 42 airlines – and all these airlines were staying with us. So we had about 400, 500 rooms every day fully booked."
Since the pandemic, the company has evolved its focus for the future.
"We went from true hospitality for everyone to true hospitality for good," Cristol says. "This means post-pandemic we're focusing a bit more on sustainability, and community as well, to help the wellbeing of our team and our guests."
And the hotel group has also continued to see growth in other parts of Asia as well.
"We have opened a new hotel and rebranded two other properties in Singapore in the last two years. In South-East Asia and Korea, there have been about 15-to-20 new hotel openings after the pandemic," Cristol says.
Future Planning
One area IHG Hotels & Resorts has continued to invest in is its responsibility to sustainability as part of its 'Journey to Tomorrow' plan. Cristol explains how the company introduced this set of commitments to make a positive difference among its people, communities and the planet.
There are five key objectives within IHG Hotels & Resorts' Journey of Tomorrow, which include championing a diverse culture; improving the lives of 30 million people in its communities worldwide; reducing its energy use and carbon emissions; implementing minimal waste; and conserving water, particularly among hotels operating in areas of high water risk.
"We are committed to working together with our colleagues, guests, hotel owners, suppliers and valued partners such as Singapore Hotel Association and Singapore Tourism Board to reach our sustainability goals," Cristol says.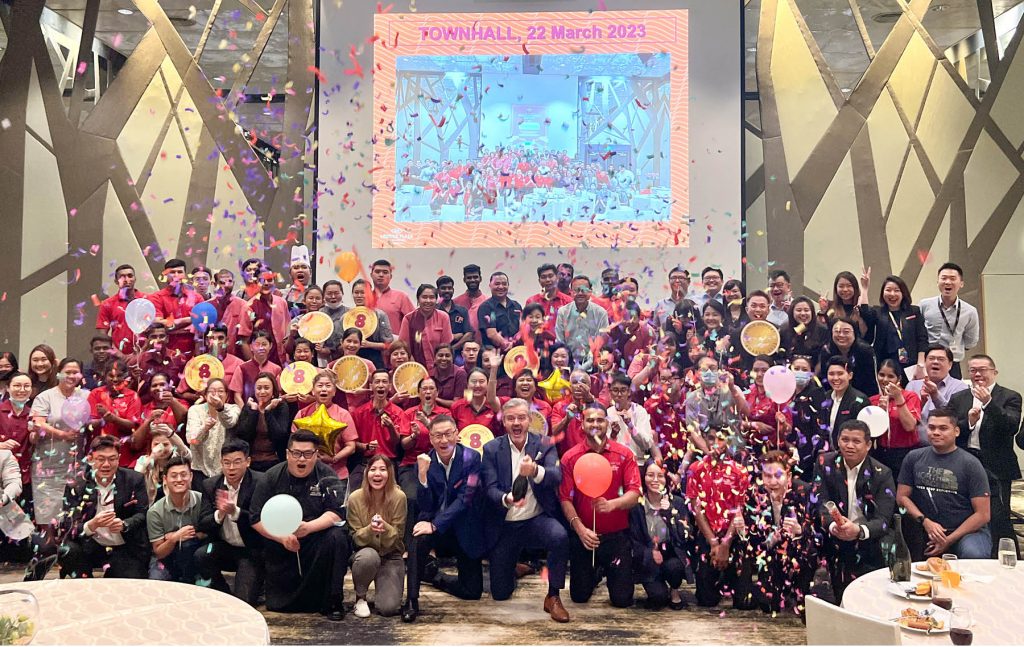 "I always tell my team, 'I'm not here for a sprint, I'm here for a marathon'."
Thanks to these efforts, Crowne Plaza Changi Airport received the Singapore Hotel Sustainability Award at the Hotel Sustainability Conference and Marketplace 2023.
IHG Hotels & Resorts values the relationships it has with its partners and suppliers, with Cristol working to ensure that guests enjoy top-quality products while maintaining a strong commitment to sustainability.
Its dedication to responsible business practices has a positive ripple effect on like-minded partners and suppliers, including residential and commercial cleaning company Spring Cleaning Services. "Our suppliers are very much on board with our sustainable goals," he says.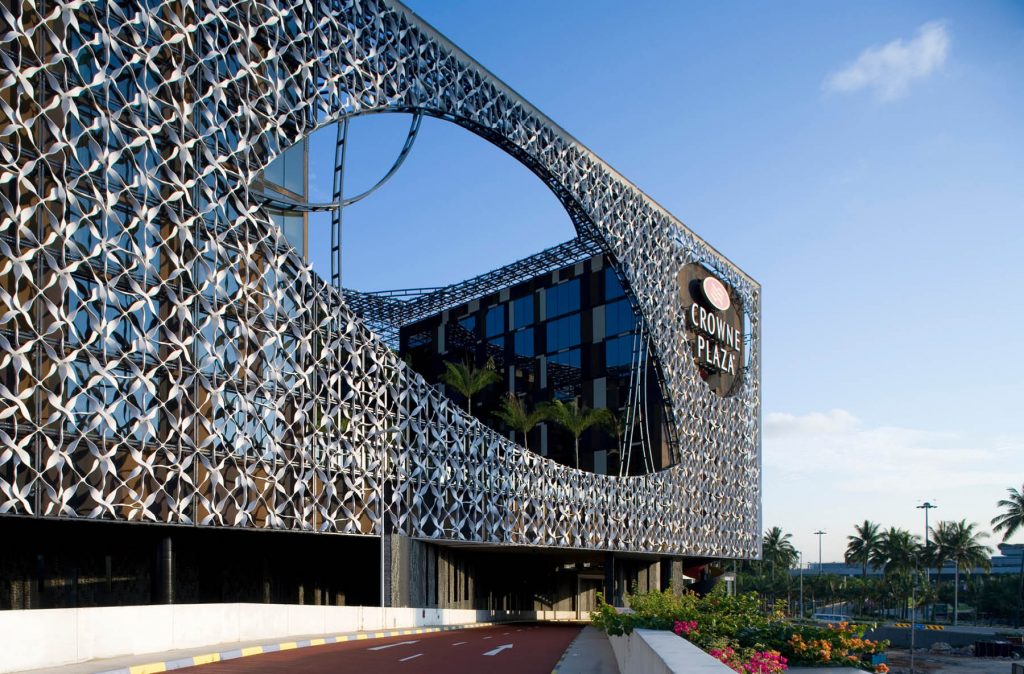 In June 2022, IHG Hotels & Resorts also launched the IHG One Rewards program, giving members more exciting benefits such as access to exclusive rates and late checkouts.
"To accelerate our growth, it's all about building trust and confidence with our guests and fostering loyalty by providing our IHG One Rewards members with greater choice, enhanced value and more rewarding experiences," Cristol says.
"Our dedicated hotel teams work together to breathe life into IHG One Rewards within our hotels, creating a rewarding experience for both our guests and us. Our commitment to recognition, care and a personal touch makes all the difference, ensuring guests return time and time again.
"I always tell my team, 'I'm not here for a sprint, I'm here for a marathon'. To achieve sustainable growth, you need to go all the way, deliver good results consistently and stay focused as well."