With no less than 35 UNESCO World Heritage Sites, more than its fair share of the world's best beaches and rich diversity of cultural traditions, Mexico's allure as a travel destination has long been on the rise. The country, which is the southernmost in North America, has climbed the ranks to become the world's seventh most popular tourist destination in 2018, according to the UNWTO. But with travel and tourism one of the sectors hardest hit by the ravages of the pandemic, Mexico was severely affected as COVID-19's impact rippled around the world.
As the Mexican representative of the Marriott, Hyatt and InterContinental Hotels Group brands, with its hotels located in the country's main cities and along some of its most popular beaches, Grupo Presidente was well and truly in the virus's firing line.
There were certain moments when we felt alone, but thanks to this energy and unity we did not falter.
"Undoubtedly, what happened in the world is something that had never happened before and that nobody would have thought of," Director General Braulio Arsuaga tells The CEO Magazine. "What happened in Mexico is also quite complicated, because we lost 50 per cent of the tourism surplus we had, we lost three percentage points of what tourism contributed to the gross domestic product. At some point, 25 per cent of the labor force was lost."
While figures show signs of a recovery, with November 2021 passenger numbers back to 95 per cent of pre-pandemic levels, Braulio insists it is not as clear cut as it may seem. "We also lost many market segments that have not yet come back," he shares. "When we talk about a recovery, it's as though it is already underway – which it is in Mexico's sun and beach destinations, but not its cities."
The lucrative convention and business travel segments remain stagnant, he explains, with the sector unable to return to its former glory until they rebound. It's an eagerly awaited recovery that Braulio believes is essential for the prosperity of Mexico.
"Tourism is a driving force for Mexico, like no other. One of the first things I learned was the importance of this industry in the fight against poverty and marginalization," he says. "An example is that in Mexico, before the pandemic, 44 per cent of families could not afford food. But in tourist destinations such as Baja California Sur, it was 18 per cent and in Quintana Roo it was 28 per cent."
We also know that the future is near and that when we come out of this, we will come out stronger.
As the industry waits eagerly for things to return to some kind of normality, Braulio has been particularly impressed by the dynamism within Mexico's tourism industry, which has seen entrepreneurs from across the industry join forces to provide leadership in these testing times. "There were certain moments when we felt alone, but thanks to this energy and unity we did not falter," he reflects.
"We learned some interesting lessons, lessons that will surely make us stronger in the future. But at the end of the day, between what has happened and what we are experiencing today, we have lost a large number of people who are no longer working in tourism, and the value of tourism to the national economy has taken a huge hit."
People and the concept of service form the backbone of the hospitality industry, Braulio stresses. "It was very complicated, at the beginning of March 2020, to understand how we were going to provide service when there was tremendous misinformation around the world about how long the virus lived on surfaces, how long it lived in the air and so on," he says.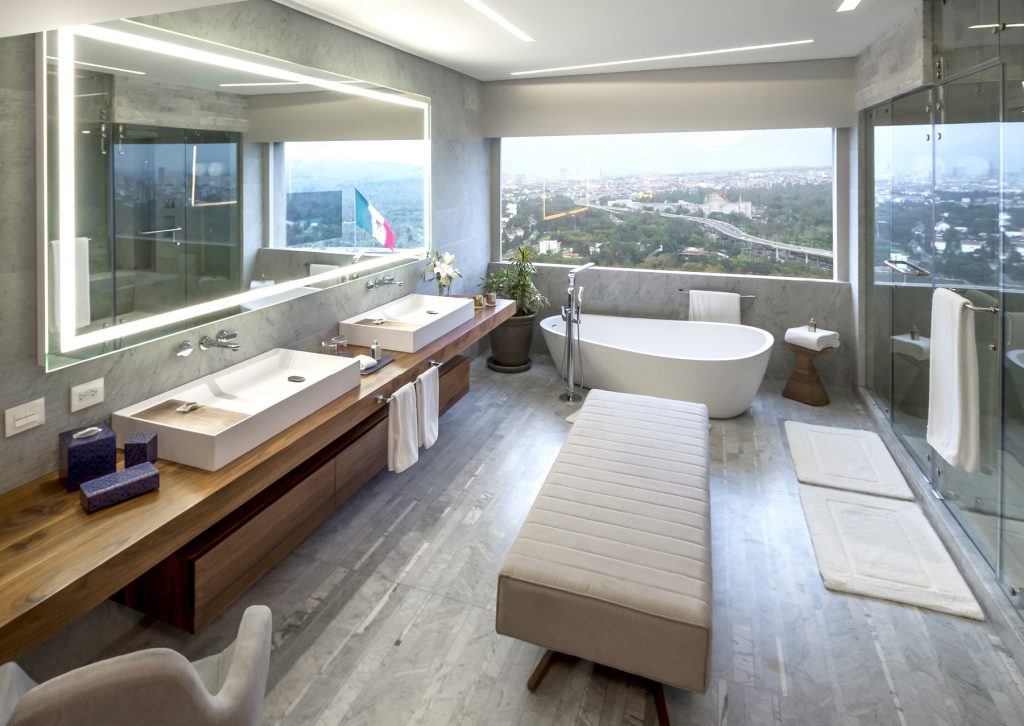 "To a certain extent, we became a sort of hybrid – an essential industry, which had to cater to the guests we had, without knowing how to handle this virus. It was very difficult, at first, to give peace of mind to our workers, and to the guests as well.
"But the most difficult thing was to see how in this capital-intensive industry, the income at the beginning was practically zero while the expenses were maintained. It was an issue where mathematics was just not enough."
Somewhat ironically, the Group opened four hotels during the first 20 months of the pandemic, working closely with its suppliers and intermediaries to try to reach the volume required to make them viable. The new properties were part of a pre-COVID expansion plan, with the pandemic shelving further growth ambitions, just for the time being.
"It has been a matter of maintaining a crisis rather than thinking about the future," Braulio admits. "Although we also know that the future is near and that when we come out of this, we will come out stronger. We have to keep our finger on the pulse in order to grow."