When Prayagraj Power Generation Company Ltd (PPGCL) was presented to Brajesh Singh as the opportunity of a lifetime, it had seen better days. Although it had only been established in 2015, the three 600-megawatt coal-fired supercritical thermal power plant at Bara, District Prayagraj, Uttar Pradesh, had been declared a "stressed asset" by the Indian Government's National Company Law Tribunal (NCLT).
"It wasn't performing," Brajesh tells The CEO Magazine. "It was running at 65 per cent availability of its total capacity before takeover and to achieve benchmarking performance, it had to get to at least 90 per cent." The plant had become a black sheep; the major stakeholders – including the State Bank of India – had divested themselves of it, taking their equity and floating PPGCL for bidding.
The winning bid came in late 2019 from Renascent Power, a wholly owned subsidiary of Resurgent Power, itself a joint venture between Tata Power Company, the largest power generation company in India, ICICI Bank and reputed international investors. Renascent had been established to acquire assets within the Indian power sector, even when the viability of those assets was not all it could be. To Renascent, PPGCL was an ideal candidate.
A Masterstroke Purchase
The shrewd selection of the floundering PPGCL plant has been a masterstroke for Renascent. As Brajesh puts it, the project's prospects were determined to be "wonderful" after only a short analysis. "PPGCL was seen to be a great asset once it had the best practices of Tata Power behind it," he says. "There were no critical issues from a technical standpoint; only equipment and systems that were not fully commissioned were the hold points."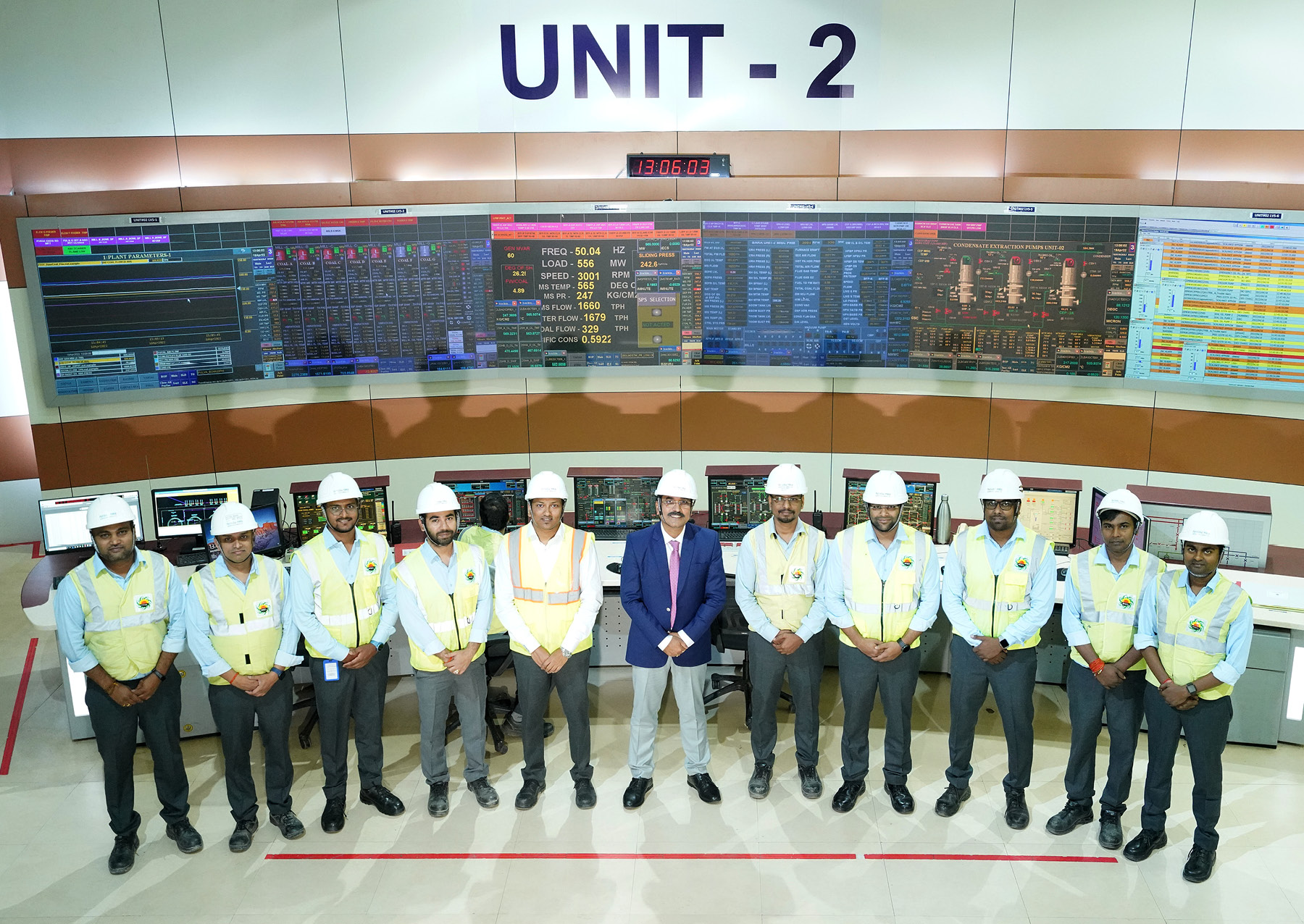 PPGCL was seen to be a great asset once it had the best practices of Tata Power behind it.
As Chief of Operations and Maintenance (O&M) of the five 830-megawatt Tata Power Mundra plant, Brajesh was also an ideal candidate. Having worked in O&M at National Thermal Power Corporation since 1985, Brajesh had overseen the implementation of best practices at power plants all over India. In 2016 he joined Tata Power Mundra, where his previous experience was seen as a valuable asset in revival projects such as PPGCL.
"I was given the responsibility as CEO to revive the PPGCL project and turn it around," he says.
But the project posed a greater challenge than Brajesh had anticipated. "It was running at a loss," he says. "Along with a group of 25 colleagues from Tata Power and the existing PPGCL team, we quickly began to identify the areas that needed upgrading, and since Tata Power's core value is safety, that's where we started."
Plant Revival
After takeover, the team discovered that one 660-megawatt unit had been shut down for six months due to electrical failures, spreading the plant's load across the other two. The early revival of the unit was the key to maximise the plant availability, Brajesh says.
"Our first job was to revive the shutdown unit and ramp up the generation from the other two units, which were running at part load," Brajesh says. "We also had to recover the fixed cost of the plant, and that wasn't possible until we were running the plant at a minimum of 80 per cent availability."
The required replacement equipment had to be sourced from France, and arrived in February 2020. By late March, the three units were working at full load. "That was a great achievement for the team," Brajesh says. "For the last two years, we've been running at over 80 per cent, which is a great milestone from a technical standpoint."
Now, the team is focused entirely on O&M, an area in which Brajesh has plenty of experience. "It was a matter of forming a cross-functional team and rethinking and relearning the basics," he says. "You have to be able to think beyond boundaries. Nothing is impossible if you have the right know-how and clear direction."
Operation SMILE
Labelled SMILE (Smart Monitoring and Integrating Logic Expert), the team's current mission carefully pinpoints technical loss mitigation. "When you minimise losses, performance will improve," Brajesh says. "And AI is a big part of that process."
The use of digitalisation and AI in the automation of menial tasks has exploded in popularity as a result of the COVID-19 pandemic. As more and more staff were forced to stay home and do their jobs remotely, AI has picked up a fair share of the work left behind. In the case of PPGCL, Brajesh says digitalisation and AI have made changing operating conditions much easier.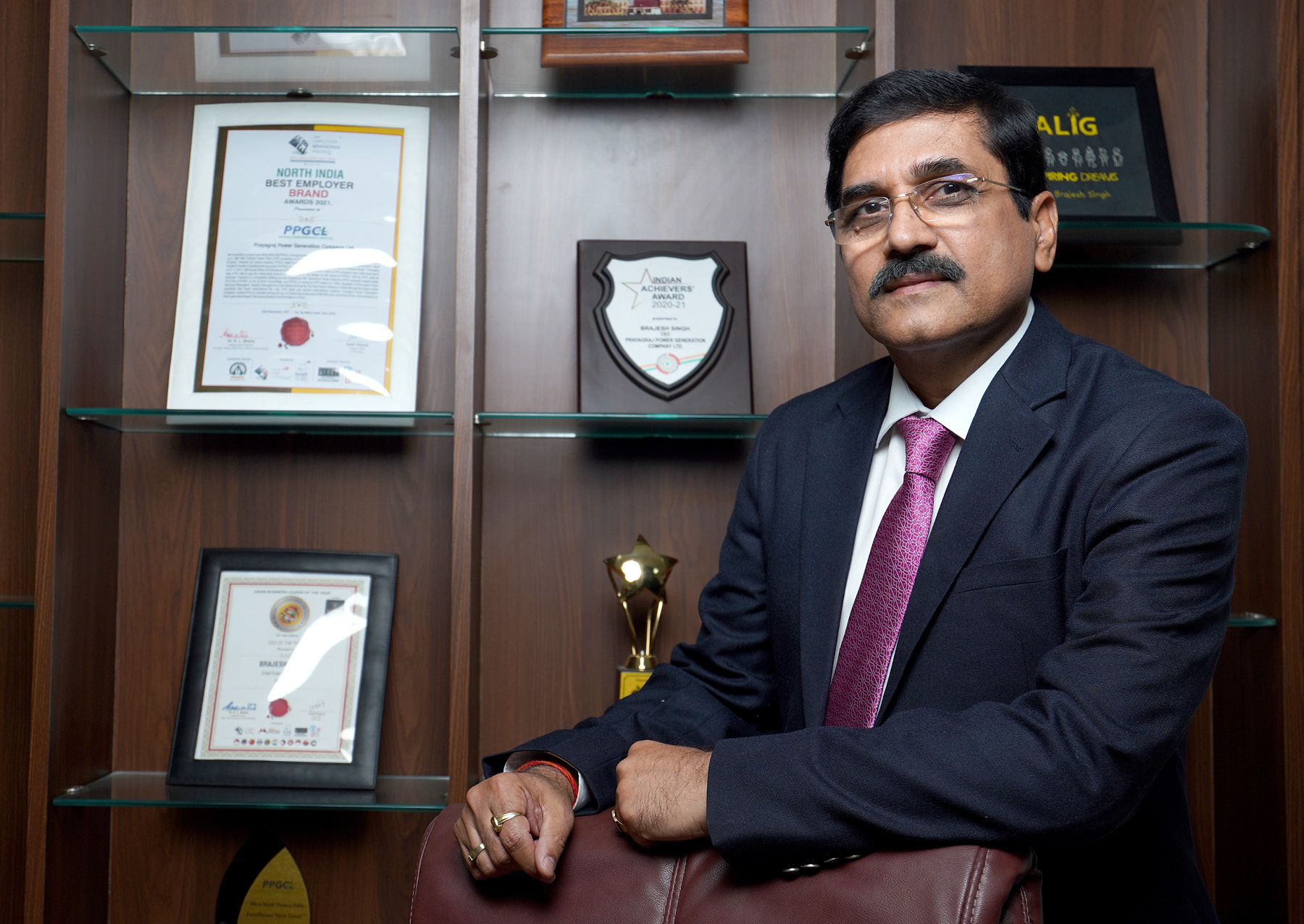 Ultimately, we want to improve plant performance.
"AI suggests various combinations and predicts parameters for the safe and efficient operation of our machines," he says. The SMILE initiative is the addition that has elevated the plant performance to new highs. "Last year, one of our units was awarded for being the most efficient in India," he adds.
With Brajesh's team handling operational and maintenance issues on the ground, Tata Power and Renascent are zooming out to implement a PPGCL roadmap over the next five years. "There's a worldwide shift to renewable energy, and that puts huge pressure and stress on thermal power plants," he says. "So we're looking at new strategies to cope with this change, to make our machines more flexible and to look at what changes are required on the operation front as well as on maintenance strategy."
Lighting the Way
PPGCL has also embarked on a mission to develop an eco park within the community, with 25,000 trees already planted and rainwater harvested on site. The company also provides solar energy equipment to local villages in order to diversify its energy offering.
"Ultimately, we want to improve plant performance and achieve operational excellence with ESG."
---

"PPGCL (TATA Power) continues to be one of the most innovative and forward-thinking organisations in the industry. Processing massive operational data with AI to maximise profitability with flexible operations is what makes it a thought leader." – Jag Gattu, CEO, UptimeAI
---
Advertisement
On that front, PPGCL is working closely with its technology partners and suppliers. "We've already upgraded our auto control loops and the response sensitivity of our control systems, and further upgrades are ahead," Brajesh says.
One such project could be a turning point not just for Tata Power, but the entire power industry. PPGCL has partnered with a German company for a pilot project that could see fly ash converted into sand. "If the pilot project is successful, it will be a big game changer for environmental sustainability."
Another area close to Brajesh's heart is community support. "We take care of our community," he says. "We've provided for paramedics, sanitation for schools and hospitals, and food and vitamin supplements for people in nearby villages." When the pandemic hit, the company ensured that the plant's employees were fully vaccinated as quickly as possible. "We also contributed 70,000 vaccine doses to the local area to help the Indian government further support the surrounding community."
"It's all a part of my goal to make PPGCL a benchmark company and leader in operational excellence," Brajesh says. "It's our endeavour to keep energy prices low while simultaneously supplying continuous power to the state of Uttar Pradesh."
So far, so good. PPGCL's combination of top-flight operations, low power prices and community support has proven a winning one: "When people in Uttar Pradesh need power, they look to us."