How does it feel to be a trailblazer with the ability to transform an entire city? Happy but thirsty to offer more, reveals Adarsh Developers' Chair and CEO BM Jayeshankar.
Adarsh Developers has always raised the bar in terms of quality, innovation and excellence in the real estate scene of Bengaluru and, as Jayeshankar reveals to The CEO Magazine, there's still plenty more to come.
As a student of civil engineering, Jayeshankar was always conscious of symmetry and fine finishes. He says, "I used to think even during college days, why are the roads not straight, why are the footpaths not straight?"
In 1986, Bengaluru still hadn't woken up to apartment living and yet the influx to the city was growing. Jayeshankar says that led him to think, "Just how long can the city grow horizontally? From now, it has to grow vertically."
And this was the beginning of Adarsh Developers.
Building Blocks to Growth
Quality and aesthetics were the two benchmarks with which Jayeshankar started his initial projects. He offered the best in quality, both product-wise and in construction. He also introduced amenities such as clubhouses, swimming pools and green spaces, which at the time were unheard of in apartments in Bengaluru.
Jayeshankar says all of his initial projects were well received. "When we did our fourth project, Adarsh Palace, which we completed in 1990, people used to call it the best project in the country," he says.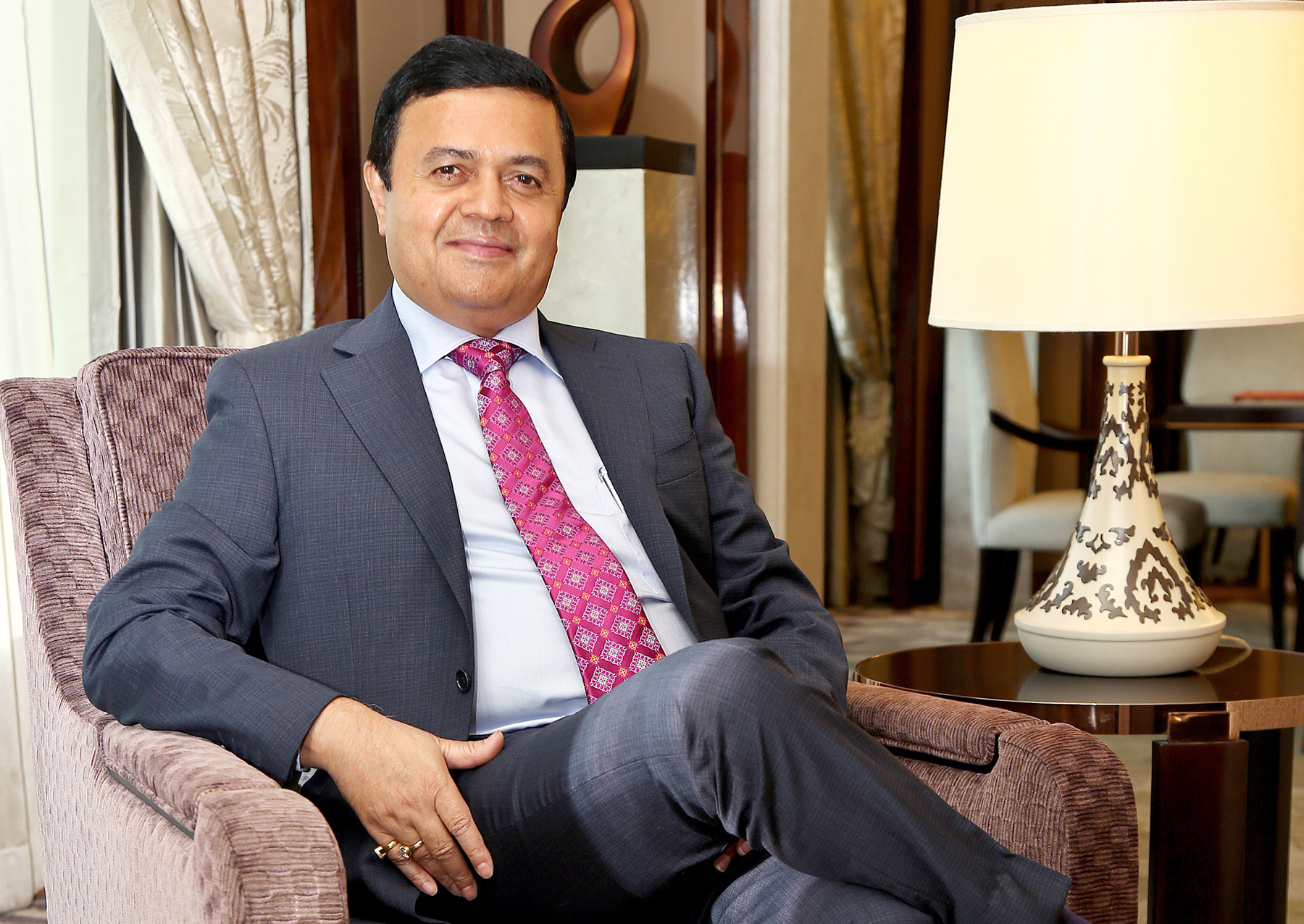 Fortune Magazine rated Adarsh Palm Meadows as one in 10 top destinations in the world to live.
Though relatively small with just 125 units, the Adarsh Palace was revolutionary for its time, with the best quality materials and an elegant finish that set the trend for future projects. When word got out about the groundbreaking development, Jayeshankar says, the company started to sell apartments without advertisement. "By the time we prepared the brochure, we would've sold out 60–70 per cent," he says, and there was no looking back after that.
Adarsh Developers went on to build several residential units before starting its gated community venture. The Adarsh Palm Meadows was a momentous change in the real estate scenario with its independent villas, huge clubhouse and unprecedented host of amenities. "Fortune Magazine rated Adarsh Palm Meadows as one in 10 top destinations in the world to live," says Jayeshankar proudly.
On Building Bengaluru's Landmarks
Having built homes that defied dreams, Adarsh Developers moved on to build hotels, resorts and special economic zones for commercial use. The Shangri-La Hotel in Bengaluru was built by Adarsh in 2015 and is considered among the best modern icons across Bengaluru's skyline.
Why this affinity with Bengaluru? Jayeshankar is of the opinion that Bengaluru is unique in its weather and character. "I don't know whether I'm correct but I've travelled all over the world and you don't find this kind of weather anywhere else," he says. In addition, with the growth of information technology in Bengaluru, there's a corresponding increase in demand for residential properties and plenty of great contractors and talent to employ. For these reasons, Jayeshankar says that instead of going to all other cities, he decided to concentrate on delivering high-quality projects exclusively in Bengaluru.
Jayeshankar works very closely with all the governing departments in the best interest for the real estate community as a whole.
We consider our suppliers, all the stakeholders and consultants equally responsible and equally important.
Extremely quality conscious, Jayeshankar has always insisted on choosing the material for each project Adarsh has undertaken. "Call it my weakness but even today, for each of our projects I'm the person who selects the materials – I always go for good materials aesthetic-wise and quality-wise," he says.
Jayeshankar believes that his contractors and suppliers are just as important as his customers. "We consider our suppliers, all the stakeholders and consultants equally responsible and equally important," he explains.
It is this meticulous planning, relationship-building and quality-consciousness that he says has empowered Adarsh to build several happy communities. "This customer satisfaction is the true measure of the success of Adarsh," Jayeshankar says.