Every day, 30,000 people in the coastal Kenyan city of Mombasa are provided with a free meal from an unlikely source: a local cement company. Mombasa Cement's efforts to feed people who are struggling to make ends meet is one of numerous reasons the company is known across the city, where it has even earned praise from the local governor.
"We believe the societies and the needy of the land where one conducts business must benefit from that business's operations," says CEO Bhadra Shah.
The firm, one of East Africa's leading cement producers, also provides clean drinking water in areas where it is unavailable, helps educate thousands of children, and even once paid the medical bills of dozens of patients at a local hospital.
We believe the societies and the needy of the land where one conducts business must benefit from that business's operations.
For Mombasa Cement, its corporate social responsibility (CSR) projects and ties to local residents in the areas where it operates are just as important as its partnerships with any supplier or customer. The company takes a holistic view of its stakeholders and works hard to maintain extremely strong relationships with them.
"Whether it is a customer or a supplier or creditors, we always look at them as our partners. They have got a stake in this company," Shah says. "Because of that, we are proud to say that our relationships with all of them are very good. Even for the general public, because of our CSR projects, those relationships are excellent.
---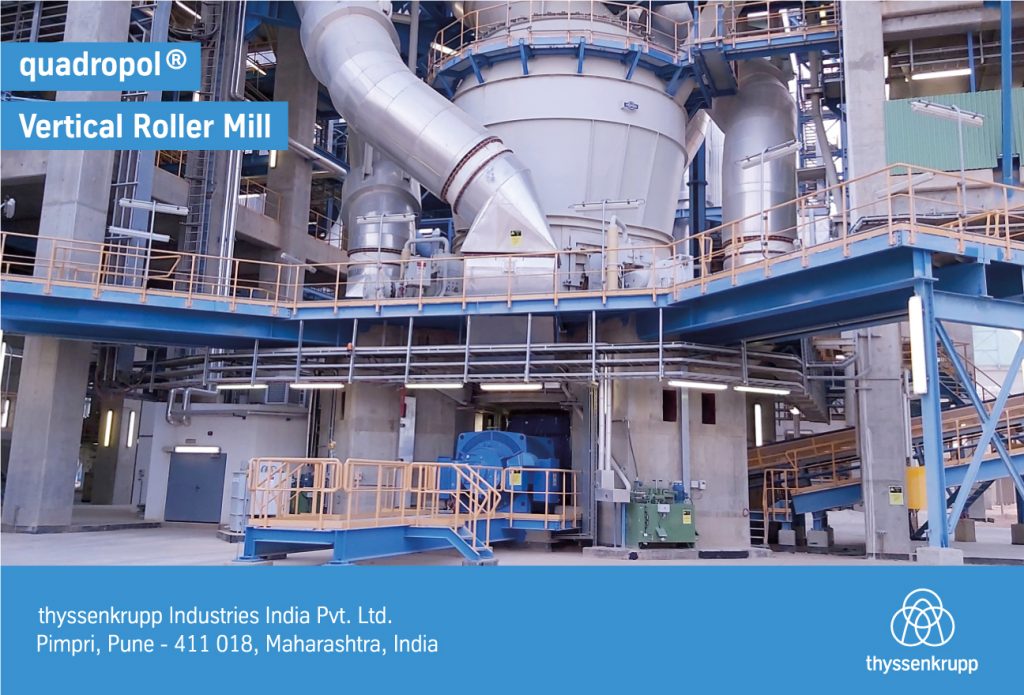 "Thyssenkrupp Polysius is proud of its strong, two-decade-long association with Mombasa Cement. We look forward to further strengthening our business relationship, which is built on mutual trust and goodwill." – VN Balasubramanian, Director, Head BU Cement, Thyssenkrupp Industries India
---
Advertisement
"Our relationships with our suppliers are so strong and reciprocal because they give us the best service, and we give them the best payment terms. Suppliers are always looking for good payment terms. We have never defaulted; we always pay, and we are always prompt according to the terms of payment," he adds.
Making reliable payments is just one part of the puzzle. Another is maintaining open and honest communication at all times. "We are in constant touch with our suppliers regarding the situation internationally, whether there are any problems with availability or something like that. We understand them, and they understand us."
No Compromise on Quality
Founded in 2007 with the vision of catering to East Africa's construction industry with a high-quality and consistent product, Mombasa Cement has expanded quickly, and now has a yearly production capacity of roughly 3.3 million tons. It has a plant in Vipingo, in Kilifi County, that produces clinker – an intermediary product in the manufacture of cement – as well as a cement-grinding plant outside Nairobi along the Athi River, in Machakos County.
---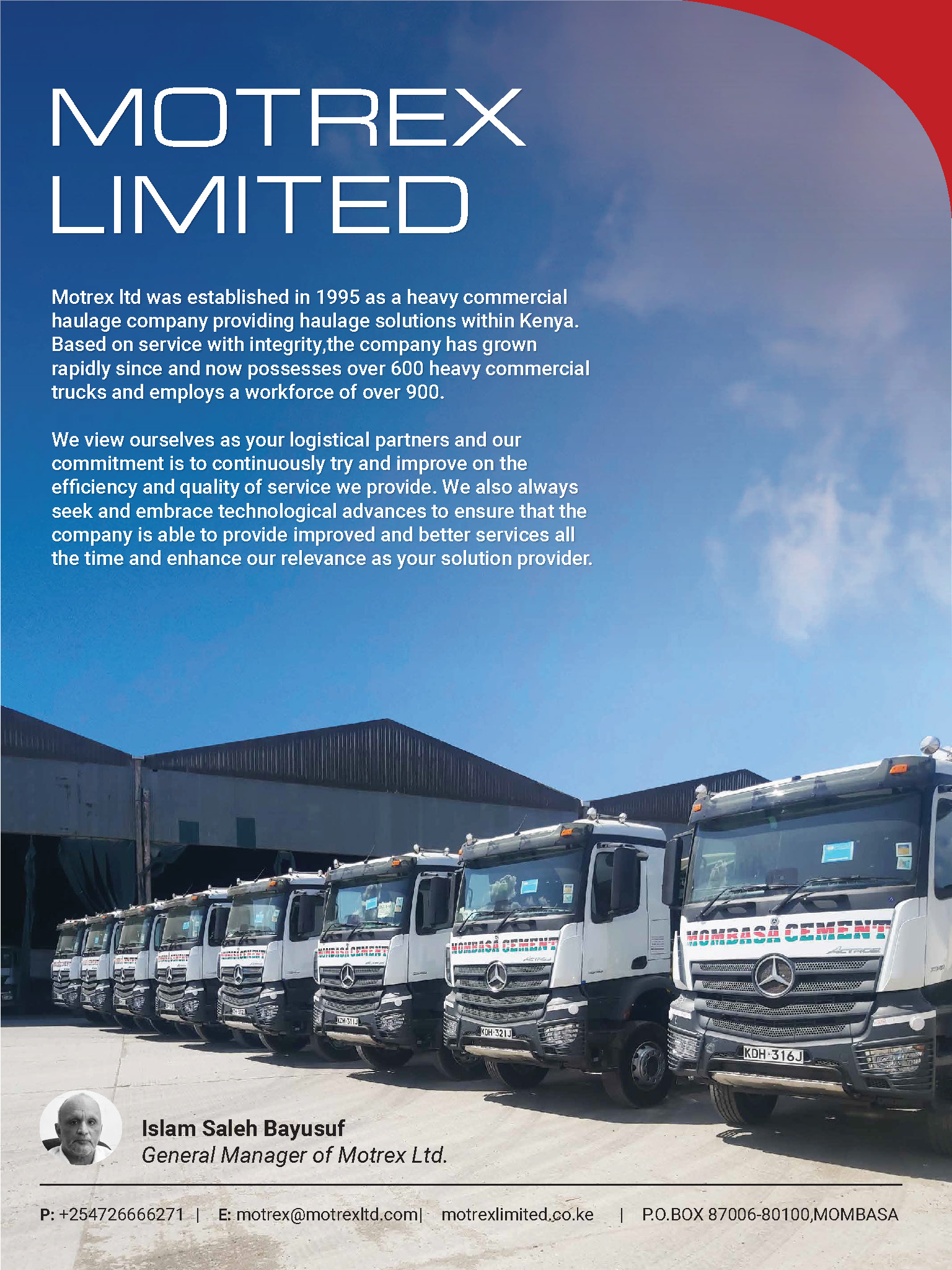 ---
Advertisement
The family-owned company's tagline 'Build for Generations' reflects its commitment to quality and the longevity of its products in a market where trust can sometimes be lacking. Its products pass stringent checks to meet the criteria of the Kenya Bureau of Standards and other international standards, which is one reason Mombasa Cement calls itself the "most technologically advanced and environmentally friendly cement producer in East Africa".
The Kenya Bureau of Standards has awarded the company its Diamond Mark for quality, which reflects excellent and consistent performance on quality as well as compliance to standards across the product range, including its cement, sold under the brand name Nyumba.
"We don't compromise on quality," Shah says. "Even if it is expensive, we don't compromise at all. It is on the record that, since we started, quality is the main thing our customers feel we are best at."
Keep it Local
Now the plan is to grow Mombasa Cement further by expanding production capacity, and also by diversifying into other product lines, such as lime. "The plan is to expand in the medium term as well as the long term," Shah says.
Mombasa Cement is working to add another clinker manufacturing plant with a capacity of 1.8 million tons, and in Nairobi it is adding another grinding plant with a capacity of 300 tons per day, which is due to be in production by next year.
We want to promote the business and expand it to every corner of Kenya.
Because Mombasa Cement makes full use of its current capacity, Shah is optimistic that his plans for expansion will be fruitful. "We want to promote the business and expand it to every corner of Kenya. People are likely to welcome our product everywhere because I think the public knows we are number one for quality," he explains.
As the company looks to up its capacity, it is investing in new vehicles to ensure it can maintain the same quality of service and speedy delivery, even as its customer base grows. "We have put a lot of money into trucks so that delivery is fast and meets the expectations of the customer," Shah says.
While continuously ensuring its hard-won quality standards are adhered to, the company can also hold its own against increasing competition thanks to the fact it has the lion's share of the supply chain under its control in local facilities.
---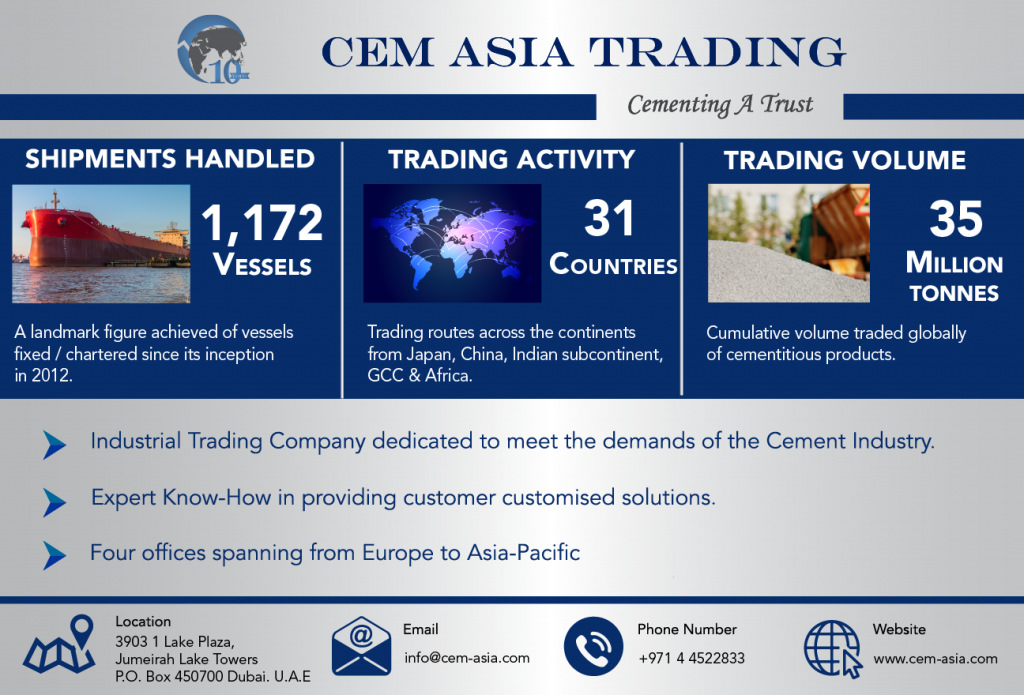 "During our decade-long association with Mombasa Cement, we have witnessed its extraordinary growth, driven by efficiency, reliability, respect and professionalism. It is a notable leader in the cement industry and with CSR activities." – Jawad Rasheed, CEO, CEM Asia Trading
---
Advertisement
"Competition is increasing, but because we have got a complete line, clinker as well as grinding, we can compete in the market; other grinders are always importing clinker, while we manufacture locally," Shah says.
"We get coal from South Africa," he adds, "but all other suppliers are local, unless it is a machine or a machine part – only then does it come from outside. The majority of our day-to-day requirement of supplies is local."
Growing together
Shah has worked with Mombasa Cement's parent company, Corrugated Group, for more than three decades. Before joining the cement business he worked for Corrugated's steel operations, a job he got after a 10-year stint at Doshi & Company Hardware, another steel company, where he worked as a financial controller.
"I've achieved a lot, and I'm sure this is not the peak, but still I'm always learning something new as time passes, especially on the technical side," he says. "My administrative and financial skills are top, but now I want to fully grasp the technical side of things here."
Shah was born in Zanzibar after his father moved there from India in 1920. He traveled to India to become a chartered accountant before returning to Kenya to make his career. "I was born in Zanzibar, so I belong to Africa," he says.
A typical day for Shah involves working across a wide variety of disciplines. "We get all the information from our plant sites about production, about sales, about financial positions," he says. "Then we discuss current market pricing and what should be done, and put strategy in place with our teams from marketing, sales, finance and all that. This is my routine work. I am also keenly involved in the finances of the company, given my background as a chartered accountant."
For Shah, one of the most important parts of leadership is embracing change. "Making changes on a day-to-day basis is a strength, and it helps to form a strategy, to adapt to competition, to recognise problems and overcome them," he says.
Another key element is maintaining open communication with his team. Just as Mombasa Cement fosters strong bonds with external partners using honest and regular communication, so too does its leader maintain productive relationships with those inside the firm.
---

"Ayoki Group has worked with the MCL family since 2017. We're grateful for the trust MCL places in us and our strong association, and wish them continued success in the future." – Ganesh Kumar S, Director, Ayoki Fabricon Pvt. Ltd
---
Advertisement
"Through continuous dialogue with my team, we not only motivate them but also get kept up-to-date with the market information they have access to: the things going on in the international markets, or with raw materials, for example," Shah says. "We've got different departments to look into each aspect of it, so we get together, discuss it, and then derive from that the policy we want to pursue and work together to set up the best strategy."
We don't compromise on quality. Even if it is expensive, we don't compromise at all.
With so many moving parts to keep tabs on, Shah has come to see his job as an exercise in overcoming constant challenges – not that he's complaining. "It is a challenging job, and I accept the challenge," he says. "There are challenges in everything you do. It's not that things are easygoing, but if you plan for things properly, I think you can definitely enjoy a smooth ride overall. The challenges are always there, small or big."
Of course, those challenges are balanced by plenty of rewards. "I am quite pleased with the growth of the company. When the company grows, I grow. So I think I'm not in the wrong place, and I've seen growth everywhere here. Since I joined, we have been growing, growing and growing."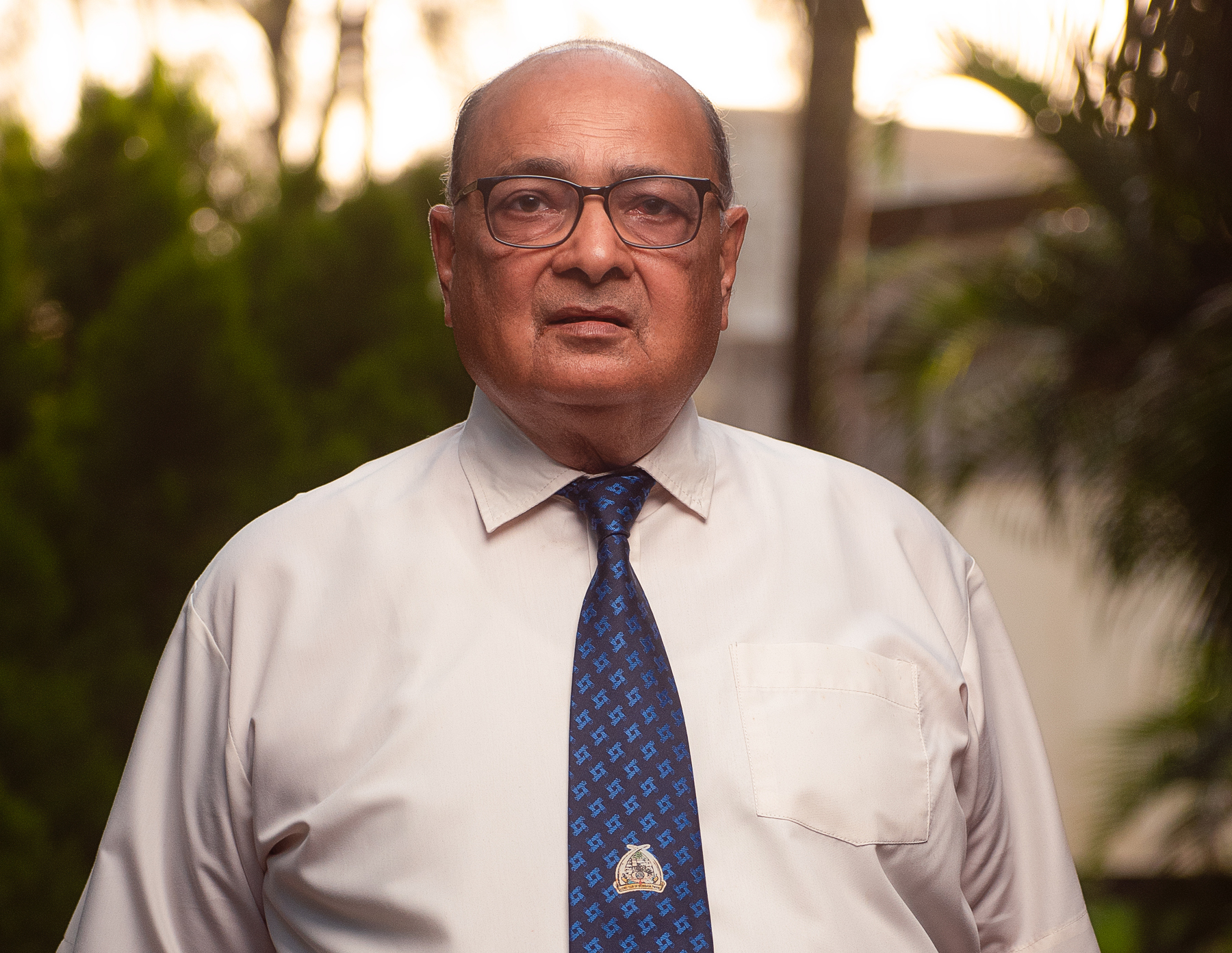 CLEANING UP
One of Mombasa Cement's most far-reaching CSR initiatives is its work helping to rehabilitate the Kibarani garbage landfill. The dump site plagued Mombasa's residents for years, creating a huge stench for people driving between the mainland and Mombasa Island. It was considered an eyesore and a hotspot for crime, as well as a breeding ground for mosquitoes that spread disease across the city.
After the government announced plans to improve the city's waste management system, and in doing so shut down the Kibarani site, Mombasa Cement's owner Hasmukh Patel stepped in to help. He oversaw a US$7 million project to turn the eight-hectare site into a public park and nature reserve – a plan that addresses lack of public space in the city along with the environmental problems.
"Besides being an eyesore and polluting the environment, the area had also become a breeding ground for mosquitoes that caused problems like chikungunya and dengue fever," Hasmukh said in a 2020 interview published by the company. By that time the site was already home to a playground, a large array of plant and tree species, and a barrier of 2,000 mangrove trees, which shield the site from sea winds and are hardy enough to survive in the polluted soil.
It took three years of bulldozing to level the garbage piles, which were then covered with quarry dust and soil, while a special lining was spread across the area to prevent gas from emerging from the rotting garbage below ground.
It is projects like this that have earned Mombasa Cement a glowing reputation in the city. "It will become a garden for people to rest," Hasmukh says. "To me, it is a miracle."