Jollibee Foods Corporation is one of the largest and fastest-growing Asian restaurant companies in the world with more than 5,800 restaurants spanning 33 countries. With a mission to spread the 'joy of eating', this Filipino favorite is quickly becoming a North American household staple with its down-home Chickenjoy Bucket, Jolly Spaghetti and crave-worthy peach mango pies; not to mention countless other menu delights.
In North America alone, Jollibee boasts 73 stores in a dozen US states and four Canadian provinces. And it's continuing to grow by leaps and bounds despite the global pandemic. "We opened 16 new restaurants, including three in Canada, during 2020. It was a year of aggressive expansion, and we experienced double-digit sales growth," Jollibee North America President Beth Dela Cruz says. "We decided to continue opening new stores during the pandemic to keep spreading joy across North America. That's been our mission since the beginning."
"Teamwork really helped us survive the pandemic."
That's not to say it didn't come with some setbacks, of course. Fast-casual restaurant chains were hit hard during COVID-19 thanks to lockdowns and forced closures. However, where there's a will, there's a way and Jollibee certainly had the passion.
"We see challenges as opportunities," she explains. "The pandemic has shown us that our success is not solely reliant on brick and mortar. It unveiled a new host of offerings and additional revenue streams for our business. As we continue to build restaurants, we will also continue to develop our offerings channels, opening up even more space for opportunity."
During the early days of COVID-19, Jollibee quickly shifted gears, launching a delivery service in record time. "In two weeks, we had a delivery system ready to go across all of our restaurants," Beth recalls. "These things usually take up to two years to launch; it's easy to overanalyze. But with excellence and innovation, we did it in less than a month."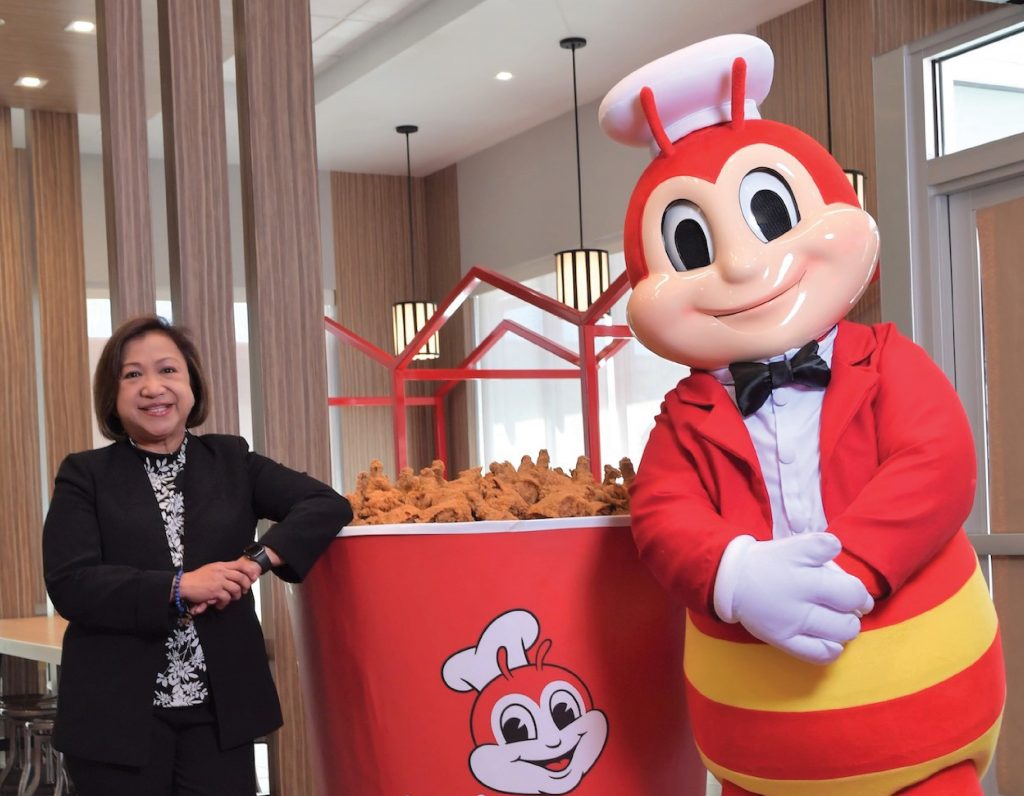 Innovation was the name of the game, she says, when it came to survival of the fittest in a pandemic-ridden America. "COVID-19 really called for companies to innovate. If you didn't innovate because of the volatility of the situation, then you lost," she reveals. "The pandemic really leveled the playing field. And it taught us to not be afraid to experiment going forward."
To that, Jollibee will be focusing on bringing its technology up to speed. "It's one area we are definitely looking to ramp up," Beth shares. "We're directing our efforts to updating our online ordering process and direct order channel. We also want to enhance our digital marketing efforts and experiment with additional opportunities that have come with going mobile."
This incredible success in such a difficult year couldn't have been possible without the passionate efforts of the Jollibee team, Beth admits. "Many of our employees didn't have the luxury of working from home. They were out in the field exposed, so we ensured they were well-equipped with everything they needed to run operations. Teamwork really helped us survive the pandemic," she smiles.
As did the support of its strategic business partnerships. "We've always kept a very strong relationship with our vendor partners," Beth says. "And during the pandemic, that was no different. By being transparent and listening to them, and understanding the challenges they faced, we were able to come up with actions to benefit everyone.
"We've had to be flexible. At the same time, it's been imperative to share with them our goals to see if they can continue to support us on this journey. We say, 'This is the aspiration, this is our dream, and we want you to come along. We value our relationship.'"
With the full support of its mother company, Jollibee Foods Corporation, helping it continue its ambitious growth trajectory, it plans to expand to 500 stores in North America over the next five to seven years. "It's exciting," Beth beams. "This year alone, we're set to open 23 new locations. The company has named North America as one of the strongest pillars to anchor the Jollibee journey, helping to secure us a position as one of the top five restaurant companies in the world."