Bart Van Helvoirt doesn't waste his spare time playing computer games or binge-watching Netflix. Instead, the CEO of thriving footwear distributor Unlimited Footwear Group (UFG) uses free moments to enhance his knowledge by studying a variety of topics and building up a rich mental library of information that he believes helps him be a better leader.
After various management positions and involvement with Dutch-based UFG since 1992, Bart has held the CEO position since 2008, building it up from a distributor of ladies' footwear into a major player in the multi-gender fast fashion industry. Now a €140 million-plus company, it distributes its own brands, licensed brands and private-label products to more than 50 countries, and owns and operates full in-house facilities, from design and development to production, marketing, sales and distribution.
"We are CEOs because we have instinct, we have vision, we have strategies," he tells The CEO Magazine. "But the gut feelings that guide us don't just pop into our heads in the morning when we wake up. Those ideas come from our subconscious. Our brains are libraries that absorb data every single day."
To make sure his cerebral library is well-stocked, he picks a topic and then determinedly reads about it before switching to another. "I think reading is power. If you read 50 pages a day, you become smarter," he says. "I don't stand still. I don't go back. I just like to absorb information."
This emphasis on information is present throughout his life, with data also the key to advancing the business, according to Bart. That's why UFG is currently investing heavily in a major digitalisation project. "All of our 12 different business units will be aligned to our digitalisation," he says. "Without digitalisation you lack access to your data, and we have a lot of data. So finalising this project will help us be elaborative on that data."
Planting the seeds of success
The innovative strategy is helping to take the company into the future after a decidedly difficult period for the industry. Bart highlights turnover margins and earnings before interest, taxes, depreciation and amortisation as being "under pressure", but he insists that rather than focusing on the numbers, he is taking a longer-term view.
"Structurally and strategically, if we're making the right steps, then I don't mind a few years of lower EBITDA, because we're planting seeds and building a future, which will be better than it was before," he says.
More pressing for him is how UFG can serve its customers and suppliers in a way that helps it survive the pandemic and its aftershocks, which saw it struggle amid store closures and inventory shortages. Rising material costs, lack of staff and logistical issues have all had a hefty impact.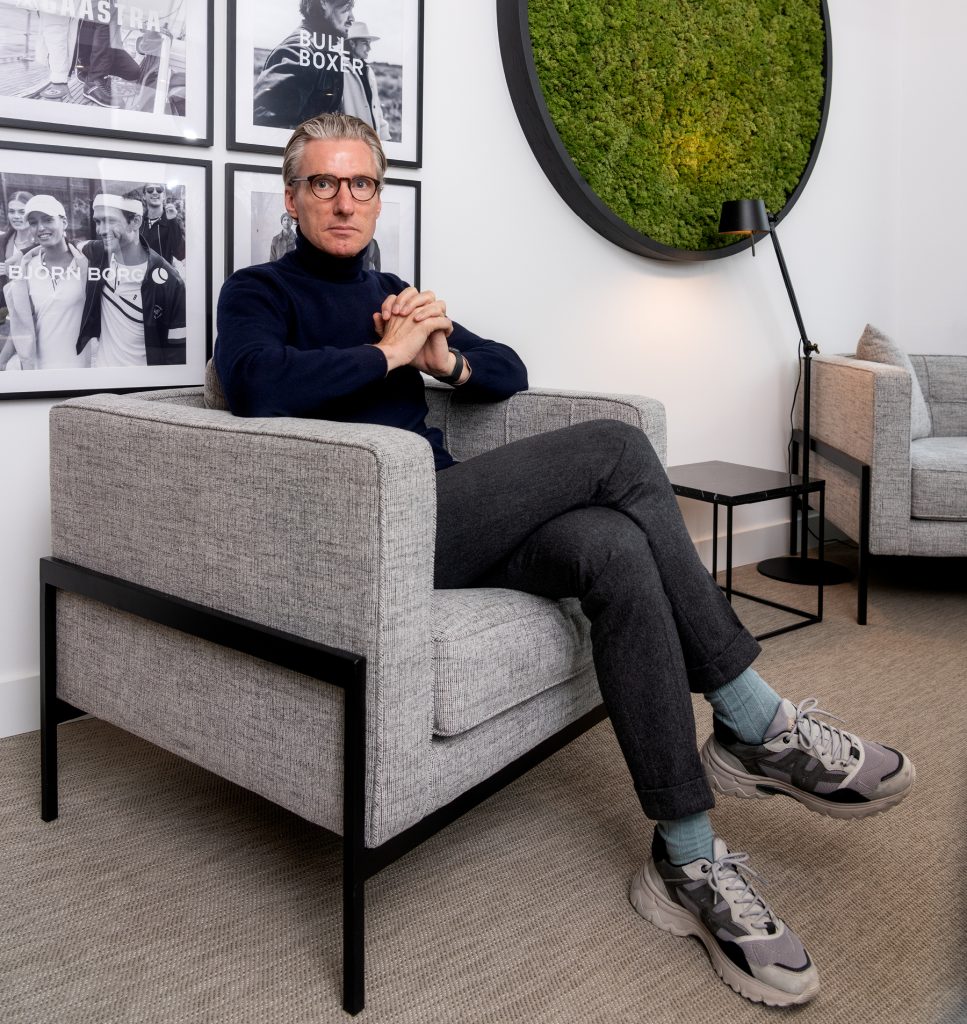 "The entire world is in disruption, so we want to offer our wholesale customers, our partners, a palette of solutions they can work with, so we can help them improve their business."
"The entire world is in disruption, so we want to offer our wholesale customers, our partners, a palette of solutions they can work with, so we can help them improve their business and stay healthy, so we can continue serving them," he says.
This includes finding ways to help them keep goods in warehouses and allowing longer payment terms. "It's basically about giving them more leeway and breathing space," he continues. "It's really collaborating more with your customers and trying to partner up together, which probably is the secret of surviving for all of us."
Its ability to adapt to changing conditions, especially in recent years, is a critical component of UFG's success. "If we were still structured like we were 30 years ago we would not exist anymore, because it's all about evolution and adapting to what's happening," Bart reflects. "We've reinvented ourselves several times, and within those reinventions we've consolidated, we've analysed where the market is going, and we've taken different directions."
He likens this business approach to the cultivation of a rose garden. "It needs to be adjusted every season, and then every year it needs to be cut to grow better afterwards," he says.
It's a long-term way of looking at things which suits Bart to a tee. "I like to plan five, 10, even 15 years ahead. I'm not a short-term planner. I'm a strategical CEO and I see the bigger lines of how we have to transform," he stresses. "The world is in constant transformation. The period we're in right now, it excites me actually, even more than the years before that, when things were pretty stable and 80 per cent of things were done mechanically."
Up for the challenge
While he oozes confidence and positivity about the future, he realises that his bullishness is not shared by many. "Our industry is much more nervous," he concedes. "And in this very nervous market you always work only a season or two ahead.
"At this moment there's a lot of work to do because the market is changing extremely rapidly – it's in disruption. And yes, results and EBITDA are under pressure, and the challenges are bigger than ever before. But it's those challenges that motivate me."
Making sure his team shares that fearless energy is increasingly top of mind. During the pandemic, he observed a shift that required him to tweak his leadership style. "I noticed that the company needed me," he recalls. "I've become a better leader, a better mentor, a better coach, because that's what is required of me right now."
This heightened role as "captain of the ship" is about instilling direction in his team and helping quash insecurities by being "motivational rather than correctional", Bart explains. "We all know that to change a company's direction doesn't just require a plan. It requires having all your team, all noses, in the same direction, and to work as one wave going in one direction."
Transparency at all levels of the business is therefore key, a cultural shift that has irrevocably altered his ideas about the role of a CEO. "In the past I would probably have elaborated any transformation plans within the boardroom and my top managers, but now I'm doing all I can to filter this information throughout the entire company so everyone knows our strategy, our five- and 10-year plan, and they see a direction, they see a light, they know there's guidance."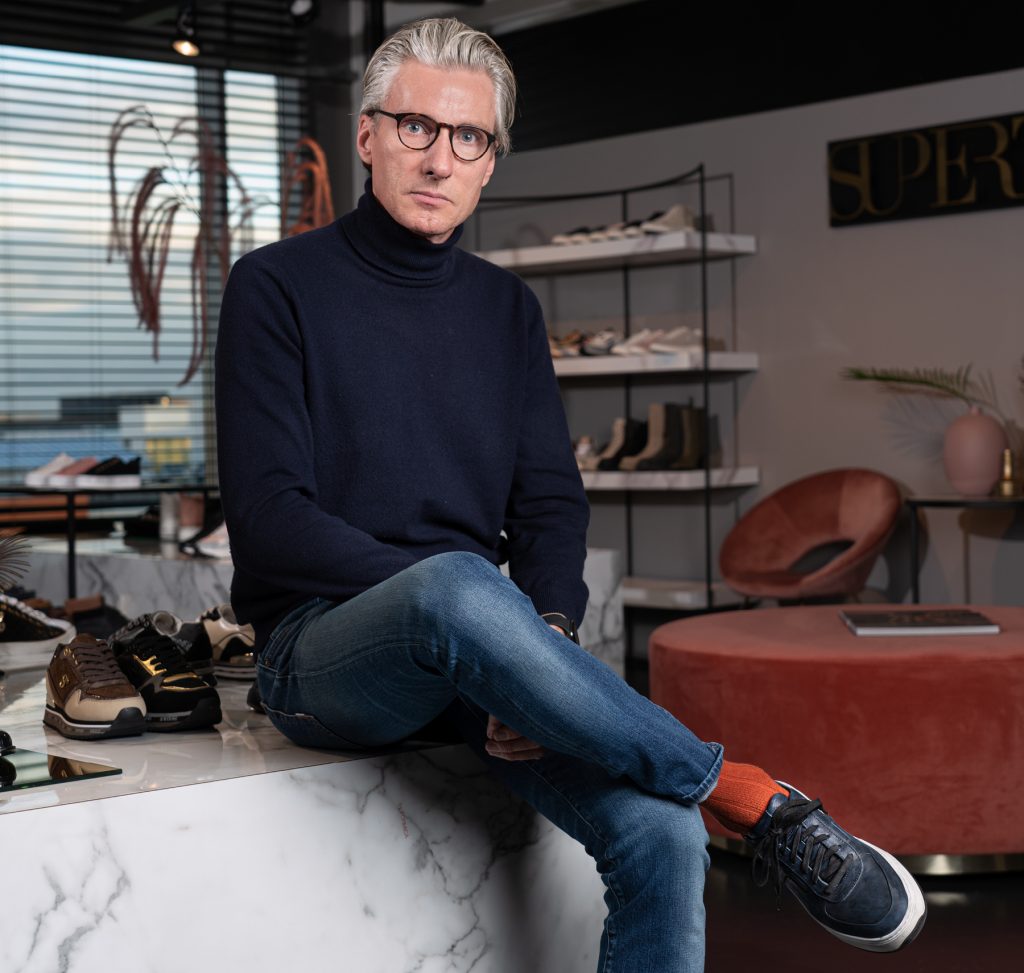 "I've become a better leader, a better mentor, a better coach, because that's what is required of me right now."
Green and gold standard
UFG's forward momentum is also demonstrated by its efforts in the green space. Although Bart admits it is currently a "relatively small" part of the business, the company is directing a large amount of its resources in that direction, exploring biodegradable, recyclable, renewable and eco-friendly materials.
"We're preparing and investing heavily in offering the same type of fashionable product we always did, but we also want to do this in a responsible way," he says. "This is a big investment because the market is not necessarily willing to pay for it right now. But again, we are implementing this strongly because we absolutely believe there is no future without it. In 10 years, I know our green footprint will be the gold standard."
It represents another task Bart is absolutely determined to rise to; exactly the type of challenge that makes him tick. "What motivates me is the ever-changing and challenging market. I don't see this as a danger zone, I see it as an area of big change and I want to be part of it," he says. "I want to be on the winning side of the table."