Barbara Borra, President of Franke Home Solutions for the Franke Group, speaks often of people when discussing her work with the famed Swiss designer and manufacturer of residential kitchen systems, professional food service and coffee systems – speaking in superlatives when those topics are raised.
"People are a theme of paramount importance for me," Barbara tells The CEO Magazine. People are of such importance that she considers being mindful of staff and learning from them to be "two important lessons that I learned and have kept with me throughout my career".
"I learned very early that what makes a team a high-performing one is really a good level of humility, to be willing to learn from anybody, to be curious, but also to lead by example," she explains. "These are actions that nobody can resist."
People First
People feature prominently in Barbara's approach to management and her executive career, which has taken her from her native Italy to some of the world's largest and most prestigious multinationals. Being people-centred also applies to her relationships with customers and suppliers – something beneficial during the COVID-19 pandemic as supply chain snarls and shortages left items unavailable, caused shipping delays and sent costs soaring.
"You need to have a good product. And good for me means something distinctive, aspirational with the appropriate depth of portfolio."
Barbara also puts a heavy emphasis and focus on quality products – in both the performance and aesthetic sense. She believes that any consumer product has to be "intuitive", user friendly and something that staff  "can be proud of". "You need to have a good product. And good for me means something distinctive, aspirational with the appropriate depth of portfolio, but not so overwhelming that your customers get confused with a gazillion unnecessary choices," she explains.
Not surprisingly, when Barbara outlines her steps in taking a product to market, the process starts with people. "I start with people, then I go to product or services, whatever is more profitable," she shares. "Then I go to channels, to the market and then to brand – in that sequence."
Barbara expands on why she starts with people, saying, "They have to have the same shared dream, the same sense of direction. I think this is very important. If you don't have that unity of intention, you spend too much time trying to continuously align people with a vision and a mission. This is certainly an aspect to invest in at the beginning, when you build the team, and then you can put together a shared vision of the company."
Taking a Chance
Barbara's career began in 1984 in the research and development department at Donegani Institute, Montedison Group, shortly after graduating with a degree in chemical engineering from Polytechnic University of Turin. She had aspirations of working in the US but her English skills were somewhat limited – the product, she reveals, of schools in Italy at the time teaching French as a second language rather than English.
Her company asked her to be its representative in a joint venture in the US. Barbara voiced concerns about speaking English to which her manager responded, "OK, you managed to become an engineer. Are you telling me you cannot manage to learn English?"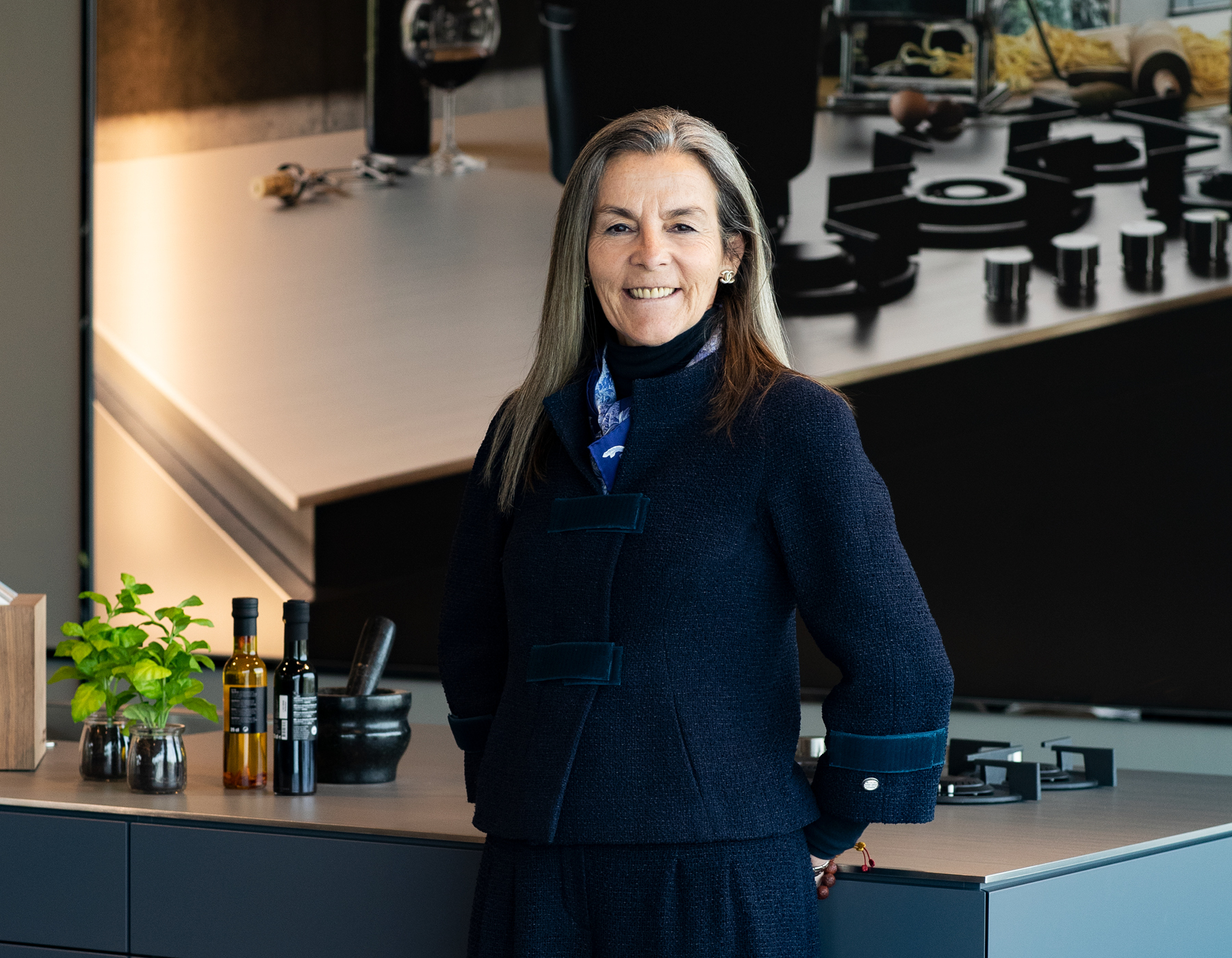 "We tried to find the sweet spot between demand, offer and cost increases. It's not only words; it's sharing the good and the bad together."
She learned English – quickly. The experience proved transformative for Barbara. And she's replicated it with young staff.
"They gave me a responsibility without ever having tested me," she says. "I make sure I put wings on young talent, and that I give opportunities in territories where they have not been tested. Because I think that leaving your comfort zone is the only way you  can really fundamentally grow and develop yourself."
Barbara again wanted to challenge herself and move into the executive realm. "I wanted to be involved in transformation, making decisions as an executive," she recalls. She earned her Master of Business Administration at INSEAD in Fontainebleau, France in 1989 and then joined General Electric in the plastics and lighting divisions until 2000.
She later served as Global Vice President of Food Preparation for Whirlpool, along with its President in France, and later President and General Manager of Whirlpool China. She was also CEO EMEA for Fontana Group until joining Franke as CEO of Kitchen Systems in January 2019.
At Franke, Barbara was tasked with turning around a division, which she says "had been fading a little over the past 15 years". But in short order, she says proudly, "We brought it back to again being the most important business within the company."
Position of Strength
As with most companies, the pandemic presented new challenges. "We came out of COVID-19 even stronger," Barbara insists, adding that Franke stuck to its strategy of putting people first. She says it was also a chance to employ the concept of "partnerships in action" in the company's relationships with customers and suppliers.
"We were sharing the pain with our partners," she points out. "You wanted to be opportunistic. You could have been charging whatever prices. But we never did that." Instead, Franke maintained close communications with customers, offering alternatives if products were unavailable and upgrades on a selective basis.
The company also adopted an approach of "give and take". "We tried to find the sweet spot between demand, offer and cost increases," Barbara says. "It's not only words; it's sharing the good and the bad together. It requires a special type of sales force that is empathetic and firm as well. I think that we struck a good balance and the partners recognise this. And I trust that they will not have short memories."