Born of Co-Founder and Principal Architect Yanling Tay's desire to create more personal and humanistic designs, TA.LE Architects' innovative solutions set it apart in a crowded field.
Architect Yanling Tay started her own firm with one thing in mind. "We wanted to do something we could truly call our own designs," she says. "So all the designs we create come from a much more humanistic design approach."
Together with Co-Founder Lionel Leow, Yanling established TA.LE Architects in 2014 as the next step in the progression of her architectural career. "We were originally at DP Architects for about 10 years," she tells The CEO Magazine. At some point, a desire to go beyond the boundaries of the company consumed the pair. "We wanted to handle many things at different levels, so now we not only do architecture, we do interior design. For some of our houses, we even customise lighting fixtures."
The move was a spreading of wings that allowed Yanling and Lionel to fully indulge their creative impulses. "We like to customise and do bespoke designs," she says. "We also like to do things on a very small and more intimate scale, because those are the things that really bring smiles to people's faces. It's easy to overlook the little details, but when they're noticed, it brings a certain delight."
The demands on the industry have changed since Yanling got her start. "Nowadays, client demands can be very complex," she says. "In terms of design, we no longer think we can do things in isolation; it's much more collaborative. So what we do at TA.LE helps us have more control over the solutions we provide to our clients."
As a company, we're very young, so we really don't mind trying new things. We approach each project with an open mind, and I think that's what's really kept us going.
With a 50–50 mix of commercial and private projects, TA.LE (named for the first two letters of its founders' surnames) has gained a diverse portfolio. "We like to create meaningful spaces for meaningful stories," Yanling says. "When we're doing private residences, the discussion with the client is a very intimate process – you're creating an intimate space, after all."
Commercial sites are on the other end of the scale – designed with the public squarely in mind. "It's something bigger, and needs to be more robust because it caters to more people," she says. "So very different, and right now we're handling projects from all across this scale."
There's no playing favourites, however; Yanling believes both ends of the spectrum have their own virtues. "We like bigger projects because we can have a bigger social impact, but private residences are very fit for purpose, very personalised. Ultimately, there's great satisfaction in the sense that we can really stretch our minds in either direction."
---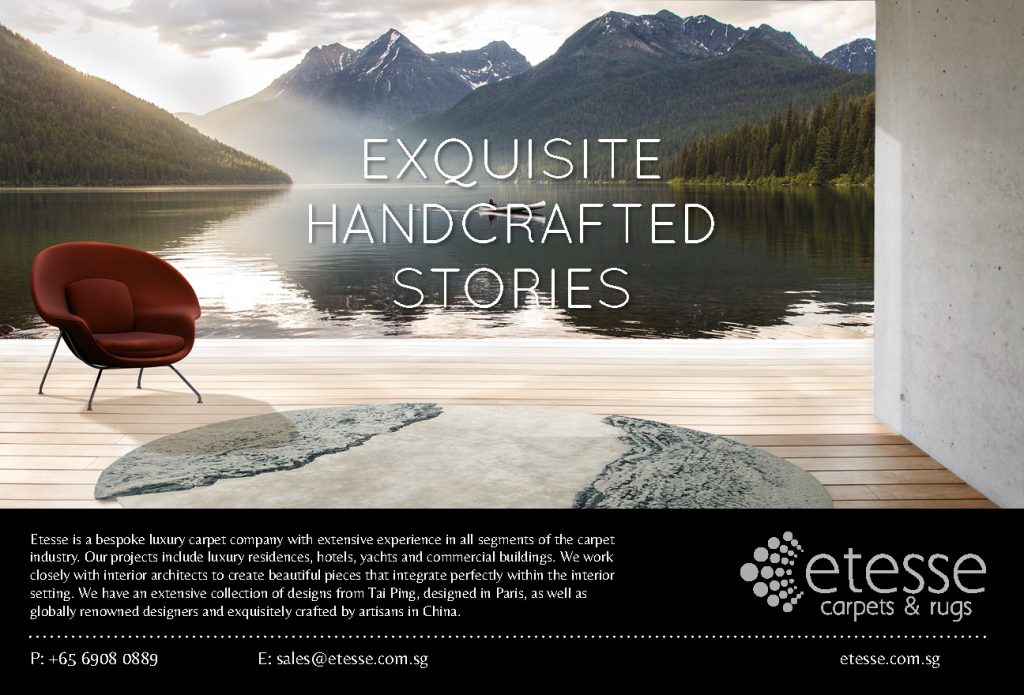 ---
Advertisement
When Yanling speaks of her profession, it's with a lightness and excitement not often found in such an industry veteran. "As a company, we're very young, so we really don't mind trying new things. We approach each project with an open mind, and I think that's what's really kept us going," she says.
"When a client comes to us with a brief, it's an opportunity to showcase our capabilities and to earn the client's trust. In this way, we're really counting our blessings."
While the rigours of the COVID-19 pandemic have changed the nature of the profession somewhat, Yanling says it was simply a case of adjusting. "When we first started the company, we were very much focused on private projects, but with evolution comes greater scale," she says. "When the pandemic first hit, the residential wave returned much stronger because people were stuck at home. The public began to realise how important the quality of living space can be, so we started to get a lot of enquiries on residential projects."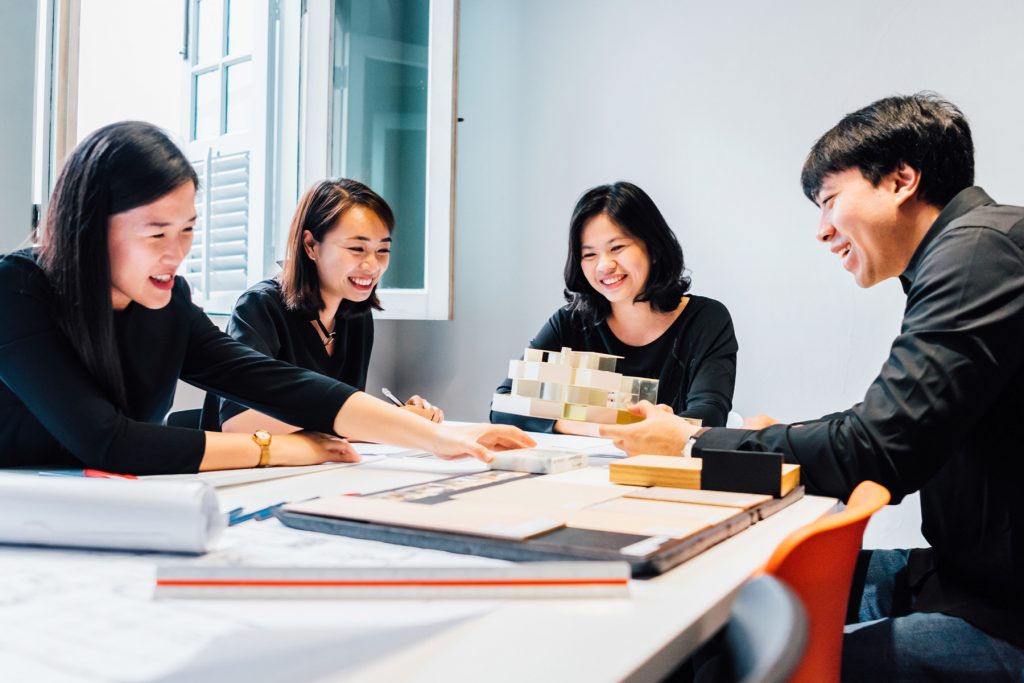 Now that people have become accustomed to living with COVID, commercial projects are enjoying a resurgence. "People are social animals; they want to work. So we've noticed a wave of commercial developments taking off. At the same time, residential is moving a bit slower because of the labour crunch."
It's times like these when having a portfolio as diverse as TA.LE's is an essential means of survival. "It's certainly helped," Yanling says. "Our resilience as a company is in our diversification of our portfolio. Adaptability is really important, as is agility. The pandemic has shown us that nothing is absolute. The landscape in which we live can change so quickly, so to remain agile allows us to react to any uncertainty."
Sure enough, TA.LE is already breaking new ground as it marches into the future. One major project recently completed was a refreshment of the Palais Renaissance mall in Singapore. "When the client approached us to refresh the building, we thought long and hard about how we could improve the retail experience and make it a place customers really want to come back to," Yanling says.
---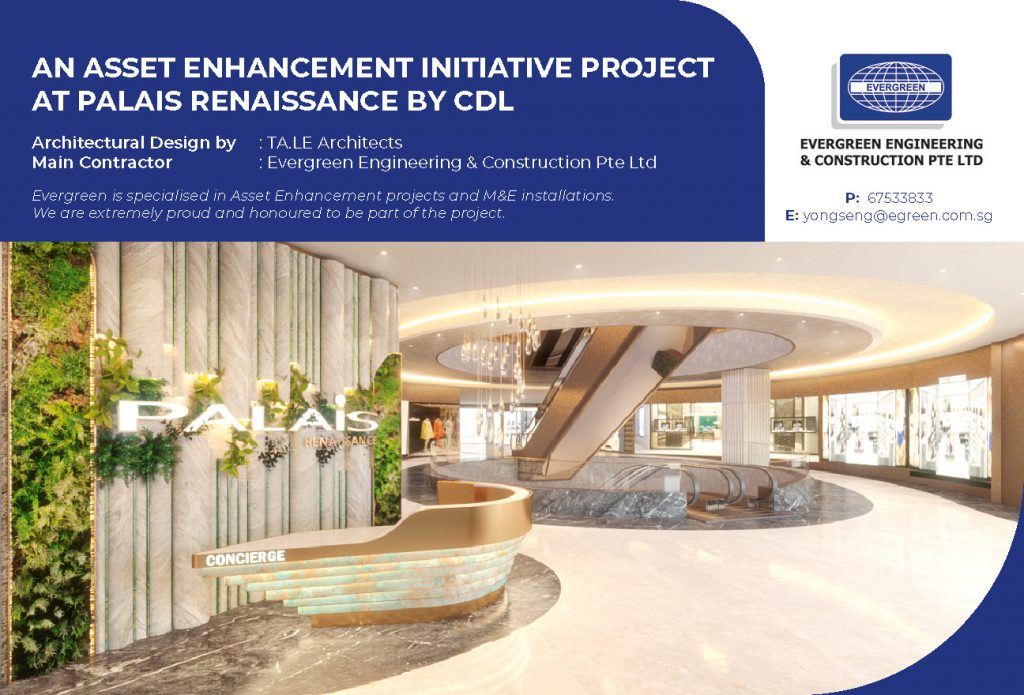 ---
Advertisement
"It also got us thinking about the concept of experience in the space," she adds. "In the case of Palais Renaissance, we were working with the concept of transporting yourself to a different country within a mall. We learnt alot and thereafter it is important to build upon the success of  Palais Renaissance by extending these ideas to some of our other projects."
And it's that ability to understand a project on the deepest level and try whatever it takes to realise it that sets TA.LE apart from its competition. "We and our collaborative partners like to come up with creative solutions," Yanling says. Longstanding relationships with suppliers such as Etesse, which specialises in carpets, and Evergreen Engineering & Construction, which handles construction, mechanical and electrical, and fire protection works.
The world isn't a static place. The only constant is change. The pandemic has shown us that we have to keep growing, keep improving and also to be very adaptive.
"We don't believe that a certain approach should be done simply because it's worked before. I think our clients appreciate the refreshing perspective we deliver, and we've had people knocking on our door because of the more interesting solutions we can provide.
"For instance, in our re-design of the office lobby at the newly refurbished King's Centre, we merged the concept of manicured French gardens with an office environment to concoct a more imaginative and vitalising approach to office design."
Yanling's leadership has helped steer the TA.LE ship through unprecedented waters, but in her opinion, it's a very simple formula. "A leader has to be resourceful, has to have empathy. When we're taking on a client's brief, I need both in order to understand what they want and attend to their issues, and also to understand the difficulties faced by either our staff or construction partners."
Leadership also requires humility, Yanling adds. "I think we're all the best versions of ourselves right now, but we have to constantly believe we can be even better," she says. "The world isn't a static place. The only constant is change. The pandemic has shown us that we have to keep growing, keep improving and also to be very adaptive."
"A rug pattern can be dissected with colours and material changes to form a totally new pattern that is unique for the project. Yanling and her team always have a clear vision and determination to achieve the desired look." – Eleanor Foong, Director, Etesse
---
Related Articles