The industry of paper making is as old as the hills; and as an art form, it's even older. Counting the sector's rings reveals more than just age, however. Take Orient Paper & Industries, an Indian paper manufacturer with over 80 years of experience.
It's a tremendous track record by any standard, but thanks to its core values – integrity, excellence, respect, responsibility and accountability – as well as the guiding principles of its owner, C K Birla Group, Orient has achieved an enviable position in the industry, one that has stood the test of time.
"These are timeless values," Orient CEO Ashwin Laddha says, who only joined the company in January of 2022. Faced with the prospect of becoming a part of a business so entrenched in its ways and its industry, Ashwin had to not only look at the immediate possibilities for business turnaround but also for opportunities to unlock and scale the business responsibly.
He also had to balance out the need to retain its strong culture with the task of building an organisation that is future ready.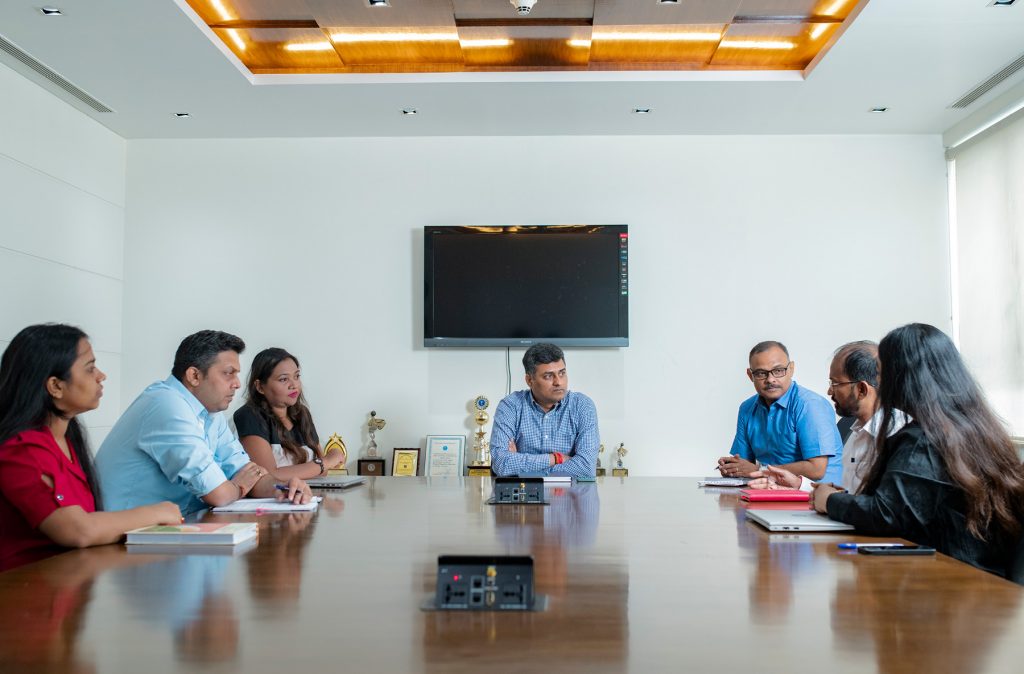 "For eight decades, Orient has been in the business of empowering lives."
"I was able to seamlessly sink in with the culture as I share the values of the organisation. What I am trying to add is the sense of urgency and passion," he says. "We are very passionate about what we do, and as a business we can see an outstanding opportunity before us."
Digitisation and ecommerce have combined to do the unthinkable – change the landscape of the paper industry. "There's a reset happening across all the paper verticals," Ashwin says. "So right now we're re-examining what businesses we're into, what our overall purpose is and how we get there. We're 86 years old; how are we going to cross that centenary year, and in what shape and form?"
Even 14 years out, Ashwin says Orient is developing a roadmap towards the historic milestone. "In today's world, having a plan for anything more than three years ahead is unrealistic, so we're working on a broad roadmap," he says. "I used my first 100 days in the role to engage and hear from all our stakeholders, from our channel partners to our technology providers, our team and our vendor partners. Among the feedback, one of the common themes to emerge was a sense of pride in their often decades-long association with Orient, as well as a unified passion to see Orient scale new heights and retain its industry leadership position."
A Greater Purpose
Since its founding in 1857, the C K Birla Group has played a significant role in the area of technology, automobiles, home building, health care, education and paper. For Orient, Ashwin's appointment as CEO – and in April, as Managing Director – has brought a greater purpose and a larger goal.
"For eight decades, Orient has been in the business of empowering lives," Ashwin says. "We help impart quality education to children; that was our original product. Over the years, we've added a product offering that caters to health and hygiene with our Virgin Tissues range of toilet, kitchen, hand and facial tissues. That's still about improving quality of life."
With such a solid purpose as a foundation, Ashwin has taken the opportunity to push Orient further. "I thought we could do so much more than what we've done," he says. "We've got a tremendous amount of trust and goodwill created over the years, which is beyond financial numbers, and that's our biggest asset."
---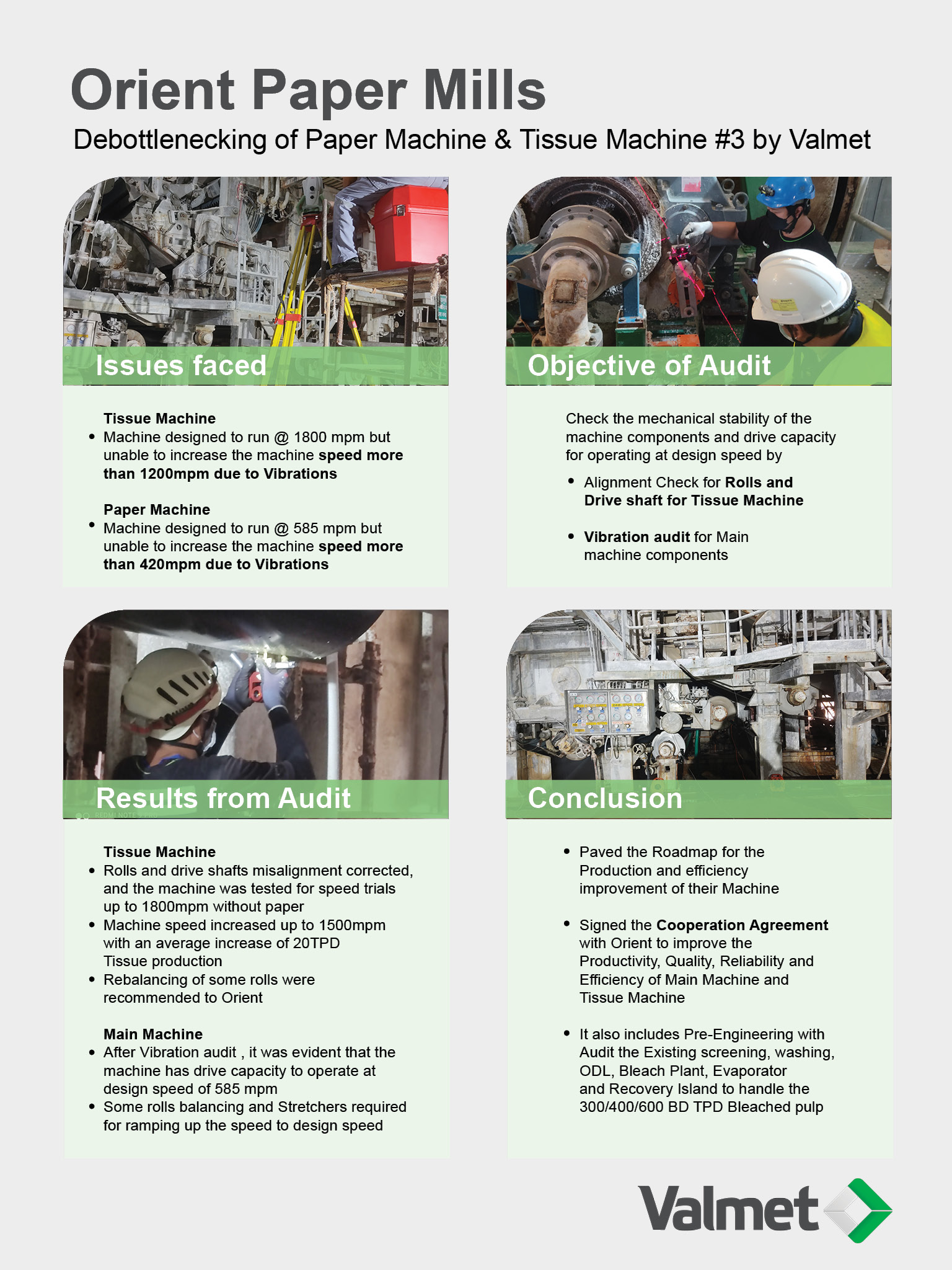 "It was a great opportunity for Valmet to work with Orient Paper Mills, supporting it in debottlenecking its desired production capacity and providing it with effective solutions. I'm sure with this collaboration we will continue to help it to improve its machinery." – Varun Jain, Director of India Region, Valmet Technologies
---
Advertisement
To Ashwin, that asset goes hand in hand with the corporate world's newfound fascination with environmental and social governance (ESG), something he says has been a part of Orient's DNA since the beginning. "When the Birla family established Orient's first plant, they also set up a school, a hospital and a temple as glorious as you'd find in any big city as part of the launch," he says. "That was ESG before the term was coined. For us, that's business as usual."
In Orient's newly-launched outreach program, the company is engaging with over 7,000 villages and over 100,000 farmers to support holistic development across both their economic and spiritual interests. "On this journey, we have partnered with several NGO's such as Heartfulness and ASA Foundation, as well as FPOs (Farmer Producer Organisations) and micro-finance organisations," he says.
It's this aspect of the role that warms Ashwin's heart like no other. "It gives me a kick," he says. "Once we get the rhythm right, we will be sure of having a sustainable, scalable and profitable business model in place for the years to come."
Embracing Uncertainty
Meanwhile, the traditional business side of Orient is bracing for further uncertainty. "Geopolitical challenges have created the challenge of unpredictability," he says. "All major commodities are having wild swings. I don't think businesses have ever had to manage such swings in such short times.
"To adapt to such volatility and uncertainties now and in the future, we are building an agile culture at Orient involving our key supply chain as well as promoting a deeper engagement with the demand chain. I believe these capabilities will prove to be our unique advantage in the competitive landscape."
And that's on top of the COVID-19 pandemic, which also took a toll on the business. "As you know, the education sector went virtual for two years, so that affected the 55 per cent of our volume devoted to education materials," he says. "Our agile approach, both internally and with our partners, is now focusing on creating fungibility in our product mix using the same machine capabilities."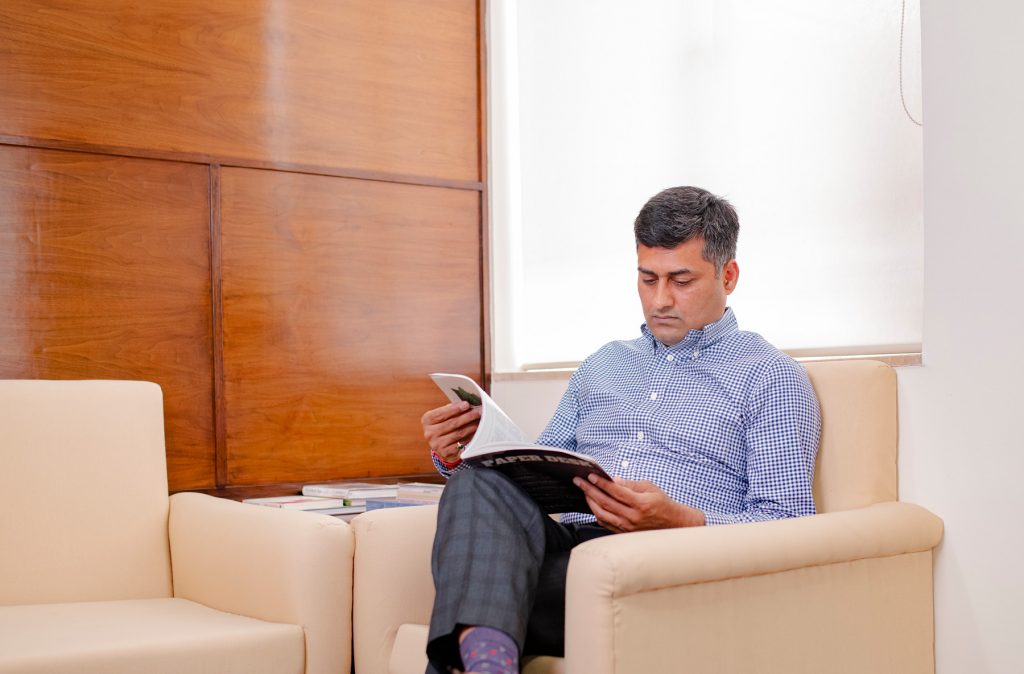 "We've had an incredible journey with our partners so far."
Orient has also been ramping up its value-added product range in both the writing paper production and tissue production departments, both of which will help to brace against further market difficulties, should they arise.
"I see the next 12-to-18 months as a period of transition," Ashwin says. "We're working on all facets of the business, from people to processes to technology, to develop a solid foundation for leveraging Industry 4.0. Our talent needs greater engagement to help them upskill and become future ready and we are remoulding our processes to increase our agility and the reliability of our desired outcomes."
---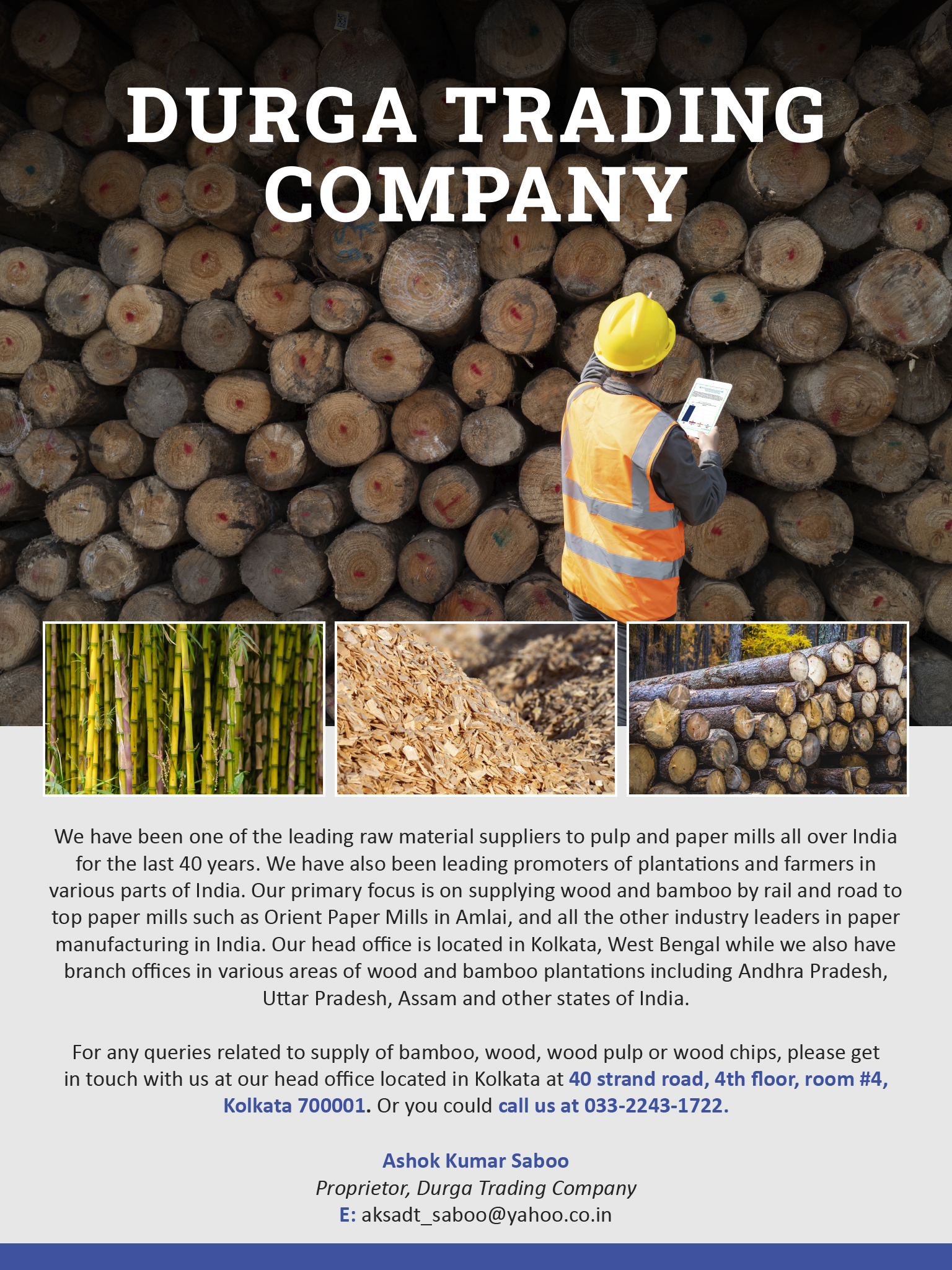 "We have been working as raw material suppliers to Orient Paper Mills for more than 40 years. It has been a pleasure to work with them and we hope to continue in the same way for the foreseeable future." – Ashok Kumar Saboo, Proprietor, Durga Trading Company
---
Advertisement
There's also the crucial matter of partnerships. "Many of our vendor partners have told me, 'We started our career with Orient, either as a supplier, working with Orient or learning with Orient'," he says. "I believe this emotional connect is our strategic asset."
"This is the legacy of this iconic, 86-year-old company; we've had an incredible journey with our partners so far. It's our responsibility to nurture these relationships with a renewed purpose so we can have a greater impact on the industry going forward."
Part of that renewal is Ashwin's commitment to improving the social fabric around him, something he believes is a major selling point to Orient's partners. "We don't want to say we're in the business of paper and tissue. We're in the business of empowering lives, and if we are able to give this perspective to our partners of how our association is helping enrich and empower the communities we operate in, then this shared purpose will act as a glue that keeps us together."
A Disciplined Approach
Discipline is something Ashwin values in his day-to-day life. "I'm a man of routine," he says. "Yoga and meditation first thing, a disciplined day where meetings are planned in advance and evenings are family time. If anything, the chaos at the start of the job meant I became even more disciplined in terms of time commitment."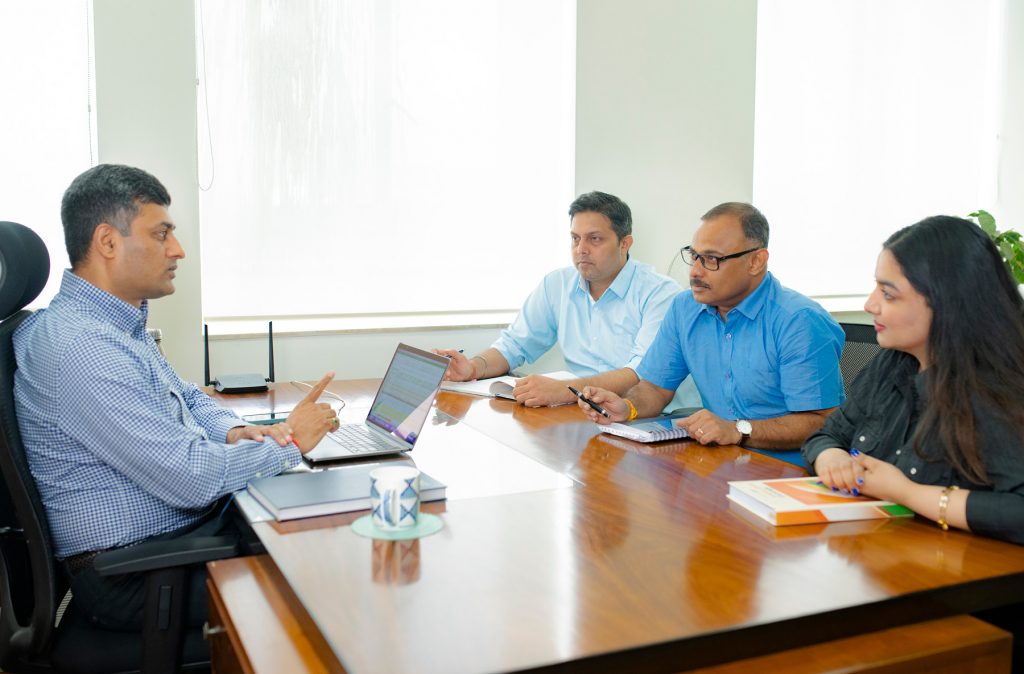 "There's always room to look at things differently."
Developing that kind of routine is quite an achievement for someone who has worked around the world setting up businesses and manufacturing operations with culturally diverse teams by his side. "I started my career in commercial finance and worked across various business functions in multiple industries," he says. This included managing global P&L responsibilities which helped him develop his core competence: "to go to zero base seamlessly in any situation".
"I've done business in more than 80 countries for years, and what I've learned has been incredible. I'm very comfortable venturing into the unknown, which I did when I entered the paper industry."
Ashwin says becoming comfortable in his new role was never in question. "Coming from a totally different industry meant I could challenge the status quo of paper," he says. "There's always room to look at things differently."
With ESG at the heart of its business strategy and ongoing transformation, customers may be looking at Orient in a very different way in years to come. "Everything we're doing is happening at a fast pace, but we have a disciplined approach to operations and a very system-oriented approach to executing our ideas and plans," Ashwin says.
"Very early in my career, one of my mentors shared two pieces of wisdom with me which have become my guiding principle," he continues. "They were, 'If you don't know where you want to go, any road will do', and, 'If you don't know where you are, a map won't help you'. We have first confronted the reality of where we are and defined a roadmap of where we want to be when we celebrate our centenary."
"Our team is focused, committed and passionate for the journey ahead."