They say there's nothing like living the experience. Dr Arturo S De La Peña's battle against COVID-19 began when, as President and CEO of St Luke's Medical Center in Manila, he sought to contain the virus as it tore through the Philippines. So close quarters was the combat that he eventually contracted a bout of coronavirus himself.
What's worse, he had just had surgery before the virus struck. But Arturo was able to use his grim experience to better understand what actions the hospital had to take during the devastating pandemic.
We're still trying to handle the ravages brought on by the pandemic.
"Three weeks after I had a coronary bypass, I got COVID and stayed in the hospital for another 34 days," he tells The CEO Magazine. "We found out later that all the things that had been tried on me were not working at all. That's the importance of standardising treatment. From then, we were able to devise a method of practice so that we could lessen the exposure time of our healthcare workers to those patients with the COVID-19 infection so that they are given enough time to recover and rest too.
"We're still trying to handle the ravages brought on by the pandemic. With all the uncertainty around the coming variants, there are still uncertain times in the future. We must be prepared and resilient to handle these challenges. But I think it will come to an end eventually, as long as the vaccinations can be completed."
Arturo was appointed President and CEO of St Luke's Medical Center, one of the oldest private hospitals in the Philippines, in 2017. He began as Director of the Institute of Surgery for St Luke's Global City in 2010 but after two years, there was a reorganisation and he was appointed Vice President for Medical Affairs and Medical Director of the hospital in 2012, and Senior Vice President and Head for Medical Practice Group in 2014. He was offered his current role when the previous CEO retired. Arturo was also the former President of the Philippine College of Surgeons. On top of his management responsibilities, he has also been a practising surgical oncologist.

DIGITAL FUTURE
On taking up his role as CEO, Arturo realised immediately that major realignments were necessary to bring the hospital's record systems up to date, so he set about migrating all its records to a digital format – a huge and time-consuming project. St Luke's has two hospitals and their record systems were not integrated, so he laid the foundations for one health record system to help standardise care.
My experience has taught me that to grow the business for health care, you need reliable data to be able to make wise decisions.
"You must have standardisation of treatment because unless you standardise, you will not be able to evaluate whether what you are doing is effective," he says. "My experience has taught me that to grow the business for health care, you need reliable data to be able to make wise decisions. The first thing I did was set up the foundations for digitalisation, and we were able to start using electronic medical records. There were no existing electronic medical records in the healthcare industry in the Philippines, so we researched what we could afford and went with Allscripts. That was the biggest investment we undertook in the past three years."
The St Luke's Quezon City is old infrastructure with safety concerns, so Arturo plans to build a new hospital building behind the old hospital to correct all the infrastructure deficiencies that have occurred and been neglected for 30 years.
"We decided that if we are going to expand, we will adopt a hub-and-spoke model," he explains. "What we did was run feasibility studies and see if our presence is needed in other parts of Metro Manila initially, and then look into the market in the neighbouring regions.
"We will look into the market and see what services are necessary in those areas. We are not going to put up a full-scale hospital, but certainly necessary services that will deal with the conditions that are prevalent in those areas. Should they need any secondary or tertiary care, then we can bring them to our centres of excellence, which will act as the hub of our healthcare system.
"To rationalise and apply the hub-and-spoke model and conserve resources, the existing hospitals must be repurposed. We are not going to invest in all the hospitals and all their equipment. In the three major hospitals, we're going to establish centres of excellence so that we can develop most of our resources in one area in particular fields. Patients who require other services can be transported to either Quezon City or Global City. We will be able to conserve resources, yet fulfil our expansion plans; they will be our considerations in our designs of the hospitals – patient empowerment, and technology to make the system more efficient."
---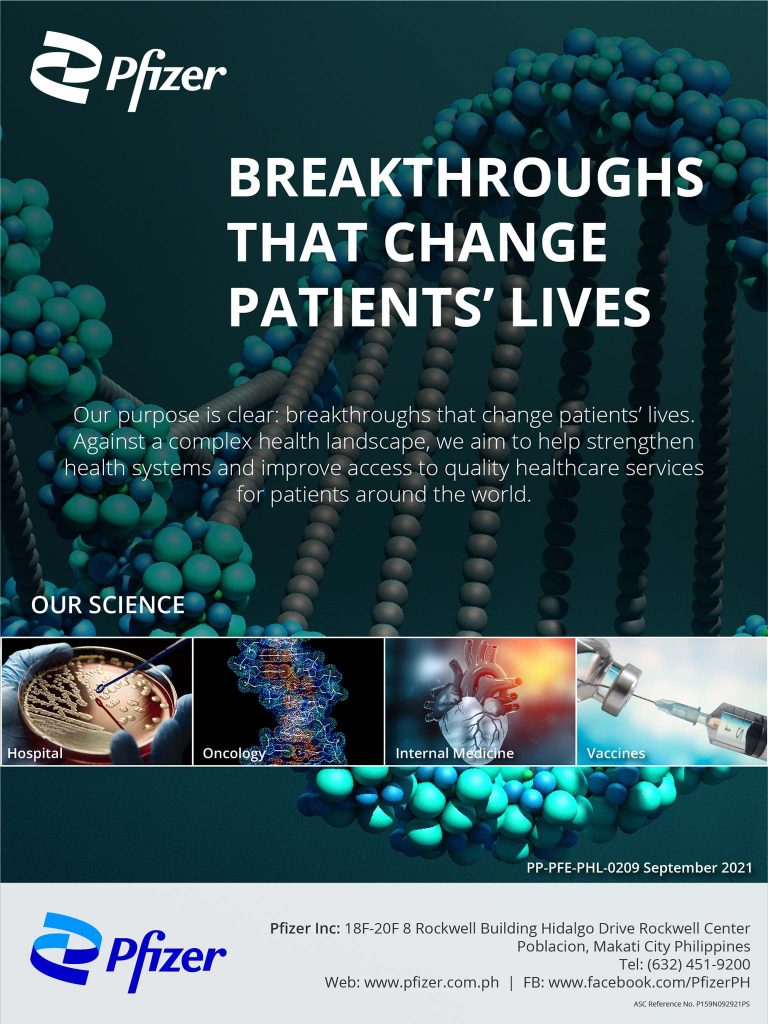 ---
Advertisement
PEOPLE IN POWER
Arturo also discovered that about three-quarters of the hospital's managers were paid below the median salaries of the industry. He has put in place a three-year plan to adjust managerial salaries so that all managers will be in the top percentiles compared to industry standards.
"We also initiated succession planning, because the success of the company depends on it. That is identifying talents and knowing the gaps in our talent so that we can recruit those who have been identified in the system and from outside. We are designing an eight-part training program for all of them, depending on their designated areas."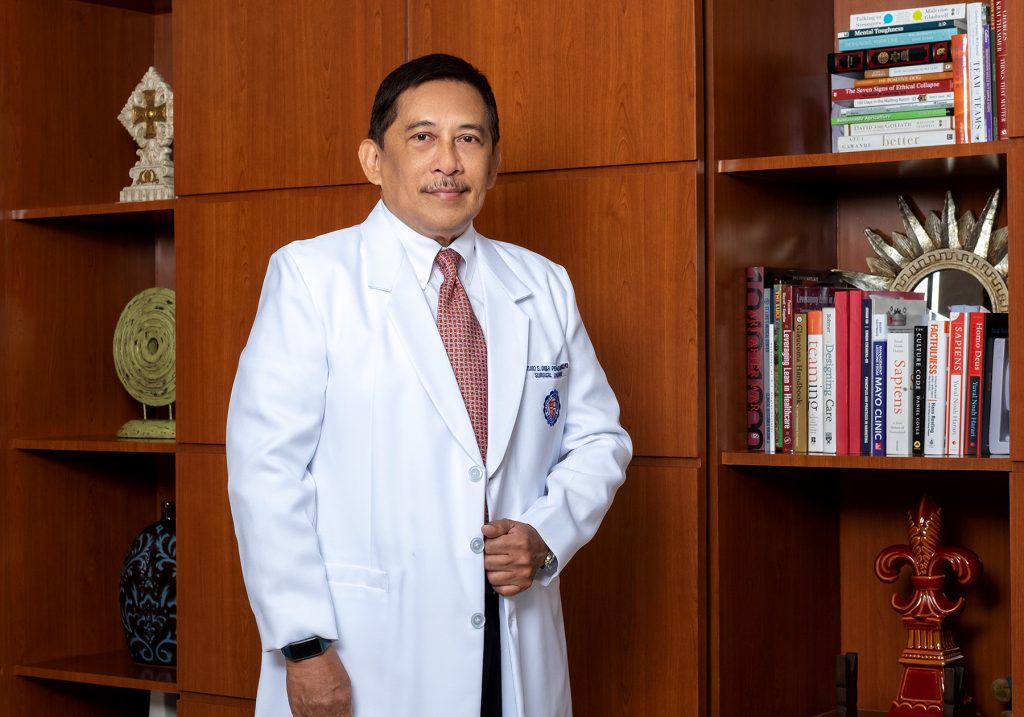 Arturo's highest priority is, of course, the best possible care for patients. St Luke's is highly regarded for what it calls its patient experience group, which tracks the wellbeing of all patients, but also evaluates the effectiveness of treatments and processes.
"What separates us is our patient experience group," Arturo points out. "We were the first hospital back in the 1980s to instigate a patient experience group. Being Asian, you don't treat only the patient – you also treat the patient's relatives, and from that we were able to improve our patient service. That also leads to better process efficiency in navigating our patients from the time they enter the hospital up to the time they leave. Their main purpose now, in addition to patient experience, is to guide the patient's navigation, so they are now known as patient navigators."
PILLARS OF SERVICE
St Luke's is noted for incorporating research into clinical care. To enhance that reputation, Arturo has devised a team, called clinical advancement, to continuously evaluate existing treatment and see if they are successful.
"In other words, independently evaluating outcomes through the four pillars of our services – good clinical outcomes, great patient experiences, safe ones and, of course, the process efficiencies that we are paying particular attention to. The reason is that if patients enjoy their stay in hospital, you build loyalty, and that contributes to our brand," he says.
"I think in everything you do it should be better, it should be faster, it should be safer. It should be cheaper. But my main aim is to look to move towards a value-based healthcare delivery system. A value-based healthcare delivery system considers rare medical conditions and the entire cycle of care. We are going to have a template on how to measure the efficiency in every aspect of healthcare delivery for underlying conditions, including from the time they arrive in the hospital, during their treatment, after their treatment and during their follow-up."
A BETTER HEALTH SERVICE
This contrasts with what Arturo considers a great weakness in the Philippines health system. It does not focus on a holistic health outcome for patients. Instead, health facilities home in on certain aspects of a typical treatment, but don't consider the full panoply of care for each individual, and miss the totality of a complete healthcare service. He aims to change that using his relentless energy to drive a fundamental change in the medical philosophy of St Luke's.
"That's the main flaw in the healthcare delivery system in our country. It is focused on one aspect alone – they focus only on the cost or on the outcome. You may get high ratings on the outcome, but in all other aspects you're failing," he reflects. "That is the reason for opening up, and redirecting our healthcare system towards a value-based health care. It is the value that you get for every peso that you spend in the hospital.
I think in everything you do it should be better, it should be faster, it should be safer.
"In health care, you don't have to focus only on clinical outcomes, but process efficiency in every aspect." There are always better ways of doing things, but people should never be complacent, Arturo explains. "You should never rest at all. You must continuously evaluate the thing that you are doing and seeing whether you can do it in a better way.
"So it should not only be about the outcome, but also the process and efficiency. Cost effectiveness is very important because in the end, health care will be measured in terms of the best, of the highest quality of care at the least cost. You can only do that by continuously reviewing all of your processes."
"We congratulate St Luke's Medical Center (SLMC) on 118 successful years in advancing science and medical practice in the Philippines. Pfizer and SLMC have a shared goal to help patients and communities with the best treatments." – SoMyung Lim, Country Manager, Pfizer Philippines
"What really matters at Fresenius Kabi is the quality of life of every patient. This is expressed in our efforts to support better therapies. Partnering with St Luke's Medical Center, Fresenius Kabi is able to live up to its values of 'CARING FOR LIFE'." – Danilo Segismundo, Country Manager, Fresenius Kabi Philippines
"MSD oncology recognises St Luke's Medical Center (SLMC) as a valued partner in providing innovative treatment and cutting-edge diagnostics. We have a series of collaborations to empower cancer patients, including disease awareness efforts through our cancer advocacy Hope from Within." – Allan Ancheta, Business Unit Director for Oncology, MSD Philippines