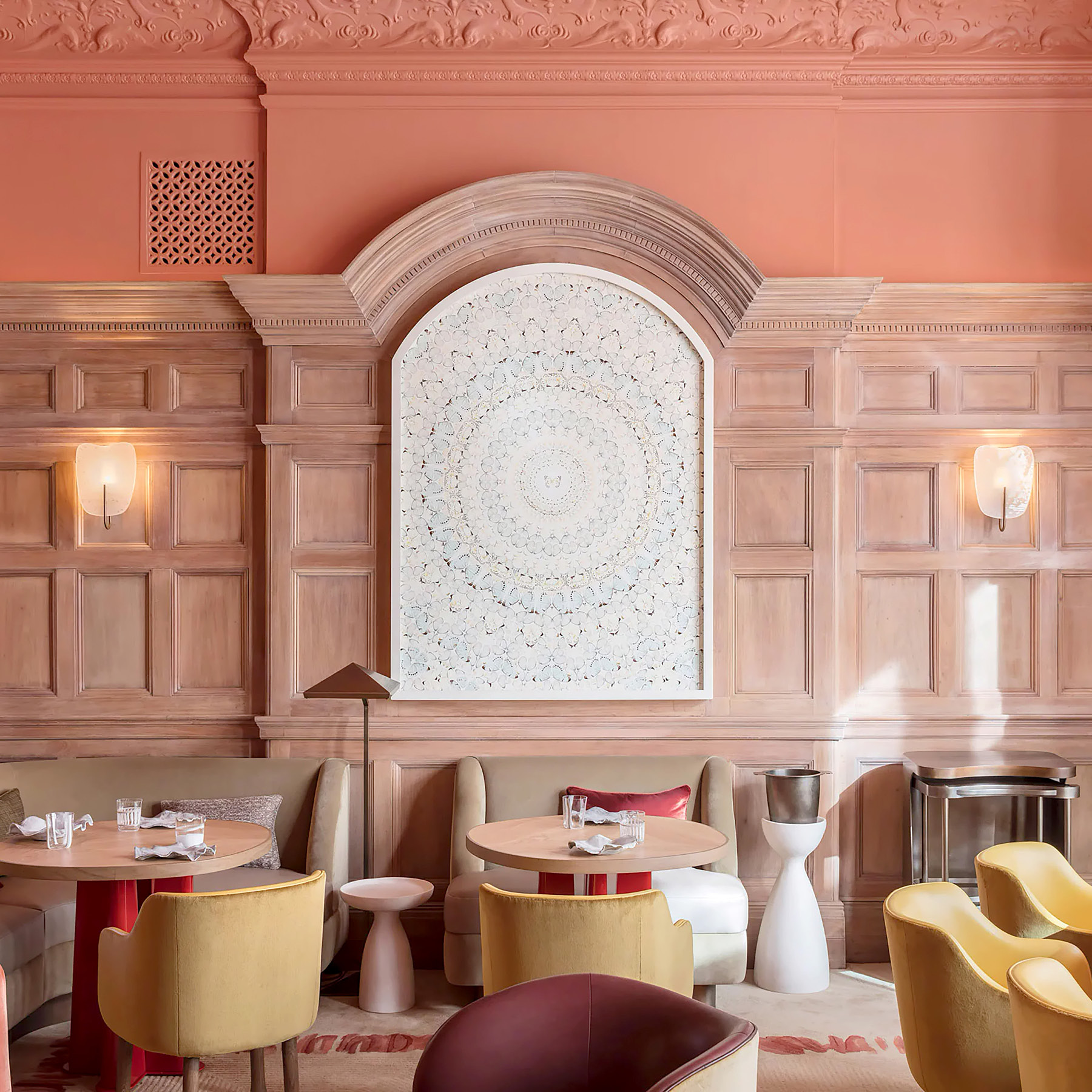 HÉLÈNE DARROZE AT THE CONNAUGHT
Situated on the ground floor of The Connaught Hotel in Mayfair, this restaurant oozes elegance. Paris-based interior architect Pierre Yovanovitch has taken cues from the menu and table presentation to place craftsmanship at the forefront of his vision. The warm, rich tones of the furniture and walls beautifully contrast two unique paintings by Damien Hirst, commissioned by The Connaught, plus the symmetrical butterfly pictures are subtle yet commanding. This three-Michelin-star restaurant will never fail to impress.
---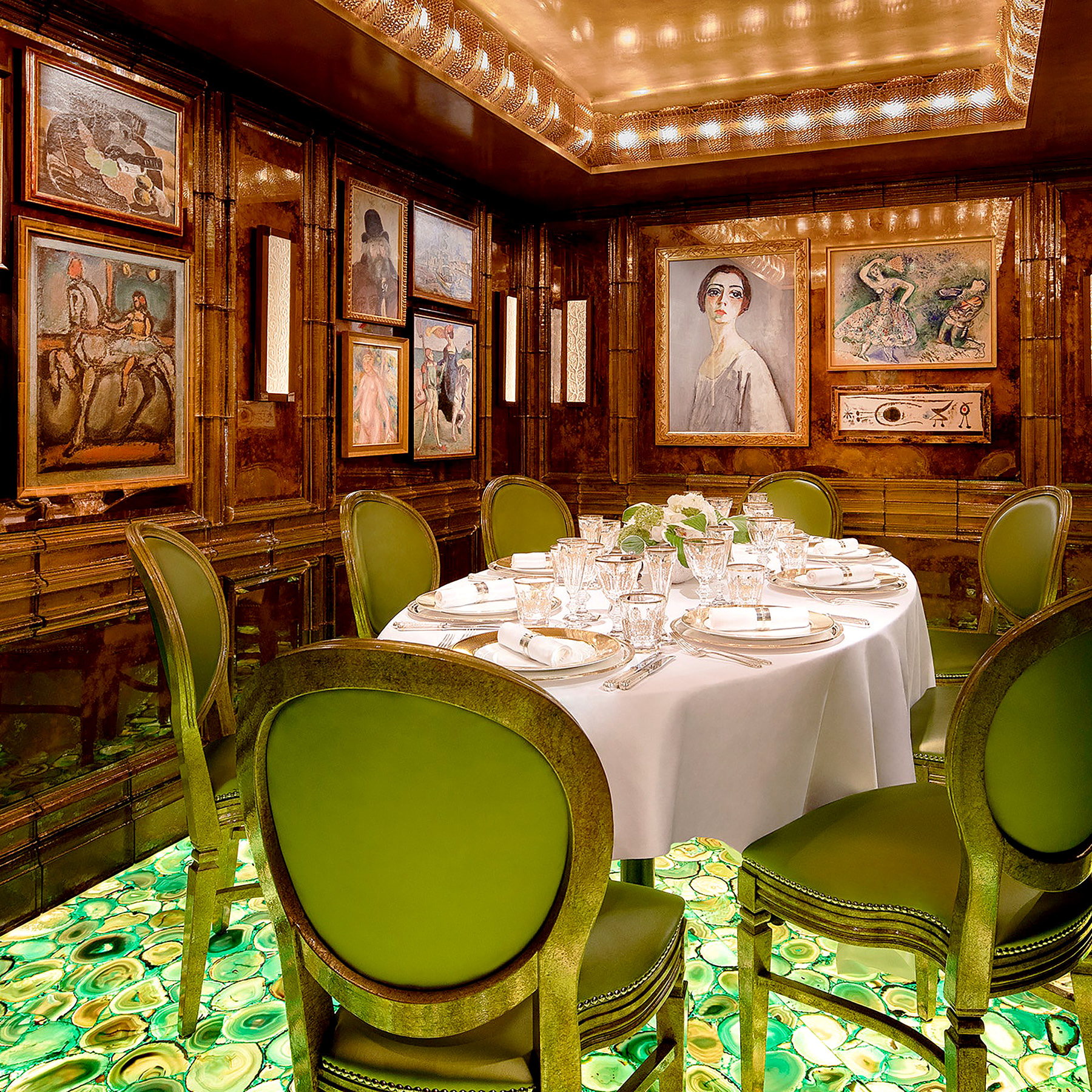 SCOTT'S
Looking for an exceptional and intimate setting to host a special occasion? Scott's new ground-floor private space features 18 pieces of priceless art and lavish interior design, making it the most expensive restaurant interior in the world. The room takes its name from one of the world's most unique and rare fish – the Platinum Arowana. Adorning the walls, you will find paintings by Pierre-Auguste Renoir, Joan Miró, Émile Bernard and Marc Chagall, while a Lalanne lamp lights the room.
---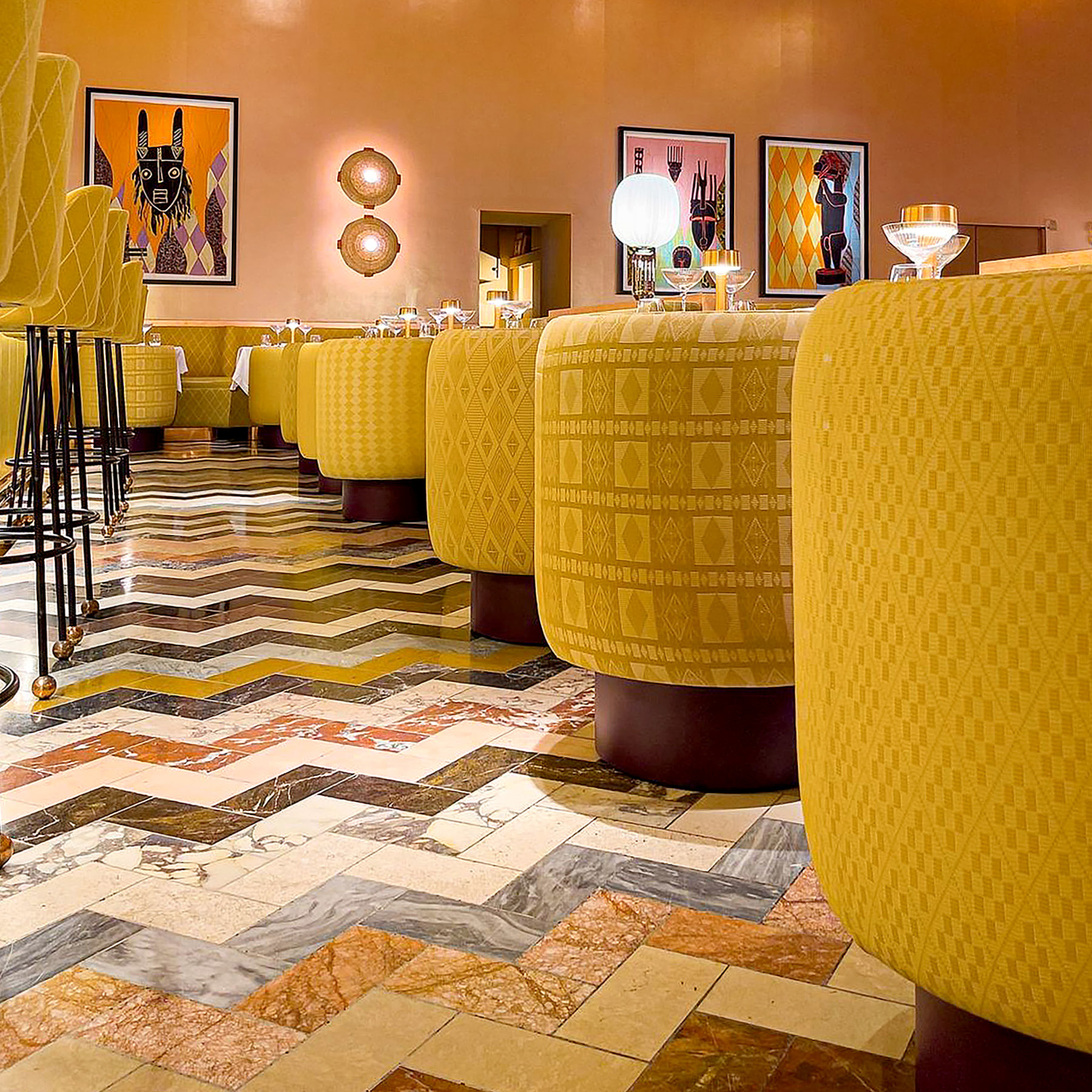 SKETCH
If you have an insatiable sweet tooth like me, afternoon tea at Sketch might be for you. Formerly home to Turner-nominated artist David Shrigley's cheeky sketches, the previously pink gallery has undergone a recent transformation and now houses an array of pictures and sculptures by another Turner-nominated artist, Yinka Shonibare. The British-Nigerian artist is renowned for exploring colonialism, race and class issues in his works. Positioned against architect India Mahdavi's gold and copper-hued interiors, Shonibare's African-inspired masks stand out against his typically vibrant applique patterns. A rudimentary flying machine constructed with fiery red and orange fabric is suspended from the center of the ceiling. Wings drawn out in mid-flight, it seems to swoop over the guests seated below it.
---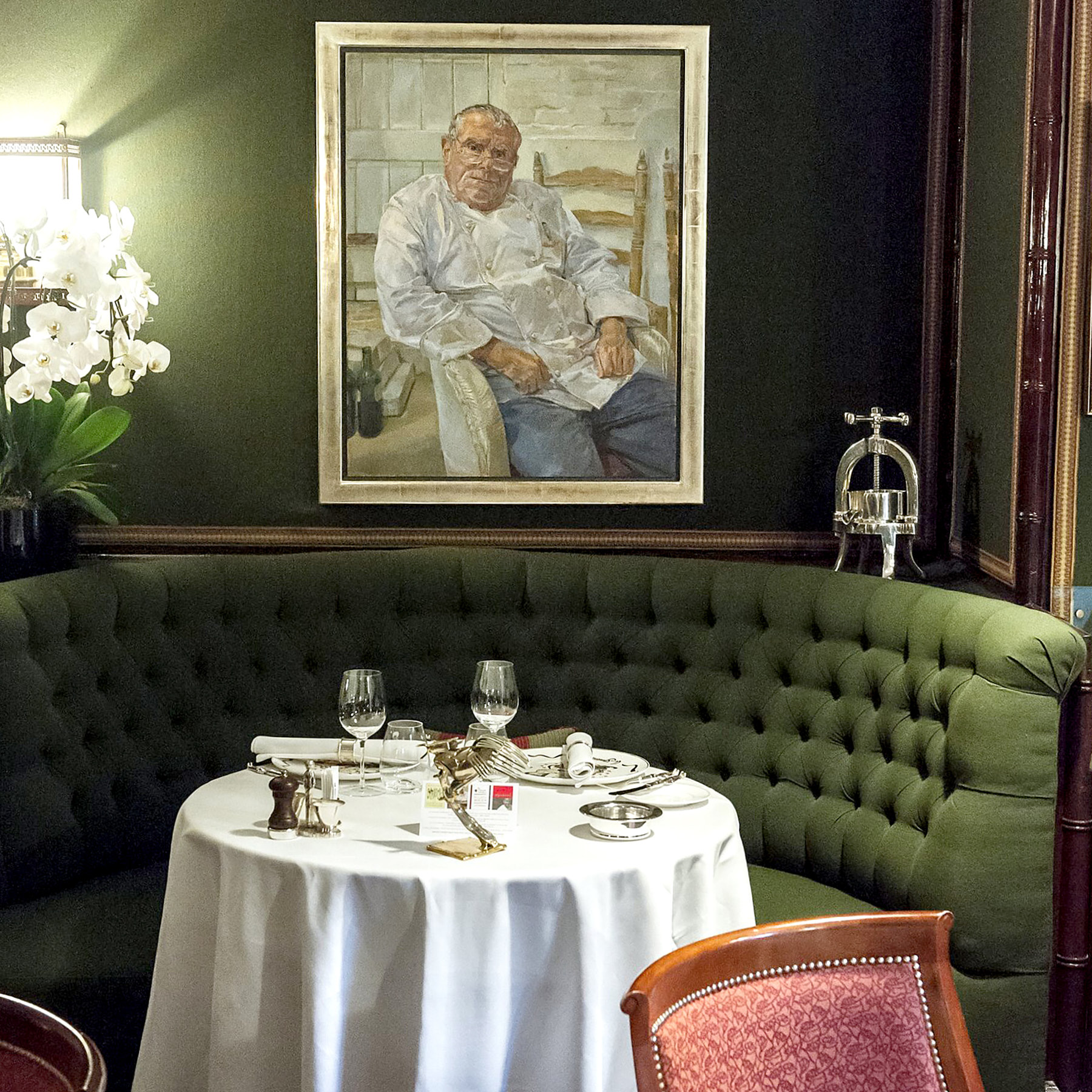 LE GAVROCHE
Known as 'the last bastion in London of classically rich French haute cuisine', Le Gavroche was the first restaurant in the United Kingdom to be awarded one, two and then three Michelin stars. The art on the walls is equally impressive, boasting names like Pablo Picasso,  Joan Miró and Salvador Dalí. Though the dining experience is a little old-school, there is something charming about the unwavering adherence to tradition.
---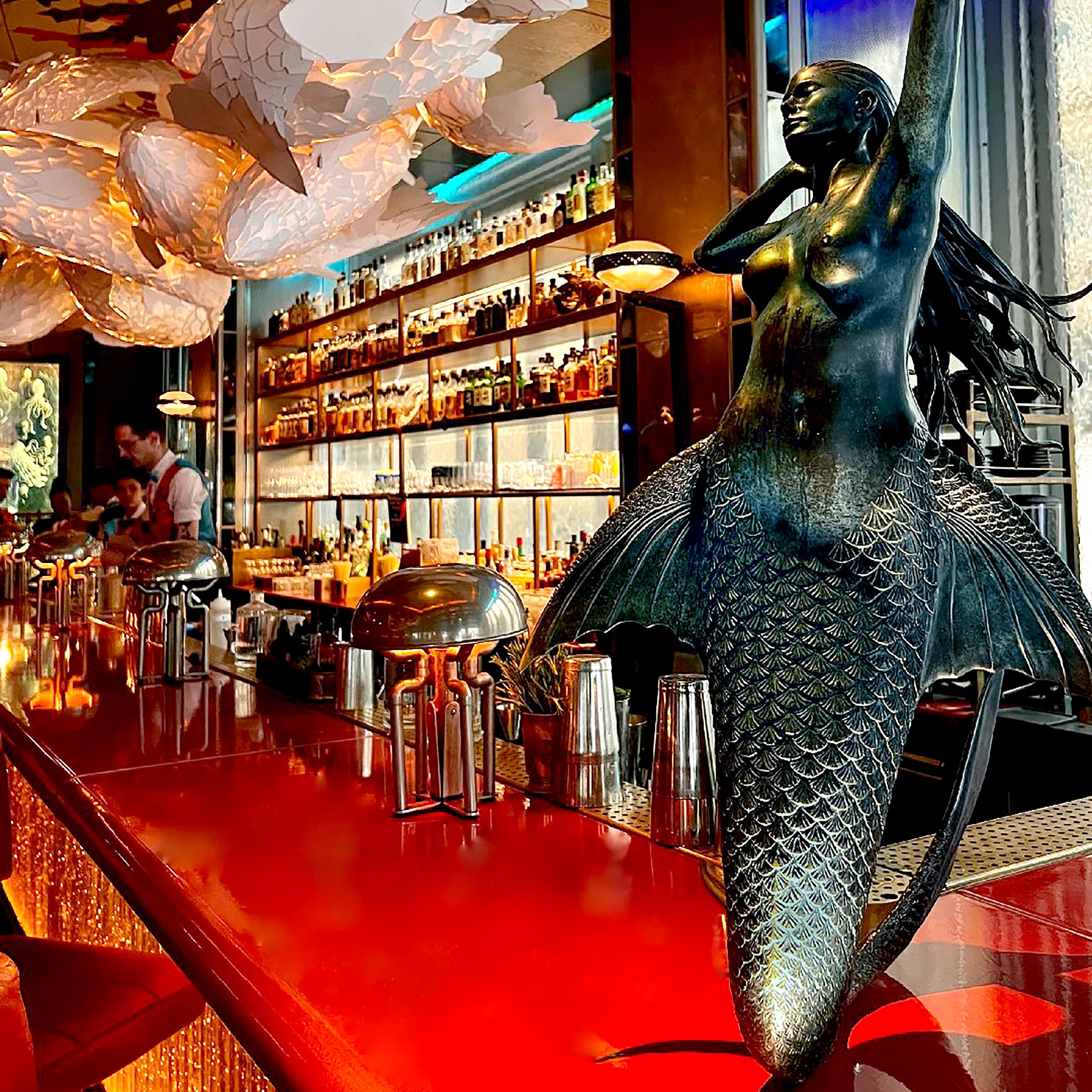 SEXY FISH
Located in Mayfair's Berkeley Square, Sexy Fish is an opulent Asian restaurant that boasts aquatic-themed artworks by Damien Hirst and architect Frank Gehry. Designed to emulate the style of a mid-century brasserie, it does so with a twist, as bronze mermaids by Hirst look up at an imposing four-meter mirrored crocodile by Gehry. According to reports, the restaurant cost an estimated US$17.3 million to create. Food-wise, the menu strongly emphasizes fish, shellfish, seafood and sushi, while the tempting cocktail list is available throughout the day (though it's worth noting the bar holds the world's most extensive Japanese whisky collection).
---
And If You're Looking Further Afield: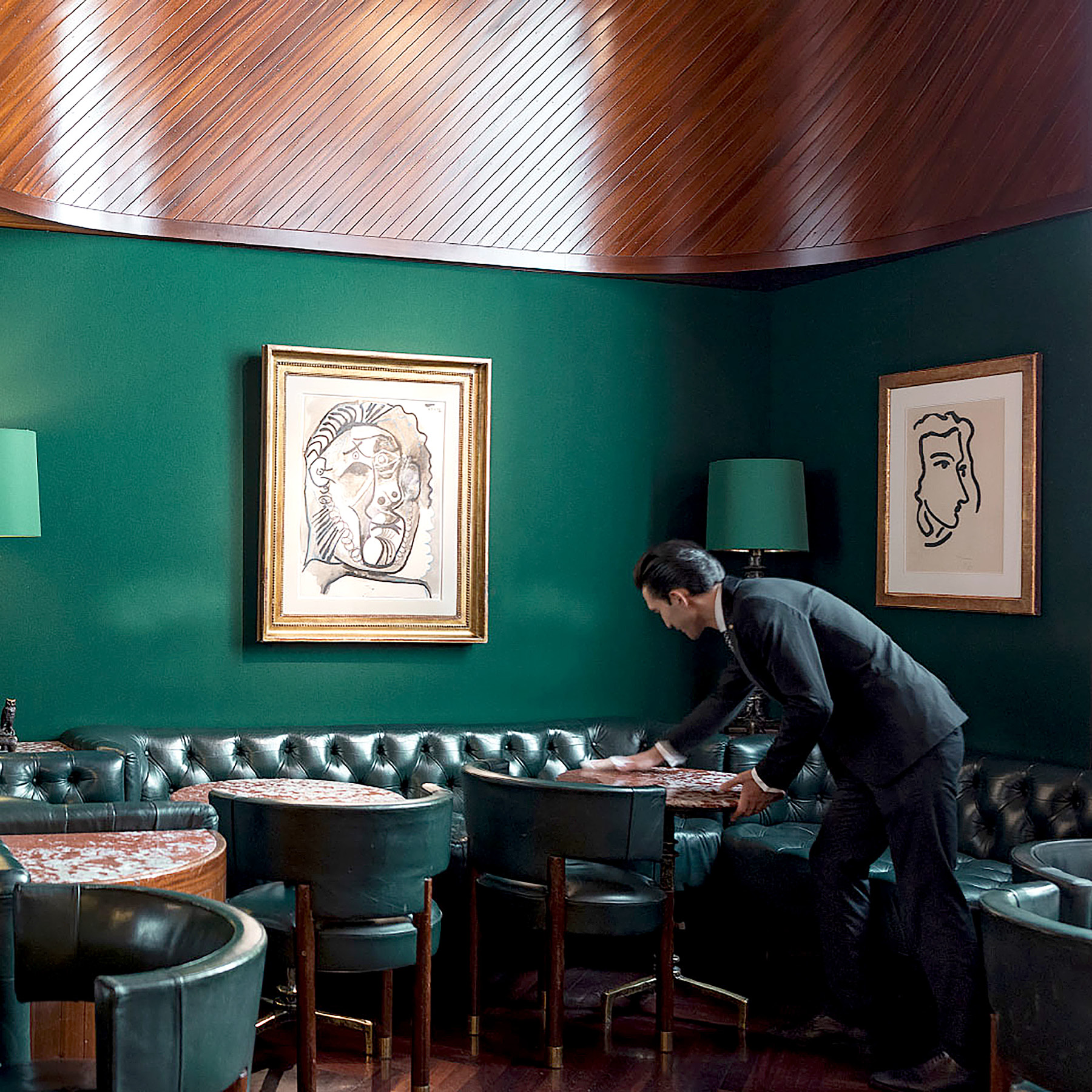 KRONENHALLE IN ZURICH, SWITZERLAND
Since 1924, the Kronenhalle has welcomed visitors to enjoy its fine local cuisine and unmatched atmosphere that pays homage to tradition. Nestled in the heart of Zurich, a short walk from the Opera House, Schauspielhaus Theatre and Kunsthaus Museum, it is the ideal location for a hearty lunch. However, what draws many people to the Kronenhalle is its extraordinary art collection. In the 1940s, the style-conscious Gustav Zumsteg began gifting works to the Kronenhalle from his personal collection. Today, you can enjoy your main with rosti while seated next to a museum-quality Marc Chagall, Joan Miró, Pierre Bonnard or Georges Braque. A wonderful experience!
---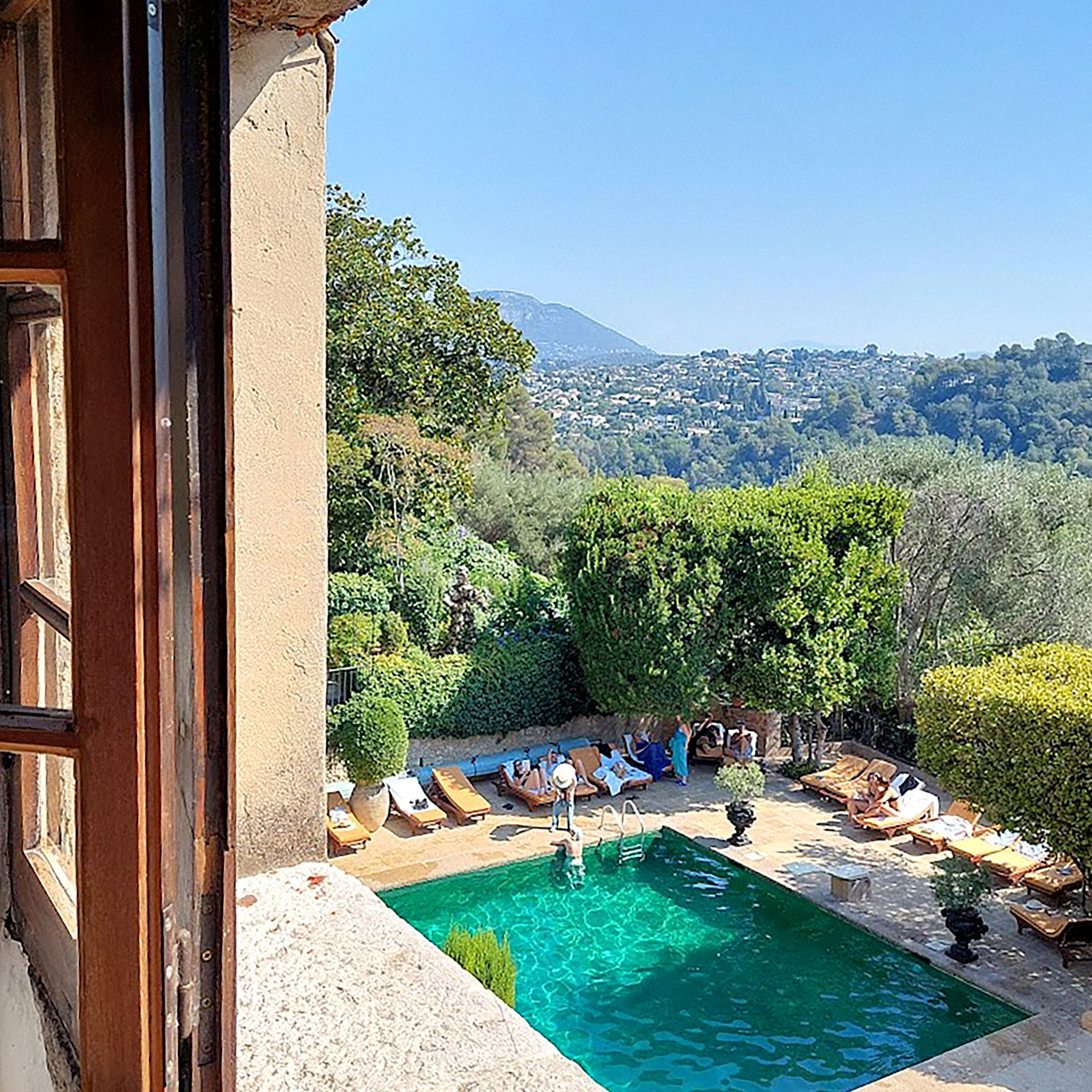 LA COLOMBE D'OR IN SAINT-PAUL-DE-VENCE, FRANCE
A restaurant from the South of France just had to make this list. After opening its doors in 1931, La Colombe d'Or became a refuge for artists who relocated to the area during both world wars. Henri Matisse, Pablo Picasso and Joan Miró are just some of the notable figures who became regulars here and whose art now adorns the walls. If you pop in for a meal, make sure to wander outside, too, to see the beautiful Fernand Léger mosaic and the huge Alexander Calder stabile guarding the pool.
This story was first published by Quintessentially and is republished with kind permission. For more information, please go to Quintessentially.com