When Al Rajhi Bank Malaysia approached Arsalaan Ahmed, also known as Oz, to take up the CEO position, he wasn't particularly looking for a new role. But Arsalaan quickly realised he would be able to make a major impact at the largest Islamic bank in the world, by assets, and improve its position in Malaysia to match its strong heritage.
"I've been a career Islamic banker and I felt that the Al Rajhi Bank should really be doing a lot better in Malaysia because it's a leading brand from an industry perspective," he says.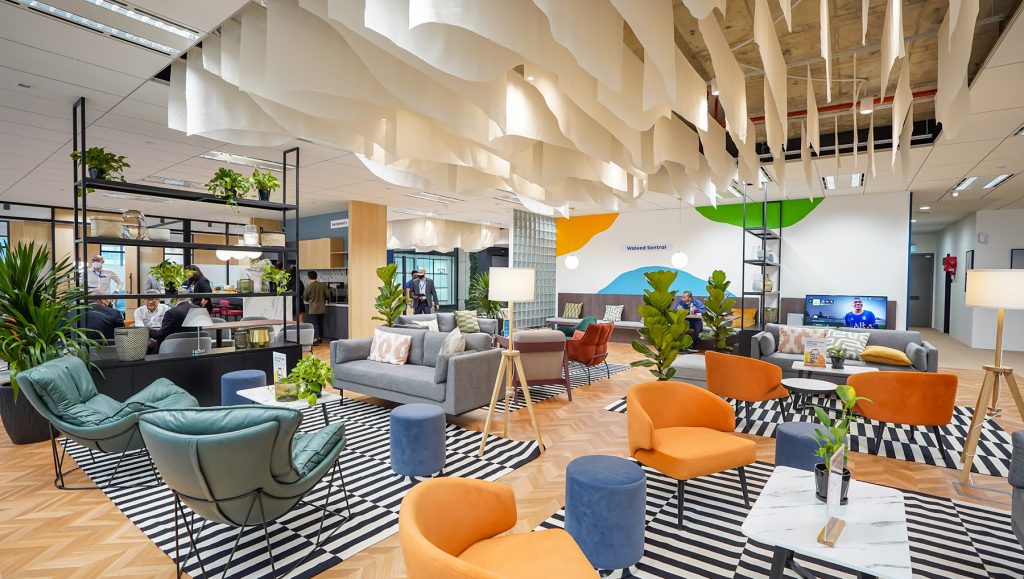 Another aspect of the role that drew in Arsalaan was an ambitious digital transformation project at the bank. In the past, he had found doing any type of transformation in the banking sector, especially when it is related to sustainability, to be quite slow-moving.
"It wasn't innovative enough, it was stuck in its way and that to me is not just a matter for Malaysia, I think that's a general problem," he explains. "Al Rajhi Bank Malaysia had said, 'Look, we want to do some real transformation,' and given that empowerment to do something bold was the reason I was excited to join the bank."
Growth plans
Since joining Al Rajhi Bank Malaysia in February last year, Arsalaan has set in motion an ambitious plan to better meet the needs of customers in the country. The first milestone, which will be realised this year, is to launch a digital bank, using its existing licence.
The initial set-up will focus on the retail and small and medium-size (SME) enterprises, and will have a completely independent technology architecture, brand, go-to market and brand promises. "We see that as a firm engine of growth," Arsalaan says.
Over the next three years, Al Rajhi Bank Malaysia plans to not only develop products itself, but also work with an ecosystem of other product providers.
"Partnerships in the ecosystem is very important and allows us to be able to understand what's working and what's not before we even commit to developing, say, a particular suite of products. But it also allows us to focus on what we are good at," Arsalaan says.
Complex challenges
On the journey to higher growth, like many other organisations, Al Rajhi Bank Malaysia has to overcome a range of internal and external challenges. A major internal obstacle is establishing a new mindset and approach towards banking and how to approach the use of technology to reach central aims.
Bringing in stakeholders onto the journey that it is on can be a difficult area to navigate, especially when it comes to articulating to regulatory bodies and to the board of directors. As the bank is undergoing a transformation and creating a digital bank, there is a need to run two different governance models, with it being essential for both of these sides to co-exist well.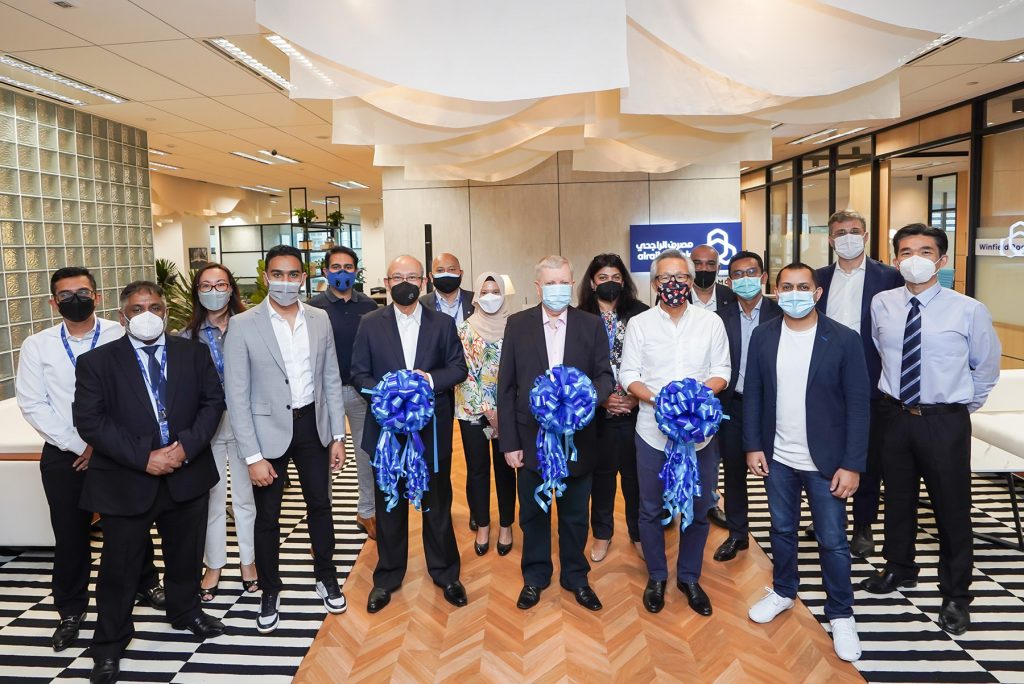 "There are some people who actually have to have one foot in both. That adaptability needs to be there, understanding that the two worlds exist together," he says.
Embracing a new way of doing things is a challenge at any age but by prioritising agile ways of working, Arsalaan hopes to move away from the older structured and rigid way of working.
Partnerships in the ecosystem is very important and allows us to be able to understand what is working and what is not.
"You've got executives who are at the senior management level. They might be in their late forties, early fifties, and they've spent their life going through the typical structured governance method of running a bank," he explains. "Now, this massive change comes and it's necessary to compete."
Unique approach
While Al Rajhi Bank Malaysia may be one of the largest banks in the world, the Malaysian banking market is an extremely competitive one. According to Arsalaan, there is no single factor that gives the bank a competitive advantage, but rather a number of areas where Al Rajhi Bank Malaysia seeks to differentiate itself.
"I would say from a group perspective, there is an incredible amount of ambition, and a quick ability to make decisions. We are talking about big decisions around spend and capital, and budgets and empowerment of talented individuals to get it done. It's as simple as that," he says.
In practice, Arsalaan tries to drive forward positive behaviours within the organisation that go against some preconceived notions of what banking is. For example, being adventurous is a main goal Arsalaan has for Al Rajhi Bank Malaysia, as is being supportive to staff who are trying new things.
"If someone is being adventurous in something, then we support them in the things that they're doing," he shares. "This means supporting them and the idea and getting it to a conclusion, which would effectively result in something that is linked to meeting the needs of the real economy, retail SME clients."
Supplier Focus
As a part of creation of its digital banking solution and wider transformations projects, Al Rajhi Bank Malaysia is currently working with about a dozen new partners to develop everything when it comes to its digital tech stack.
When Arsalaan is building relationships with suppliers, the first thing he does is to align on values, ensuring everyone is on the same page with what they aim to achieve.
Any one organisation is limited in its capability of what it can do and is framed in the way it thinks. How do you break those frames? By engaging with different perspectives.
"It starts with the point that banking needs to be different. It needs to be able to empower and motivate people to achieve their full potential. We believe that if people are empowered and motivated, they will also inspire others to do more," he adds.
Aligning on values such as this is key when working with suppliers, he says, and choosing suppliers is not just about being the lowest price. Thanks to the creation of these strong partnerships, Al Rajhi Bank Malaysia has benefited from co-creation alongside its partners.
"Any one organisation is limited in its capability of what it can do and is framed in the way it thinks. How do you break those frames?" Arsalaan questions. "By engaging with different perspectives. How do you break down even further? By actually delivering something. That is an area that is in plan where we want to do more."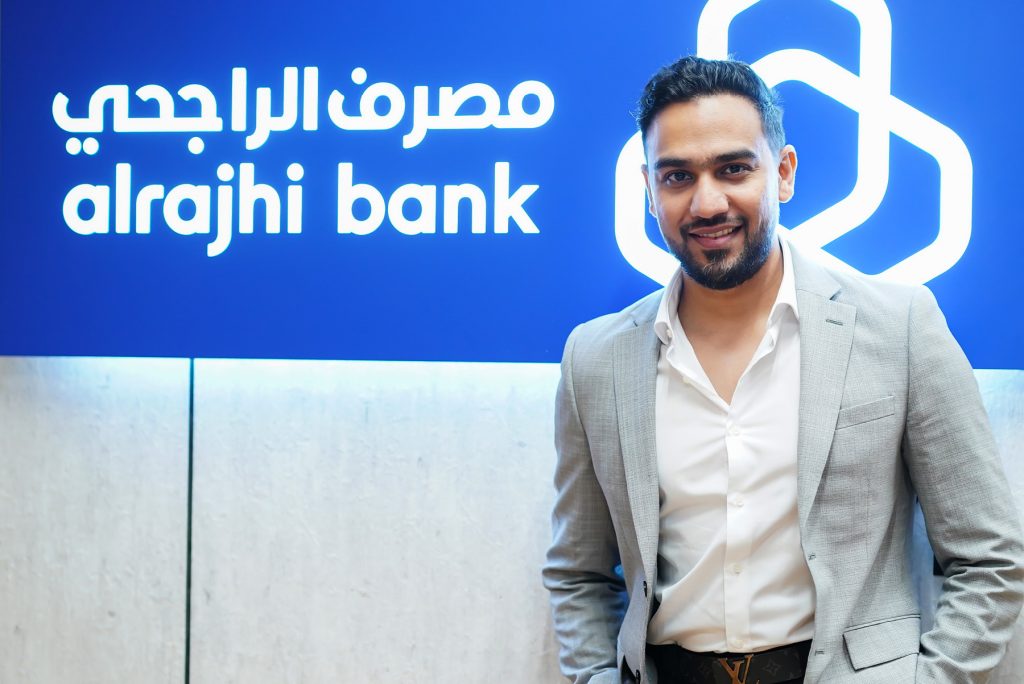 Major Ambitions
In an industry like banking, it can be difficult to create and stick to a five-year plan. But Arsalaan has his sights set on not just providing the best-in-class Shariah-compliant solutions, but just best in class, period.
The fact that Al Rajhi Bank Malaysia happens to be Shariah-compliant is a bonus, with Arsalaan seeing a lot of potential demand from elsewhere in the region.
"Certainly in Muslim majority countries, but the reality is that there are significant populations that contribute to nations and economies that are minority Muslim population as well. That's something I'd certainly like to explore," he says.