The global diamond industry is dominated by two giant companies that are so powerful they effectively control the prices at which all the precious stones are traded in almost every market.
London-based De Beers controls an incredible 34.5 percent of the US$140 billion global diamond market with Russian miner, Alrosa, not far behind on 28.4 percent.
From when it was formed in 1888 to the dawn of the 21st Century, De Beers alone controlled up to 85 percent of the market. The company helped the industry grow in countries like India, as well as supporting the economic growth of countries like Botswana and Namibia, according to Blue Star Diamonds Managing Director Arnav Mehta.
"It controlled the supply of natural diamonds for over a century, protecting them from the volatility that other commodities have," he tells The CEO Magazine.
"We realized that the modern consumer needs more customization, a unique looking diamond."
These days, increased competition and regulatory change has altered the landscape across a number of markets, but only to an extent. "Control upstream is very monopolistic," Mehta reflects. "The price they determine is the price we've all had to accept for decades."
The Mumbai-based Blue Star Diamonds has been in operation for 56 years, sourcing raw diamonds from these miners before polishing and cutting them into exquisite pieces that will adorn high-end jewelry on every continent.
Purely Jewels
But Blue Star doesn't usually make the jewelry itself, something that surprises a lot of observers. Surely a glittering jewel crafted into a necklace or ring would make a bigger profit than just the stone on its own?
"People often wonder why we don't do that ourselves," Mehta says with a smile. "The answer is that in most countries, including the United States, China and the whole of Europe, diamonds are exempt from import duty, whereas jewelry is not.
"If you have a $5,000 diamond that you're putting on a ring, the gold is probably only worth $300. So, why would you want to pay duty on the whole $5,300? You can just buy the diamond, get the mounting separately and have it set yourself."
Mehta joined the business straight after completing a business and technology degree at University College London in 2004. "It was started by my grandfather, after which his three sons took over and I'm the third generation."
Blue Star is part of the A-Star Alliance, which consists of three companies owned by the family – Blue Star Diamonds, Arjav Diamonds and Aurostar – and has operations in multiple countries. The alliance was formed to optimize synergies between the three groups for their mutual benefit.
"We're essentially a Hindu undivided family with each of us responsible for different entities globally," Mehta adds. "Blue Star Diamonds falls under my remit so I'm looking after all the Indian operations."
An International Family
Blue Star has over 2,000 employees spread across its manufacturing and distribution presence across the United States, China, Australia, United Arab Emirates, Belgium, India and Botswana.
"Over the last 10 years, India has slowly taken market share from all other polishing centers such as Belgium, South Africa, China and the United States because we've grown efficiencies and developed very high skill levels," Mehta enthuses. "Today, nine out of 10 diamonds are cut in India. It's the only manufacturing area where India has a monopoly and we're a part of that success story."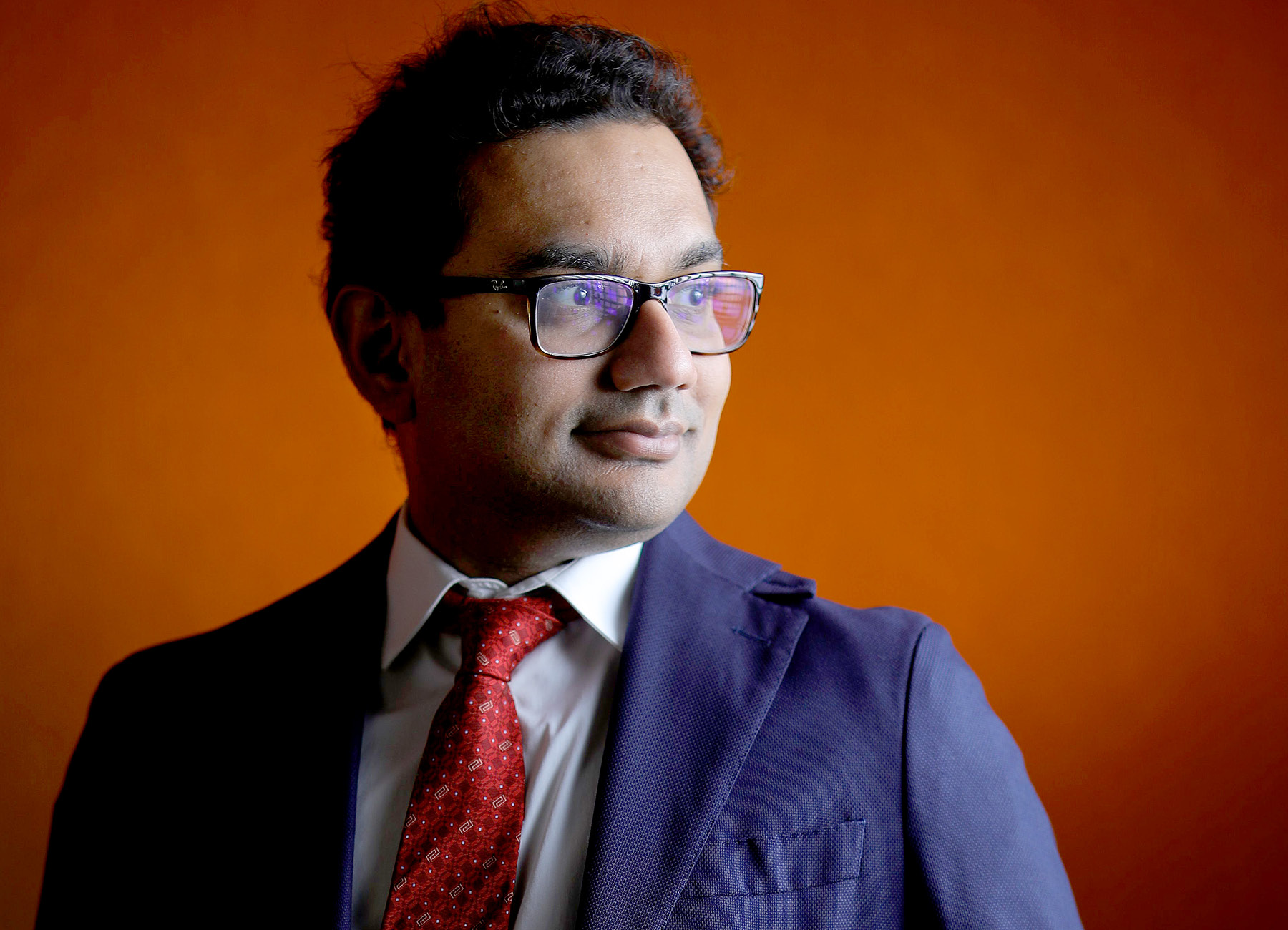 "Today, nine out of 10 diamonds are cut in India. It's the only manufacturing area where India has a monopoly and we're a part of that success story."
A major reason why the company has thrived over the last decade is by challenging convention.
"We realized that the modern consumer needs more customization, a unique looking diamond," Mehta explains. "We started making a lot more different shapes that are now our proprietary cuts and add more value to the stone.
"We weren't just branding jewellery, we were branding diamonds as well, and that's very popular right now in the United States and Far East. That's where we've taken the greatest market share."
The industry behemoths may still wield immense power when it comes to getting the uncut gems out of the ground and onto the market, but Blue Star Diamonds has proved that innovation and reacting speedily to emerging trends can still gain a significant competitive advantage.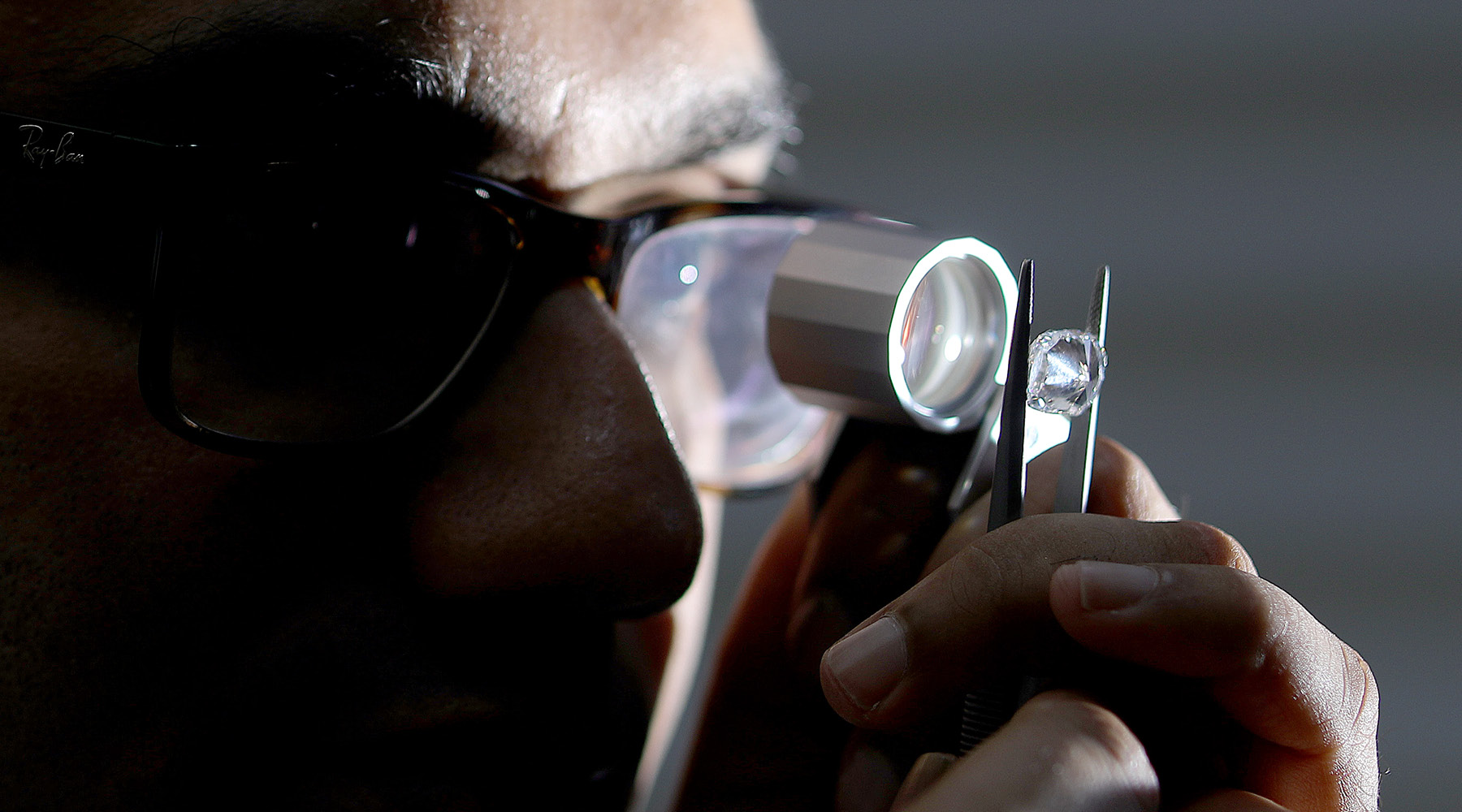 Growing Diamonds
"The biggest ever disrupter in the diamond industry happened in the last three years – laboratory-grown diamonds," Mehta reveals.  "They're the same as mined diamonds, but take two billion fewer years to make!  They're not fake or artificial, they're real diamonds with exactly the same physical properties.
"The growing process was perfected over the last couple of decades, and in the last three years, it became cost-effective. Already in the United States, probably 10 percent of the diamonds sold have been grown in a lab."
Lab-grown diamonds retail for between 20–60 percent of the price of mined diamonds.