Arif Islam is a man with a dream: to equip Bangladesh with a telco infrastructure network that "never goes down". It's a hefty undertaking in a country where outages are still commonplace, but one that he is well on his way to achieving as Managing Director and CEO of Summit Communications.
Through a nationwide fiber optic network that spans approximately 50,000 kilometers and includes over 2,000 towers, Summit supplies 35 percent of Bangladesh's internet consumption.
"Bangladesh is a developing country, and there are a lot of fiber parts and a lot of development work going on," he tells The CEO Magazine. "So there are a lot of hazards and a lot of difficulties in keeping the network uptime. Even though we are already one of the best, we still aspire to get to 100 percent uptime."
"Even though we are already one of the best, we still aspire to get to 100 percent uptime."
While many of the larger operators in the region have service level agreements of 99 percent, Summit is targeting 99.99 percent. And that's not the company's only lofty goal.
As Arif explains, quality and accessibility are also high on its agenda – a mission which means it needs to be closer to its customers. "Currently, our fibers and network are more along the main roads and sub roads," he explains. "We want to get fiber to the corner or even up to the user premises, so we plan to connect households in cities and villages in rural areas."
Start of a Process
Before Summit, Arif was working as CFO and acting CEO at Grameenphone, the largest mobile operator in Bangladesh. It was during this time that he met Muhammed Aziz Khan, Founder and Chair of Bangladeshi conglomerate Summit Group.
"We were talking about building infrastructure for the telecom and ICT industry," he recalls. "Our thought process, psychology and a lot of things matched. We liked each other's philosophies and dreams."
This meeting of minds saw Arif leave his role to join Aziz Khan to co-found Summit Communications in 2010. At that time, the business was unique – telecom penetration sat at around 46 percent with mobile internet penetration picking up.
"The upper segment of the industry had been penetrated," he explains. "Existing infrastructure, fiber and towers were already there."
---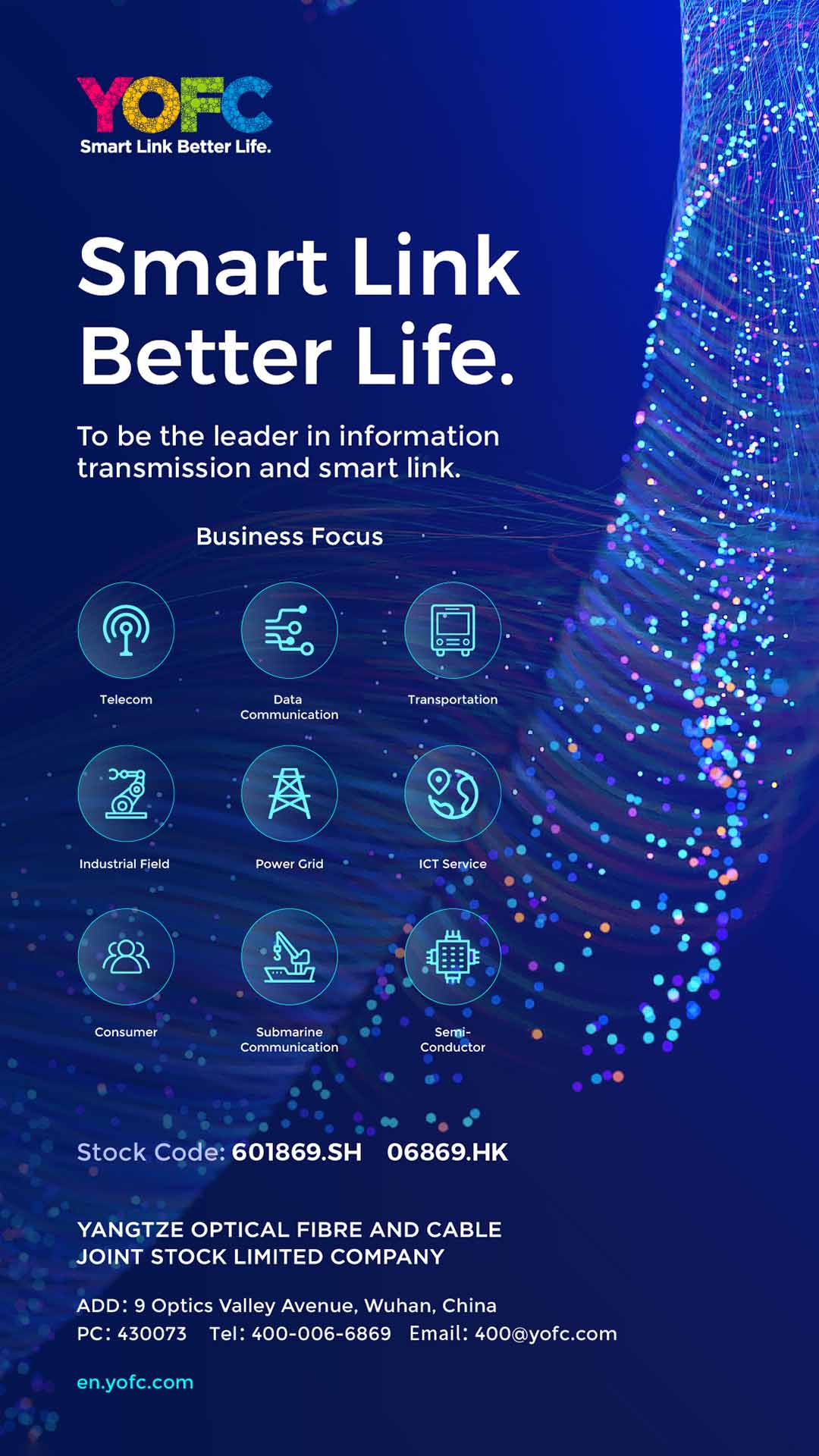 "YOFC is a major supplier of optical fiber cable and solutions in Bangladesh. For 15 years we've partnered with Summit Telecommunications and enjoy working with its professional team. We remain impressed by the company's commitment to improve network infrastructures for Bangladesh." – Rebecca Zhou, Senior Vice President, YOFC
---
Advertisement
Mobile operators and internet service providers (ISPs) had already laid their fiber. Larger operators had more than 25,000 towers at that time, and internet penetration was increasing.
"Everything seemed perfect, so what was the problem?" Arif asks. "The problem was that the large mobile operators were not giving this transmission and fiber connectivity to the smaller operators. They weren't sharing their infrastructure, and mobile operators as a whole were not sharing much with the ISPs either. If they were sharing, they were sharing at a very expensive rate."
Back then, the cost of one megabyte per second between Dhaka and Chittagong cost an ISP around US$150 per month, according to Arif. "We have brought it down to less than a dollar. This huge reduction in price empowered the ISP industry to grow fixed broadband penetration from less than one percent to more than 10 percent," he says.
Seeking Opportunities
Coming from a finance, strategy and business planning background, he was determined to discover the current opportunities in the market and ascertain whether the company strategy was on the right path to tap into them.
"I could see that people were building infrastructure on a silo basis, not sharing it and keeping it reserved for their own competitive advantage, which wasn't letting the industry grow," he explains.
Not only that, but medium and small operators could only take infrastructure leases at expensive rates, and only to the places where demand was very high. As a result, the majority of the country was deprived of high capacity fixed broadband connectivity.
But rather than perceiving this as an obstacle, Arif saw it as an immense opportunity for Summit. "There was a dissatisfaction among the ISP community and small mobile operators who felt that their needs were not being served," he says. "And so we tried to tap into that."
A Fresh Approach
Summit's first license allowed it to provide transmission services to mobile operators, ISPs and other operators. "We actually had to close the sales deal with the CTOs and our customers' technology teams, who are actually the country's tech gurus," he says. "We had to serve these very tech-savvy customers with a young and small team."
In order to ensure the fledgling company's success, strategic thinking was required. "Number one was that we tried to pick the weaker operators and establish their needs in the market, because the big ones would not take services from us," he says.
It proved effective. By supporting the smaller ISPs in this way, Summit actually started to build out the infrastructure for the ISP industry. After many discussions and meetings, the first major deal was inked that 20 ISPs would sign up with payment in advance for Summit to build a future network of 100 kilometers. This investment marked the start of the company's growth spiral.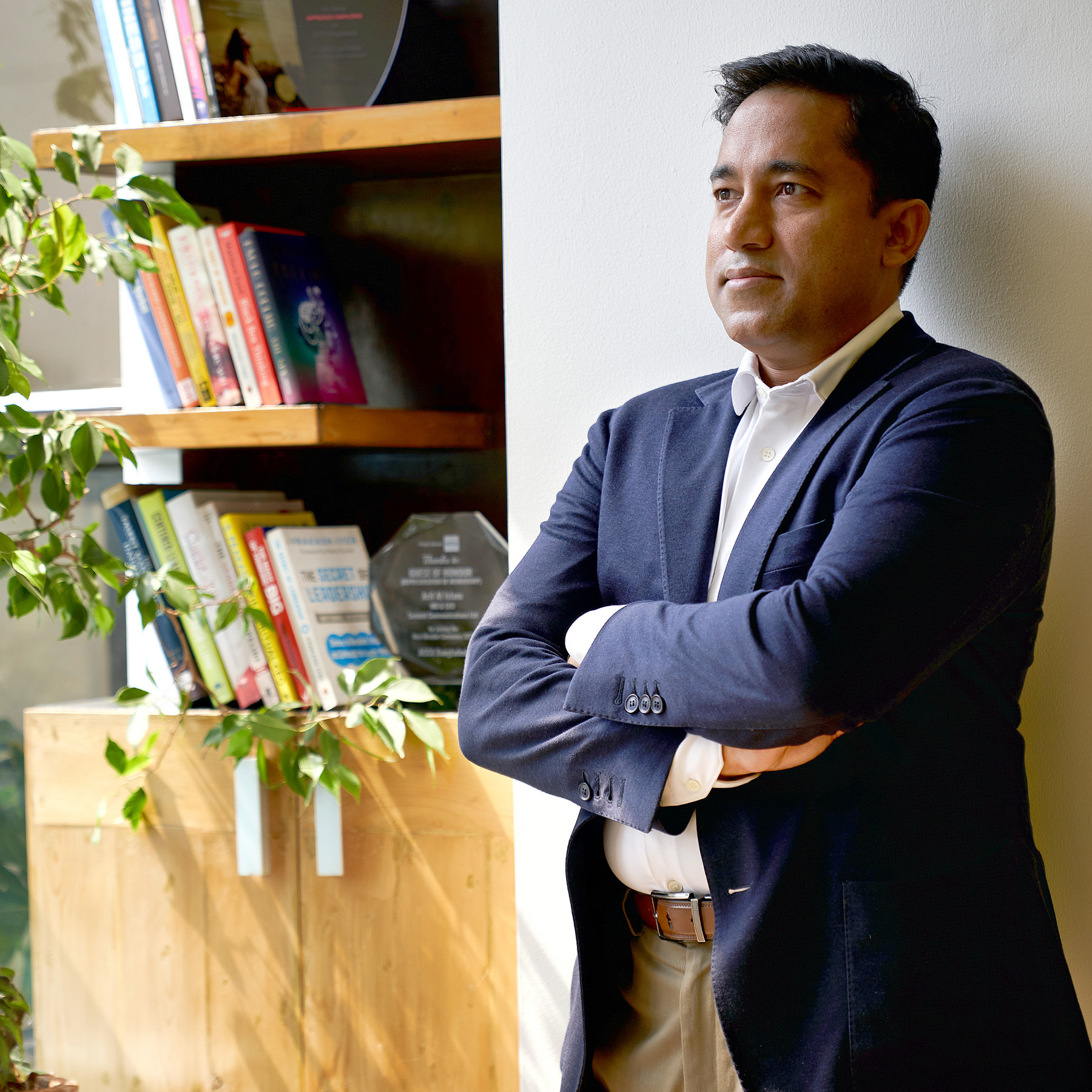 "This strategy of making a product totally designed for our customer brought us all the way through our first two-or-three years, with very little seed money."
It onboarded Airtel, which was then one of the smaller operators in the mobile industry. By discovering its pain points, Summit was able to tailor a transmission network solution, helping the company to expand.
Summit was also able to ink another initial deal with Airtel to connect the cities of Dhaka and Chittagong on a barter model, making it nearly free of cost. "We managed to connect to large cities by taking fiber from Airtel, and in return provided Airtel with many last mile connectivities within these cities from the network we were building for the ISPs," Arif says. "So this strategy of making a product totally designed for our customers brought us all the way through our first two-or-three years, with very little seed money.
"That got us rolling, cash flow moving and built up customer confidence."
Later on, the strategy evolved, with Summit offering its customers advanced solutions, placing them ahead of the market. "We were looking at how we can build a transmission solution for future 4G or 5G," he recalls. "It was about being ahead of the game and building up the brand image that we are small but we are quite tech savvy."
Hitting New Heights
The team's efforts swiftly bore fruit and Summit became profitable in its third year of business, an achievement that Arif says is even more pronounced because it took place within a developing country in a mature market where the company's customers were also its competitors.
This early success in large part comes from his entrepreneurial mindset and competence in setting business strategies that he had developed during his 10 years heading up business planning and strategy at Grameenphone. "A lot of those strategies were ingrained from a strategist mindset, how to build assets or value from nothing," he says.
Additionally, his background as an accountant helped develop his financial nous, and enabled him to design allocation of the costs which are more important for the business, and restrict costs that contribute little. This ensured early profitability and enhanced financing capacity for future growth.
---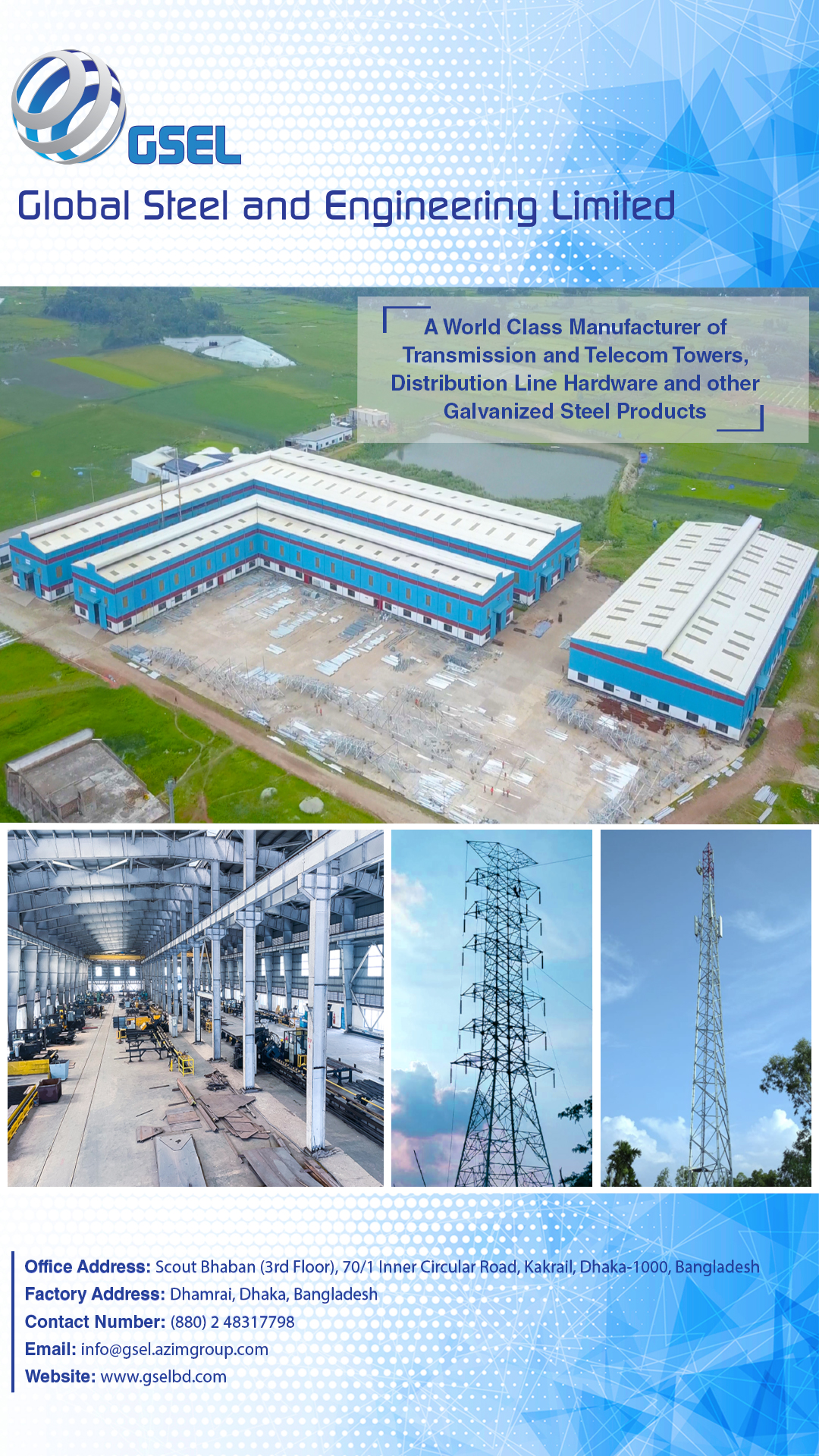 "It's a sincere honor for GSEL to work with Summit Communications. We're highly confident that Summit Communications will achieve its vision to enhance Bangladesh's digital connectivity and we work together in support of this vision with GSEL's high-quality infrastructural products." – Farhan Azim, Managing Director Global Steel Engineering (Azim Group)
---
Advertisement
"When I'm on the ground, I will make decisions. So that expertise of real strategy and business planning actually gave me a lot of confidence," he reflects. "When I started here, I was quite comfortable making those calls. It was quite natural for me."
As with any business, Summit's success is heavily dependent on the caliber of people driving the company forward. Arif made the decision when starting with the company that he would select junior or mid-level people with three-to-four years of experience with different telcos.
"I wanted to try to find more talented, bright and open-minded people who were hungry to change the world," he says.
He came up with a team of around 15-to-20 people who fit the bill, and they then ran the show for the first three-to-five years. Many of them are still there, advancing to positions including CMO and CHRO. "The majority of them are now running the technical team of this company," he adds.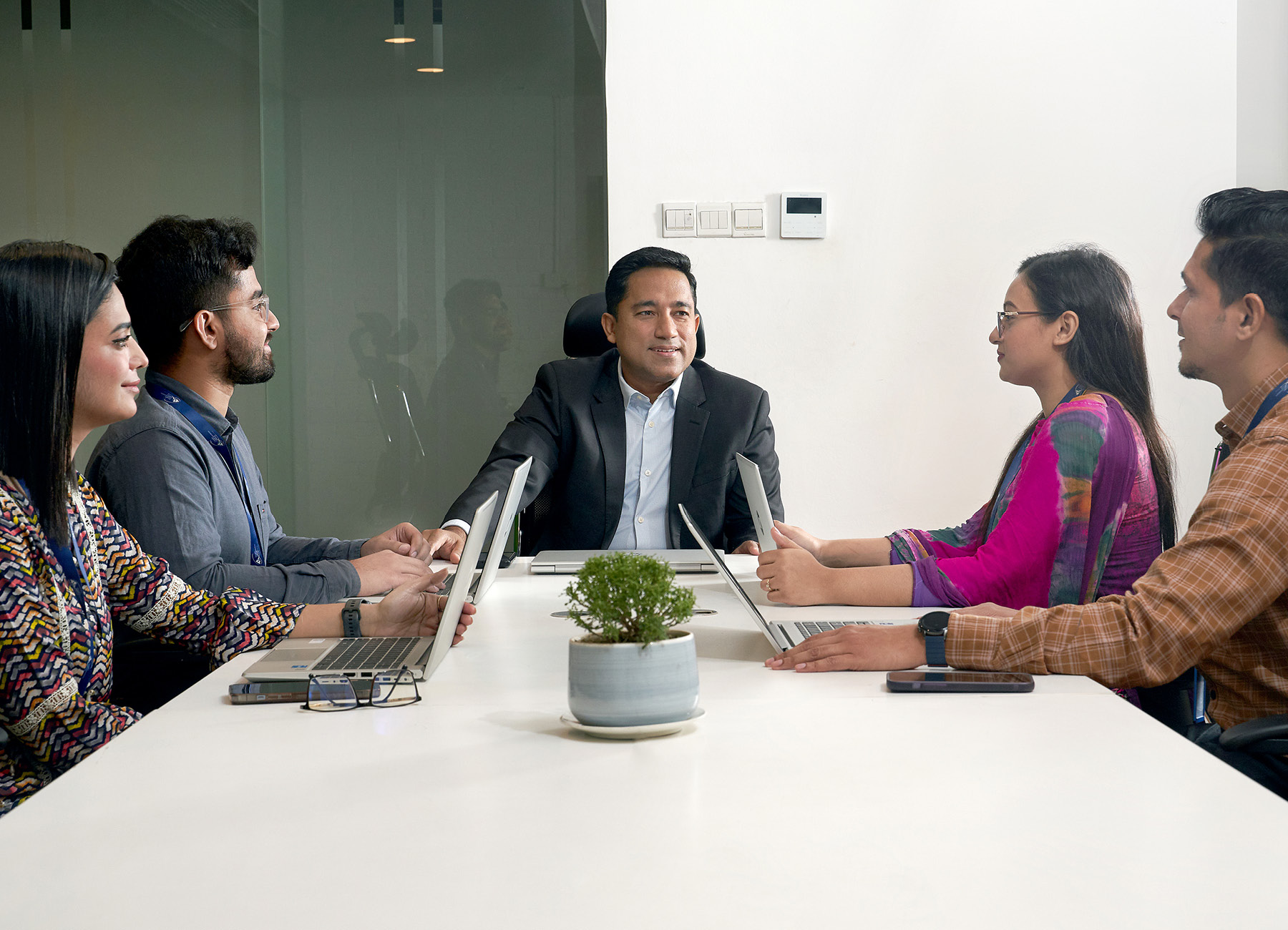 "I wanted to try to find more talented, bright and open-minded people who were hungry to change the world."
Although he himself oversaw the company's technological capabilities at first, he appointed a dedicated CTO eight years ago. As for his own role, as Co-Founder of the business, he has had to metamorphose from "professional" CEO to "entrepreneurial" CEO.
"It's ownership at a different level," he says. "You have to every day make sure that your company is running to its full potential. You are 100 percent in charge of your business."
Not only that, but he has to constantly act as a change maker. "Whatever change you need to make as an entrepreneur CEO, you need to be able to analyze whether the business is going in the right direction and how to change your product or your strategy or your team to make sure it is," he says.
"So you try to sense the pulse. Your ears need to be to the ground and you need to be making the decisions rather than someone else. Then you need to actually walk the path because people need to follow."
The Next Level
Today the company has the largest fiber network in Bangladesh. Totaling around 47,000 kilometers, it connects all "nooks and crannies" of the country. Summit is now one of the largest in transmissions, and it is also the largest in terms of internet bandwidth, providing about 35 percent of the country's needs.
"With this huge network, we are selling transmission and, at the same time, selling internet bandwidth on a wholesale model to other operators," he says. "We are not allowed to sell to household customers or enterprises. We're only allowed to sell on a wholesale model to mobile operators, ISPs and government."
Over the last four years, it has built more than 1,600 towers, giving it an opportunity to also enter the tower-sharing business. "Very recently, we got our submarine cable license so we can connect Bangladesh to any international destination," he reveals.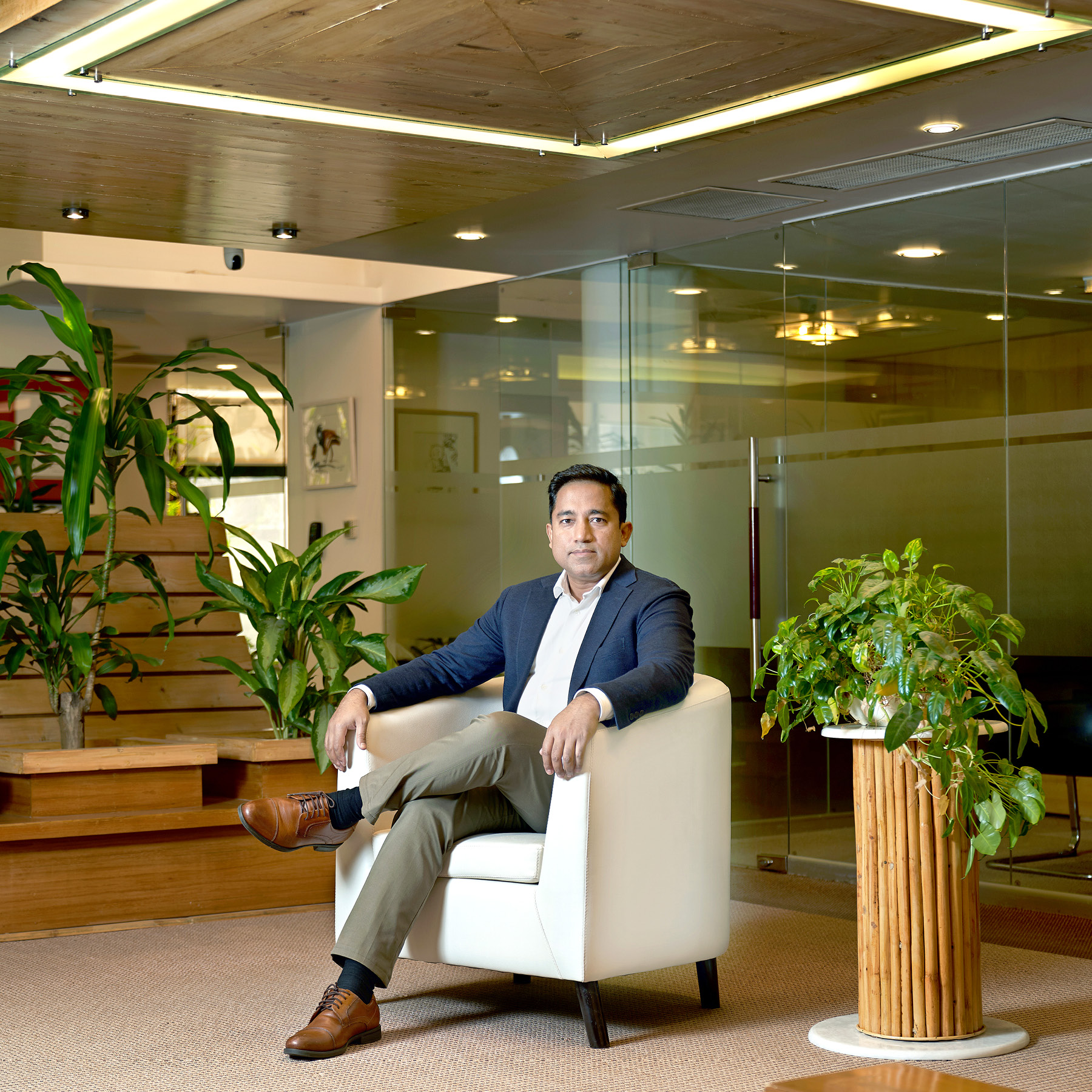 "Very recently, we got our submarine cable license so we can connect Bangladesh to any international destination."
It's impressive progress, but it is threatened by a number of factors, according to Arif. For starters, there is the fragmentation of the industry with a few thousand ISPs. "We're not allowed to give internet and other services to households or workplaces so it is up to the ISPs to provide those services," he explains.
"In Bangladesh, ISPs are very small enterprises. So our services are distributed in the hands of these smaller companies and whenever they are not able to maintain their network or they're not good at providing their services, they just pass the blame on to us and our reputation gets affected."
Another hurdle is the enforcement of regulation carried out by Bangladesh Telecommunication Regulatory Commission (BTRC).
"BTRC is trying hard to put the policy and procedure in place, but this is a very big country with a population of 147 million," he says. "So it's difficult for regulators to enforce regulations."
Compliance-related issues include the resale of bandwidth and transmission by those without the necessary permissions. The global crunch in terms of foreign exchange and the money market also presents a challenge for the company.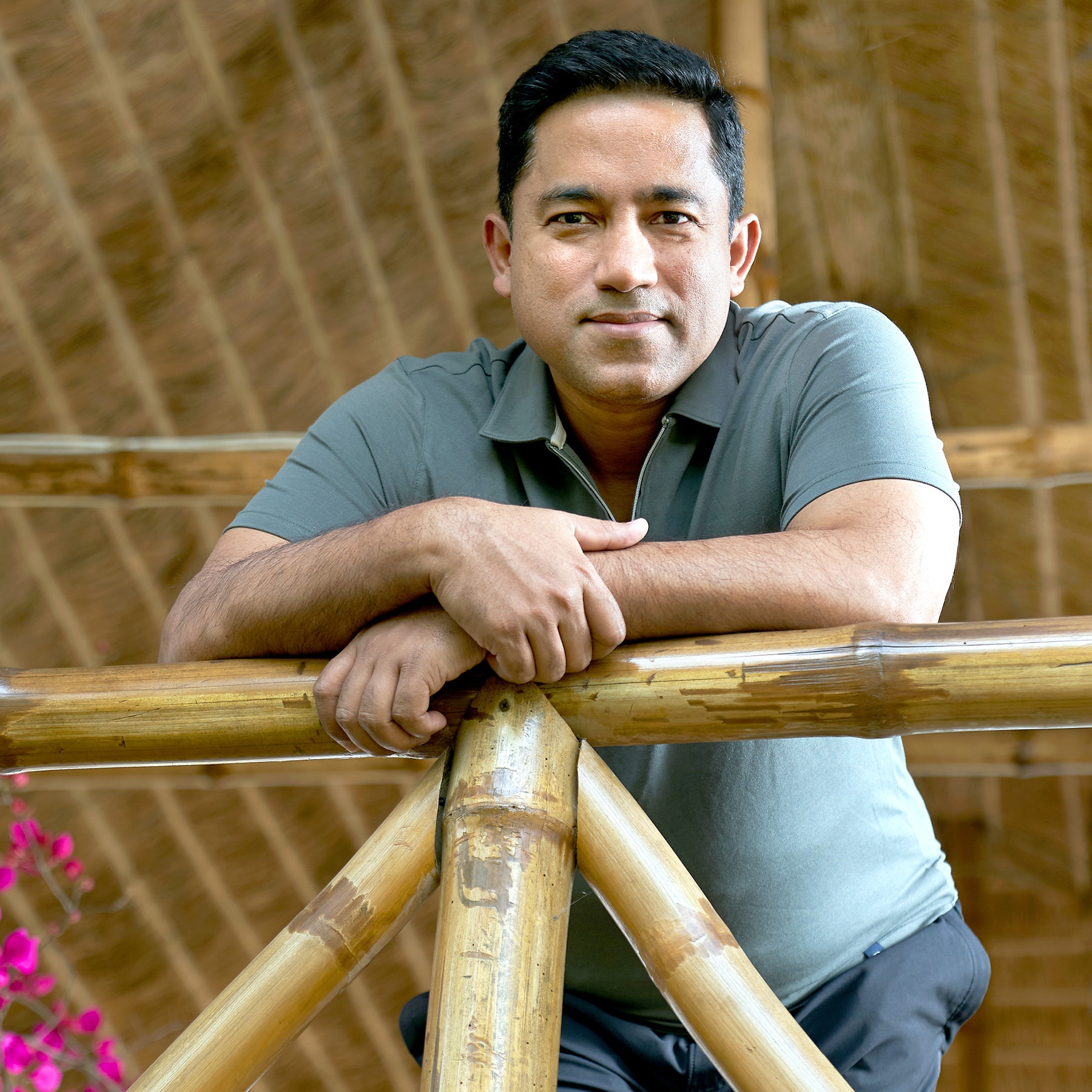 "With fiber, towers, internet and subnet cables, we want to be by far the biggest and the largest infrastructure of the country."
"Financing large investment at this point in time would be a challenge. But the number one challenge for our staff is to keep the network up and running because of the road construction going on," Arif says.
"Each and every single road is being expanded, rebuilt or repaired. A lot of bridges are being built. A lot of electric poles being shifted. So a lot of our fiber, our electricals, are being affected all over the country."
But he concedes that these trials are necessary in order for Bangladesh to advance. It's a journey Summit expects to play an important role in, with its economic force growing each year. In five years, Arif expects the company to achieve revenue close to US$200 million – growth of between 18 and 20 percent each year.
"With fiber, towers, internet and subnet cables, we want to be by far the biggest and the largest infrastructure of the country," he says. "Finally, with the subnet cable, we want to be a regional operator. Hopefully we will be able to connect or build our subnet cable within the next three years. Once we do that, we will be a regional operator."
"Huawei provides the most innovative infrastructural support to Summit Communications, enabling it to become the leading end-to-end infrastructure service provider through its Nationwide Telecommunication Transmission Network. This brought its time to market down from nine months to three months." – Pan Junfeng, CEO, Huawei South Asia