When Anubhav Kathuria joined Synergy Steels in 2011, a company founded by his father, Subhash Chander Kathuria, he faced a steep learning curve. "I spent around two years learning the ropes of the business and the trade. It's not something one really understands overnight," he tells The CEO Magazine. "It's part on-the-ground training and part theory. The majority is practical situations you actually have to face in your day-to-day operations."
When he took the reins of the company in 2013, Anubhav's understanding of the business meant he was adept at handling any issues that arose and was skilled in the steelmaking process. From then on, it has been a remarkable ride to success for the company through improved sales, enhanced quality, new ventures and entry into exports.
He believes the next step to success is to reduce the business's carbon footprint and promote social responsibility wherever he can.
Building Success Paths
After his initial two years, Anubhav took up a new project in 2013, where he was involved from scratch in the process of setting up a wire rod mill. It was a completely new space for Synergy Steels and meant plenty of learning for the entire company as well as the expansion of its melting facilities.
"When we got into wire rods, a paradigm shift took place because we went from doing three standard grades to doing 20 grades of stainless steel," he recalls. "Price points completely changed and the product completely changed. It required a drastic shift because making a flat product and making a long product are technically different aspects."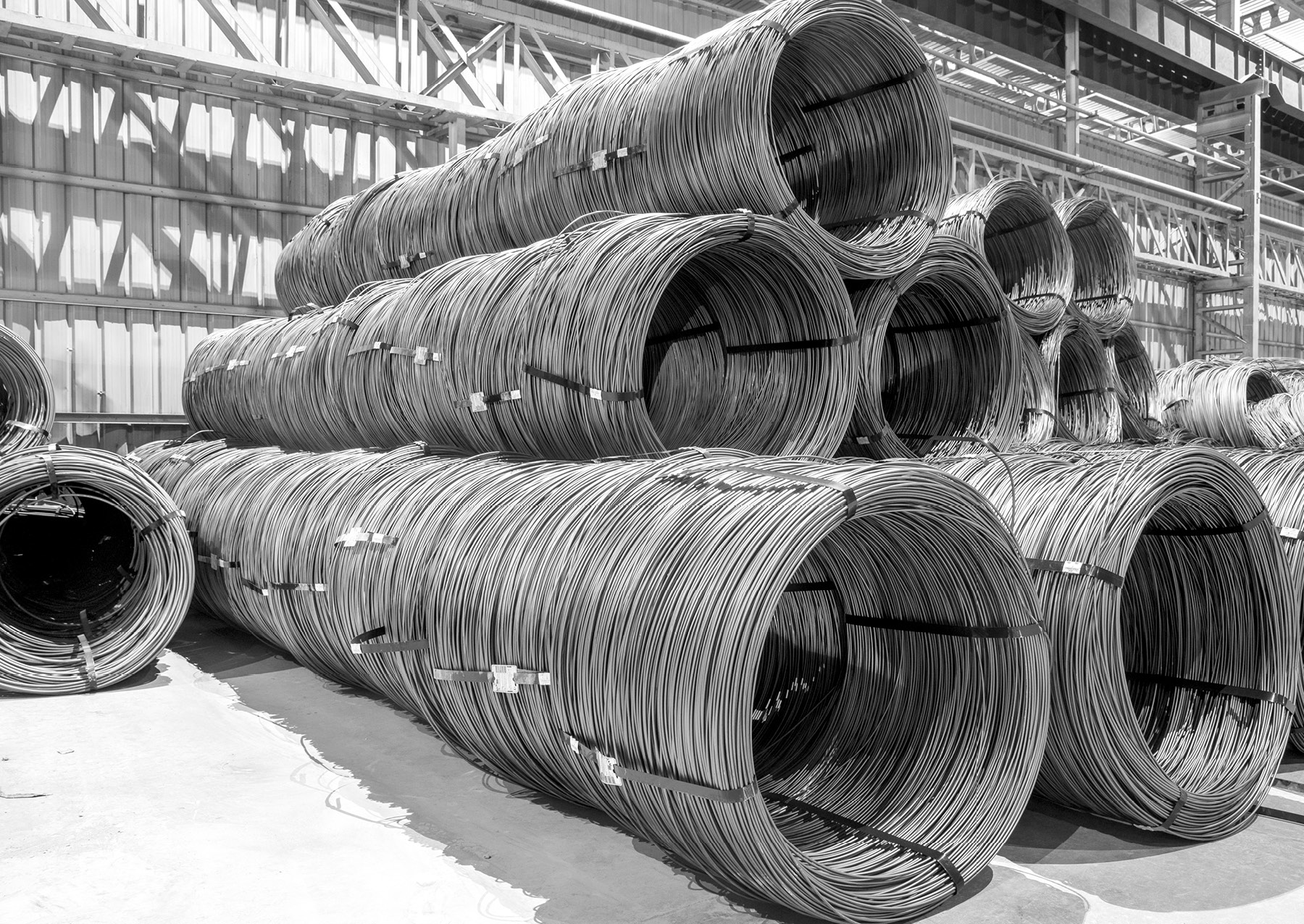 "As long as I'm changing and evolving, I can continue maintaining an edge and being successful."
This wire rod mill venture led to a substantial growth in profits, which led Anubhav to take Synergy Steels into new businesses such as drawn wires and bright bars. With a significant increase in melting capacities, all these new enterprises have taken off with the promise of growth. "We were producing close to 150,000 tonnes of stainless steel on an annual basis. We have now expanded and have taken our melting capacity to almost 270,000 tonnes," he explains.
As a newcomer, Anubhav saw plenty of scope for process and product enhancement at Synergy Steels. "At first, we weren't working with an enterprise resource planning (ERP) system. Then, we moved to an Oracle-based ERP," he explains. "Now, we have most of the certifications in place and whatever is needed for us to be able to sell domestically or export is put in place.
"We grew from making only three standard, 200 series grades of stainless steel to becoming a company which makes 300 and 400 series and electrode grades, which requires more technical expertise. We also implemented a standardisation of our procedures and processes to sustain our quality."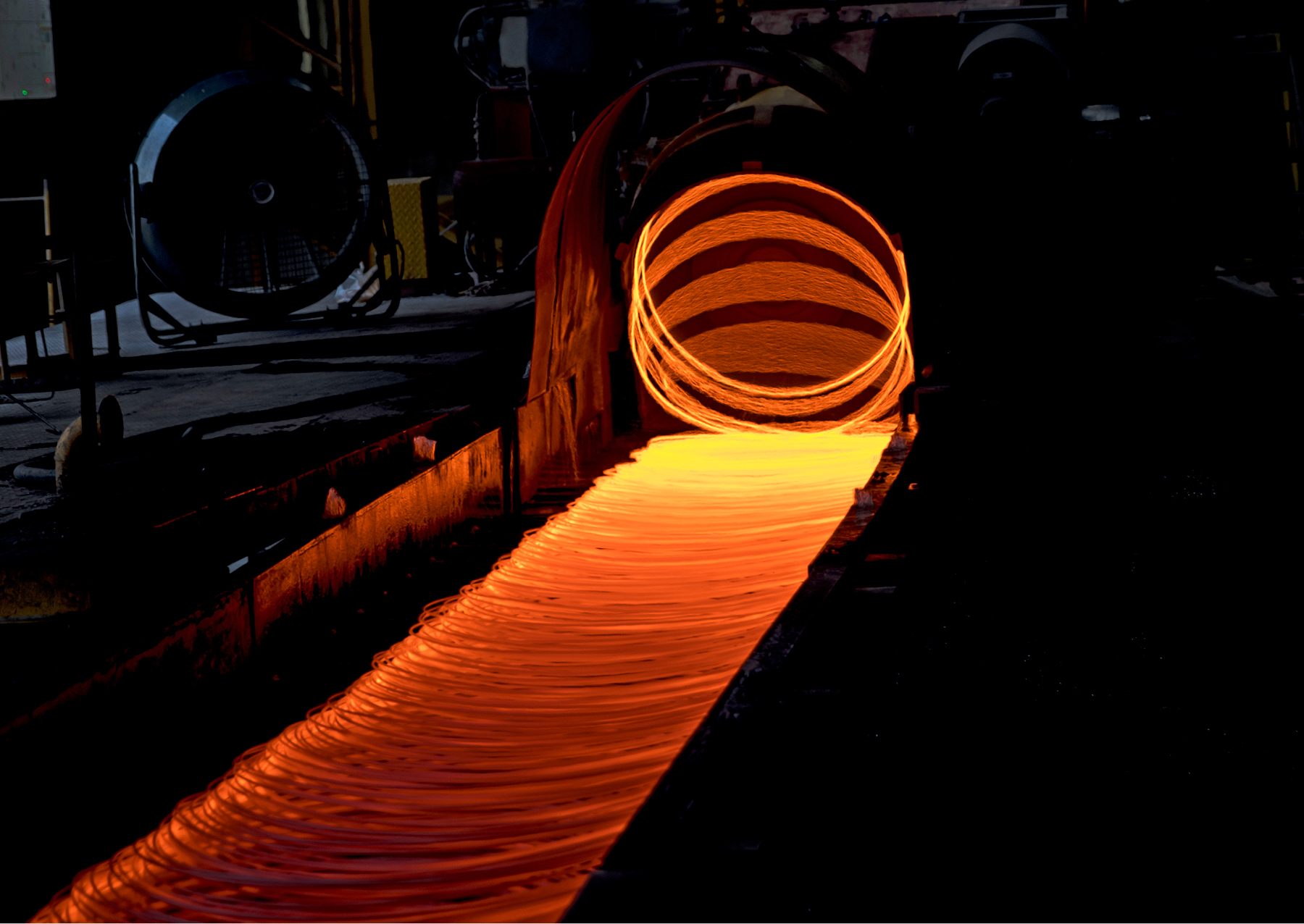 "Change and a drive to remove inefficiencies are what truly define success."
Anubhav also saw exciting sales potential in the export market. "In 2018 we started our exports, and we started with a small sale of 61 crores [US$8 million] in the financial year 2018–19. This year, we've achieved 450 crores [US$58.5 million] in export sales and 2,600 crores [US$336 million] in total revenue," he shares. "This happened in the past three years – we were never in exports prior to this."
He is also working on his dream of reducing the company's environmental impact. As a first step, Synergy Steels is looking to use solar power as an alternative to electricity. "In addition to this, we are in the process of evaluating a new greenfield project for the flat product segment," Anubhav says, adding that he expects this venture to come into effect within the next three years.
---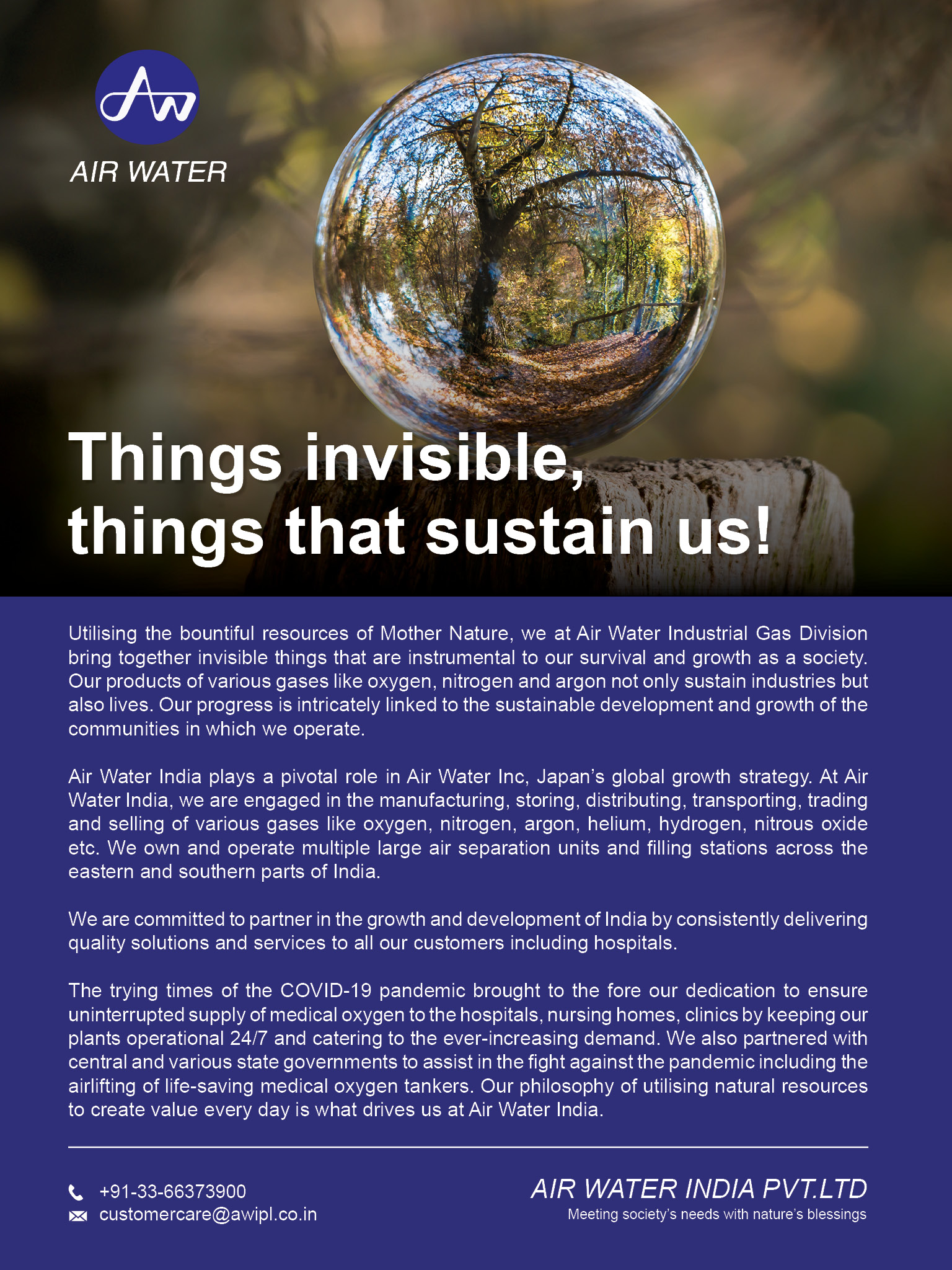 "Our relationship with Synergy has been extremely fulfilling, working together to deliver shared objectives. We supply liquid argon which is inalienable in its manufacturing process. We produce, distribute and electronically monitor the whole process through GPS maintaining just-in-time delivery." – Kausik Mukhopadhyay, Executive Director, Air Water India
---
Advertisement
Steeling for Challenges
Although it takes any new entrant several years and huge investment to gain a foothold in the steel industry, the ever-growing competition has been a cause for concern, according to Anubhav. "This sector has typically had a lot of unorganised players, which has always led to unhealthy competition," he confirms. At the same time, he feels that the past few years have been good for the industry, as it is "becoming more organised", a sign that better times are yet to come.
As with all other sectors, the COVID-19 lockdown was a tough time for the steel industry too. The first few months of 2020 were slow in terms of sales. Businesses started strategising by decreasing inventories until the end of lockdown. However, when the lockdown was lifted, there was a drastic increase in demand as customers wanted to stock up on products. "That translated into exponential sales for everybody," Anubhav points out.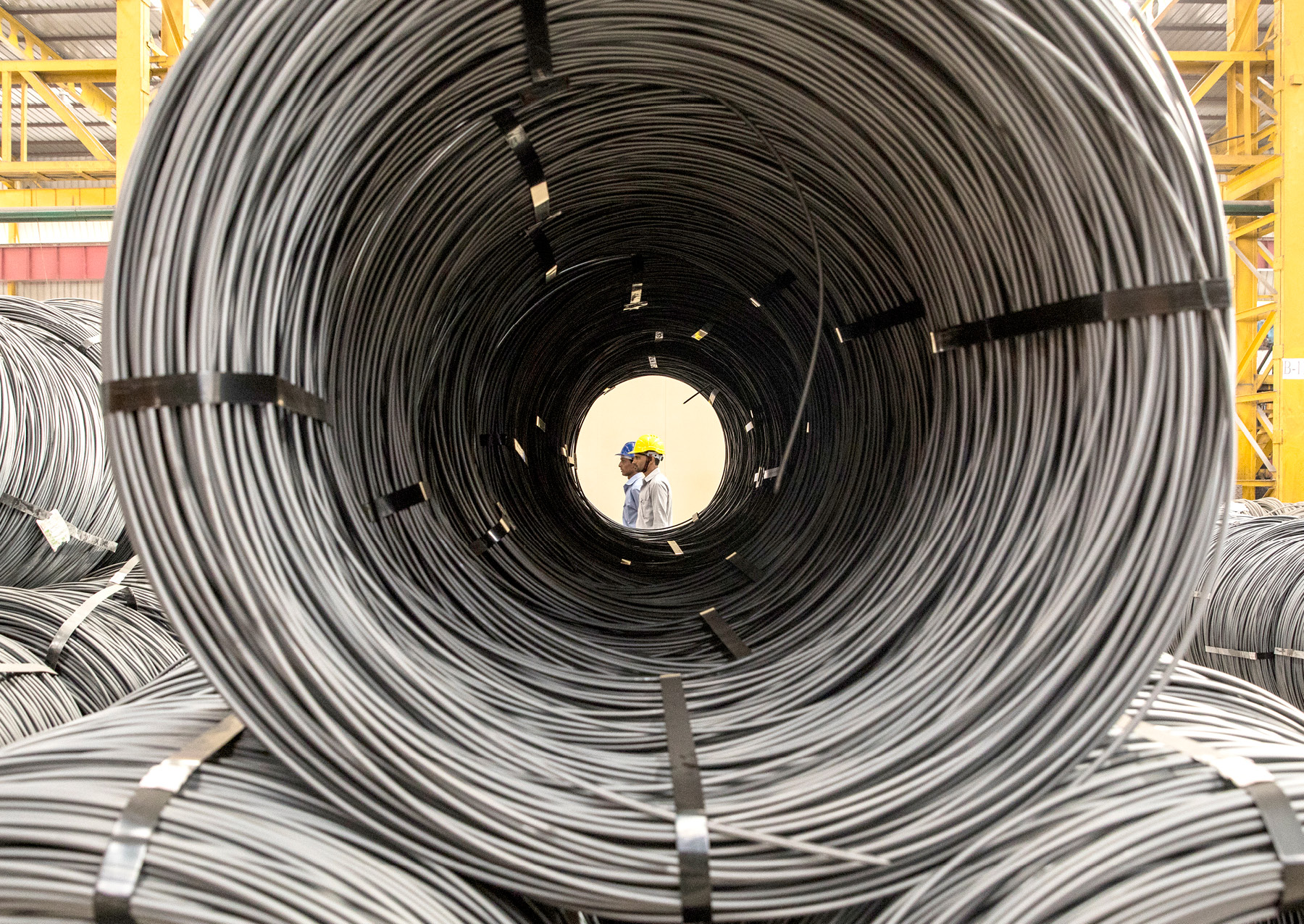 "When empathy comes into play, all issues with your suppliers or your customers tend to disappear."
As a steel manufacturing plant, there was a new dimension for Synergy Steels, especially during the COVID-19 period. Since its plant in Rajasthan was actively involved in producing oxygen, it was able to contribute cylinders to the government and hospitals. "We started contributing what we could. We were sending 1,200 oxygen cylinders on a daily basis to the state government and to hospitals," he says. "We did that for 45 days. If we could make oxygen, then why not? If not now, then when?"
New Horizons
Anubhav strongly advocates change as a route to success. "To remain successful, change is imperative. As long as I'm changing and evolving, I can continue maintaining an edge and being successful," he asserts. "Whether it is through services that you provide, through the relationships that you build with your customers and suppliers, or through just innovation within your business, change and a drive to remove inefficiencies are what truly define success."
He also stresses the importance of establishing relationships in order to prosper, explaining that a healthy relationship with customers as well as suppliers goes a long way in sustaining the growth of the business. "Every business transaction is a financial transaction at the end of the day," he concedes. "But we as promoters, executives or people running the company, believe in forging relationships, and that's key, especially in a commodity business.
"While we are doing business to make money, we also have to be a little empathetic. There has to be certain amount of empathy to run your business. There has to be something which differentiates you from your competitors."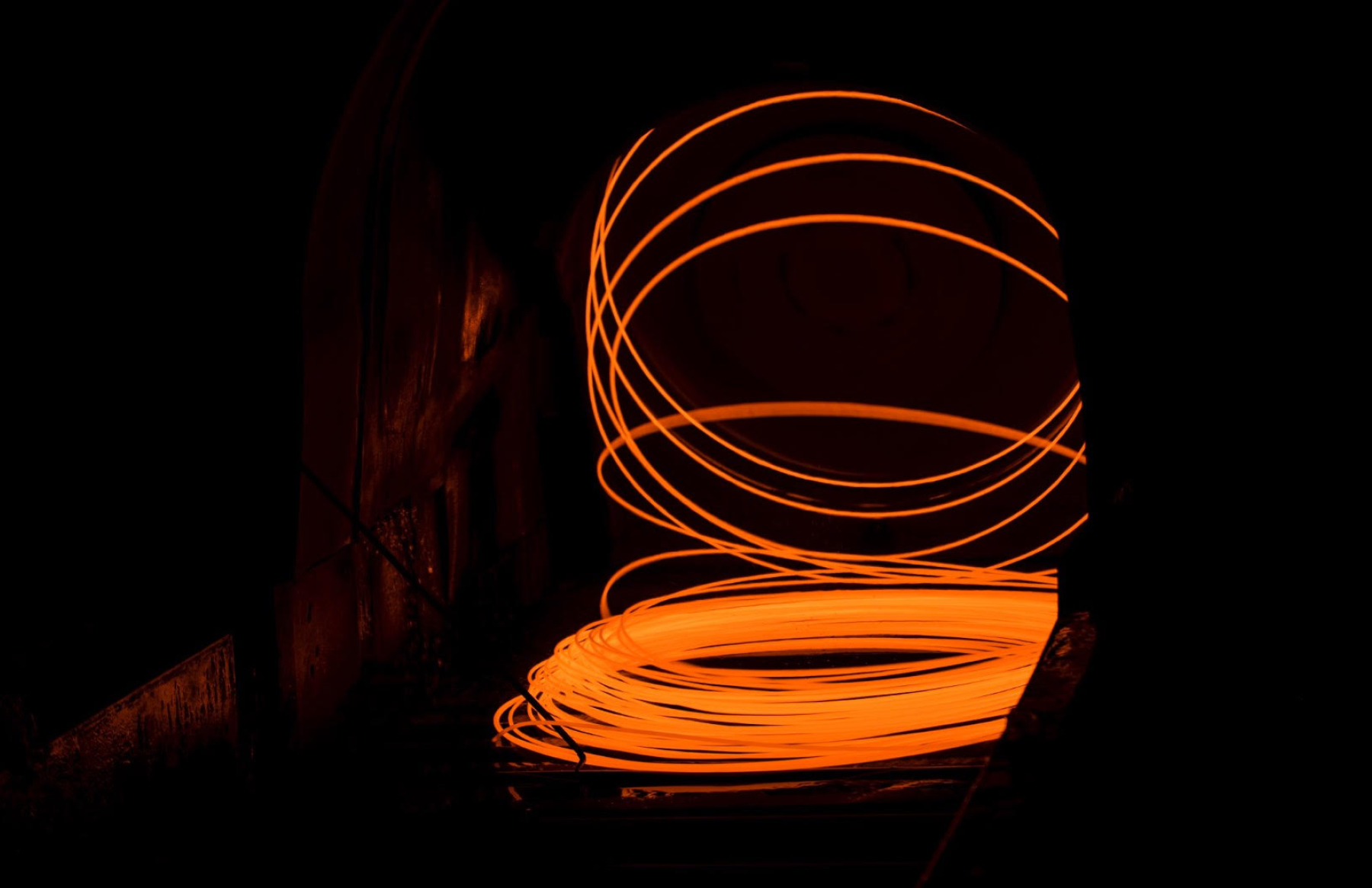 "We have to become more conscious business operators. Everyone has to play their part."
This emphasis on relationships has helped Synergy Steels maintain consistency in its business, according to Anubhav, especially where suppliers are concerned. "Our oldest bankers have been with us for the past 30 years. Most of our suppliers have been associated with us for the past 20–25 years," he explains. "I am very relationship driven. Therefore, we've been able to have stable and long supplies consistently with pretty much the same people. When empathy comes into play, all issues with your suppliers or your customers tend to disappear."
Anubhav further explains how this bond with suppliers helped the company during the COVID-19 period. "Most of the plants were not able to function because of an argon shortage, as companies had to divert their argon tankers to carry liquid oxygen," he says. "Being a priority customer, and since we have a longstanding understanding with our supplier, they ensured that our supplies were not affected."
---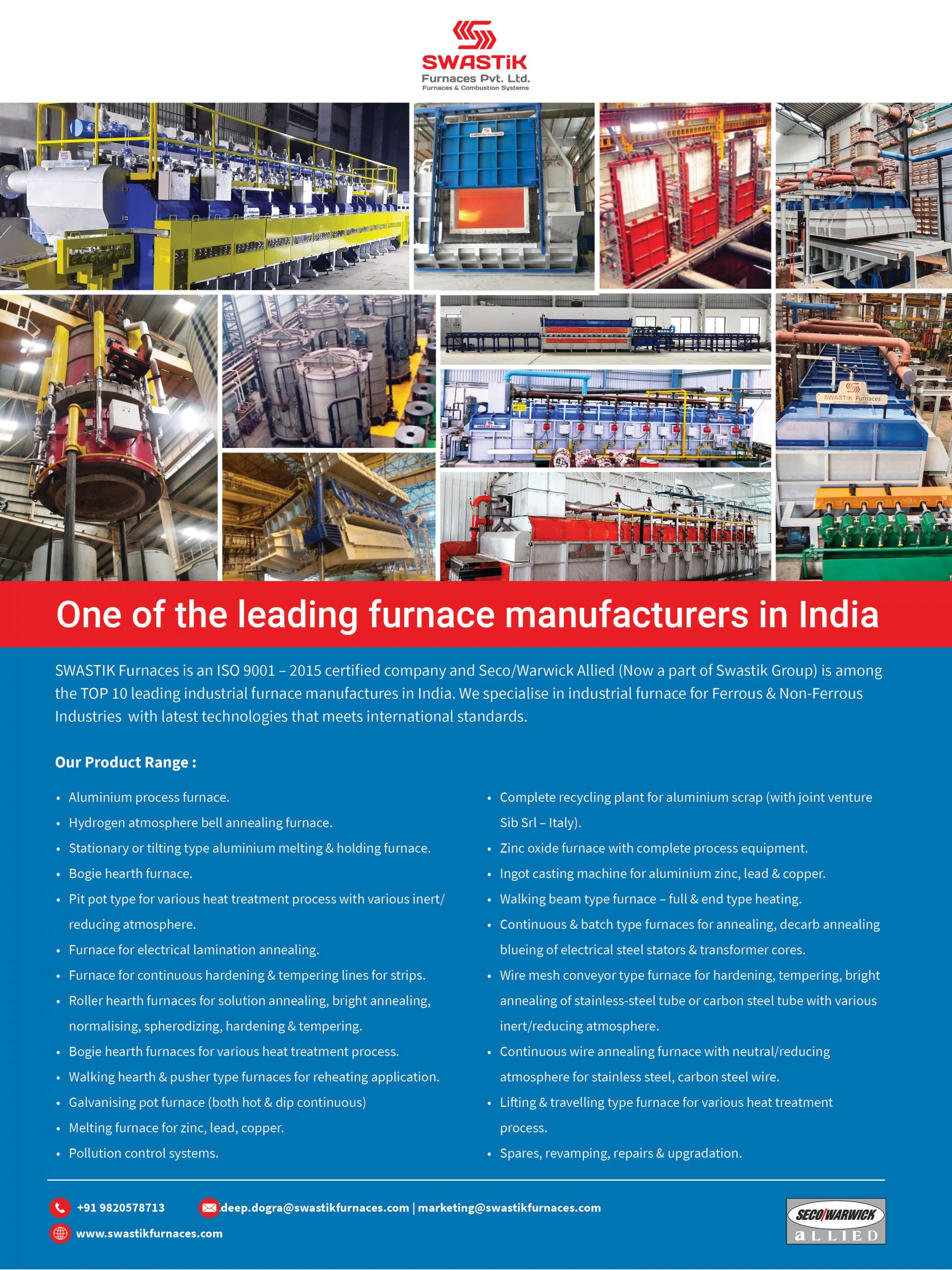 "The team at Swastik Furnaces thanks you very much for this strong business relationship. It is an honour to be associated with an esteemed organisation like Synergy. We look forward to your continued support in the future." – Baldeep K Dogra, Chair and Managing Director, Swastik Furnaces
---
Advertisement
Quality is yet another factor of supreme importance, Anubhav stresses. "We've been able to establish a new project and stabilise the quality in two to three months, then scale on the volumes to add new products and get them approved," he reveals. "Then we don't just sell them domestically, we also typically start exporting them, which is much more of a quality-sensitive market than the domestic market."
Anubhav insists on understanding the technical aspect of changes in product quality and ensures he makes changes wherever he feels improvement is required.
As Synergy Steels steps into a new era of exports and environmentally friendly manufacturing, Anubhav has a key business message, saying everyone has to play their part in contributing to society. "We have to become more conscious business operators. Everyone has to play their part," he says. "Ultimately, the message has to be very clear – while we are in it for the money, there are other key measurements as well."