When Brisbane was confirmed as host of the 2032 Summer Olympics at the 138th International Olympic Committee Session in 2021 in Tokyo, it was a time of celebration across Australia. But for Anthony Stoeckert, CEO of Beenleigh Steel Fabrications, it was a particularly poignant moment, marking the start of a chain reaction of events that would mean big things for him and his team.
To prepare the city for the major sporting event, state and federal governments have jointly coughed up an infrastructure budget of US$3.3 billion with new facilities to include a 17,000-seat arena and a renovated Brisbane Cricket Ground. With the opportunities immense for the construction industry in the run-up to the event, companies like Beenleigh Steel stand to play an important part in this historic project.
"With the Olympics coming to Brisbane, we're getting ourselves ready for those works, as in growing and setting ourselves up with more cranes," Stoeckert tells The CEO Magazine.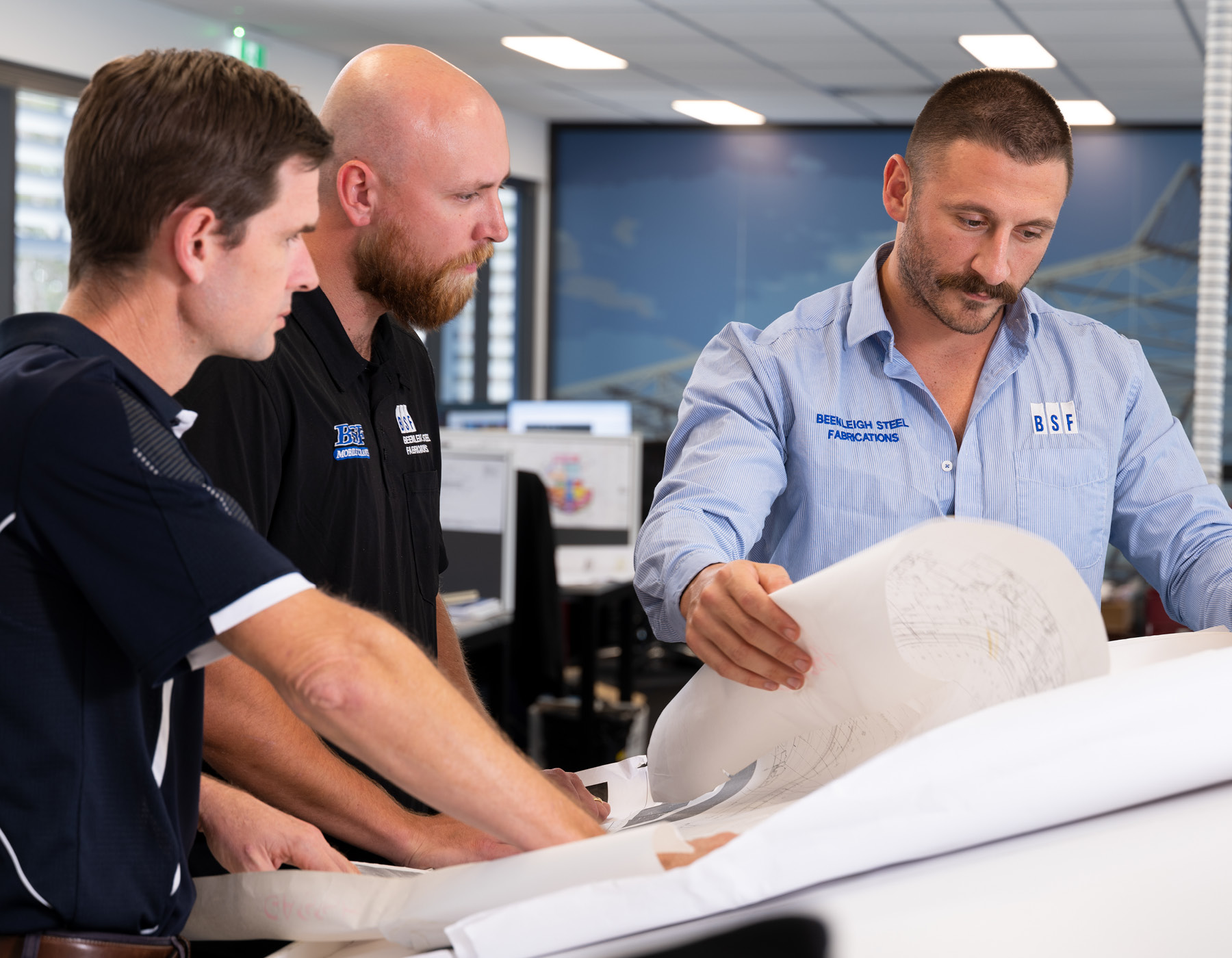 "With the Olympics coming to Brisbane, we're getting ourselves ready for those works."
In May, the company unveiled its new US$8.1 million facility in Berrinba, doubling its production capacity and creating 59 new jobs, including apprenticeships and traineeships.
"We're putting in more resources. We're in a brand new facility, and we're currently building another brand new facility for our cranes, so our fabrication and cranes are side-by-side in the same area," he says.
"And then the goal would be to be able to hit the ground running when this Olympics work kicks off and do some more iconic projects."
Completed projects to date include North Queensland Stadium, Brisbane Quarter and Jewel in Surfers Paradise. It is currently working on Kangaroo Point Green Bridge, Cross River Rail, Queen's Wharf and the expansion of the Cairns Convention Centre.
Significant Tenure
Stoeckert has been with Beenleigh his entire career, having joined when he was just 17 years old as an apprentice boilermaker. Since then, he has worked his way up through roles in cranes, rigging and project management.
He knows the company inside out, and so it seemed natural for him to take the company reins in 2020 – a milestone he highlights as his greatest achievement.
"Since 2007 when I started, I've worked six days a week, 12 hours a day. I put in from the get-go, and I was always told, put in when you're young and it'll pay off, and it has," he acknowledges. "It's a little bit more stressful at the top, but it's all I've known since I was 17. I don't know any different."
He's not the only person to have found career satisfaction with Beenleigh. His father, currently a Construction Manager, is the company's longest-serving employee, having worked at Beenleigh for almost 40 years.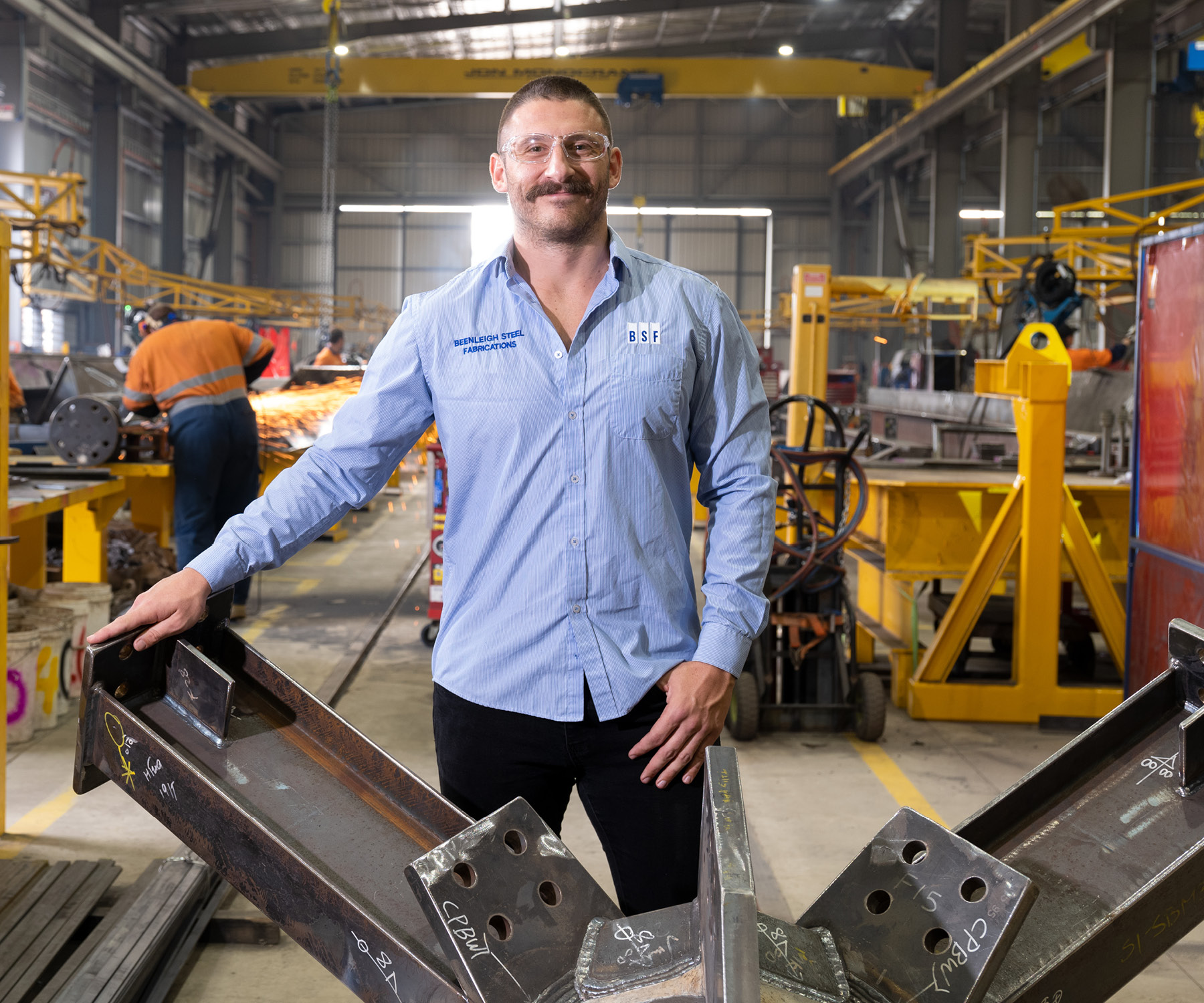 "No job is too hard for us. We look for the jobs that other people can't do and don't want to do."
"Frank and Mick, the two at the top, they're still here. I still deal with them. I've dealt with them since 2007," Stoeckert says. "There are some people that started their apprenticeship with me that are still in the workshop. One's now the workshop manager. So there is a large group of us that have been here for quite some time, and we have people on site that have been working for us for 20 years as well."
Culture is key to this longevity, he believes.
"People come here to do a job that they like to enjoy," he stresses. "We say to our people, 'If you don't like what you're doing, this probably isn't the place for you.' We want people to enjoy what they do and enjoy the construction industry."
The iconic nature of the jobs Beenleigh takes on are also part of the company's enduring appeal for its people, according to Stoeckert.
---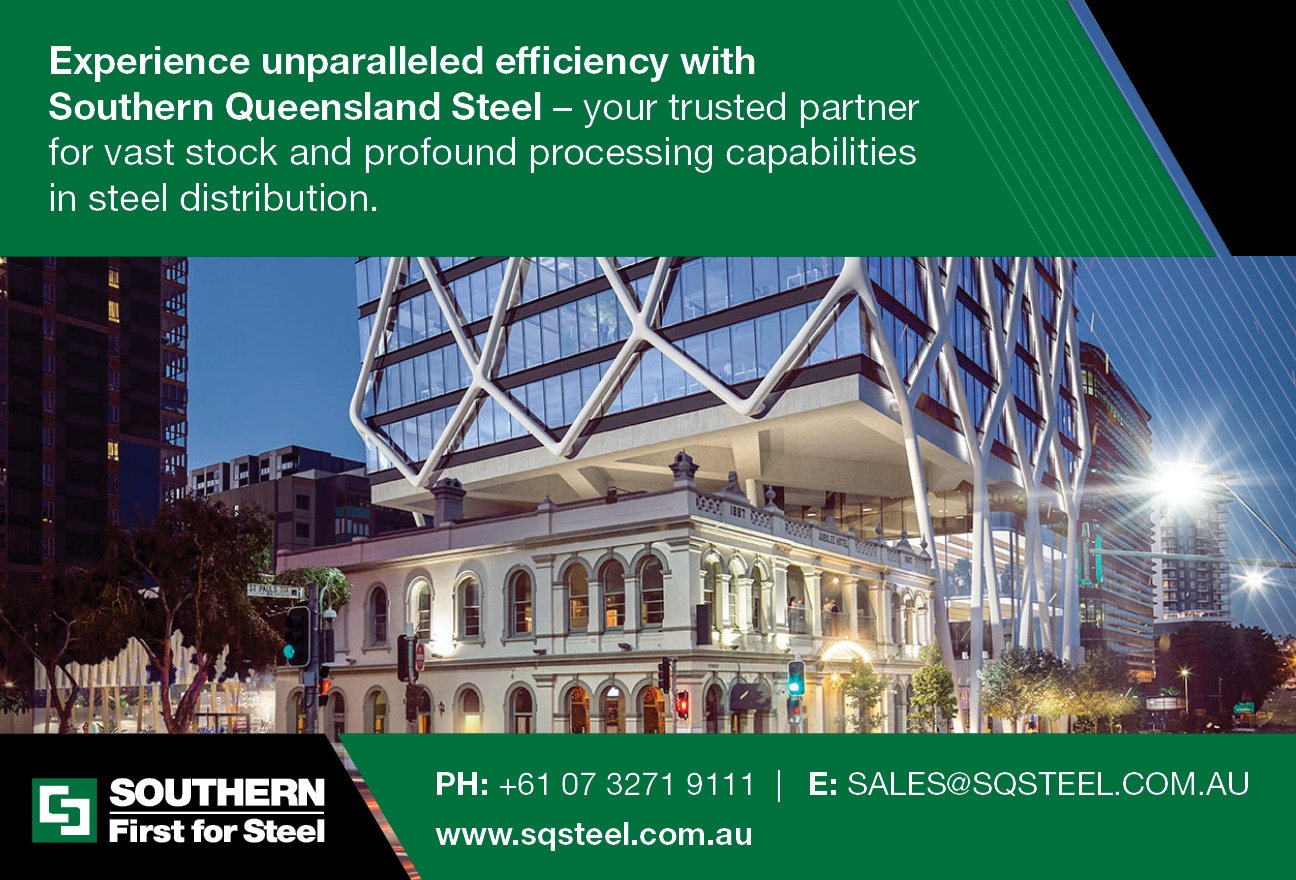 "Working with Beenleigh Steel Fabrication is dynamic and inspiring. It provides a chance to participate in exciting, landmark projects, showcasing advanced design and cutting-edge technology. It's a platform for innovation, collaboration and immense professional growth. Truly a unique experience." – Rob Childs, Branch Manager, Southern Queensland Steel
---
Advertisement
"They're not the same mundane jobs. They're stadiums, bridges," he explains.
Because of the magnitude of some of these projects, a can-do attitude is a prerequisite for those that come on board. He believes this is a large part of the reason Beenleigh stands out among the competition.
"No job is too hard for us," he says proudly. "We look for the jobs that other people can't do and don't want to do."
Solid Reputation
Its position as a fabricator that is fully equipped with its own cranes and its own site crew also makes it a unique option for clients.
"There's not many people like us in Queensland that have the same number of staff and that can do everything from the start," Stoeckert says. "We're like the one-stop shop for steel fabrication."
Having built up a reputation for these capabilities, marketing largely takes care of itself.
"We get plenty of calls from people saying, 'We've been told to come to you because this is too hard. This is a Beenleigh Steel job.' And that's where we want to be," he says. "I want to be at the top of the game. Our safety records are great, our performance on site, we work on all the government jobs. So the goal is to stay above the pack."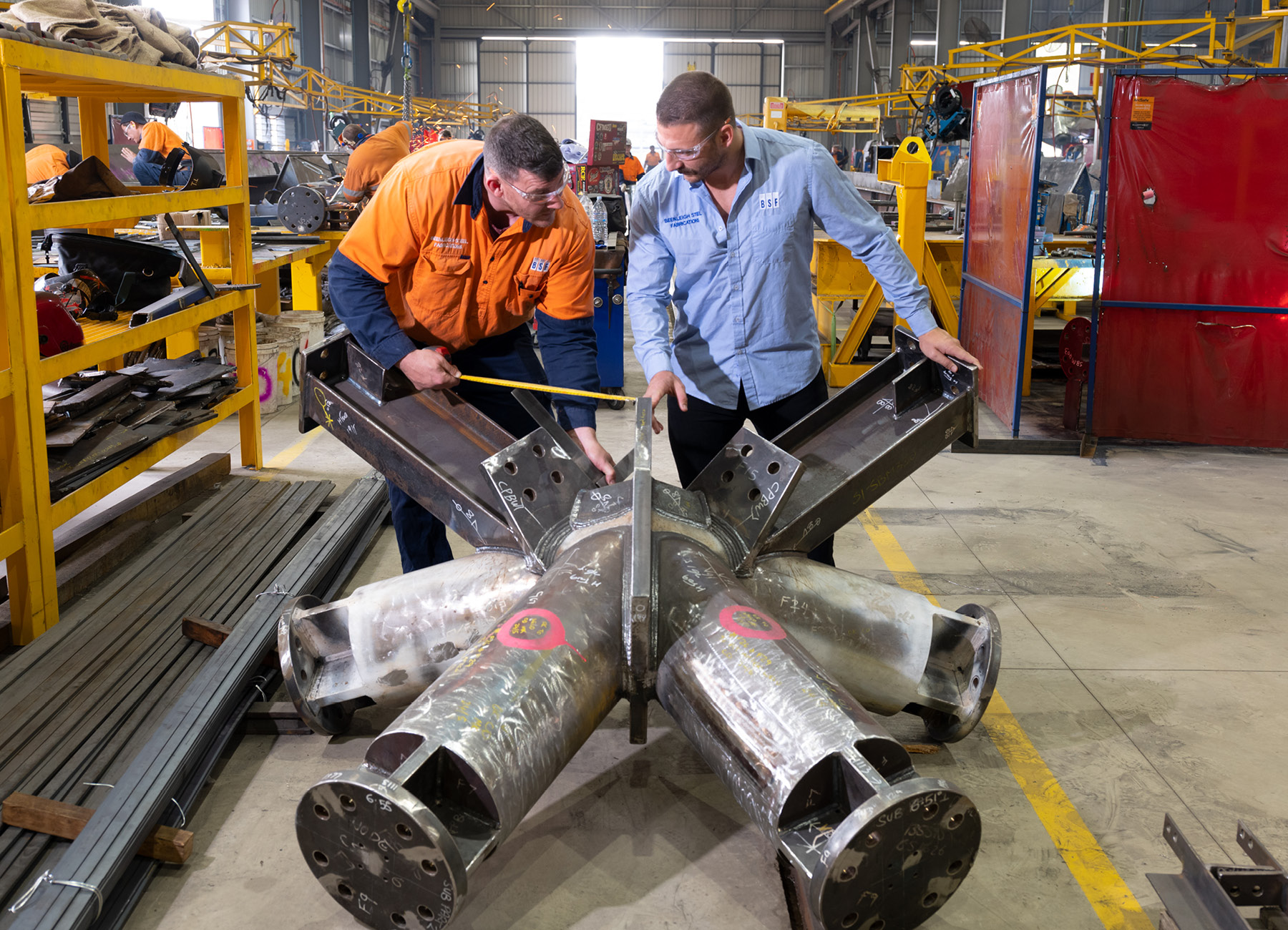 "Having good relationships with your clients and your suppliers, it's the only way that you can move forward in these times."
Partnerships are pivotal to Beenleigh's success, according to Stoeckert. The company gets in early, approaching firms, sometimes even before the job has been awarded, and then working with them on the design. It's an expertise that, more often than not, wins the contract.
"Not everyone fabricates like us," he stresses. "We can make things bigger than other fabricators. We can drive the costs down from the get-go, change the engineering, make things easier to transport and easier for sites."
The company uses a similar approach when working with suppliers. Instead of just sending an order through, Stoeckert sees great value in creating a conversation.
"We sit down with them, we talk through it, we help them through the process, what's going to be the best for both of us," he says.
---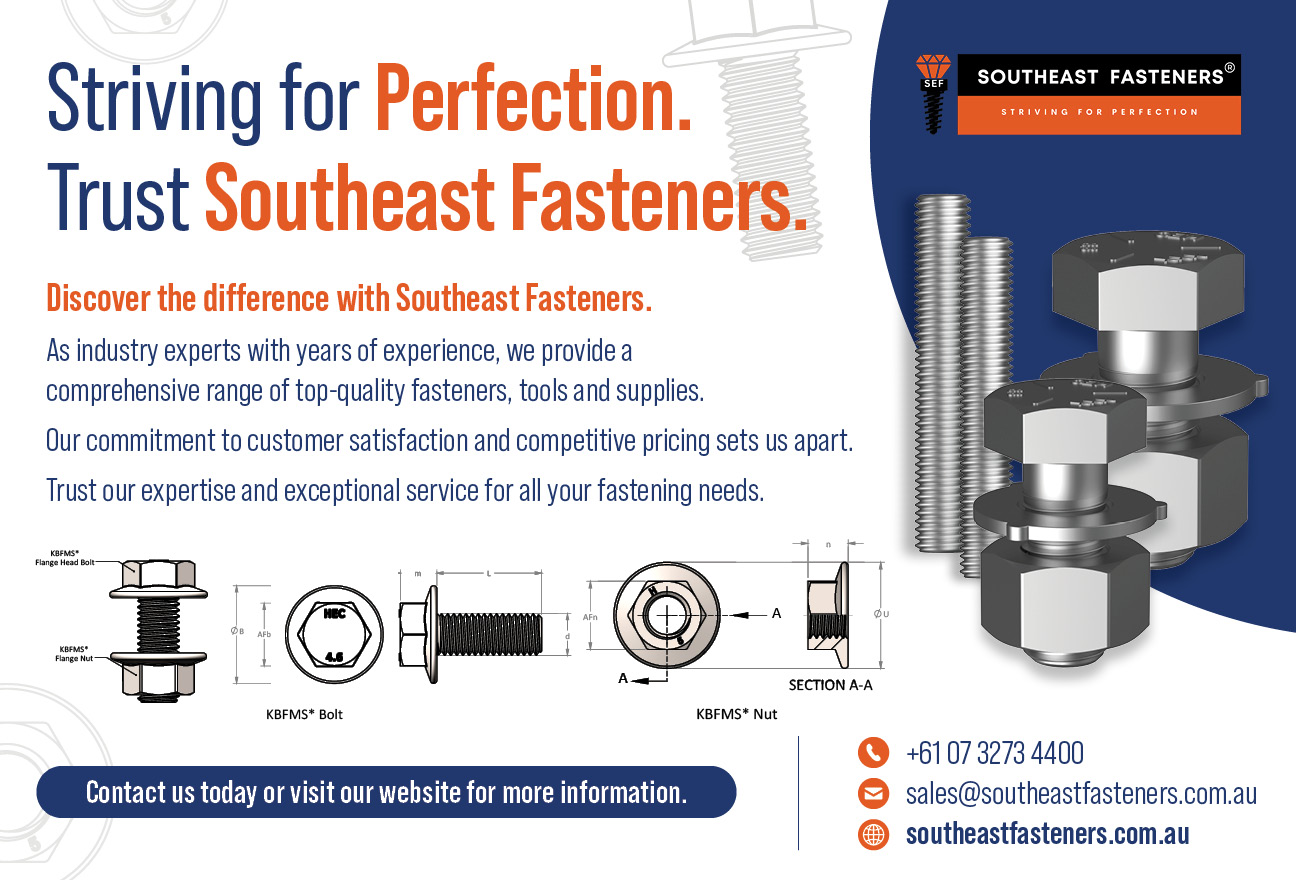 "Our relationship with Beenleigh Steel Fabrication (BSF) dates back to the year 2000 and has remained very strong since then. BSF has demonstrated great loyalty to us and we have witnessed it become the leader in structural steel fabrication in Queensland." – Ian Alexander, Director, South East Fasteners
---
Advertisement
"We have some really great suppliers, and when we need their help, when we need stuff done quicker, we need them to work night shifts or overtime, they'll do it, because we're constantly giving them work, and we're constantly there to help them. It's not just a one-way street."
Over the years, Beenleigh has established a network of trusted suppliers, including Southern Queensland Steel, Cronos Steel and Southeast Fasteners. Nurturing such relationships is crucial, particularly amid supply chain issues.
"Having good relationships with your clients and your suppliers, it's the only way that you can move forward in these times," he says.
Growing in Appeal
Expanding Beenleigh's own offerings is another area where Stoeckert is placing great emphasis, growing its capabilities with key acquisitions. It recently purchased a steel detailing company to better cater to demand.
"We've seen a real hole in the market for what we offer, as in getting in early and offering a design solution," he says.
It also acquired a drafting company to further enhance its offering.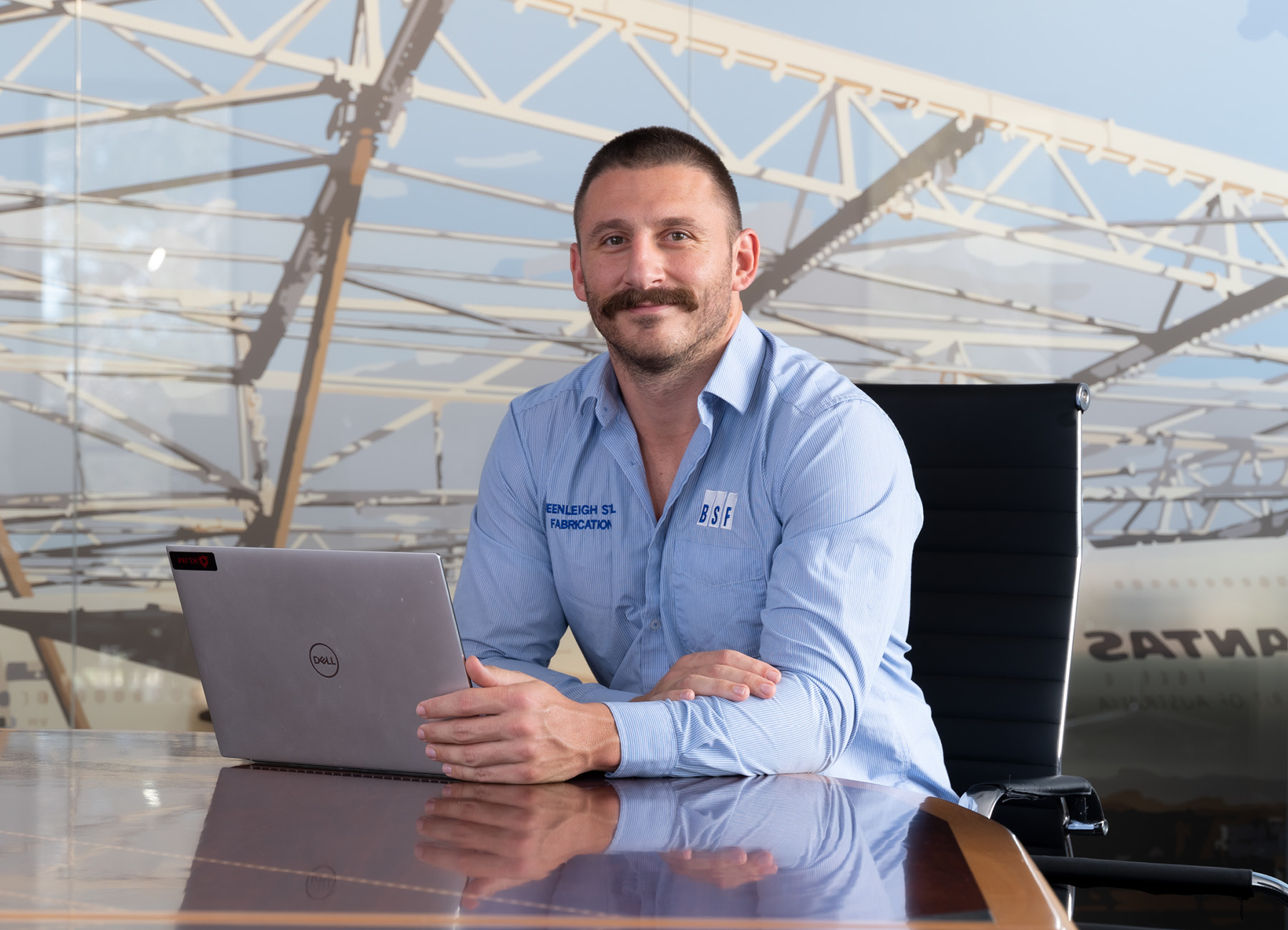 "I want Beenleigh to stay at the top of the steel game and be Queensland's go-to steel fabricator that's known in the industry."
"I'd seen it was going to fall over, so I brought them into my office, and have now grown it," he says. "I've doubled the capacity that they had, and still I think we can double where we are at the moment and get to a maximum of 20 draftsmen and really offer our design solution in the market."
It all fits nicely into Stoeckert's vision for the business that he is so ingrained in, one that even the COVID-19 pandemic couldn't derail. In fact, with the construction industry booming during that period, Beenleigh kept ticking along.
"We had to do some contact tracing and whatnot, but no one slowed down in the construction industry," he says.
---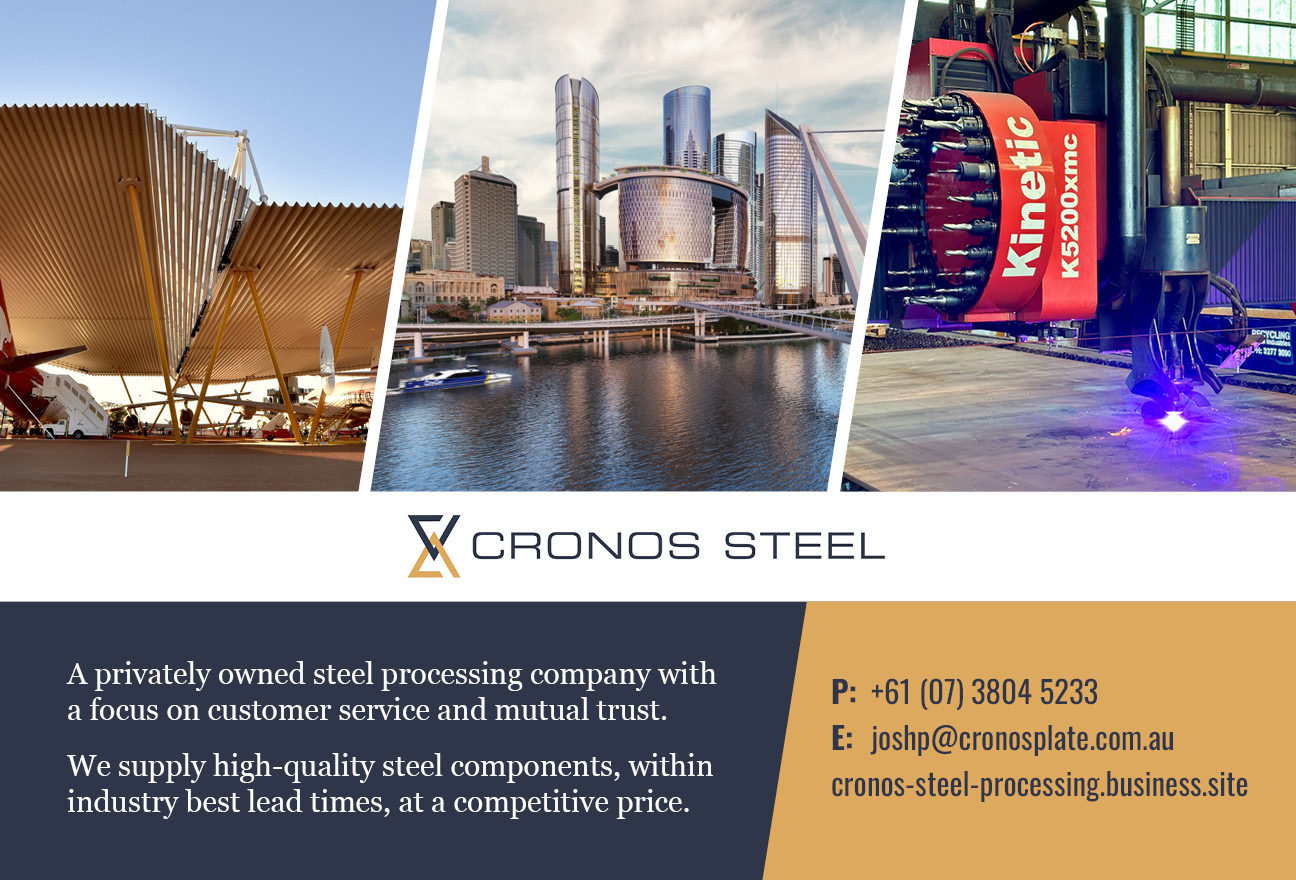 "Cronos Steel has worked with BSF for over 20 years as it helped shape the ever-changing skyline of Brisbane and south-east Queensland. Participating in some of the region's most iconic developments brings a sense of satisfaction, pride and loyalty to our team." – Josh Photiou, Sales Manager, Cronos Steel
---
Advertisement
In fact, the period saw the company undertake three substantial projects in Brisbane: Queen's Wharf, Cross River Rail and the Jubilee Hotel.
Now, as he looks to the future, he sees little in the way of disruption as the company powers toward its Olympic goals.
"I want Beenleigh to stay at the top of the steel game and be Queensland's go-to steel fabricator that's known in the industry," he says. "I want us to be number one, to stay above the game with just offering more than everyone else."