With a portfolio of businesses across various markets, from food, personal care and hygiene to chemicals, packaging, glass and metals, distribution and printing, the Rodamas Group of companies is a home-grown, family-run Indonesian success story. Founded in 1951 by Tan Siong Kie as a trading company, the Group has long relied on its reputation as a reliable partner for Japanese multinationals looking to enter the local market as its primary driver for growth.
But now that the next generation has arrived in the C-Suite, this traditional business model looks set to change. "As time goes by, multinationals need a local partner less and less, so our leverage is eroding," Group President Director and Tan Siong Kie's grandson, Anthony Muki Tan, tells The CEO Magazine. "In these ventures, where we are a local partner with a minority share of a multinational company, you can't always do what you want. You have to refer to the older brother."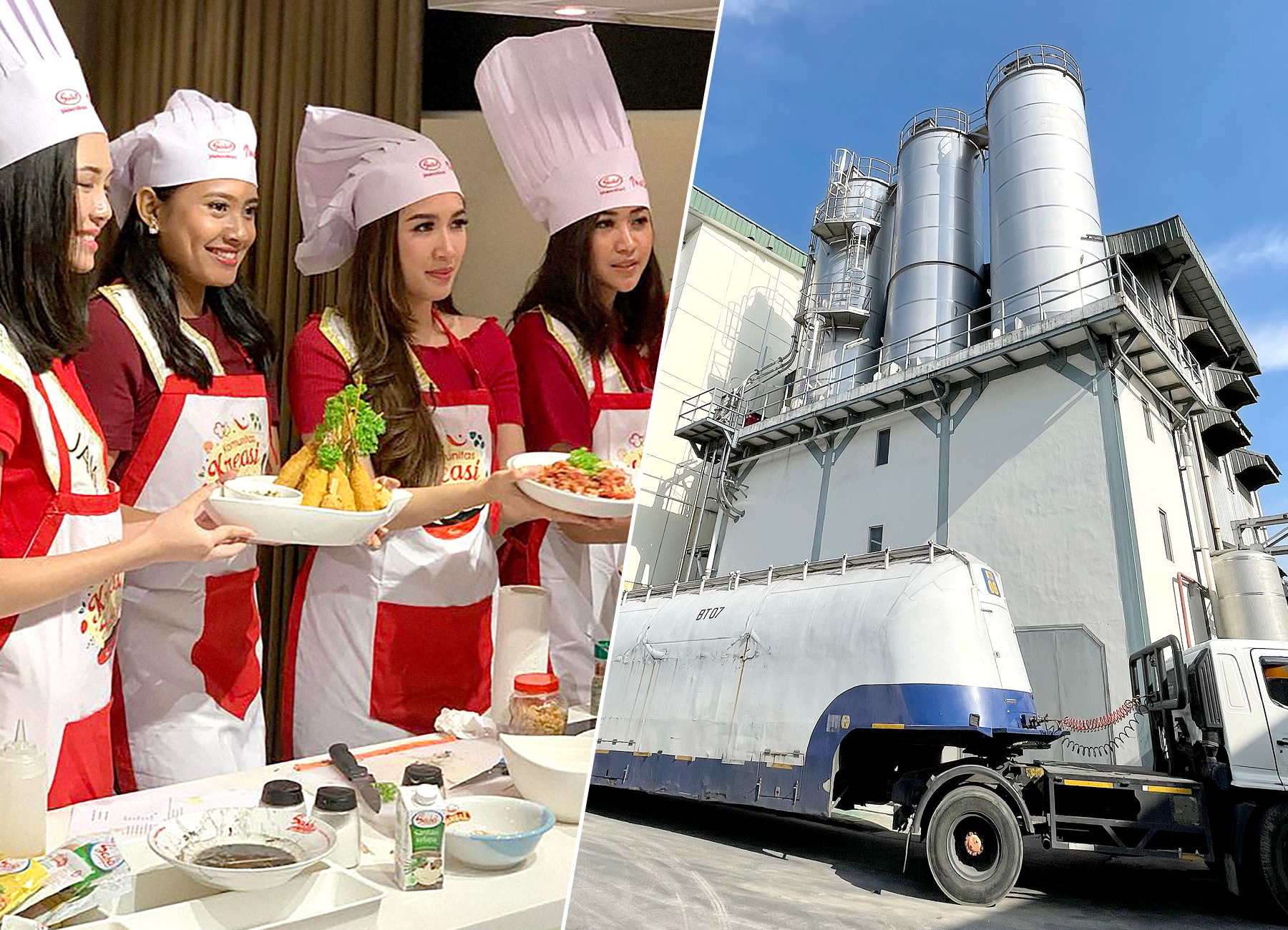 "We want to be the go-to Indonesian kitchen brand for products such as Indonesian coconut milk and Indonesian chilli sauce."
Instead, Anthony, who became President Director in 2019, says he is increasingly turning his focus to the Group's wholly owned businesses, particularly in the food segment, such as distribution company PT Tumbakmas Niagasakti and Sasa Inti (Sasa), an Indonesian food seasoning brand. "These are companies we can control, where we can really be the master of our own destiny," he says.
So while Anthony is not ruling out future joint ventures, especially considering how integral a role partnerships have played in the Group's growth story, he says he'd prefer to put resources toward developing the homegrown areas of the business.
The Local Edge
Despite strong competition, especially from international players such as Procter & Gamble, Nestlé, Unilever and Ajinomoto, Anthony knows that the Group's food seasoning and flavouring brand, Sasa, has a distinct market advantage. "We have better local knowledge," he explains. "We understand not only local tastes, but local people, and we're better able to manage local hires." Without the reporting requirements that global multinationals often face, the company, he adds, is also more agile.
---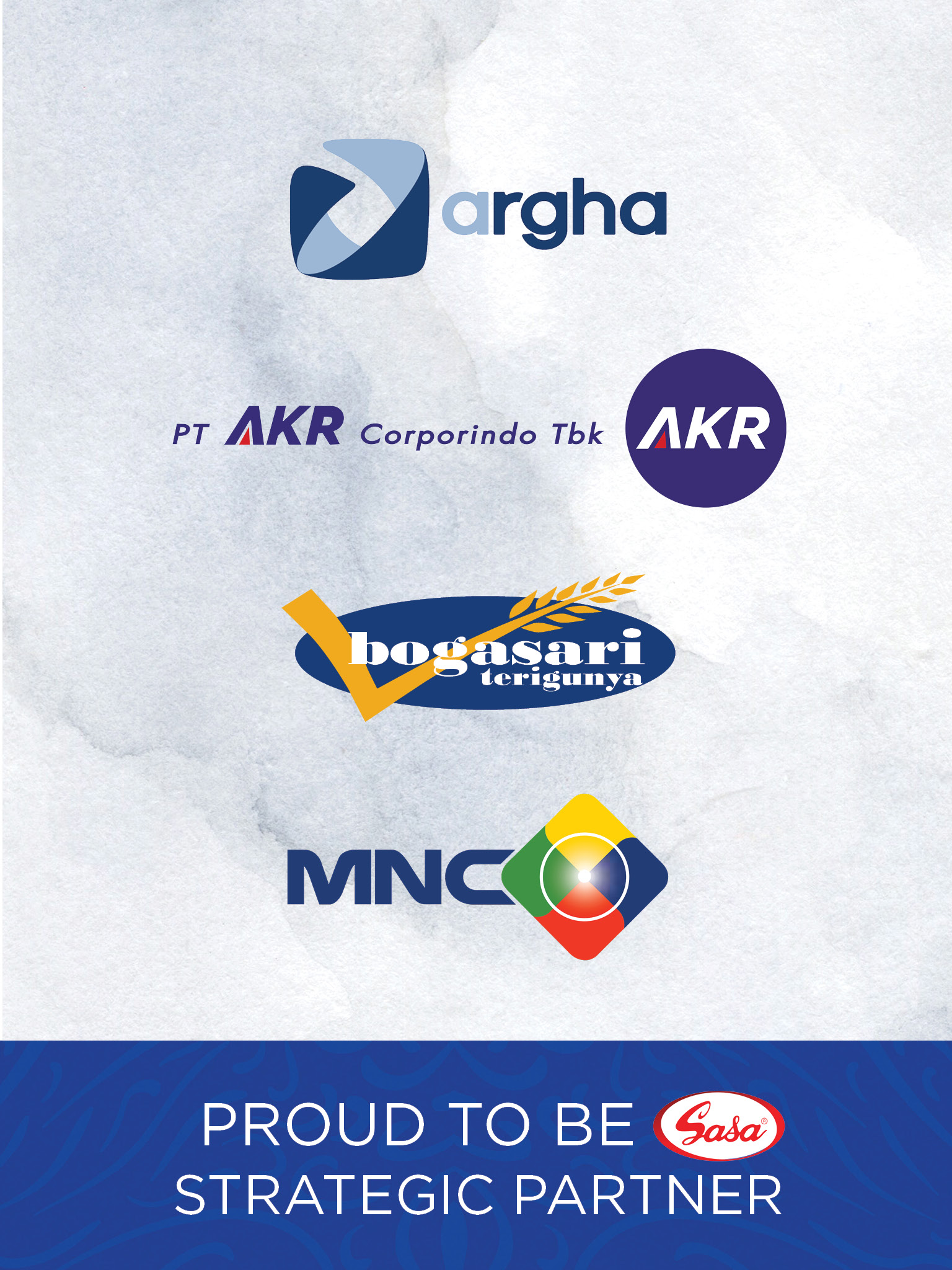 ---
Advertisement
As he looks to expand into adjacent categories, he predicts this home-ground advantage will come to the fore. "We want to be the go-to Indonesian kitchen brand for products such as Indonesian coconut milk and Indonesian chilli sauce – products that these global players don't have," he says. While its roots lie in the manufacturing of monosodium glutamate (MSG), where it continues to be the market leader, Sasa is now becoming a well known name in coconut milk and cream, seasoned flour, spices, broth, sauces, salt and sambal (Indonesian chilli paste).
And, where new avenues and opportunities involving other parties present themselves, Anthony is bringing a new set of business rules to the table. "We recently agreed on a joint venture with a Japanese curry company," he explains. "In the past, we would have been the minority share, but in this case we insisted and are now the majority stakeholders."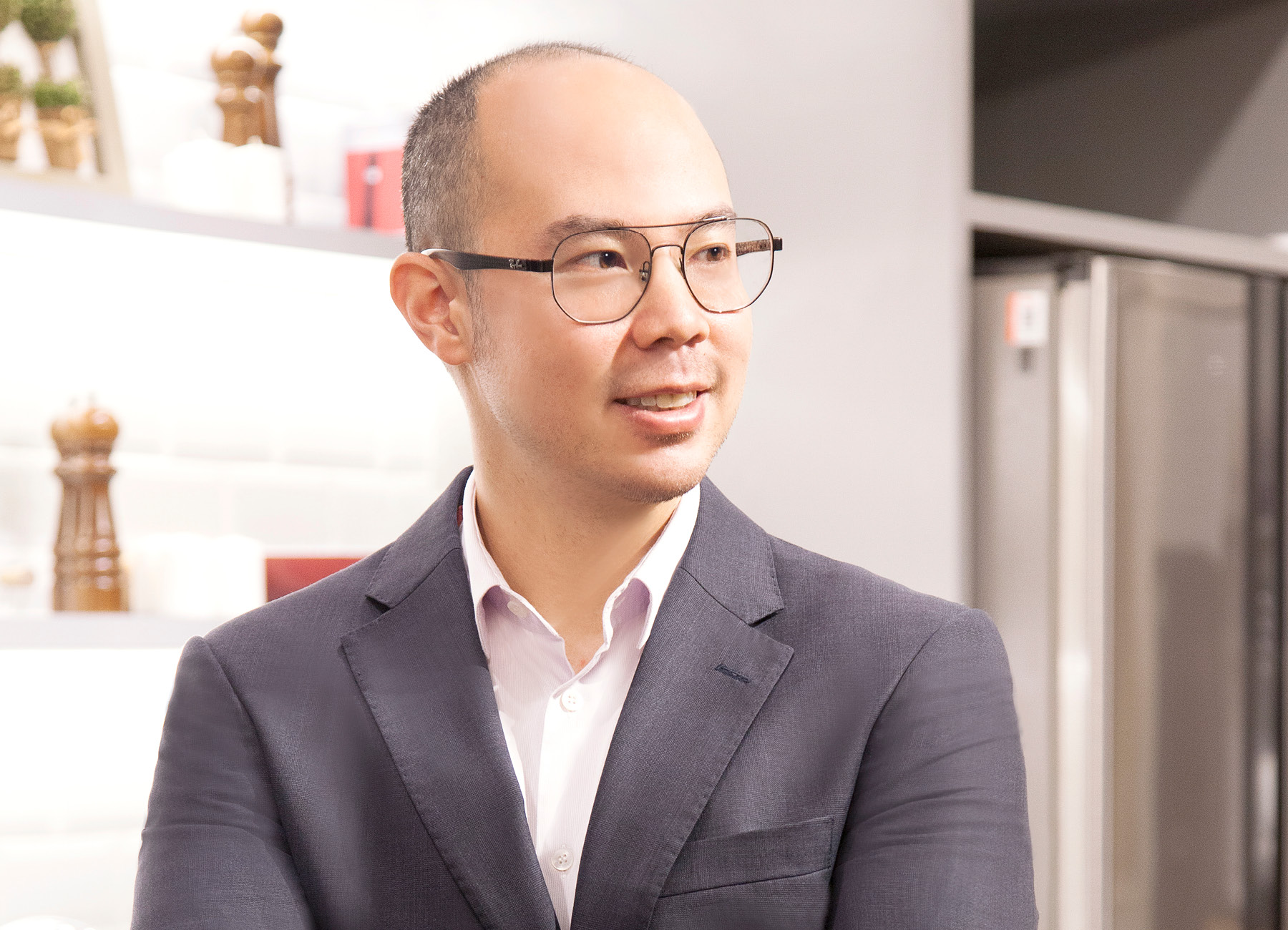 In the Family
For the nine years before he became Rodamas Group President and Director, Anthony says his influence at the company gradually grew, helped along by the new ideas he brought to the business. "For a long time my father was basically the sole decision-maker and when I came in, I brought new perspectives," he explains.
Quickly, father and son settled into a comfortable working relationship. "Whereas in the past it was a single chief, it became a duo," he says. It also helped that there was a link beyond employer and employee. "As someone who doesn't only see him as a boss, I've always been able to give him honest feedback and tell him difficult things," he says.
Expert Vision
Much has changed at Sasa since Anthony took his place in the family business in 2010, most notably that the one MSG factory under its charge has now become three factories, one for MSG, one for coconut milk and one for seasonings and sauces — "and we now make many different products," Anthony adds. Expansion, however, has brought a need to recalibrate, particularly its traditional MSG-centric supply chain. "For instance, now that we've started production in coconut milk, we've had to start buying large amounts of coconut and that has been a bit of a challenge," he says.
In response, Sasa has looked towards experts for guidance. "In 2019, we brought in Bain & Company as business consultants and our supply chain was one of the issues they identified," he explains. As a result, the company devised an effective supply chain and appointed a director-level operational and production position. It's a move that's now paying dividends, particularly in the current business climate.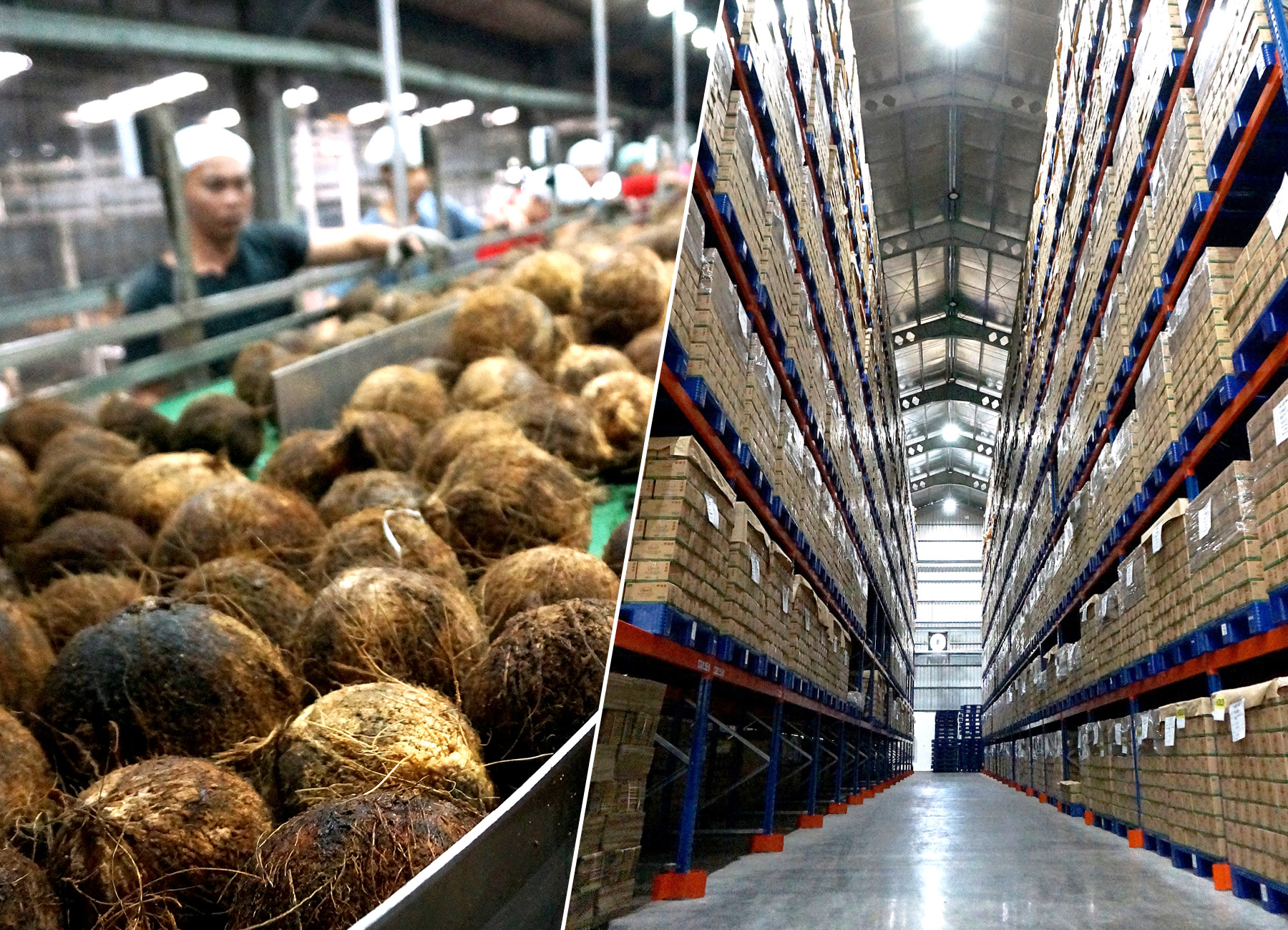 "With the supply bottlenecks triggered by the COVID-19 pandemic, and now the increase in commodity prices, I'm very glad we have this team in place."
"With the supply bottlenecks triggered by the COVID-19 pandemic, and now the increase in commodity prices, I'm very glad we have this team in place," he explains. "They bring more expertise and a better system on how to approach purchasing and supply chain in our business."
With plans for the growth of the Group's wholly owned businesses fully underway, Anthony is also aware that his focus is needed internally, particularly to realign direction, camaraderie and teamwork as a result of another effect of the COVID-19 crisis – the shift to working from home.
"The pandemic has been hard because I haven't been able to meet many of my team offline," he explains. "I feel like we lose a bit of communication when I talk to my teams online, so the biggest challenge is to understand the direction and buy-in of my team and to be able to decipher those non-verbal communications they are sometimes trying to tell me."
On a video call, he knows he is limited to what the camera shows. "I'm not able to feel the tension in the room," he says. Being back face-to-face with his people is crucial in his quest to understand them, he continues. "There's a difference between working in the office and working at home," he says. "The feel and the ambiance are not the same."
He feels similarly about his other stakeholder relationships. "It has been two years and there are some branches, factory sites and customers I would really like to visit. I haven't been able to talk to them, and smell their offices," he says.
Value-Driven
Along with his astute business sense, Anthony brings with him a humility to the President Director role. "We're a local company that has a little bit more scale compared to other local companies, but we also know that there's a lot to learn from bigger local companies, who I see as role models to emulate," he says.
He's also thankful for the help that his team provides him in his role. "I've got some pretty good people around me, particularly in areas I don't understand as much, such as supply chain, HR and sales and marketing," he smiles. "I've learned a lot from them."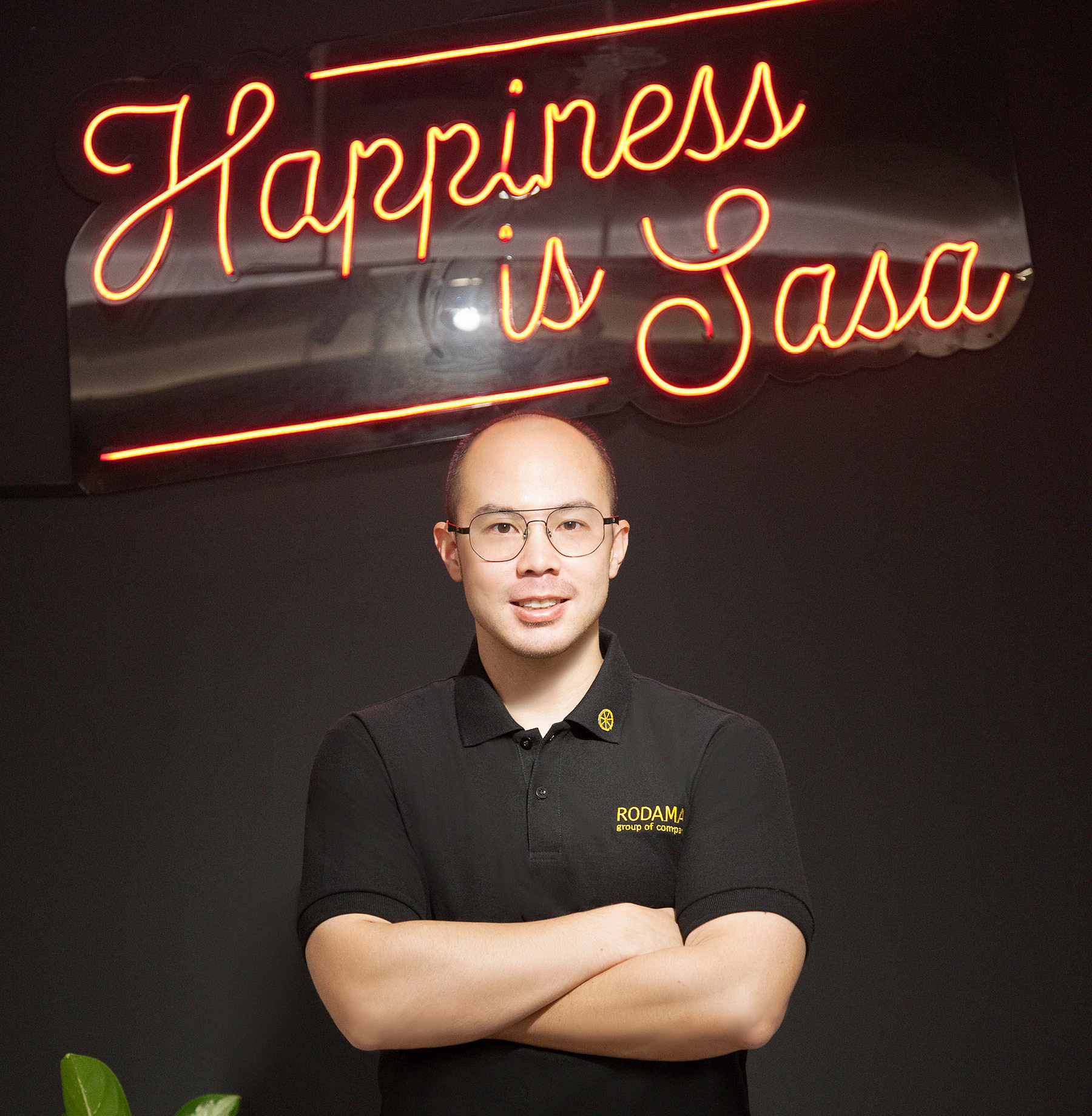 "We stick to our values, we do the right things and we're a dependable partner."
Anthony says he's committed to remaining hungry, curious and humble – and it's a philosophy that feeds throughout the Group and its associated businesses. "We stick to our values, we do the right things and we're a dependable partner," he says.
These core values will prove invaluable to both Anthony personally, and the Group as a whole, as he looks to continue to grow the business his grandfather and father have built.